Whatever questions or challenges you might have as you consider the Catholic Faith, the Coming Home Network is here to help.
Explore Resources by Topic
Here are some great starting points for learning about the Catholic faith.
Here are some additional topics addressing practical challenges many people face.
Browse All Coming Home Network Resources
Conversion Stories
Be inspired and challenged by the stories of other men and women who have embraced full communion with the Catholic Church. Explore our extensive online archive of written testimonies, episodes of the EWTN's The Journey Home Program, and Signpost videos. Also, subscribe to our CHNewsletter to receive a new written story every month.
Explore
"To be deep in history is to cease to be a Protestant…" — John Henry Cardinal Newman
Deep in History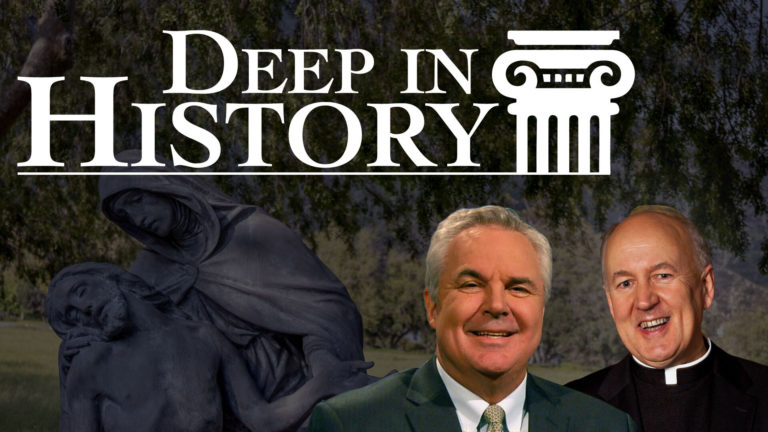 Christianity is a historical Faith. Christianity is rooted in the historical facts of Jesus's life. The Church, which is His Body, has lived, grown, and matured in space and time. A powerful way to come to know more deeply Jesus Christ and His Church is through the study of history, both biblical and post-biblical.
Explore episodes of the new "Deep in History" web series hosted by Marcus Grodi and Msgr. Jeffrey Steenson as well as a variety of other resources on Church history, including our free archive of conference talks below.
Watch/Listen
Deep in Scripture
Over the course of our spiritual journeys we have come to believe in the necessity of reading and interpreting Scripture, not as isolated individuals, but rather as members of the Church, the Body of Christ. Join Marcus Grodi and other converts as they dive deep into sacred Scripture and reflect on how their individual journeys to Catholicism have helped shed greater light on God's Holy Word.
Watch/Listen
Deep in Christ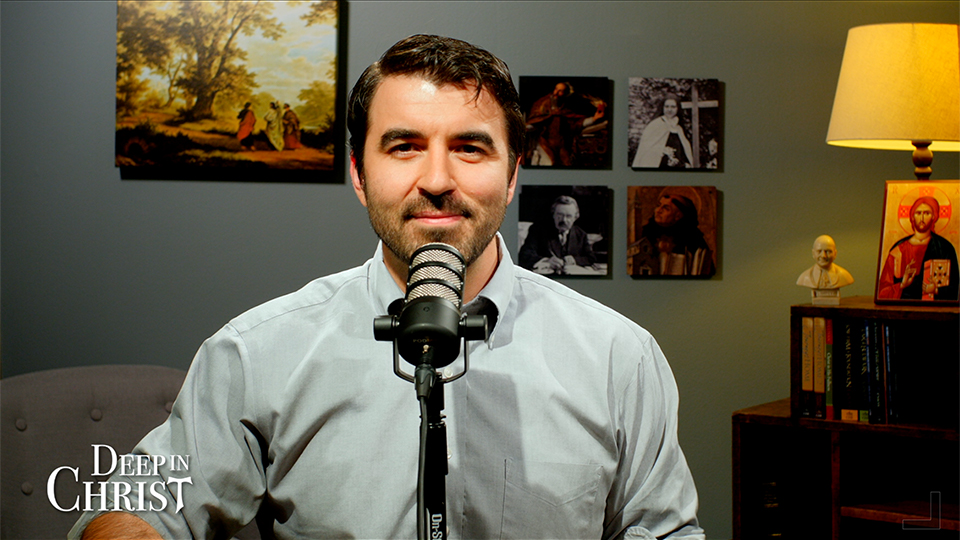 Deep in Christ is a conversation about the daily task of growing deeper in imitation of and in relationship with our Lord Jesus Christ. We will discuss topics such as prayer, devotion, spiritual study, and growth in virtue, all with an eye towards practical implementation, whatever the vocation or state of life we find ourselves in.
Watch/Listen
Blog
Inspiring articles and interviews with converts and other members of the Coming Home Network.
Visit Blog
Questions & Answers
Search prior topics or initiate a new one and get solid answers to your questions from staff and fellow members of the CHNetwork.
Explore Q&A
Store
Books and talks published by the Coming Home Network along with other resources our staff recommend.
Browse Products
Let's Journey Together!
We try to create or compile the best resources for converts and journeyers, but the greatest resource we can provide is each other! Get connected with the Coming Home Network staff or other members for help in finding answers to your questions!
Get Connected