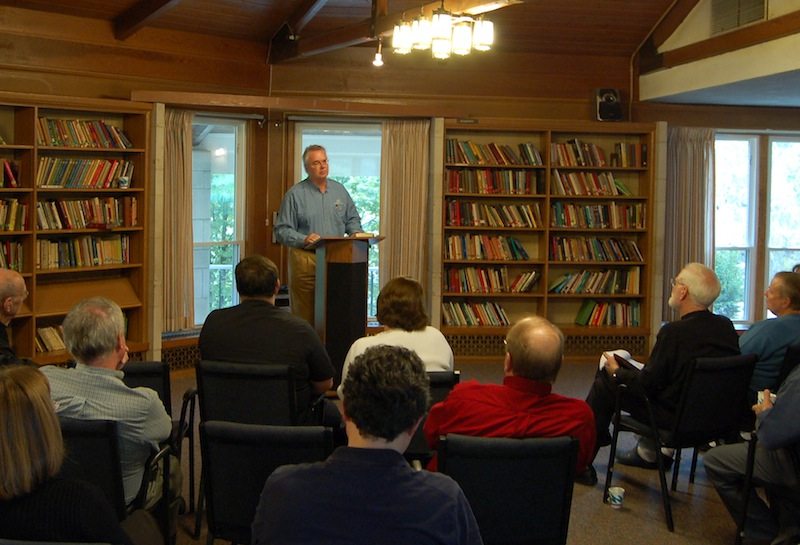 One of the reasons the Coming Home Network International began its work over twenty years ago was to create opportunities for converts to Catholicism and those on the journey to connect with one another in a mutually supportive manner.
Coming Home Network Retreats are opportunities to meet (or catch up with) the CHNetwork staff and other members of the network for a time of discussion, prayer, and worship. Intended for both converts and those on the journey to Catholicism, whether lay or clergy, the goal is to promote Christian fellowship among the attendees, assist in discernment for those who are facing tough questions or decisions, and to encourage all in an ever greater walk with Christ.
Retreat Attendance
The retreats are limited to 25-40 registered members of the Coming Home Network who are either converts (or reverts) to Catholicism OR who are non-Catholic members thinking about joining the Catholic Church.
To sign up for one of our scheduled or future retreats:
If you have already done so, register as a member of the CHNetwork: www.CHNetwork.org/join
Fill out the Retreat Waiting List Form at the bottom of this page.
A staff member will be in touch with you shortly about the availability of the retreat you selected and how to complete & pay for your registration.
Due to a limited number of spaces as well as the need to prioritize the attendance of converts and journeyers at difficult stages of their journeys, applicants are first placed on a waiting list and then will be contacted by CHNetwork staff about available spaces. If no spaces are available, applicants will be kept informed of future retreat opportunities.
Retreat Highlights
Daily Mass and other opportunities for prayer and worship.
Reflections & discussion on different topics led by CHNetwork staff
Fellowship with other converts/journeyers during breaks, meal times, and evening socials.
Ample time for prayer, rest, and networking
Upcoming Retreats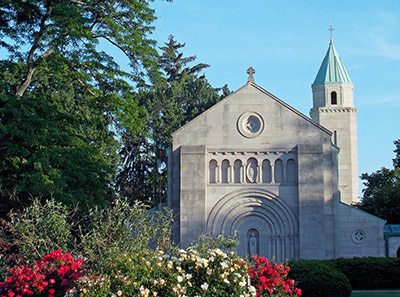 Columbus, OH – June 12-15
St. Therese's Retreat Center of the Diocese of Columbus is rich in history and tradition.
Begun over seventy-five years ago by Bishop James J. Hartley, the Center has been a "Quiet place where people may come and rest for a while," a place to slow down and be refreshed, a place of peace. St. Therese's Retreat Center is located at 5277 East Broad Street near I-270. There is easy access and ample parking.
Across the country there is a reawakening of spirituality; the staff of St. Therese's Retreat Center is committed to fostering this renewal. Visit their website.
Cost: $275/person with room, $425 Married Couple (room with double bed), $200/person if no room is needed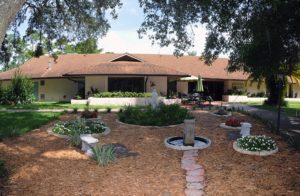 Orlando, Florida – September 25-28

San Pedro Spiritual Development Center: San Pedro Spiritual Development Center (San Pedro Center) is located on 470 acres which includes beautiful properties nestled among protected Florida wetlands. Located on Lake Howell in Winter Park, the majority of the land was purchased in 1955 by Archbishop Joseph P. Hurley, Bishop of the Diocese of St. Augustine.  http://www.sanpedrocenter.org/
Cost: Double Room $300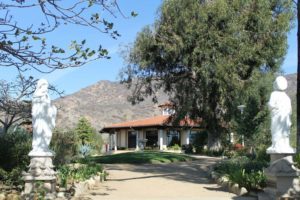 Malibu, CA – Summer 2018
Our first ever West Coast retreat will be held at the Serra Retreat Center in Malibu, California. Located between the mountains and the ocean, this Franciscan-run center has plenty of room for silent personal reflection, as well as great meeting spaces for conference sessions and social interaction with other CHNetwork members. The Serra Center's proximity to Los Angeles makes it easily accessible from a number of nearby airports. The retreat will begin the evening of Monday, February 27 and end the morning of Thursday, March 2, 2017.
Visit their website to learn more about the Center's mission, and get a glimpse of its picturesque setting: serraretreat.com
Cost: Single Room $470, Double Room$380, $250/person if no room is needed
Southern Midwest USA, Early-Mid 2018

Location: to be determined.
Cost: TBA
Biddeford, ME – October 2018

This retreat will be held at the Marie Joseph Spiritual Center in Biddeford, Maine, which has been noted to have "one of the best views in Maine, right on the beach." The Spiritual Center is owned and operated by The Congregation Of The Presentation Of Mary. It is about 45 minutes from the Portland, Maine airport (Portland International Jetport – PWM).
The Marie Joseph Spiritual Center's Vision Statement is: "A Sacred Space"
 for persons seeking to encounter God
 in solitude, 
in stillness, 
in the beauty of nature,
 in the healing rhythm of the ocean and 
in the presence of a praying Community. mariejosephspiritual.org.
Cost: Single Room $320, Double Room$285, $200/person if no room is needed
Sign Up
**PLEASE note: This retreat is intended for members who are converts Catholicism or who are investigating the Catholic Church and there are a LIMITED number of spaces available. After you have let us know your interest, we will contact you regarding space availability and how to complete your registration.