Journeys Home
The Stories of 30 Protestant Clergy and Lay People Who Came Home to the Catholic Church
Purchase Journeys Home 1 & 2
Download Free eBook
Journeys Home and Journeys Home 2 contain the stories of men and women who, having surrendered their lives to Jesus Christ, heard a call to follow Him somewhere they never expected. Many of them were pastors or missionaries. Others were lay men and women who, though working in secular jobs, took their calling to serve Christ in the world very seriously. In each case, their desire to follow Christ faithfully, to remain faithful to the truth He taught and to the Church He established through His apostles, led them to embrace the Catholic Church.
These 30+ conversion stories, from both clergy and lay members of the CHNetwork, provide insight, encouragement, and inspiration for all who are seeking the fullness of Christian truth.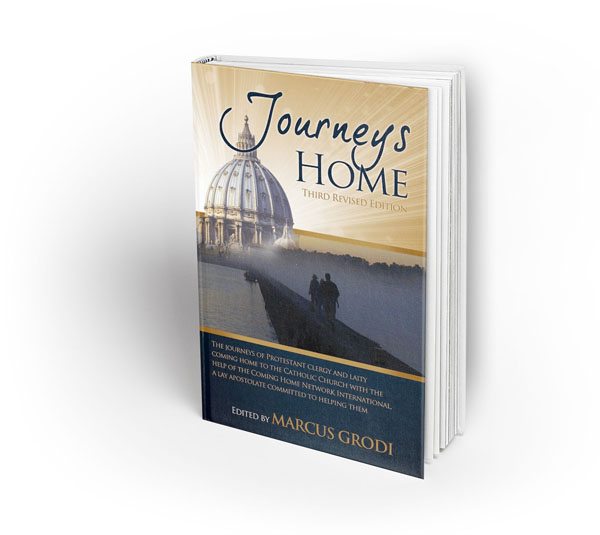 Download Your Free eBook
Join our email list to receive powerful new conversion stories by email and download your free eBook.