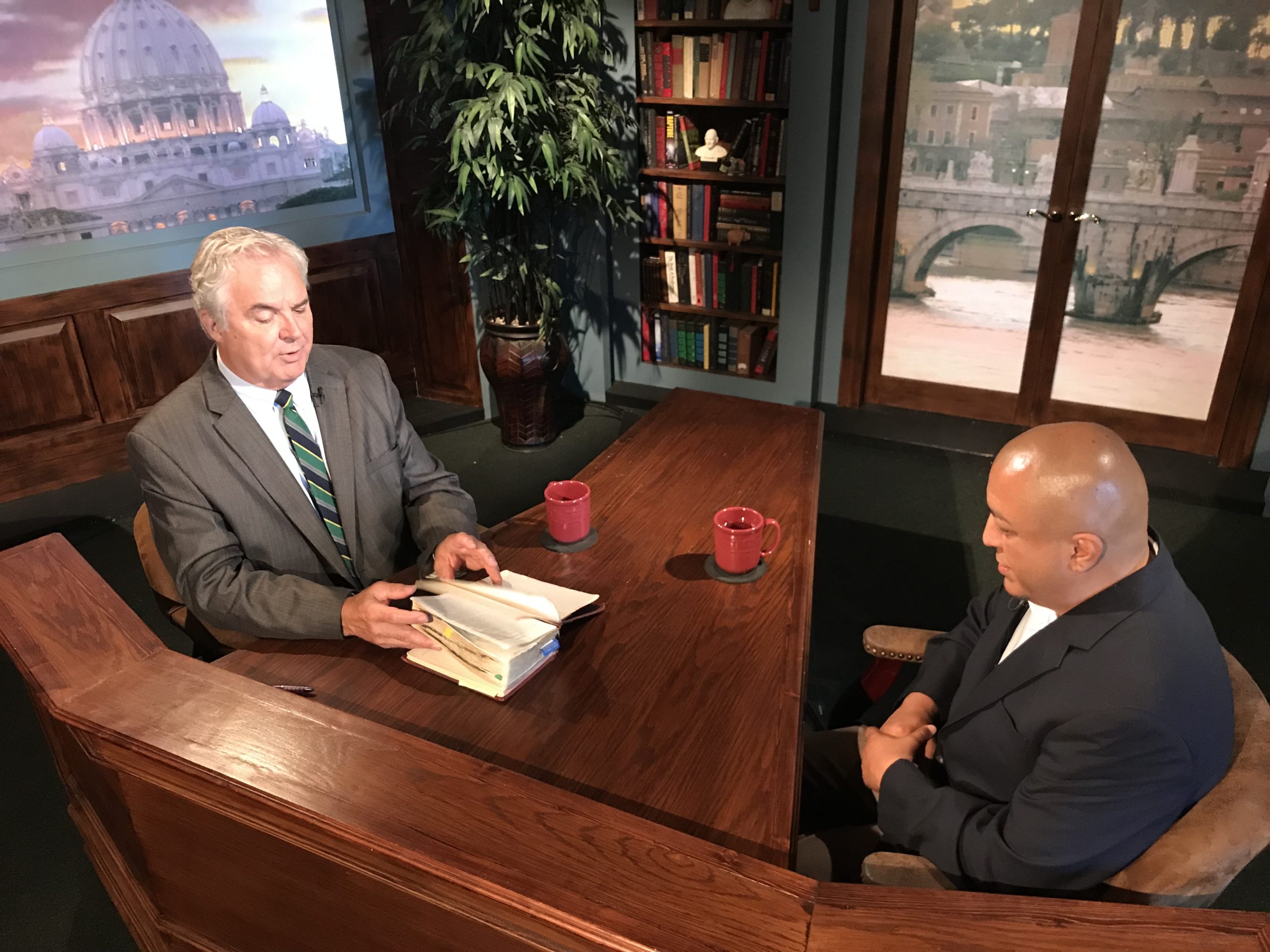 What a year it's been! In 2019, we began the 23rd season of EWTN's The Journey Home, and we had the great privilege once again of talking to a number of incredible people with incredible stories.  According to site visits, social media activity and your feedback, here were the most popular Journey Home episodes from 2019:
*****
10. Dr. David Anders, Former Presbyterian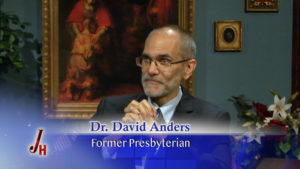 Dr. David Anders grew up in the Reformed tradition, just down the street from EWTN's studios in Birmingham. As he continued to explore questions of faith, he began to doubt the view of Christian history he'd been given, and wanted to know more about how justification worked. The more he explored that, the more he felt dissatisfied with Martin Luther's view on salvation, grace, and even free will. The questions he kept asking led him not away from Christianity, but toward the Catholic Church.
*****
9. Noel Culbertson, Former Southern Baptist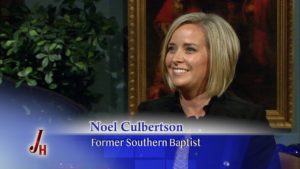 Noel Culbertson grew up Southern Baptist in California, and even ended up going on overseas mission trips as a teenager with the hope of introducing Catholics to Jesus. After an unplanned pregnancy turned her world upside down, she began to re-evaluate her relationship with God. Her husband eventually became a deacon, and leading a Bible study on Acts led them to explore the early Church more deeply. When her dad converted to Catholicism, she and her husband began the slow path of discerning their way into the Catholic Church. And when Noel discovered G.K. Chesterton, all the pieces came together for her.
*****
8. Jeff Cavins, Former Nondenominational Pastor
For the first time since 2001, Jeff Cavins, creator of the Great Adventure Bible Study, returned to EWTN's The Journey Home to talk about the joys and struggles of returning to the Catholic Church after leaving it as a young man and becoming a nondenominational pastor. Jeff told Marcus about some of the major doctrines and devotions that draw him back to the Catholic faith, as well as some of the things he's learned about how former Protestant pastors can use their gifts in the Church. It's a fascinating and fun episode, full of lots of trivia and tidbits!
*****
7. Sr. Theresa Aletheia Noble, FSP, Former Atheist and Catholic Revert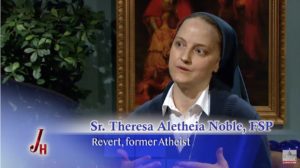 Sr. Theresa Aletheia Noble, FSP, was raised in a strong Catholic family, but witnessing hypocrisy among Christians and trying to make sense of suffering led her to ultimately reject the very existence of God. She still wanted to be a good person, though, and spent the next several years trying to explore what that meant, advocating for animal rights and working in teaching and farming projects overseas. Struck by the apparent meaninglessness of life, and especially of death, she began to consider spiritual questions, and found herself drawn by grace not only to belief in God, but to reunion with the Catholic faith she'd rejected as a teenager.
*****
6. Sohrab Ahmari, former Muslim and Agnostic
Sohrab Ahmari was born into Iran during a politically turbulent time, and his experience of the hypocrisy of the Islamic regime caused him to abandon religion altogether when he was still very young. He moved to the United States, and his view of Western culture, which he had gotten primarily from television, was shattered. He began to question his Marxist principles, and along the way, had a series of providential experiences that led him to believe in a personal God. As his search continued, he found the answers he had been looking for all along in the Catholic Church.
*****
5. Alexandra Peoples, Convert from Judaism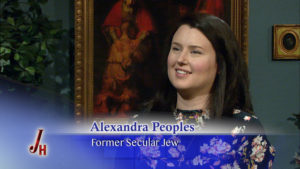 Alexandra Peoples had roots in Judaism on her father's side, but it was more of a cultural identity than a basis for religious devotion. As she started down the path to a successful career, she found that all the things that she thought would make her happy — a good education,  a good job, a good professional reputation — weren't enough to satisfy the longings of her soul. Through a series of providential encounters, including the discovery of an old prayer book, Alexandra found herself drawn more and more to faith in Christ and membership in His Church.
*****
4. Dr. Stacy Trasancos, former Baptist and Atheist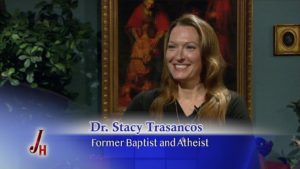 As a kid growing up Baptist, Stacy Trasancos was fascinated with God's creation, and wanted to become a scientist. But as her studies led her to more of a materialist philosophy, and she went through a series of bad relationships, her study of science left God out of the picture. However, she'd still get little glimpses of the genius of God at work in the created order, and when she finally married a Catholic man, and began to study more deeply the Catholic origins of modern science, she fell in love with the idea of studying science not just for its own sake, but as a continuing exploration of the marvelous handiwork of God.
*****
3. Denise Bossert, Former Presbyterian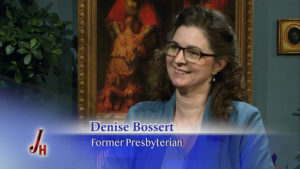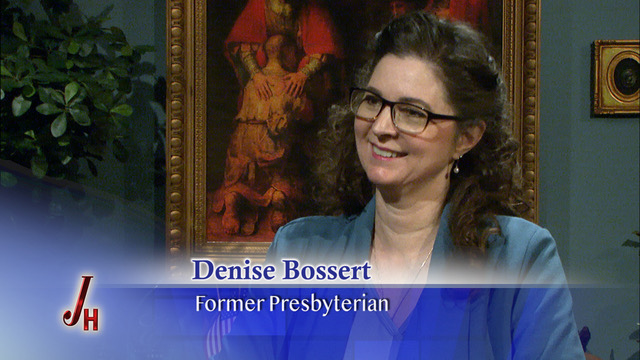 Denise Bossert's dad was a preacher who at various points served both Wesleyan and Presbyterian congregations, and she had a personal relationship with Jesus from early childhood. Later, her husband would briefly serve in Methodist ministry before the marriage failed, and Denise found herself at the bottom of everything with no satisfying theology of suffering. Through the help of Carmelite saints such as John of the Cross and Teresa of Avila, she was able to understand the sacrifice of Jesus in a new light. Her final personal obstacle was Marian theology, but even that was resolved in extraordinary ways, leading her to joyfully enter into full communion with the Catholic Church.
*****
2. Dr. Abigail Favale, former Evangelical Protestant
Dr. Abigail Favale prayed the sinner's prayer as a very young child, and loved the Bible from an early age, especially the stories of the women of the Old Testament. In college, she got into Christian feminism, but that quickly morphed into more of a postmodern form of feminism that caused her to view Christianity as a whole with a hermeneutic of suspicion. As she plunged into spiritual emptiness, she found herself strangely drawn to the Catholic Church, which not only helped give her a true image of femininity, but also brought her back into relationship with God.
*****
1. Abby Johnson, former Baptist and Episcopalian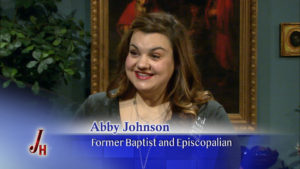 Abby Johnson returned to the program to discuss how she left Planned Parenthood, and how that journey also led her to the Catholic Church. She also discusses her ministry, And Then There Were None, an outreach that helps abortion workers leave the industry. Abby looks back to her early days as a new Catholic convert, and how that caused tensions among some Christian groups that were wary of her newfound Catholicism. Abby and Marcus also dig into the bigger picture of abortion in our culture, and share some behind-the-scenes footage from the new feature film Unplanned, which tells the story of how Abby left Planned Parenthood and became a pro-life advocate.
*****
As always, a special thanks to everyone who has provided the prayers, encouragement and support to make possible our work of assisting people on the journey to Catholicism and sharing their stories with the world, via The Journey Home on EWTN, and through articles, written testimonies, and short videos. Here's to another great season of shows in 2020!
Did you have any favorite episodes from the past year that didn't make this year's Top 10 list? Please share in the comments below!
View the Top 10 episodes from previous years: 2016 – 2017 – 2018