A network of inquirers, converts, and reverts to the Catholic Church, as well as life-long Catholics, all on a journey of continual conversion to Jesus Christ.
Join & Get the CHNewsletter
Learn More
After 40 years as an Episcopal priest, Jurgen Liias became a Catholic in August 2012. In April 2013 he was ordained a Catholic priest through the Anglican Ordinariate. A community of about 25 other former Anglicans have joined him in forming the parish of St. Gregory the Great of the US Anglican Ordinariate in Beverly Farms, Massachusetts.
Dan is the executive director of the "National Catholic Register" newspaper.
Today is the Memorial of St. Monica, the mother of the famous St. Augustine whose feast is tomorrow. In his Confessions, Augustine tells us of the last days of his mother's life. It is one of the most moving tributes of a son to his mother that we have from the ancient world.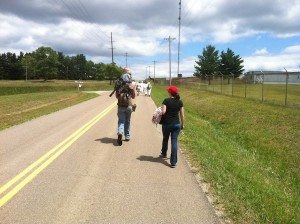 by JonMarc Grodi. I am a young husband, father, and professional. These vocations are my primary responsibilities and necessarily must take some degree of precedent over other things in my life. God is NOT calling me to leave my wife, abandon my children, or stop fulfilling my role in providing for them. Even with the accomplishment of some possible good in mind — even a very good "good" — I can be sure that God is not calling me to act wrongly as a means of attaining that good.

by Marcus Grodi. After 40 years of ministry, half as a Protestant and half as a Catholic, I've come to the deep conviction that every single person needs continual conversion, especially when it comes to me. I'm constantly being startled by new aspects of this wonderful Catholic faith, which I thought I had come to understand, but which in reality I understand only as "in a mirror dimly." And I believe the cause behind most of the conflicts that divide Christians stems from this need for continual conversion, from the top down.
I was a pastor for 15 years and in church related ministry for 8 years prior. There were good times and bad….Things were deteriorating financially. I resigned my ordination just a few days after my fifteenth anniversary. Ordained ministry was off the table. What now?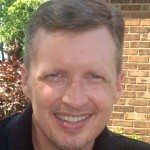 As a kid, it always bugged me when someone was a little too sure about the state of their eternal salvation – and mine.
I heard things like, "You haven't prayed in tongues yet? Be careful when you cross the street…" or "All you need to do is say a little prayer in your heart, and you're saved!" One way was too hard, another too easy – and there were countless iterations in between. It didn't make sense.