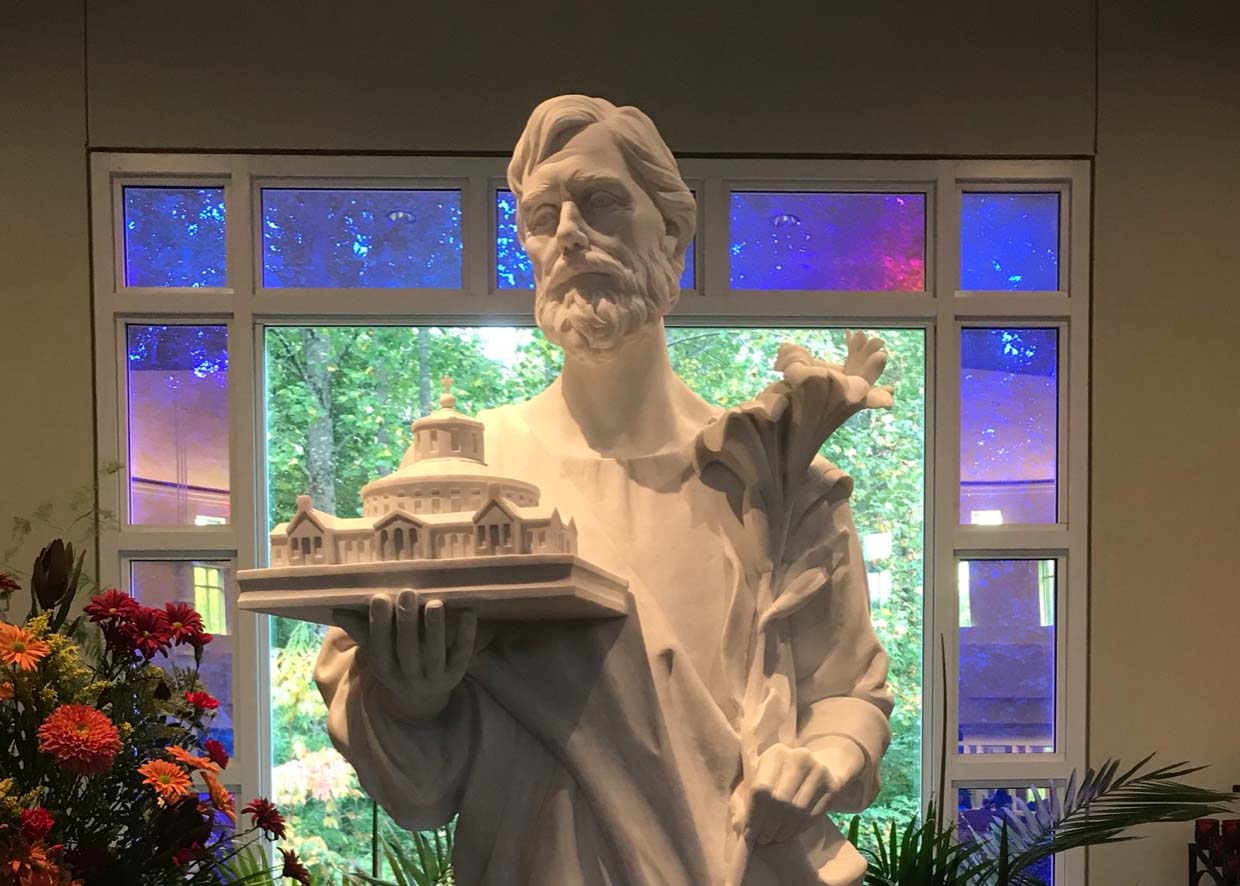 Got a question about the Catholic Church, or need assistance on your journey? Consider joining our Online Community, or feel free to contact us for more information.  The Coming Home Network exists to help converts, reverts, those on the journey, and those who are just curious – we'd love to hear from you!
*****
This week's episode of The Journey Home was an excellent conversation with Fr. Matthew Hawkins, who shared his fascinating journey from the African Methodist Episcopal Church to the Catholic Church.
We shared the written conversion story of Craig Alexander, who shared his powerful journey from "heathen" Marine to Catholic seminarian.
In the newest Deep in History episode, Marcus Grodi and Msgr. Jeffrey Steenson explored the Christian anthropology of St. Irenaeus of Lyons.
For this week's episode of On the Journey, Ken Hensley and Matt Swaim pondered the weight of the evidence for the Real Presence of Jesus in the Eucharist.
On Deep in Christ, JonMarc Grodi and Fr. Peter Grodi dug deeper into the Cardinal Virtue of Fortitude.
And in a new Insights video short, Nathan Wigfield reflected on how he came to appreciate the Liturgy of the Hours.
*****
Meanwhile, around the web…
CONVERTS AND CONVERSION
Andrew Petiprin shared 5 useful words for Catholics and those curious about the Catholic faith.
Jason Craig shared a bit about how he came to appreciate the physicality of Catholicism.
And Aleteia highlighted a virtual tour of St. Paul Outside-the-Walls, a 'monument to conversion.'
APOLOGETICS PICKS OF THE WEEK
Fr. Victor Feltes explained why St. Patrick is the Moses of Ireland.
And an exciting discovery was announced this week regarding the Dead Sea Scrolls.
*****
A member trying to understand the Catholic perspective on justification, another member going through family difficulties due to her interest in Catholicism, and all the people we're working with who are looking to be received into full communion with the Catholic Church at Easter – these are just a few examples of the people we are praying for and working with at The Coming Home Network International. Please help us continue to support those on the journey by visiting chnetwork.org/donate today!
*****
"."
St. Joseph
Feast Day: March 19