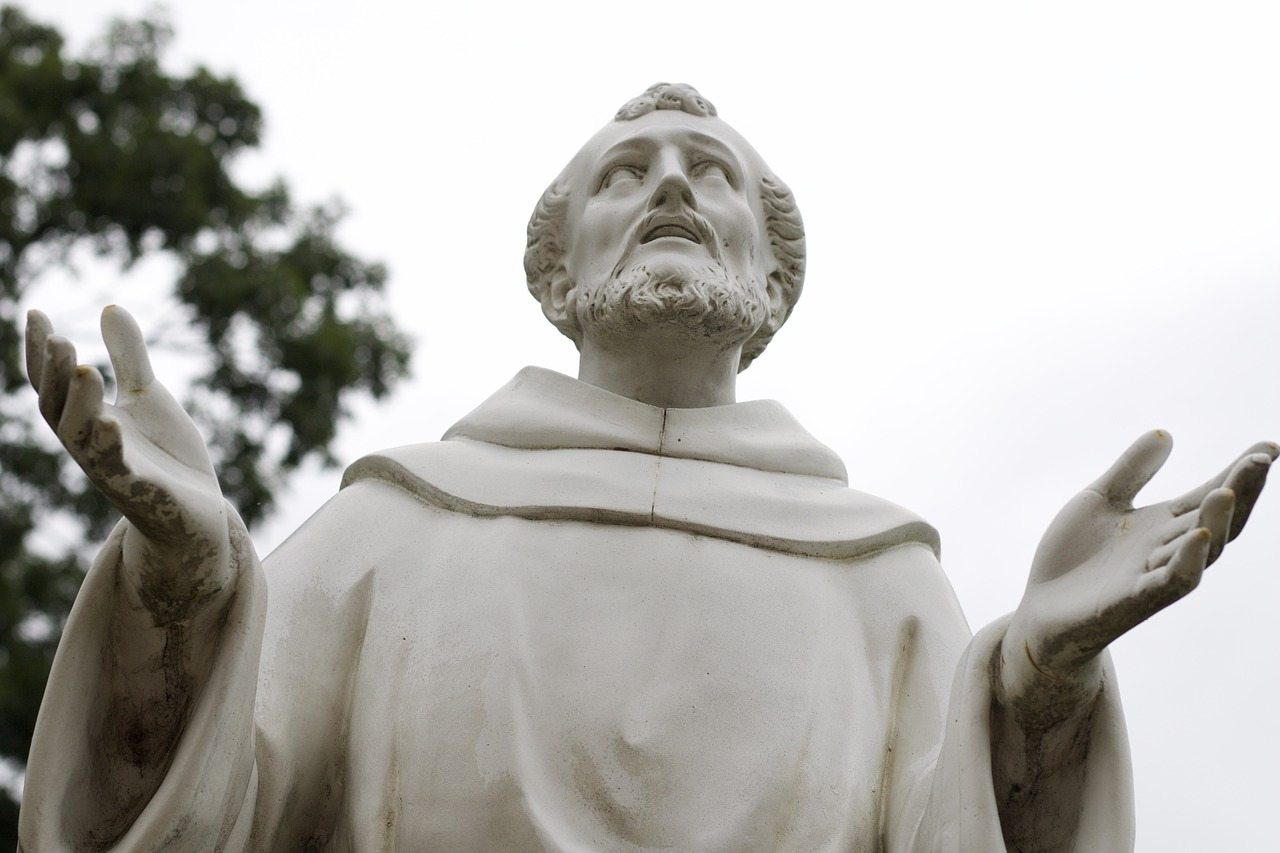 Got a question about the Catholic Church, or need assistance on your journey? Consider becoming a member, or feel free to contact us for more information.  The Coming Home Network exists to help converts, reverts, those on the journey, and those who are just curious – we'd love to hear from you!
*****
This week's Journey Home episode was a delightful conversation with Leila Marie Lawler, who was raised secular humanist but was brought to the Gospel through the love of beauty she encountered in literature.
Marcus Grodi was a featured guest on Kresta in the Afternoon this week, for an hour long discussion with Gary Michuta on the meaning of conversion. Click here to listen to the full conversation.
In our latest Insights video short, Mother Miriam of the Lamb of God shares how her Jewish background helped her better understand Mary as Mother of God.
Dr. Norman McCrummen continued his popular series, "Twelve Reasons a Protestant Pastor Became Catholic," with his fourth reason, which is all about the communion of saints.
Ken Hensley's latest article for the CHNetwork Blog explored how the image of God is at the root of the human quest for happiness.
For #ThrowbackThursday, we shared a 2009 Journey Home episode with noted Scripture scholar Mary Healy, in which she and Marcus Grodi hosted an open-line format show fielding all kinds of questions about the Bible.
And our CHNetwork members and readers shared how they got started praying the rosary.  Some really neat stories- definitely worth a read!
*****
Meanwhile, around the web…
CONVERTS AND CONVERSION
At Ignitum Today, Michael Goo shared the challenges of trying to go through RCIA as a deaf person, and how his Catholic faith helped him combat depression and despair.
And Aleteia profiled Bl. Bartolo Longo, who renounced his Catholic faith and became a satanic priest before having a major reversion to Catholicism.
ECUMENICAL/INTERFAITH NEWS
Trent Horn from Catholic Answers responded to a recent statement from Evangelical leaders claiming to be the truly (c)atholic Church.
Msgr. Gregory Entwhistle of the Australian Ordinariate recorded a short video explaining the meaning of the Ordinariate.
And Steven Bullivant penned an article claiming that it was at an Ordinariate Mass that he saw "the real spirit of Vatican II."
APOLOGETICS PICKS OF THE WEEK
Fr. Ed Broom shared 25 things you should know about the Rosary.
Albert Little explained why he prefers Catholic in-fighting to the in-fighting he experienced as a Protestant.
Fr. William Saunders looked at why Catholics use the Nicene Creed in some instances, and the Apostles Creed in others.
And David Mills argued that Evangelicals don't know the Bible as well as they should, because they know it outside of the Church.
AND SOME CATHOLIC STORYLINES TO NOTE DURING OCTOBER BASEBALL…
Backup catcher for the Los Angeles Dodgers Kyle Farmer told the National Catholic Register why he decided to return to the Catholic faith- as a fourth grader.
And for the 10th year in a row, hundreds of Cleveland Catholics gathered at Progressive Field for a special Mass before the last regular season game.
*****
A journeyer whose spouse is vehemently against the Catholic Church, a convert trying to learn how to pray as a Catholic, and our members who are continuing through the first few weeks of RCIA  – these are just a few examples of the people we are working with this month at The Coming Home Network International. Please help us continue to support those on the journey by visiting chnetwork.org/donate today!
*****
"If the Americans were as expert in spiritual matters as they are in business affairs, all of them would be saints."
Bl. Francis Xavier Seelos
Feast Day: October 5