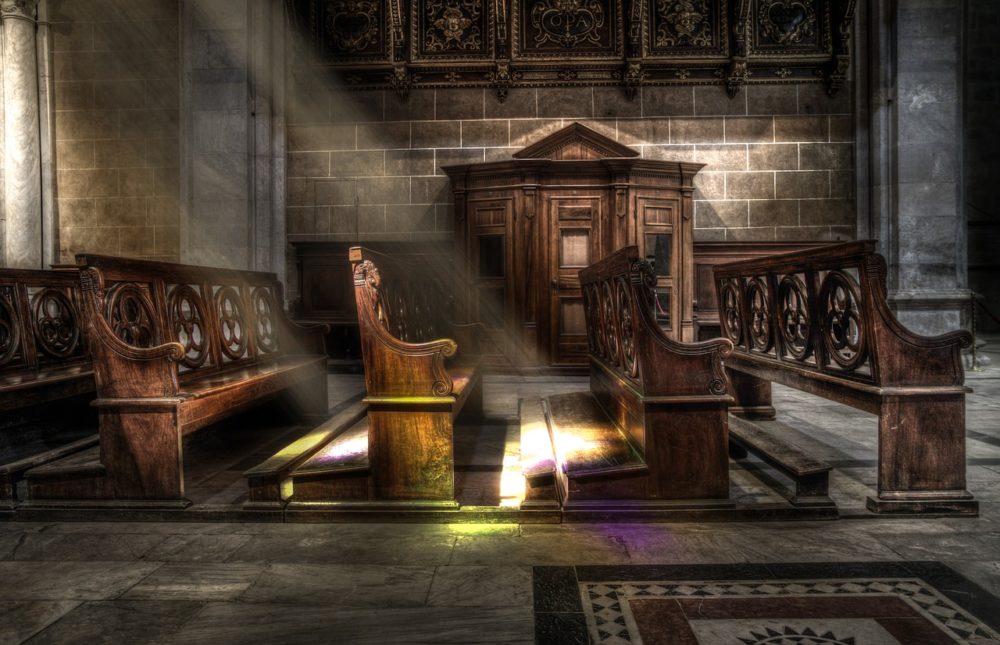 First and foremost, the Coming Home Network exists to help YOU on your faith journey.  If you need prayer, support, or just want to talk to a staff member, please don't hesitate to contact us!  In the meantime, here's our latest weekly roundup of original and curated Catholic content for converts and the curious:
*****
The CHNetwork team will be represented at this weekend's Defending the Faith Conference at Franciscan University in Steubenville.  We'll have a booth set up, and staff there to answer questions- please stop by and say hello if you plan to be in attendance!
This week's Journey Home episode was an encore of our conversation with Marcus Daly, who made his way through several careers and philosophies before coming back to his Catholic faith.
At the CHNetwork blog, we shared a brief video testimony from Paul McCusker, who shared how asking questions about the need for an authority to interpret Scripture led him to consider the Catholic Church.
We're continuing to upload our full archive of Deep in History talks to YouTube- this week, we posted Marcus Grodi's talk from our 2008 conference, Catholics in Post-Revolutionary America.
And CHNetwork members and readers shared who they were most afraid to tell about their conversion to Catholicism, and why.
*****
CONVERTS AND CONVERSION
The journal Dominicana looked at the conversion story of Ven. Matt Talbot, detailing his path from alcoholism to asceticism, and the many lives that have been impacted by his conversion.
Msgr Keith Newton of the UK Personal Ordinariate, a former Anglican bishop, shared what drew him to the Catholic Church.
ECUMENICAL/INTERFAITH NEWS
Protestant historian Thomas Kidd looked at a brief history of the "altar call."
A Maronite convent has hosted an interfaith gathering of Iraqi youth to help bridge differences and build understanding.
APOLOGETICS PICKS OF THE WEEK
Recent Journey Home guest Holly Ordway told Christianity Today why evangelization requires both logic and loveliness.
Mark Hausam looked at a 2nd century dispute among Christians, and how it makes clear that the Church, that early on, was already relying on magisterial authority and not Scripture alone to solve hard questions.
Dan Byron explored the difference between the Eucharist and communion in Protestant worship services.
AND SOME BEHIND THE SCENES CHNETWORK FOOTAGE…
The Coming Home Network's Seth Paine and Matt Swaim were in Pittsburgh this week filming interviews for the next Signposts video series.  At the Pittsburgh Oratory, they came across Bl. John Henry Newman's cassock.  When they tried to take pictures of it, they both ended up in the shot…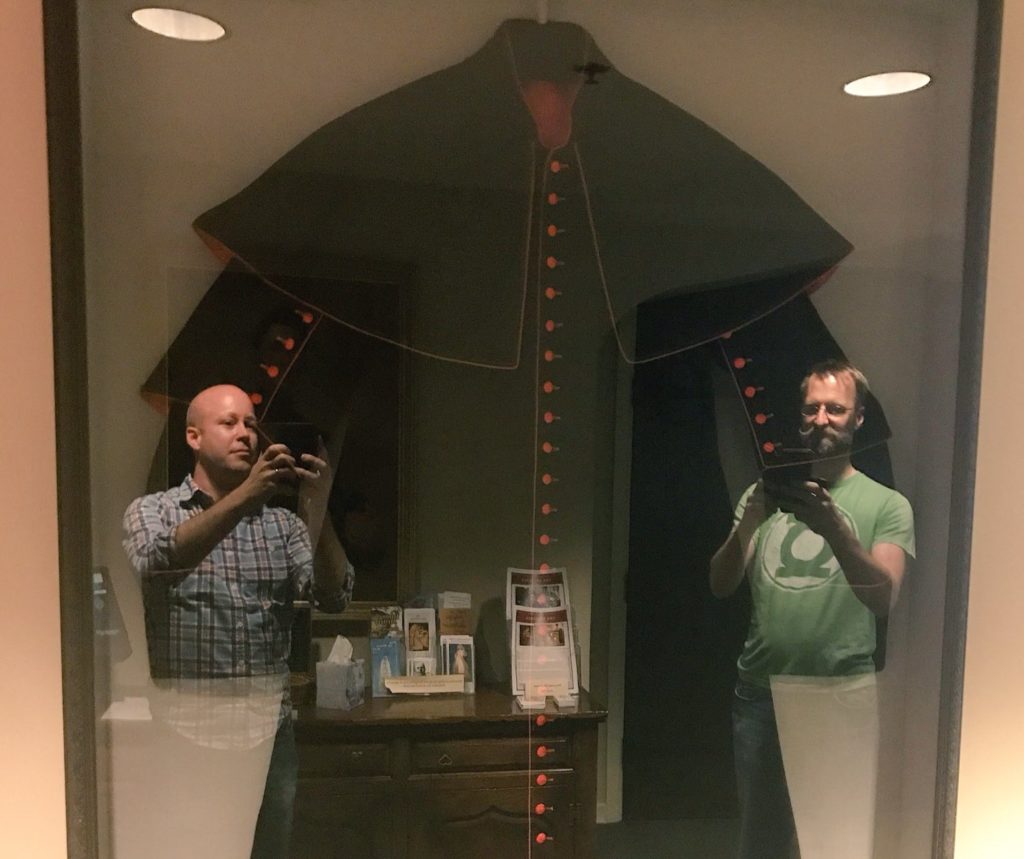 *****
A couple on the brink of divorce over Catholic-Protestant differences, a mother trying to help her children return to the Catholic faith, and a new convert struggling to find good friends at his Catholic parish  – these are just a few examples of the people we are working with this month at The Coming Home Network International. Please help us continue to support those on the journey by visiting chnetwork.org/donate today!
*****
"Only Jesus Christ is able to free all human beings of their loads, burdens and weights, for a slave cannot set another slave free.
St. Charbel Makhlouf
Feast Day: July 24