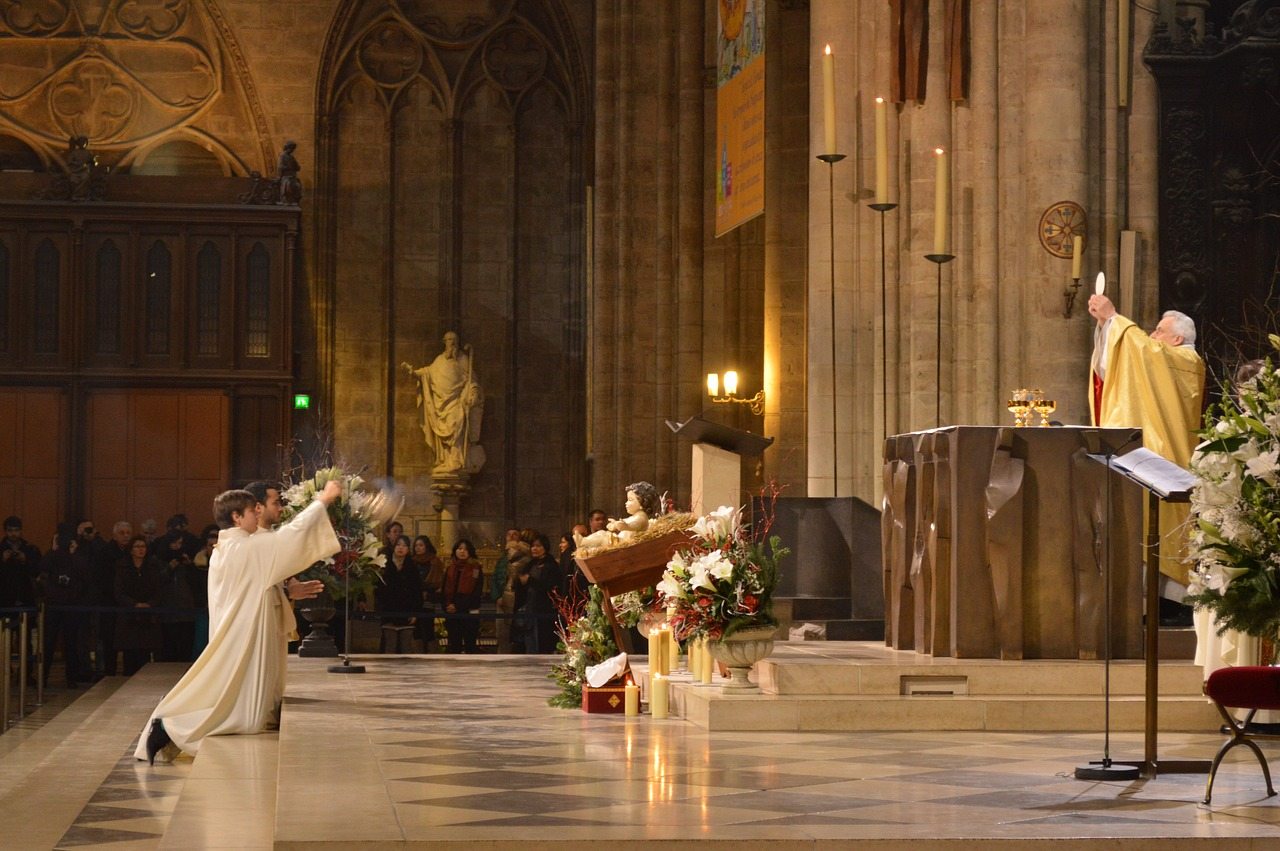 Welcome to our latest weekly roundup of original and curated Catholic content for converts and the curious!  Here's a sampling of what we've been up to over the past few days at The Coming Home Network:
*****
Our latest Signposts video short is an interview with recent Journey Home guest Joe Copeck, a former Lutheran pastor who explained how the Church's perspective on Scripture led him back to the Catholicism of his youth.
Our May Newsletter is out, featuring a new written conversion story, prayer requests for our members, feature articles and more- if you'd like to begin receiving it, please consider becoming a member of The Coming Home Network.
This week's #ThrowbackThursday feature was a 1998 episode of The Journey Home with Mark Brumley of Ignatius Press, who shared his journey from Methodism to the Catholic Church.
And our members and readers shared how far back they had to go to find their Catholic ancestors.
*****
Meanwhile, around the web:
ECUMENICAL/INTERFAITH NEWS
Pope Francis and Tawadros II of the Coptic Orthodox Church released a joint statement during the Holy Father's trip to Egypt, focusing on the persecution of Christians there.
The Personal Ordinariate of the Chair of St. Peter published a handy PDF explaining the Ordinariate to those who might be confused as to what it is.
Ed Stetzer, contributing editor to Christianity Today, told the Washington Post why mainline Protestantism may only have 23 Easters left.
And the Vatican announced an ecumenical Pentecost celebration that will be taking place in Rome, to which Pope Francis has invited the city's Charismatic Evangelical congregations.
CONVERTS AND CONVERSION
Bert Ghezzi looked at how St. Elizabeth Lesuer was able to convert her atheist husband.
And for May the Fourth, AKA "Star Wars Day," we shared Catholic News Agency's article about what led Sir Alec Guinness, who played Obi-Wan Kenobi, to convert to Catholicism.
SPEAKING OF FAITH AND FILM…
For the May 1st feast day of the foster father of Jesus, Dr. Taylor Marshall looked at what St. Joseph and Aragorn from Lord of the Rings have in common.
Steven Greydanus explored why C.S. Lewis and J.R.R. Tolkien hated Disney's Snow White –– and why G.K. Chesterton might not have.
And Kathy Schiffer reflected on the time that Alfred Hitchcock cried after receiving Holy Communion.
APOLOGETICS PICKS OF THE WEEK
Joe Heschmeyer showed how the story of the Emmaus pilgrims in Luke 24 is a description of the first Mass.
Dr. Ted Sri explained why relativism isn't neutral when it comes to evaluating moral questions.
Sister Benedict Marie, O.C.M., shared advice for converts struggling in their understanding of Mary.
Lorelei and JP Savaryn responded to the accusation that Catholic worship is repetitive and boring.
And Dr. Regis Martin looked at the one main reason everyone should become — or be — Catholic.
AND SOME INTERESTING ARCHAEOLOGICAL INFORMATION…
At the National Catholic Register, Thomas Craughwell explored the likely resting places of the remains of the twelve apostles.
*****
A former Wiccan priestess who finds herself drawn to the sacraments, a new convert trying to share his faith with a close friend, and an inquirer who's become frustrated at the process of becoming Catholic. These are just a few examples of the people we are working with this month at The Coming Home Network International. Please help us continue to support those on the journey by visiting chnetwork.org/donate today!
*****
"Consider the ancient tradition, teaching and faith of the Catholic Church, which was revealed by the Lord, proclaimed by the apostles and guarded by the fathers. For upon this faith the Church is built, and if anyone were to lapse from it, he would no longer be a Christian either in fact or in name."
St. Athanasius of Alexandria
Feast Day: May 2