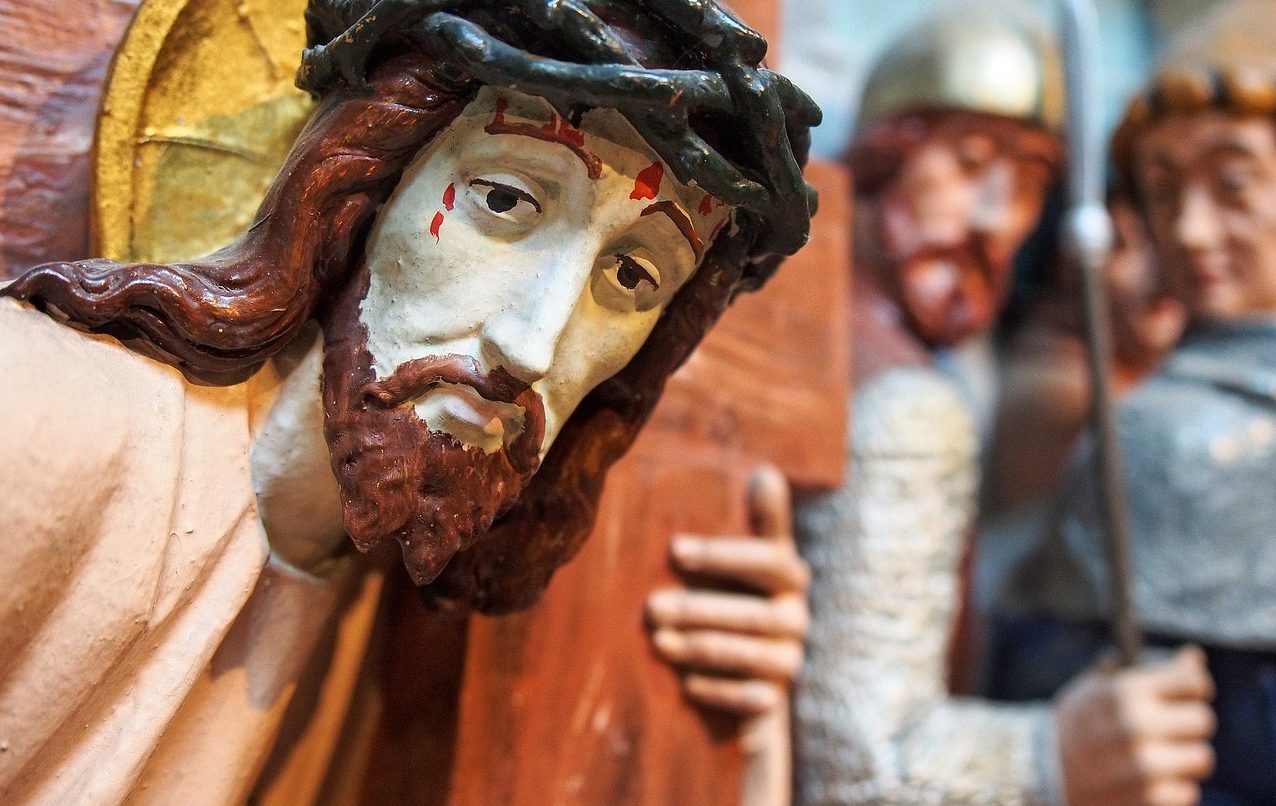 Welcome to our latest weekly roundup of original and curated Catholic content for converts and the curious!  Here's a sampling of what we've been up to over the past few days at The Coming Home Network:
*****
Neesha and David Oliver, who were recently guests on The Journey Home, are the focus of our latest Signposts video short, talking about how they came to understand that doctrine isn't meant to restrict us, but to free us.
Our latest written conversion story comes from Dr. Harold Frost, who talks about how being raised in a broken home, struggling with mental illness, and facing job loss have all shaped his understanding of God.
We made available Richard Chacon's 2007 Deep in History lecture on the ideas, events and people that set the stage for Christian Fundamentalism's development in the United States.
This week's #ThrowbackThursday highlight was a decade-old Journey Home episode with Fr. Erik Richsteig, who grew up Mormon but dreamed of becoming a Catholic priest.
And our CHNetwork readers and members weighed in on the best things they've ever given up for Lent.
*****
Meanwhile, around the web…
IN ECUMENICAL/INTERFAITH NEWS
Bishop Mitchell Rozanski, the USCCB's Chairman of Interreligious Affairs, responded to recent vandalism and threats targeting Jewish cemeteries, schools, and other facilities.
The Atlantic told the story of Fr. Columba Stewart, the Benedictine monk who's trying to save ancient Christian and Muslim manuscripts from being destroyed by ISIS.
And the National Catholic Register recapped Pope Francis' visit this week to an Anglican parish in Rome.
IN CONVERSION NEWS
Francis Phillips of the Catholic Herald (UK) reviewed a book detailing one man's journey from secularism to the Sacred Heart of Jesus.
APOLOGETICS PICKS OF THE WEEK
Joe Heschmeyer from the blog "Shameless Popery" explained why you can't have Jesus without the Church.
And Fr. Dwight Longenecker looked at what it means to say that the Church is "apostolic."
FROM THE "CATHOLICISM IS AWESOME" FILES
Matt Hadro profiled the 17th century monks who developed a beer fast for Lent.
AND JUST FOR FUN…
With Lent beginning this week, here's Catholic musician (and convert!) Nick Alexander's Ash Wednesday-themed parody of Sting's "King of Pain," which begins with the line, "there's a little black spot on your head today…"
****
There's always something exciting going on at The Coming Home Network!  Be sure to stay up to date at chnetwork.org, and while you're at it, stop by and introduce yourself in our Community Forum.
*****
"If we wish to serve God and love our neighbor well, we must manifest our joy in the service we render to Him and them."
St. Katharine Drexel
Feast Day: March 3