Latest Stories & Resources
Finding My Prince on the White Horse
Story of Kristen Anna-Maria Hauck, Obl. OSB

Kristen Anna-Maria Hauck, a Benedictine Oblate, shares how the study of philosophy started her path to the Catholic Church
Fr. Hezekias Carnazzo of the Institute of Catholic Culture shares how he returned to the active practice of his Catholic faith.
My Journey to Truth
Story of Sil Cunha
Sil Cunha shares her journey from Seventh Day Adventism to the Catholic Church.
The CHNetwork Weekly Roundup
Edition #133
Our latest digest of original and curated Catholic content for converts and the curious.
The Elimination of Knowledge
Article by Ken Hensley

Ken Hensley continues his series on how to respond to atheist arguments using logic and reason.
Dr. Joshua Hochschild discusses the role that philosophy played in his journey to the Catholic Church.
A Restless Heart Finds Rest in the One True Church
Story of David Rakowski
Former Jehovah's Witness and Non-denominational Christian David Rakowski shares his journey to the Catholic Church.
Sharing Your Conversion With Loved Ones
Insights - Alexandra Kogan
What can new Catholics do when their loved ones don't understand, or are even hostile toward, their conversion?
Dr. Dawn Eden Goldstein shares her conversion story, and how her experience as a sexual abuse survivor informs her perspective on the crisis in the Church.
A Meditation on Death
Sr Theresa Aletheia Noble, FSP
Why should Christians meditate on their own death? Sr. Theresa Aletheia Noble shares some thoughts on how Jesus teaches us to look at death.
Is 'Dogma' an Oppressive Catholic Word?
Article by Steve Ray
Steve Ray shares how he understood the idea of Dogma as an Evangelical Christian, and how he understands it now as a Catholic.
10 Signs You Might Be A Catholic Convert
Article by Matt Swaim
Matt Swaim looks at ten telltale signs that you might be new to this whole "Catholic" thing.
Our Mission
The Coming Home Network was established to help non-Catholic Christians, clergy and laity, discover the truth and beauty of the Catholic Church. As a network of converts, reverts, and life-long Catholics, it is our goal to help each other and all Christians hear and answer the universal call "to the fullness of the Christian life and to the perfection of charity" (LG 40). In doing this, we hope to assist the Catholic Church in fulfilling her mission of evangelization and Christ's call for Christian unity, as proclaimed by St. John Paul II in his encyclical, "That They May Be One" (Ut Unum Sint).
Learn More About Our Mission
Sharing Our Stories
The CHNetwork began in 1993 out of the seemingly isolated experiences of Marcus and Marilyn Grodi and several other Protestant clergy and their spouses. Upon leaving their pastorates to enter the Catholic Church, they discovered with surprise that there were many others being drawn by the Holy Spirit to take the same journey.
Since then, the Coming Home Network has connected with thousands of other pastors and laypeople from a variety of denominational backgrounds. Humbly, we share with you the stories of how the Holy Spirit moved us toward the Catholic Church and the unity for which He prayed.
Conversion Stories
Be inspired by the stories of men and women, from every background and walk of life, who were led by the Holy Spirit to make the journey home to the Catholic Church.
We Sought a Firm Foundation
We live in the "soup" of modern Christendom — hundreds, even thousands, of Christian movements, denominations, and associations, each with their own set of doctrines and lists of "essentials," each increasingly more individualistic and detached from any formal connection to historic Christianity.
Still, the guiding light for the majority of non-Catholic Christians is the Bible alone. But if the Bible alone is sufficient, why are there so many contradictory opinions as to what is necessary for salvation, how we ought to live our lives, and whether belonging to a church — to any church — is even important?
Questions like these are what pushed us to seek out the truth
Resources
Explore our archive of articles, videos, talks, and other resources that will help you discover the truth and beauty of Catholicism and live out the fulness of the Christian life.
Forming a Network of Fellowship & Prayer
This journey can be difficult. It often results in the loss of friends and family, as well as the loss of career and financial support in the case of pastors or ministers. It usually requires a rethinking of one's doctrinal and moral convictions, as well as one's vocation as a child of God. It can be a very lonely experience. Sometimes the most difficult part of the journey occurs after one has come home. Inquirers and converts need the friendship of others who understand what they are experiencing.
It was to provide this sense of connection that the Coming Home Network was formed. We began to share conversion stories via our newsletter, to work with people on the journey to Catholicism and connect them with other converts, and to create new opportunities for fellowship, such as our online community and regional retreats. The fellowship grew and now every week the Lord adds new members as clergy and laity from other traditions seek assistance and encouragement as they consider coming home to the Catholic Church.
Connection
Find fellowship and support for your continuing journey of faith in a network of other Catholic converts and those on the journey to full communion with the Catholic Church.
Abiding in Christ
The Christian life is far more than a one-time acceptance of Jesus Christ as one's personal Lord and Savior. Jesus called all who would follow Him to abide in Him: to remain, continue, and by His grace conquer. 
Ultimately, our reasons for becoming and remaining Catholic come down to this: we want to follow Jesus with all that we are and we have come to believe and are convinced that He established the Catholic Church and gives us Himself in the sacraments.
Spiritual Support
As you explore the Catholic Church, we want to help you stay steeped in prayer and growing in your spiritual walk with Christ.
Support for Non-Catholic Clergy & Pastors
We realize that seekers, especially those in ministerial or leadership positions in non-Catholic traditions, can encounter many difficulties when their search for truth leads to the Catholic Church. Their family and friends may not understand this search. Their livelihood may be in jeopardy, and the path forward uncertain.
We are a network of former Protestant pastors and ministers who ourselves became Catholic and encountered the unique struggles such a journey entails. We are here to provide other journeyers with fellowship, resources, and advocacy as they make the journey home to Catholicism.
For Clergy & Pastors
If you are a pastor or minister in a Protestant or other non-Catholic tradition, The Coming Home Network exists to support you in the unique struggles and hurdles you may be facing as you consider becoming Catholic.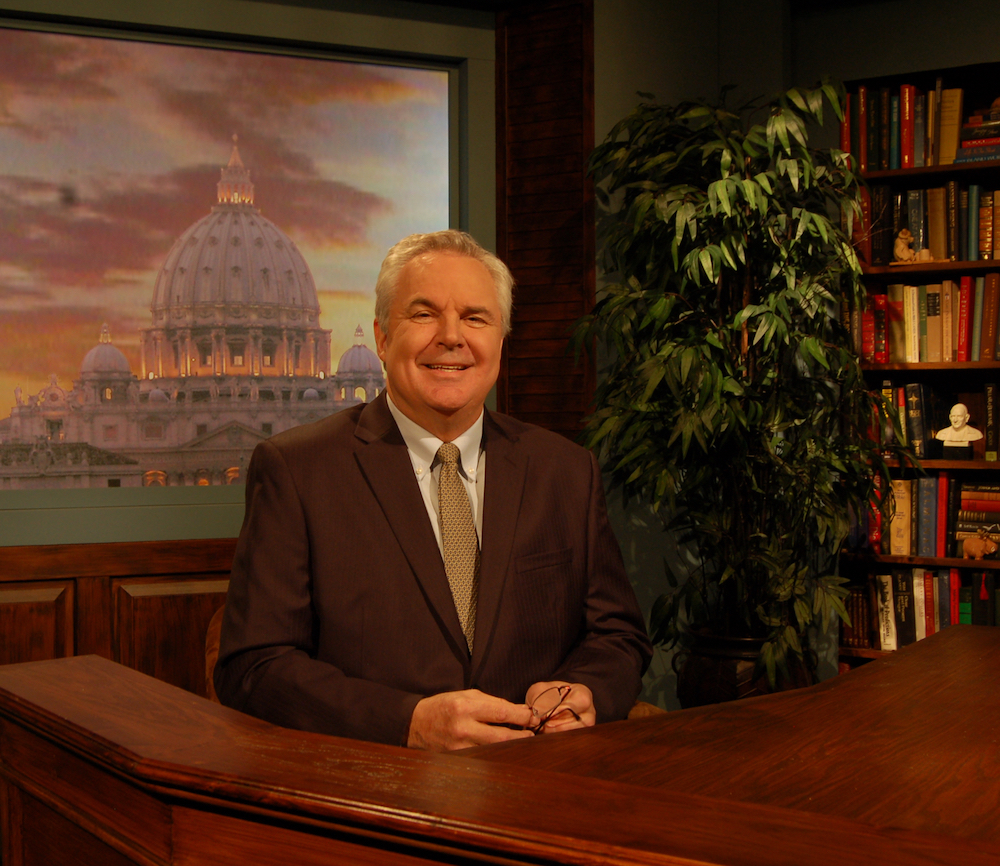 Marcus Grodi
A former Presbyterian minister who joined the Catholic Church in 1992, Marcus Grodi is now an author, speaker, founder and president of the Coming Home Network International, and the host of The Journey Home Program on EWTN.
Conversion Story
More About Marcus