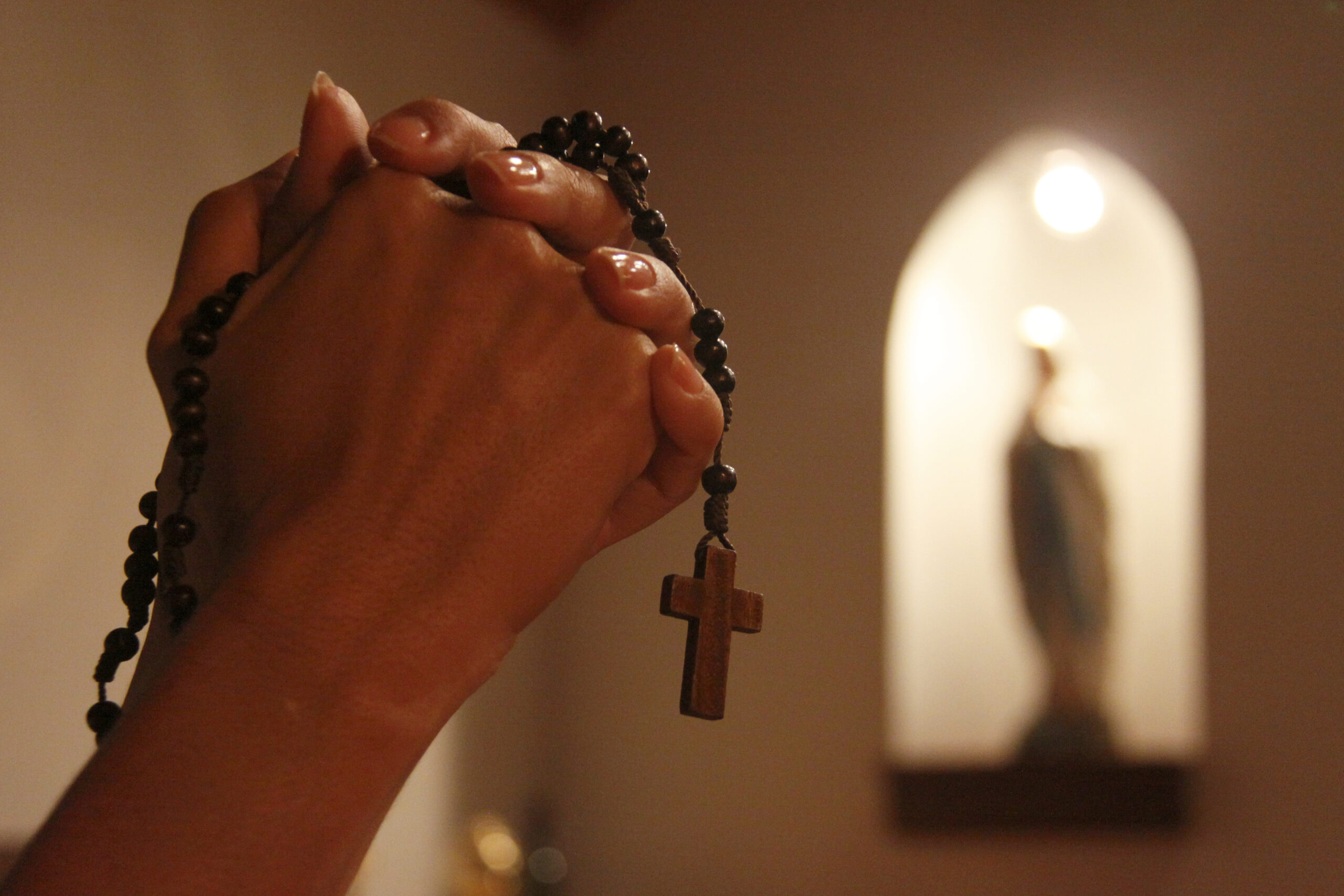 Got a question about the Catholic Faith, or need assistance on your journey? Consider joining our Online Community, or feel free to contact us for support.  The Coming Home Network exists to help converts, "reverts," those on the journey, and those who are just curious – we'd love to hear from you!
*****
The latest from CHNetwork
The October CHNewsletter is out! Read it here.
This week's episode of The Journey Home was a fantastic discussion of Christianity and the arts with Dr. Kathryn Wehr, whose scholarly work has focused on the writings of Dorothy L. Sayers.
In the latest On The Journey episode, Matt, Ken and Kenny discussed the Church as the People of God.
We shared an article by former atheist Jeffrey Shott, who discussed how his attempts to navigate divisions in Christianity led him to the Church Fathers.
And in our latest Insights video, Tyler Pakka shared how he found healing in the sacramental life of the Church after participating in an abortion decision.
*****
CONVERTS AND CONVERSION
This year's Nobel Prize in Literature has gone to Jon Fosse, who has been open about his battle with addiction and his conversion to Catholicism in 2013.
The Catholic Gentleman interviewed lay evangelist Gabriel Castillo about his conversion experience.
A new book recounts some of the conversions that have taken place through the life and witness of St. Therese of Lisieux.
And Stephanie Mann shared why she thinks St. John Henry Newman should be added to the official liturgical calendar in the United States.
APOLOGETICS PICKS OF THE WEEK
Jimmy Akin reflected on Near Death Experiences from a Catholic perspective.
And Jimmy also made some important distinctions between Mass stipends and the sin of simony.
*****
A member who's wondering how their interest in Catholicism will affect their friendships, several members struggling with health difficulties as they explore the Catholic faith, and all our members who recently started OCIA classes  — these are just a few of the people we are praying for and working with at The Coming Home Network.  Please help us continue to support those on the journey by visiting chnetwork.org/donate today!
*****
"If the Americans were as expert in spiritual matters as they are in business affairs, all of them would be saints."
Bl. Francis Xavier Seelos
Feast Day: October 7th