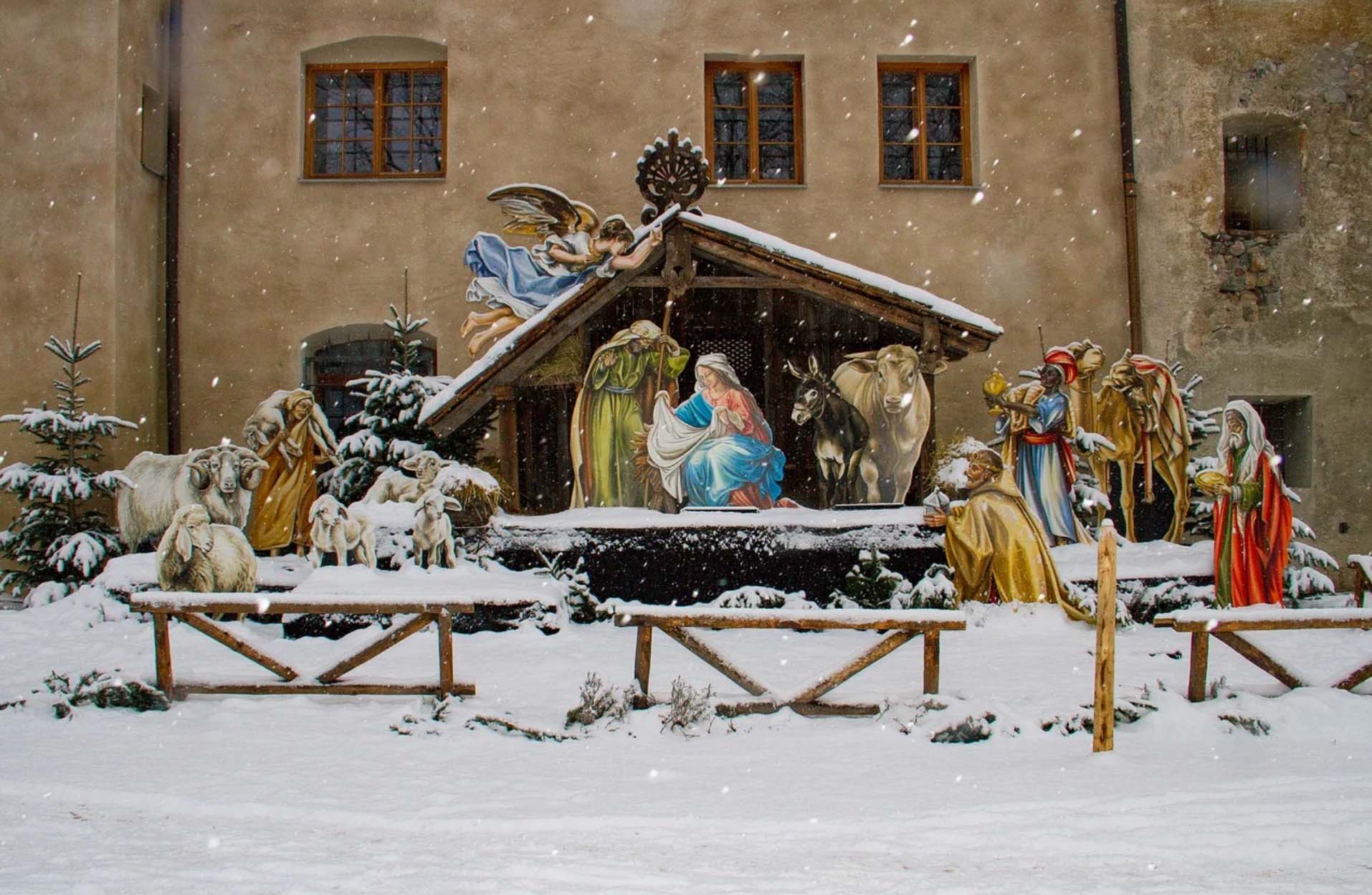 Welcome to a special Christmas edition of the CHNetwork Weekly Roundup! We have lots of wonderful Christmas-themed content that we encourage you to explore as you prepare your hearts to receive Jesus, our newborn king!
First of all, be sure to check out this week's episode of The Journey Home, which was a great conversation with Dr. Kenneth Calvert, a professor of ancient history at Hillsdale College who shared how a visit to the Church of the Annunciation in the Holy Land was pivotal for him on his path toward the Catholic faith. It's a great story!
*****
Here are some more great articles and videos from the archives to help you get into the Christmas spirit!
MIDNIGHT MASS CONVERSION STORIES
Rosalind Moss (AKA Mother Miriam of the Lamb of God) recalled how a Midnight Mass in 1978 was the first time she ever entered a Catholic Church.
Jay Lampart shared how his journey from cradle Catholic to anti-Catholic came full circle in a pew on Christmas Eve a few years ago.
Former Assemblies of God pastor Dale Pollard explained how attending a Children's Mass on Christmas Eve helped put him on the path to the Catholic faith
And Paul de Partee recalled how, for reasons he couldn't explain, he decided to visit a Midnight Mass in 2016, and it changed everything for him.
OTHER CHRISTMAS-THEMED CONVERSION STORIES
Vera Petrovic remembered how her first encounter with the Blessed Mother occurred while watching a cartoon about the Little Drummer Boy.
And Deacon Joe Allison recalled how he discovered David Currie's Born Fundamentalist, Born Again Catholic on a relative's coffee table over Christmas break, and assumed it was a joke book.
MORE THOUGHTS ON THE MEANING OF CHRISTMAS
A couple of years ago, Marcus and JonMarc Grodi joined the Institute of Catholic Culture to share some family memories and look back on their entry into the Church on December 20, 1992.
And in a 2003 Journey Home roundtable episode, former Methodist minister Gordon Sibley and former Baptist minister Fr. Gray Bean joined Marcus Grodi, a former Presbyterian pastor, to discuss their perspectives on Christmas before and after becoming Catholic.
*****
A Seventh Day Adventist worried how their interest in Catholicism will affect their marriage, an inquirer in a rural area who doesn't have easy access to a Catholic parish, and all our members excited to celebrate their first Christmas season as Catholics – these are just a few examples of the people we are praying for and working with at The Coming Home Network International. Please help us continue to support those on the journey by visiting chnetwork.org/donate today!
*****
"And the Word became flesh, and dwelt among us."
St. John the Apostle
Feast Day: Dec 27