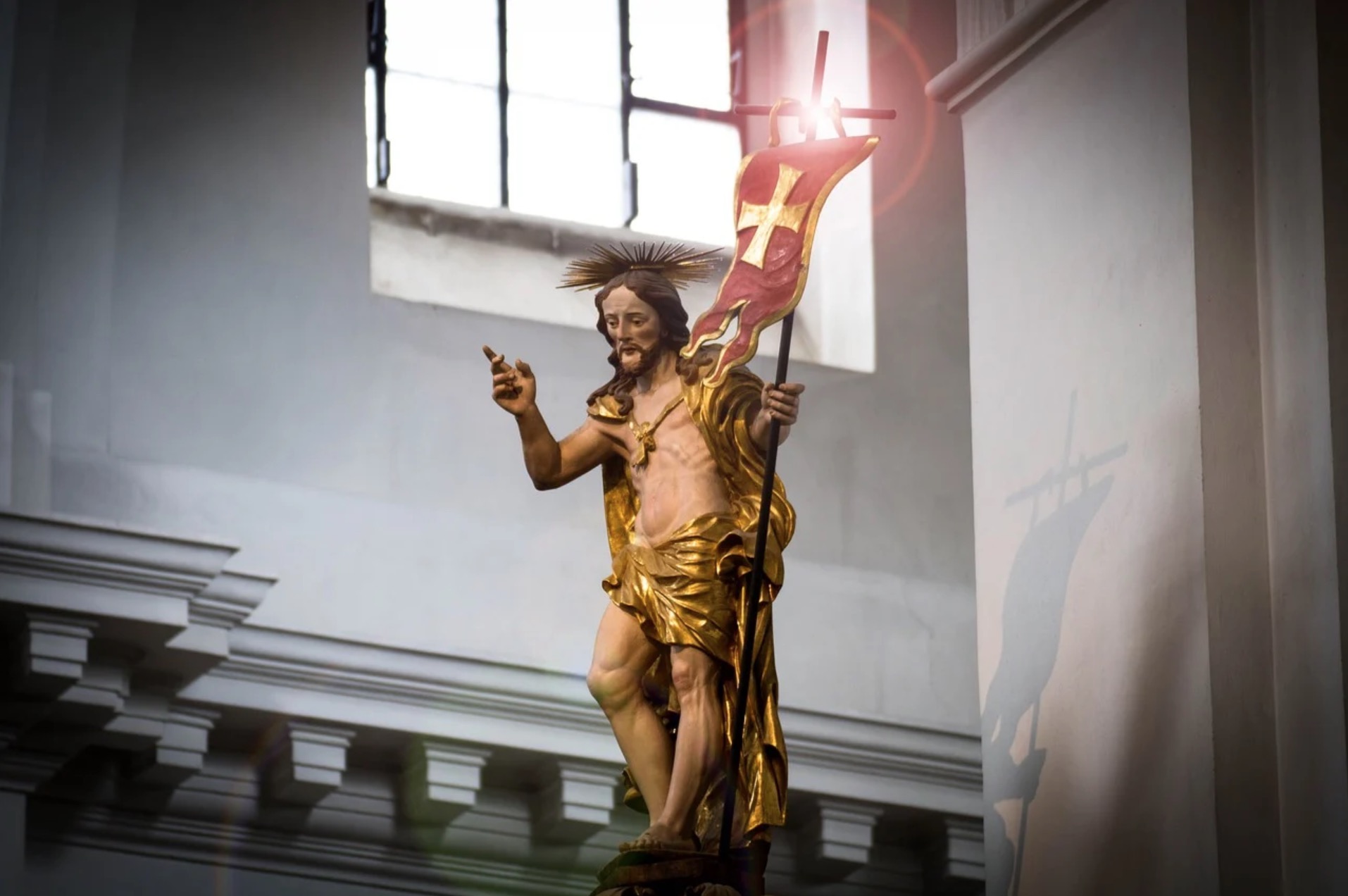 Got a question about the Catholic Church, or need assistance on your journey? Consider becoming a member, or feel free to contact us for more information.  The Coming Home Network exists to help converts, reverts, those on the journey, and those who are just curious – we'd love to hear from you!
*****
This week's episode of The Journey Home was an encore of our conversation with Br. Martin Davis, O.P., who detailed his journey through Methodism and the Salvation Army before entering the Catholic Church while attending Hillsdale College.
We published a new written conversion story from Ashley Stevens, who shared how a church split was a major factor in leading her to study the Catholic faith.
On Deep in Scripture, Marcus Grodi and Ken Hensley wrapped their discussion of the Epistle of St. James by revisiting James' discussion of perseverance, holiness, and keeping our priorities straight.
And Ken Hensley and Matt Swaim kicked off a brand new weekly web series called On the Journey, looking at their general impressions of the early Church before they became Catholic.
*****
Meanwhile, around the web…
CONVERTS AND CONVERSION
Marcus Grodi was interviewed for the University of St. Thomas-Houston YouTube channel about ecumenism and evangelism during a time of social distancing.
The National Catholic Register looked at the wave of new Catholics that have been seeking to enter the Church while attending Hillsdale College.
Susan Klemond explored how some catechumens who were waiting to receive the sacraments at Easter are handling their delayed entry into the Church.
KV Turley interviewed a Shroud of Turin researcher who became a Catholic convert.
And Reuters reported that a Hungarian triathlon champion who works with COVID-19 patients was baptized in an empty church at the Easter Vigil.
APOLOGETICS PICKS OF THE WEEK
Trent Horn talked about why it matters that Catholics (and most Christians) believe in the bodily, and not just spiritual, resurrection of Jesus.
And Michelle Arnold helped explain the Church's guidelines on Confession when you don't have access to the sacrament.
*****
A member who wants to return to the Church but is afraid it will upset some of her family, another member trying to learn various forms of Catholic prayer, and all our members whose plans to enter the Church at this weekend's Easter Vigil continue to be on hold because of the COVID-19 pandemic – these are just a few examples of the people we are praying for and working with at The Coming Home Network International. Please help us continue to support those on the journey by visiting chnetwork.org/donate today!
*****
"He who knows what God is, studies to avoid sin."
St. Benedict Joseph Labre
Feast Day: April 16