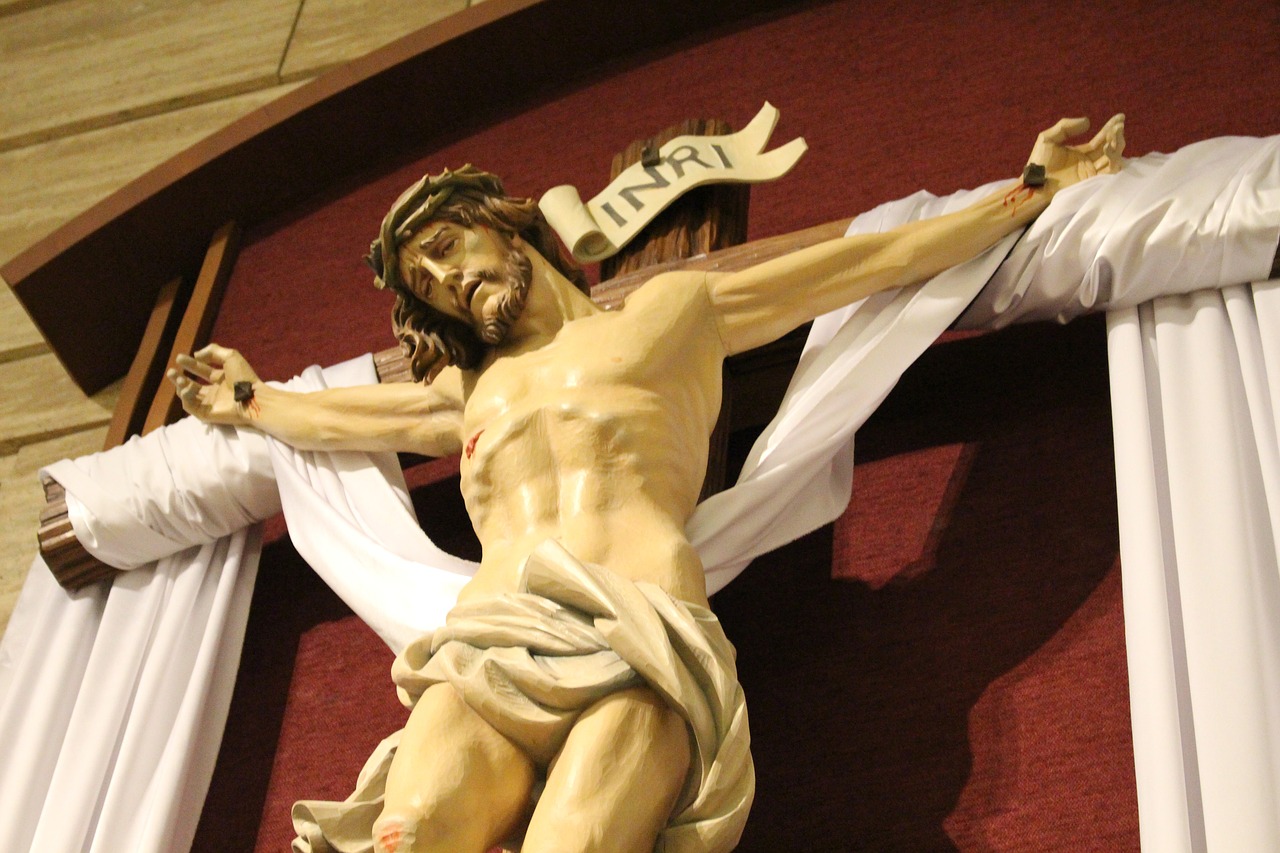 Got a question about the Catholic Church, or need assistance on your journey? Consider becoming a member, or feel free to contact us for more information.  The Coming Home Network exists to help converts, reverts, those on the journey, and those who are just curious – we'd love to hear from you!
*****
The April 2020 CHNewsletter is here! Check out the latest prayer requests, joyful journey updates, a new written conversion story, and much more…
This week's episode of The Journey Home was a delightful conversation with Bishop Scott McCaig, whose journey to the Catholic faith was sparked by a vocations poster he saw as a teenager.
We published a new written conversion story from Sara Doyle, who explained how working in Catholic education led her to the Catholic faith.
And we shared an article from Mary Clare Miller on COVID-19, the Cross, and the mystery of Christian suffering.
*****
Meanwhile, around the web…
CONVERTS AND CONVERSION
Catholic News Agency told the story of two women who were received into the Catholic Church just hours before New York City went into full quarantine mode.
The Catholic Herald (UK) explored the disappointment many others are feeling now that their entry into the Church has been put on hold due to COVID-19.
Meanwhile, Crux looked at how some dioceses are rescheduling the reception of new Catholics into the Church once quarantine restrictions are lifted.
Hillbilly Elegy author J.D. Vance shared why he decided to enter the Catholic Church.
Olivia Spears recounted how questioning her Christian faith was a major factor in leading her to explore Catholicism.
And Tom Hoopes recalled how St. Elizabeth Ann Seton dealt with hunger for the Eucharist while waiting to be received into the Catholic Church.
AND SOME BONUS CHNETWORK HOLY WEEK LINKS…
CHNetwork members shared how their previous denominations observed Holy Week.
We also asked some of them to weigh in on how they dealt with impatience while waiting to enter the Church.
We shared James Cardinal Gibbons' profound reflection on the Institution of the Holy Eucharist.
Marcus and JonMarc Grodi discussed embracing Holy Week traditions as a new Catholic.
And Nathaniel Hurd shared how an invitation to attend Holy Week liturgies was pivotal in his journey from atheism to Catholicism.
*****
A member seeking to get her marriage regularized in the Church, another member struggling with anger toward people from their pre-conversion life, and all our members whose plans to enter the Church at this weekend's Easter Vigil have been postponed indefinitely because of the COVID-19 pandemic – these are just a few examples of the people we are praying for and working with at The Coming Home Network International. Please help us continue to support those on the journey by visiting chnetwork.org/donate today!
*****
"But God demonstrates his own love for us in this: While we were still sinners, Christ died for us."
Romans 5:8