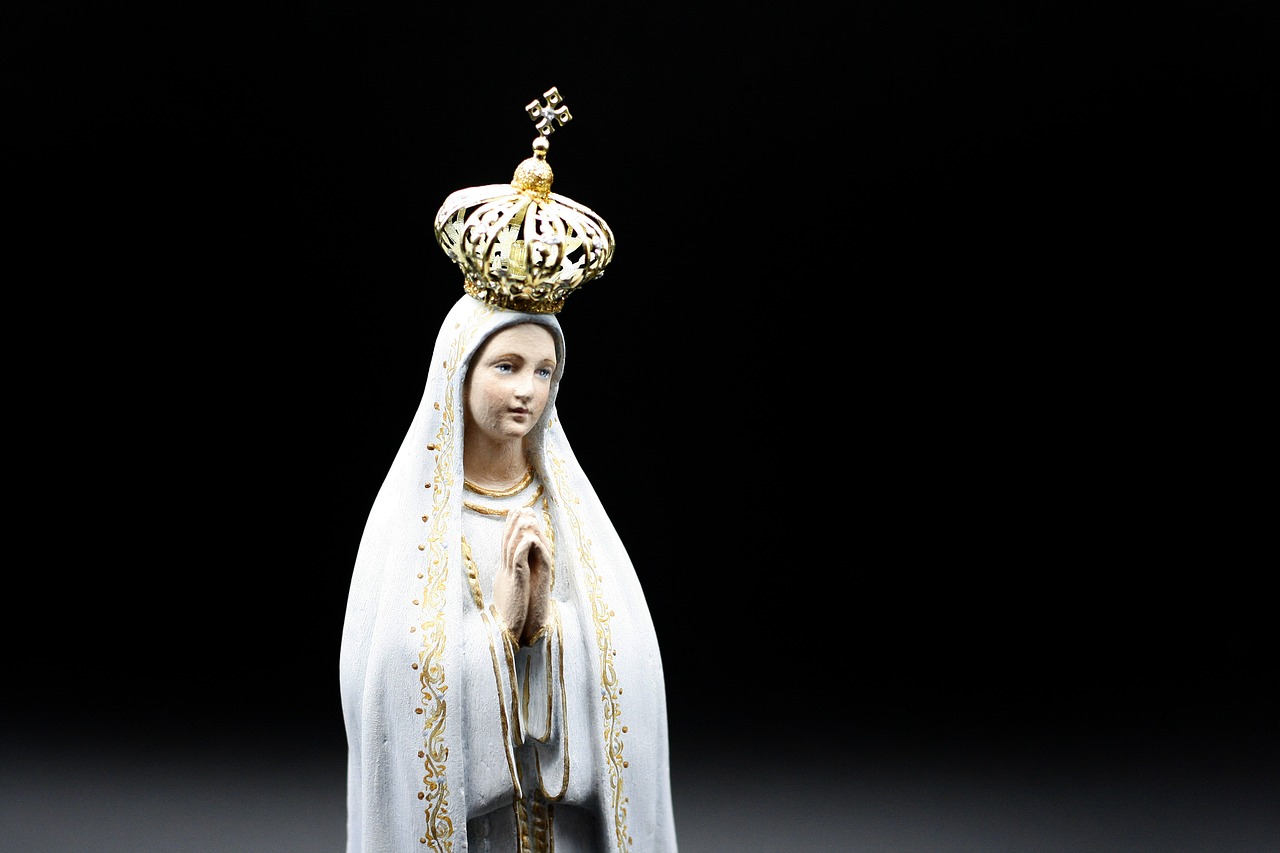 Photo credit: Vincent Finet, prierlechapelet.com
Check out Vincent's site for some great resources in French on how to pray the Rosary!
*****
This week's episode of The Journey Home was with former NFL quarterback Elvis Grbac, who became distracted from his Catholic faith during his playing days, but rediscovered it in retirement.
CHNetwork's Ken Hensley joined the Cordial Catholic podcast to discuss the practical problems with the doctrine of sola Scriptura.
In a new Insights video short, Seth Paine related how he overcame his fear that devotion to Mary would be a distraction from Jesus.
Jay Lampart shared how he went from cradle Catholic to anti-Catholic before returning to the Church a few years ago.
On the latest Deep in Scripture podcast, Marcus and JonMarc Grodi looked at what the letter to the Hebrews says about the idea of persevering within a community of faith.
David Emery reflected on how to respond when Protestant family members are upset about your interest in the Catholic Church.
*****
Meanwhile, around the web…
CONVERTS AND CONVERSION
Catholic News Agency chronicled Drake McCallister's journey from Pentecostal pastor to Catholic priest.
Aleteia looked at Fr. Daniel Bowen's journey from the Jehovah's Witnesses to the Catholic Church.
And Matt D'Antuono shared how Plato helped him become a Catholic.
APOLOGETICS PICKS OF THE WEEK
Mike Aquilina took a fascinating look at the history of the sacrament of Confession.
And Steve Ray shared a handy chart explaining how we got the Bible.
*****
A member on the journey whose husband is opposed to her interest in the Church, another member from England pursuing an interest in the Ordinariate, and all our members with ministry backgrounds who are seeking ways to use their gifts in the Church – these are just a few examples of the people we are praying for and working with this month at The Coming Home Network International. Please help us continue to support those on the journey by visiting chnetwork.org/donate today!
*****
"Are you willing to offer yourselves to God and bear all the sufferings He wills to send you, as an act of reparation for the conversion of sinners?"
Our Lady of Fatima
Feast Day: May 13