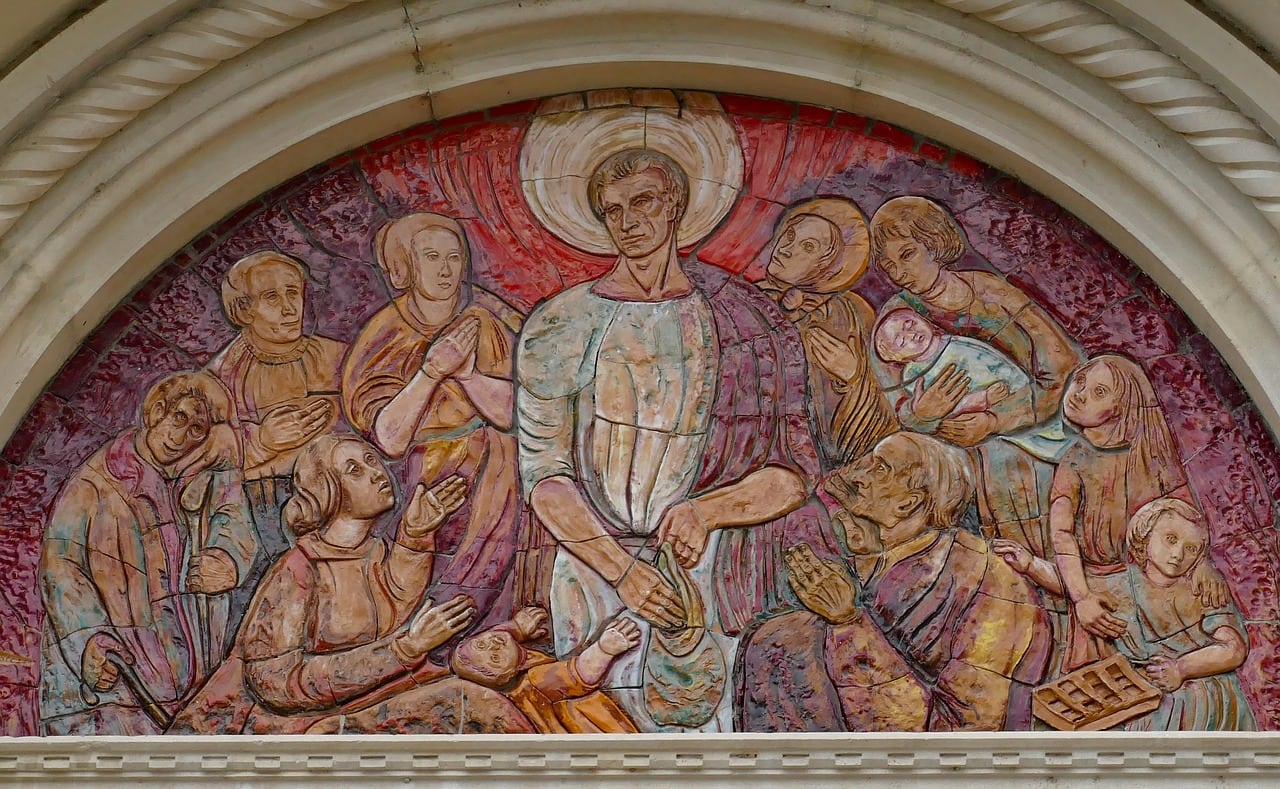 Got a question about the Catholic Church, or need assistance on your journey? Consider becoming a member, or feel free to contact us for more information.  The Coming Home Network exists to help converts, reverts, those on the journey, and those who are just curious – we'd love to hear from you!
*****
This week's Journey Home episode was with Fr. Stephen Jones, a former Episcopalian priest who became a Catholic priest through the Church's pastoral provision.
We released a new Insights video with Dr. John Bergsma, where he shares how a friendship with a Catholic who knew his Bible helped open his heart and mind to the Church.
In Ken Hensley's latest article, he looks at more problems that the atheist worldview poses when it comes to defining morality and virtue.
And on the latest Deep in Scripture podcast, Marcus Grodi and Stephen Gleason look at John 3 and what it means to be "born again."
*****
Meanwhile, around the web…
CONVERTS AND CONVERSION
Recent Journey Home guest Keith Albert Little shared why he's staying Catholic, and not going anywhere.
And Catholic World Report interviewed Scott Hahn about how his search for the "fourth cup" led him to the Catholic Church.
ECUMENICAL/INTERFAITH NEWS
Preparations for an independent Ukranian Orthodox are causing significant controversy between the patriarchs of Constantinople and Moscow.
George Weigel looked at the serious implications of the current conflict taking place in Eastern Orthodoxy.
And Pope Francis addressed an interfaith meeting during his 4 day visit to the Baltic States last weekend.
APOLOGETICS PICK OF THE WEEK
Fr. John Cush looked at 5 reasons to read and love the Fathers of the Church.
AND NERDS HAVE BEEN AROUND FOR A LONG TIME…
And The Conversation explored what science fiction looked like in medieval times.
*****
A member who's decided not to pursue RCIA classes this fall, another member who is retrying RCIA after having dropped out last Spring, and all of our members who are struggling with questions as news about clergy abuse and coverup continues to come out – these are just a few examples of the people we are praying for and working with this month at The Coming Home Network International. Please help us continue to support those on the journey by visiting chnetwork.org/donate today!
*****
"Go to the poor: you will find God."
St. Vincent de Paul
Feast Day: September 27