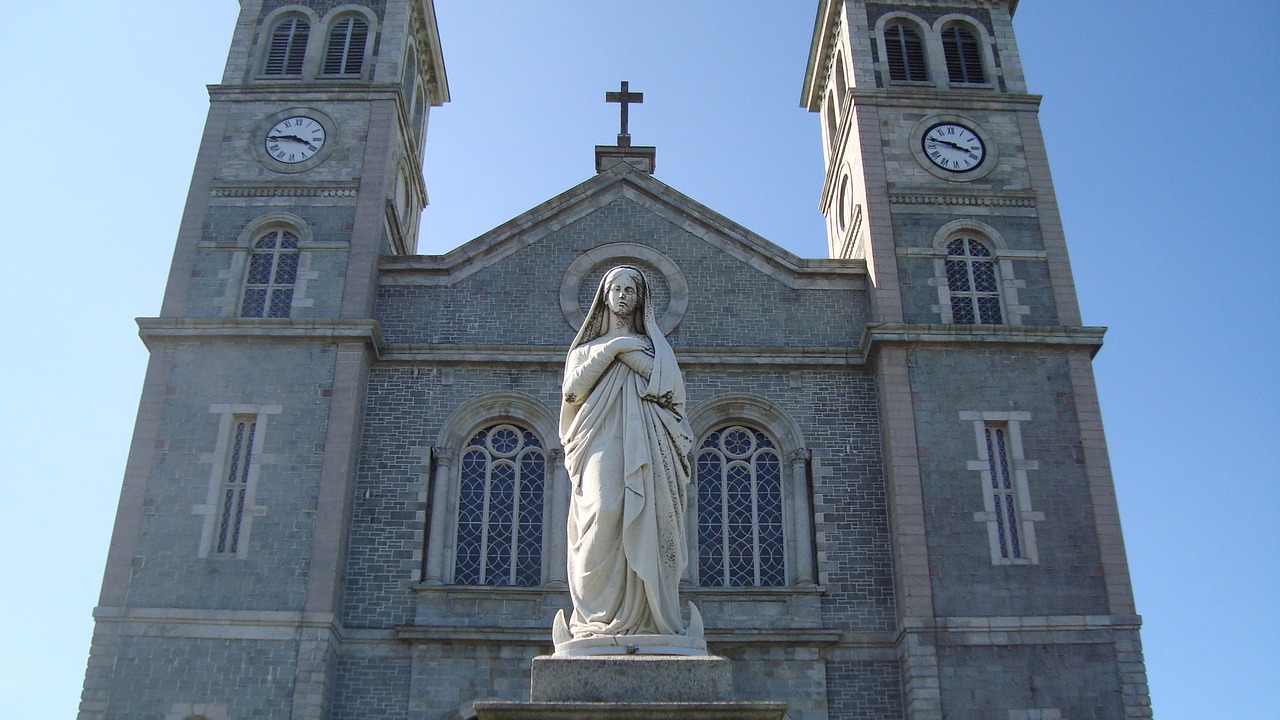 Got a question about the Catholic Church, or need assistance on your journey? Consider becoming a member, or feel free to contact us for more information.  The Coming Home Network exists to help converts, reverts, those on the journey, and those who are just curious – we'd love to hear from you!
*****
We published an article by Marcus Grodi about why someone would become — or stay — Catholic in the midst of scandals in the Church.
This week's Journey Home episode was with Dr. Barry Carey, a former Oneness Pentecostal who was received into the Catholic Church this Easter.
Our newest Insights video short featured Seth Paine, who shared how he came to understand Mary as queen and mother.
We published the written story of Becky Carter, whose Protestant husband helped lead her back to the Catholic Church.
And Charles Hoffman continued his series on the Mass, the Temple, and the Passover, looking at parallels between Seder meals and the Liturgy of the Eucharist.
*****
Meanwhile, around the web…
CONVERTS AND CONVERSION
David Mills looked at how Bl. John Henry Newman came to believe in the Assumption of Mary.
And Albert K. Little shared his take on scandals in the Catholic Church from the perspective of a convert to the faith.
ECUMENICAL/INTERFAITH NEWS
Archbishop Sviatoslav Shevchuk has urged Western Christians not to forget the plight of the Ukranian Catholic Church.
And J-P Mauro shared his favorite Gospel tunes from the late Aretha Franklin, who got her start singing at the Detroit congregation pastored by her father.
APOLOGETICS PICKS OF THE WEEK
Jimmy Akin commented on the limits of Scripture interpretation and
The Witherspoon Institute argued that the "new apathy" is more dangerous than the "new atheism."
And Shane Kapler shared why he no longer believes in the Rapture, but now believes in the Assumption.
AND A NEAT SAINTHOOD CAUSE WORTH FOLLOWING…
Catholic News Agency did an interesting profile of Guadalupe Ortiz de Landázuri, a chemistry professor from Spain with a reputation for "ordinary holiness" whose cause for canonization is under investigation.
*****
An member who's afraid of losing close friends as he explores the Catholic Church, a woman trying to explain her interest in Catholicism to her husband and children, and a cradle Catholic who's coming closer to returning to the sacraments – these are just a few examples of the people we are praying for and working with this month at The Coming Home Network International. Please help us continue to support those on the journey by visiting chnetwork.org/donate today!
*****
"Every Saint belongs to the court of the Queen of All Saints."
St. John Eudes
Feast Day: August 19