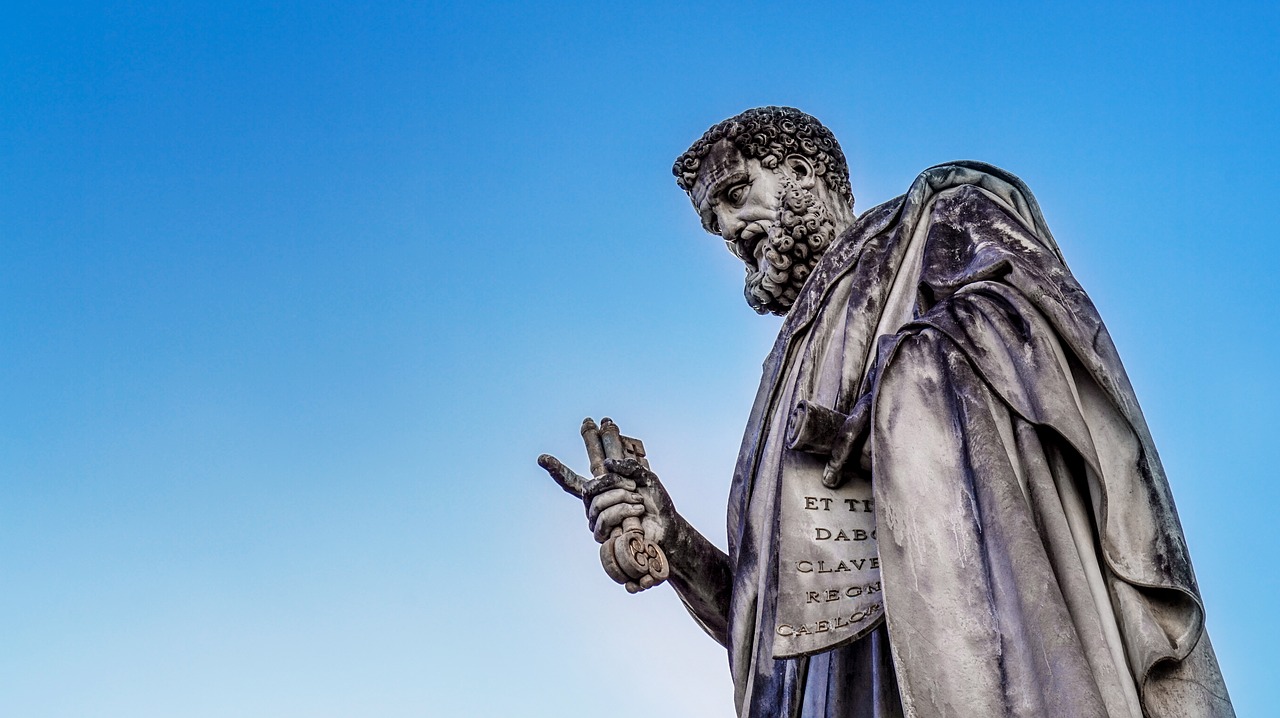 Got a question about the Catholic Church, or need assistance on your journey? Consider becoming a member, or feel free to contact us for more information.  The Coming Home Network exists to help converts, reverts, those on the journey, and those who are just curious – we'd love to hear from you!
*****
This week's Journey Home episode was an encore of our 2013 conversation with Dr. Dale Pollard, who was Baptist, Assemblies of God, Lutheran, and Presbyterian before becoming Catholic.
Our newest Insights video features Alexandra Kogan, who shared that becoming Catholic isn't the end of the journey, it's the beginning of an exciting new one.
We published the written conversion story of Patrick Flynn, who went from cultural Catholicism to atheism back to the Catholic Church.
We made available a Deep in History video from our 2011 conference, in which Fr. Ray Ryland discussed reconstructionism and the Eastern churches.
In our latest live stream on the CHNetwork YouTube channel, our panel of converts discussed how highly they thought of Scripture before becoming Catholic, and the even higher view of Scripture that they hold now.
And Charles Hoffman continued his series on the Mass, the Temple, and the Passover, looking at the theme of sacrifice in Jewish tradition.
*****
Meanwhile, around the web…
CONVERTS AND CONVERSION
The Catholic Herald (UK) shared how Bl. John Henry Newman fell in love with the Blessed Sacrament.
And the National Catholic Register profiled the murderer who became a monk.
ECUMENICAL/INTERFAITH NEWS
Deacon Michael Ward, who was a guest on The Journey Home recently, has become the 100th priest to be ordained for the Personal Ordinariate of Our Lady of Walsingham.
And the Anglicanorum Coetibus Society explains how someone would go about joining the Ordinariate.
APOLOGETICS PICKS OF THE WEEK
Joseph Pearce explored why the Church is a proponent of science but an opponent of scientism.
Aleteia unpacked C.S. Lewis' thoughts on the necessity of Purgatory.
And Bishop Robert Barron explained why apologetics and accompaniment should go hand-in-hand.
AND SOME NEWS FOR THOSE IN PARISH OUTREACH…
A new Pew study has said that practical reasons, rather than lack of belief, are what tend to keep people from attending worship services.
*****
An inquirer who's interested in the Catholic Church, but also worried about her current denomination,  a member nervous about telling her Protestant friends about her interest in Catholicism, and a Jehovah's Witness struggling to make sense of the Trinity – these are just a few examples of the people we are praying for and working with this month at The Coming Home Network International. Please help us continue to support those on the journey by visiting chnetwork.org/donate today!
*****
"Do not try to please everybody. Try to please God, the angels, and the saints – they are your public."
St. John Vianney
Feast Day: August 4