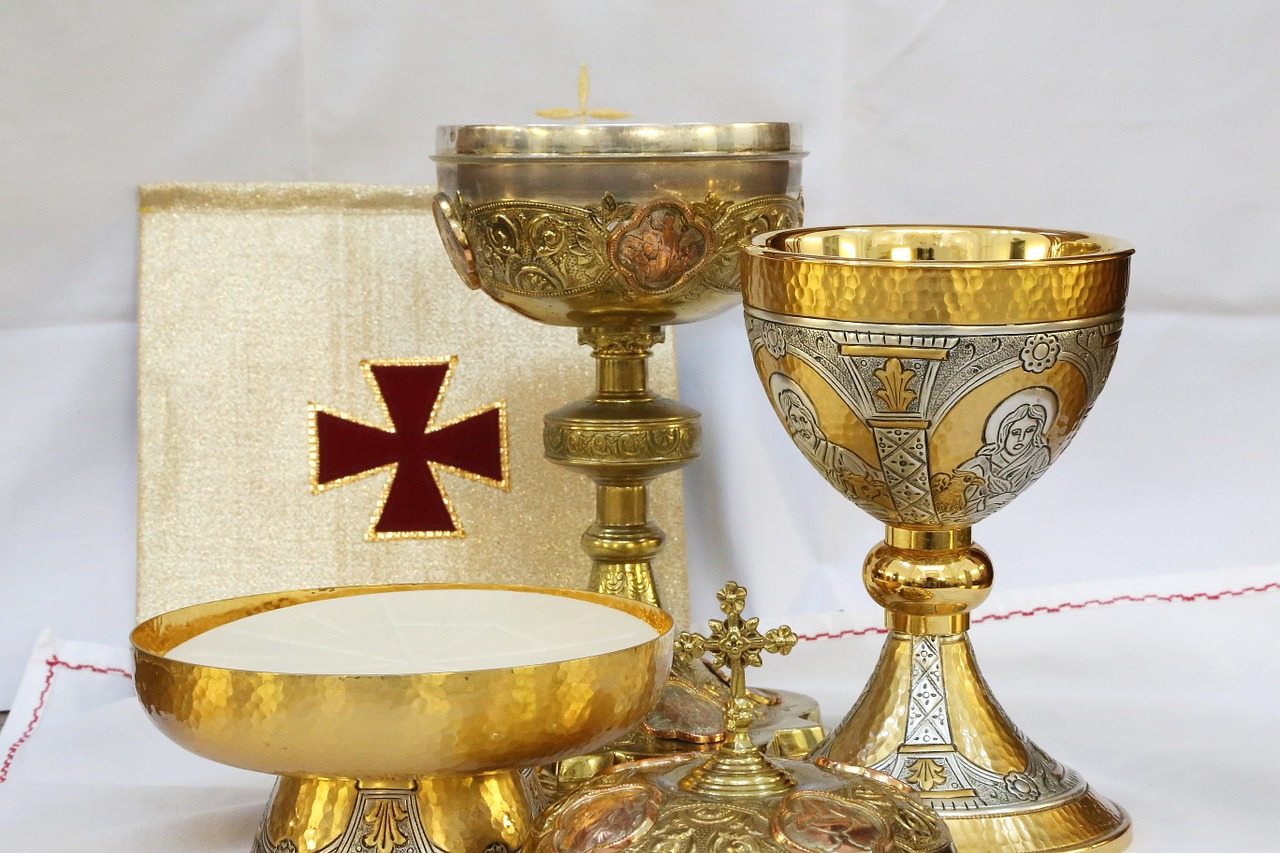 Happy Easter (yes, it's still Easter), and welcome to our latest weekly roundup of original and curated Catholic content for converts and the curious!  Here's a sampling of what we've been up to over the past few days at The Coming Home Network:
*****
This week's guest on the Journey Home was Fr. Timothy Reid, who was raised Methodist, and went through an anti-Catholic phase shortly before becoming convinced of the truth of the Catholic faith.
We published the written conversion testimony of Gary Laxson, who married a Catholic, but took more than two decades to come into the Church himself.
And this week's #ThrowbackThursday offering comes from the first season of The Journey Home, and Marcus' conversation with Kristine Franklin, an evangelical missionary who followed Christ's call into the Catholic Church.
*****
Meanwhile, around the web…
ECUMENICAL/INTERFAITH NEWS
Kevin Jones explained why Russia's ban on Jehovah's Witnesses should concern Catholics.
And Pope Francis has said that one of the goals of his apostolic visit to Egypt is to strengthen relations with Oriental Christian Churches.
CONVERTS AND CONVERSION
At CatholicMom.com, Celeste Behe shared a prayer for the conversion of a child.
Journey Home alumnus Eric Neubaeuer had some advice for new converts from his perspective as a convert who's been in the Church for a few years now.
The National Catholic Register interviewed Leah Libresco Sargent, author of Arriving at Amen, about her journey from atheism to Catholicism.
And the Providence Journal highlighted a Buddhist man's journey toward being received into the Church this Easter.
APOLOGETICS PICKS OF THE WEEK
Msgr Charles Pope explained why the body of the resurrected Jesus still bore the wounds of the cross, as well as why he didn't stay with his disciples continually until the Ascension.
Catholic Answers explored why the Gospels offer differing accounts of the resurrection.
Dr. Edward Sri looked at how to respond to your relativistic friend when they try to quote Jesus' words about judging others in an effort to neutralize Christianity's moral claims.
And Dave Armstrong argued that in the context of Christianity, tradition isn't a dirty word; it's a gift.
SOME IDEAS FOR PLUGGING IN TO CATHOLIC COMMUNITY
Lorelei Savaryn blogged about what happened when she and her husband– both converts– tried to start up a small group at their parish.
AND SOME EASTER INSPIRATION…
At Catholic Exchange, Fr. John Bartunek explains why peacocks are a traditional symbol of the resurrection.
*****
A new Catholic who's struggling to find community in her parish, a woman trying to explain her journey to her anti-Catholic family, and a family of seven that were all received into full communion with the Catholic Church at Easter. These are just a few examples of the people we are working with this month at The Coming Home Network International. Please help us continue to support those on the journey by visiting chnetwork.org/donate today!
*****
"We never give more honour to Jesus than when we honour his Mother, and we honour her simply and solely to honour him all the more perfectly. We go to her only as a way leading to the goal we seek – Jesus, her Son."
St. Louis de Montfort
Feast Day: April 28