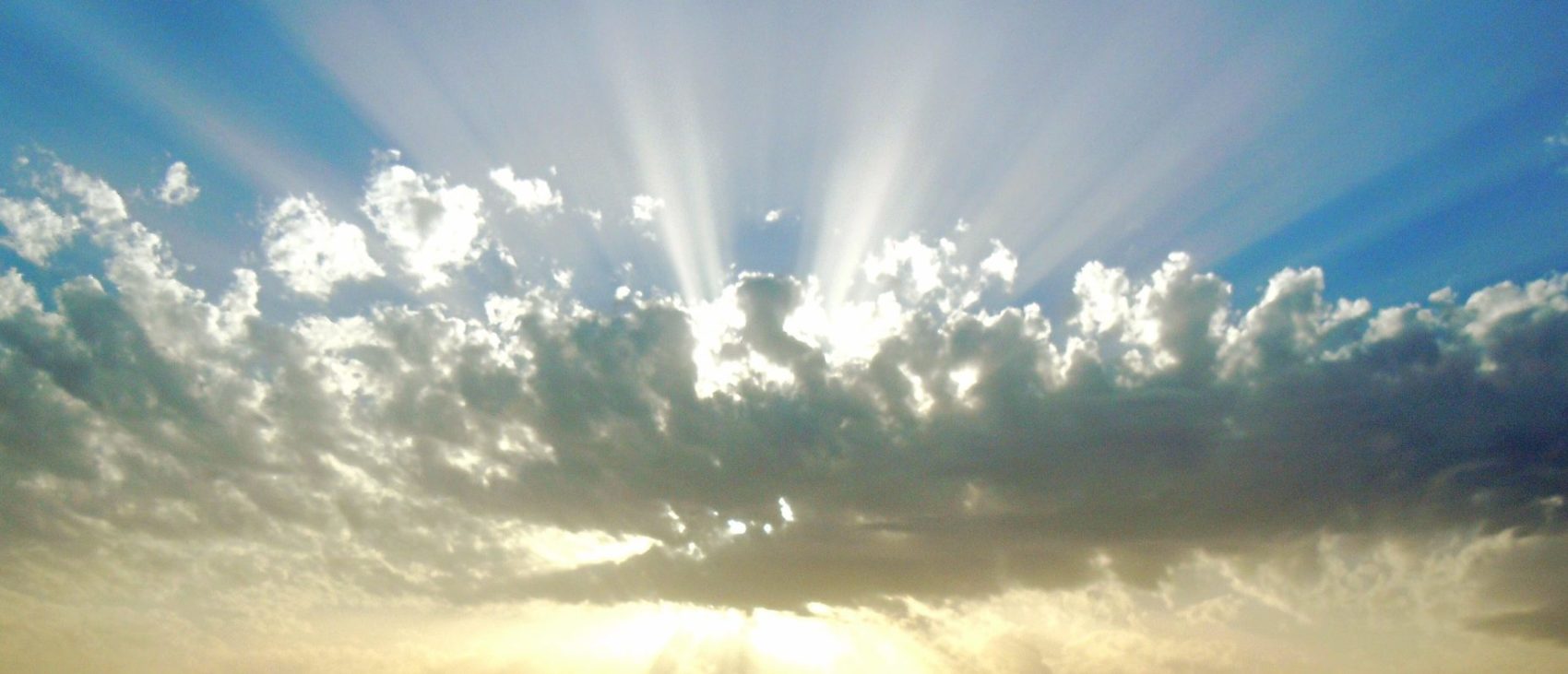 I was born to a family with deep roots in the Methodist church.  My great, great grandfather, John Wesley DeVilbiss, is historically remembered as the first to preach a Protestant sermon in San Antonio, Texas where I grew up.  He was also one of the Founding Fathers of Travis Park Methodist Church in San Antonio, and apparently was instrumental starting other churches along his travels.  There is a stained glass picture of him in one of the church windows at Travis Park Methodist Church in downtown San Antonio.  I feel proud and very close to my connection with a man that spent his life spreading Christianity.
As a little boy I didn't miss many Sundays at church, but it was mainly because I knew I didn't have much of a choice in the matter.  Later, my reasons for attending church changed.  I wanted to attend church because there were cute girls in the MYF (Methodist Youth Fellowship).  We usually got to hold hands with the girls in a circle at the closing prayer. I can't say I caught onto much of the spirituality, but I became familiar with a lot of the basics of being a church person.  I remember a retreat in Colorado with other high school friends.  We were having an evening devotional on a hill where I asked God to help me catch onto this spirituality thing; but if He answered at that time, I didn't pick it up.
I went to church in college a few times, and once or twice when I got drafted into the Army.  Just before I left to basic training I met my soul mate who was Catholic.  The best decision I ever made was to marry her nine months before my two year obligation was over.  I went to Mass with her occasionally, but it was very uncomfortable for me.  I thought they were too religious or ritualistic for me, and I couldn't imagine ever becoming Catholic.  I had been exposed to many anti-Catholic ideas as I was growing up, and I thought the Catholic jokes I heard were funny because I thought they really believed in bingo and being the only denomination in heaven.  As kids we joked about the bells in church, and the plastic Jesus on the dash of a car. I prayed that my wife would become Methodist, but I finally gave up figuring she was praying for me to be Catholic.  I was pretty sure that wasn't going to work.
For 25 years we had a near perfect marriage, but every time I agreed to go to church with her I always came out thinking this is the last time.  I wondered why God would give me the perfect wife, yet I was always so uncomfortable at Mass.  She never nagged me about going to church; she simply would not miss a Sunday. When our two boys were old enough they went with her, attended CCD, and become fully initiated.
While questioning why God would do this I began to question why there were so many different religions, so many different Christian denominations, and which one actually knew the correct way God wanted to be worshiped. Also, I wondered why it was necessary to go to church when I can pray anytime and anywhere. Then I decided I didn't even know for sure there was a God.  I'd grown up among people who told me about God, but I needed to prove it to myself.  I needed some sort of tangible evidence.  I also wondered why one religion would be better than another. I would forget about the other religions and focus on Christianity since that was what I was most familiar with.  Later I would discover why Christianity is the best.
The most tangible reasoning I could find came when I spotted a "Hippie" van with a painted peace sign along with the words "God is love."  My first thought was that they were rationalizing something with those words.  Yet, I reasoned that maybe they were evangelizing, and even if they weren't, those words were probably from the Bible.  I later I discovered those words were from 1 John 4:8.
I decided to try and understand if those three words could have any profound meaning by themselves.  My logical mind suddenly thought of algebra.  In algebra if A is B, then it is also true that B is A.  If you know the value of "A" then you also know the value of "B."  I reasoned that I knew something about love, so maybe I do know something about God as well.  From there I started to substitute the word love for the word God and the word God for the word love in different verses and sayings.  It seemed to make sense to me.  I figured most people in the world know about love no matter what language they spoke, and even people that call themselves atheists.  It also made sense that there is one God, and that God is everywhere.  I decided that when I think about love, I think about God.  If I share love, I share God.  And, if I feel love, I feel God.  Wow!  God's infinite intelligence and powers must be carried in the energy created by the love that we feel and the love we share.  To me, that's the most tangible evidence that there is a God, and He can be really close if I only turn my thoughts and actions to love.  I no longer needed to wonder where God is.  He is everywhere, and so is love.  The only way I know there is love is when I feel it, and to think I am also feeling God's presence makes it phenomenal. You just have to understand the many kinds of love, and you know why God is truly everywhere instead of far off somewhere in the sky.  Love is not just an emotion.  Love is also a verb and requires action.  Love is a simple smile, holding a door open for someone, any small act of kindness, tithing, being thankful, forgiveness, helping others in any way, all the way to the extreme example of unconditional love Jesus displayed in Luke 23:34 "forgive them for they know not what they do."  I'm thinking He might as well have said, "it's okay, no matter what you do to me I love you anyway."  That is one tough act to follow — amazing.  This line of reasoning made sense to me.  I was very excited.
I wanted to belong to a church I could call my own, but I had a problem with all the different denominations having disagreements among themselves.  It just didn't seem Christian to have any animosity towards anyone, and much less toward another Christian.  The Catholics and Protestants fought wars in Europe; this was explained as being political, but if they professed to be Christian, they weren't remembering the Golden Rule.  The Methodists and Baptists disagree about the method of baptism while the Church of Christ doesn't want musical instruments in church and some denominations don't believe in going to the movies.  At the time, I didn't even know there were evangelists in the United States that were actually anti-Catholic.  Being anti-Catholic or even anti-Protestant doesn't sound very Christian to me.  I'm thinking Christians shouldn't be "anti" any of God's children.  I felt like I would have to start my own church (as if I would or even could).  
I had long been interested in self-help books and positive thinking books and utilized them to help me make improvements in my life.  Through reading these books I also discovered advantages and benefits a person could get from attending church.  I began to see similarities between these books and the Bible.  At the time, I was having some problems with work issues and stress.  If trouble and hard times is God's way to get someone's attention, He certainly got my attention.  
I decided I needed more prayer power and one way to get it was to attend church regularly, because the self-help books gave me the idea that synergism might be one of the reasons we attend church ("where two or three are gathered together, there I am also" — Jesus is always with us, but two or three together must create synergism).  I thought prayer power and God's presence must be amplified in a church environment. I didn't want to attend alone, and since I was never going to change my wife's allegiance to the Catholic Church, I knew I was going to have to "bite the bullet" and check out these strange people I felt so uncomfortable around.  Besides, I reasoned that since God is love, I would be able to feel God's presence more strongly sitting in church next to my wife whom I love more every day.
Eventually I got enough nerve to join the RCIA.  The very first meeting was encouraging since it was interactive, and they seemed to like my comments.  I was expecting a lot of regimentation on Catholic "do's and don'ts," when to kneel, when to bow, when to bless yourself, when to genuflect and etc.  I halfway expected that there would be a nun walking around with a ruler in her hand ready to correct anyone when they said or did anything that wasn't Catholic.  It became evident that I would not have to start my own church, because the Catholic Church made sense and the people didn't seem strange anymore because they were seriously intent on being Christian in the best way.  
I enjoyed learning some Church history, learning about the sacraments, and understanding the celebration of Mass.  I really came to understand how sacred marriage is.  The deacon in our church had a visual aid for his talk on marriage.  He had a bottle containing water and oil.  When he shook the bottle, the oil and water mixed together as one — a very powerful image.  A sacramental marriage has the Holy Spirit to keep the oil and water together as one.  My favorite definition for sacrament is "sacred moment."  I have many of those moments watching others receive sacraments, and I know that feeling is the feeling of the Holy Spirit.
I was received into full communion with the Catholic Church at the 1996 Easter Vigil.  Making sense out of my misunderstandings was so enjoyable, I remained in the RCIA process for almost fourteen years as part of the RCIA team (although I felt more like a remedial case). I discovered how much I like thinking about, talking about, and learning more about God.  Our church offered RCIA 52 weeks a year so that inquirers could begin at any time.  As part of the RCIA team, I especially looked forward to the Easter Vigil service.  People often avoid that liturgy because it is long.  But, it is very moving to me. When I see the glow on the faces of the adults who are being baptized I know something very spiritual is happening.  Now I enjoy infant baptisms more because I know it's not just a ritual ceremony.  Christ has surely saturated that baby with His grace.  After spending so much time in RCIA, I should be an expert in Catholicism.  Yet, I'm learning new things all the time, and my conversion will be an ongoing process for life.  
Along the way I learned that the commandment to "love God and love your neighbor as yourself" actually covers all of the Ten Commandments. St. Paul explained that in Romans 13:8-10.  This was exciting to me and made understanding easier.  A person can refrain from killing another; but trying to love that person you want to kill will eventually take away the animosity you have for that person and others.  It is definitely not good to hold on to hatred, envy, jealously, selfishness, and cynicism.  Loving others can get rid of those tendencies.  This was a great revelation to me.  Simplifying the Ten Commandments was a big part of that, yet I came upon John 1334 — simply the new commandment to "love one another as I have loved you."  This condensed the Ten Commandments even more for me.  I felt like Jesus was telling His disciples, "if you don't understand all my teaching and the examples I've given you, simply 'love one another as I have loved you.'"  By loving others, we are loving God, and honoring God's commandments.  We are sharing God, and the Kingdom of God is welling inside of us as we love others.  Loving others is the way we love God — the Kingdom of God is in us all — it just needs love to bring it to the surface.
Galatians 6:7 says "we reap what we sow," Luke 6:38 says "give and it shall be given unto you," therefore we become more godly by loving others.  This was also the idea that proved to me that Christianity is the best religion, because it makes so much sense.  If everyone in the world would try to love one another, we could disagree about many things and still be in harmony with God, family and friends.  Who could argue that the world would not be a better place if we all had tolerance, and we all tried to love others no matter what disagreements divide us?  I feel like this is why Christianity has attracted billions of people for 2000 years.
I regret that it took me such a long time to catch on to these ideas, because I missed out on many years receiving the advantages and benefits of purposely practicing Christianity.  Yet, I might not have as deep an understanding and love of God had I married a Methodist girl.  I might have been sitting in church without ever questioning the sense of it all.  The Catholic Church is where I belong.  God must really love me to guide me to this point.
Now I recognize the many blessings in my life.  I wasn't a total loss as a person before, but I was at best a "closet Christian."  Jesus has made me many times better.  I am now a happy practicing Catholic!