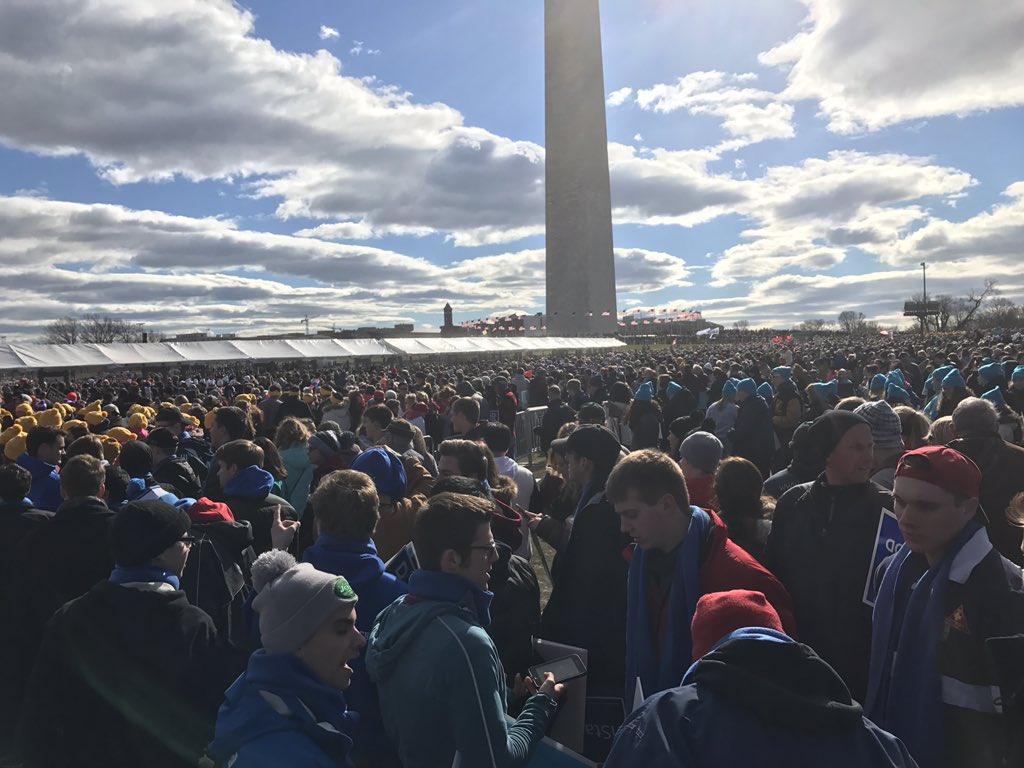 Welcome to our latest weekly roundup of original and curated Catholic content for converts and the curious!  Here's a sampling of what we've been up to over the past few days at The Coming Home Network:
*****
Scott Scholten, Seth Paine, and Matt Swaim from The Coming Home Network were at this year's March for Life.  Matt penned a blog post about their experience there.
Only a few days left in our 15 Day devotion to the Holy Name of Jesus for Christian Unity- if you want to join in to help us close it out, visit chnetwork.org/unity.
In our latest written conversion story, Leticia Ochoa Adams shared her powerful testimony about childhood sexual abuse, running from God, and stumbling in and out of jail and addiction before finding peace and freedom in Jesus through His Catholic Church.
Since the March for Life happened this week, our #ThrowbackThursday offering was a 2008 Journey Home interview with Amy Young, whose healing from abortion was a major part of her path to Catholicism.
And we made available Joseph Pearce's 2006 lecture for our Deep in History conference about recusant Catholics living under persecution during the English Reformation.  Joseph specifically looked at the evidence pointing to the fact that William Shakespeare came from a family of such recusants.
*****
Meanwhile, around the web:
The Archdiocese of Miami noted the passing of Fr. Noel Bennett– a priest credited with helping to bring scores of fallen away Catholics back to the practice of their faith.
Catholic News Agency profiled the woman credited with reviving Catholic art after the Reformation.
Stephen Beale wrote about what science can teach us about the idea of having faith in something you can't see.
And Steven Greydanus reminded us what we pray for when we pray for Christian unity.
*****
Time is running out to register for the next Coming Home Network retreat taking place Feb 27-March 2 in Malibu, California.  This will be a fantastic way to recharge your spiritual batteries while getting to know some of our members who are converts or on the journey.  For more information, visit chnetwork.org/retreats.
*****
"How can we live in harmony? First we need to know we are all madly in love with the same God."
St. Thomas Aquinas
Feast Day: January 28