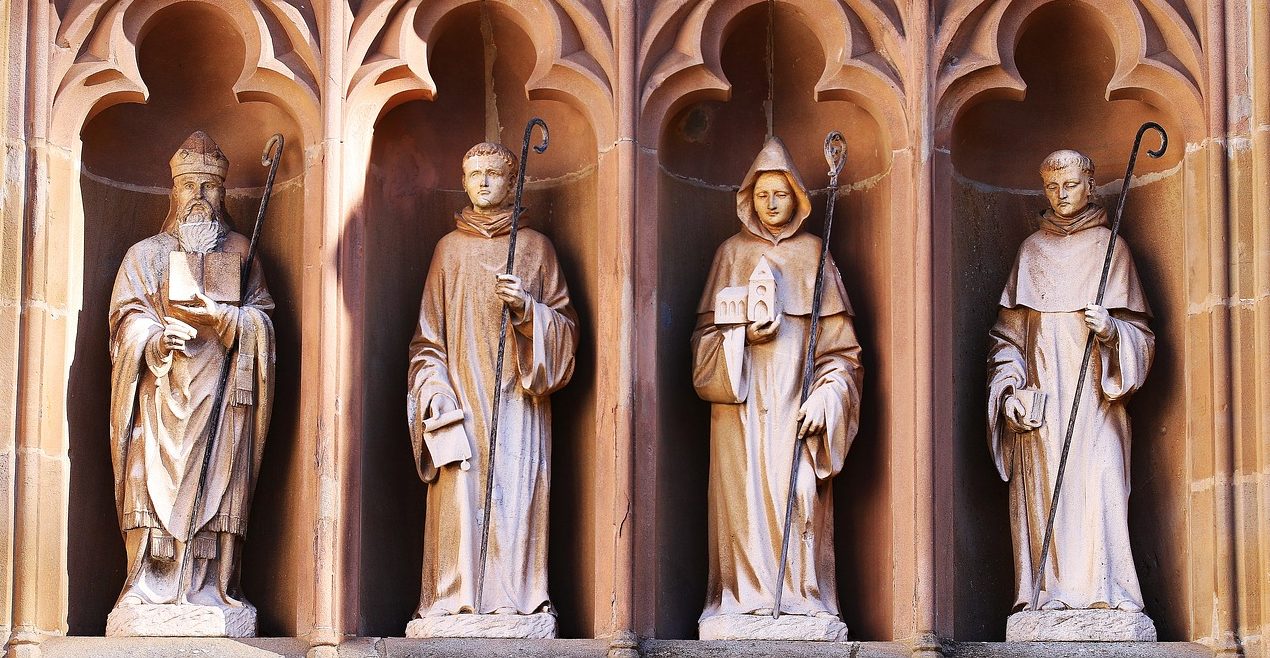 Welcome to our latest weekly roundup of original and curated Catholic content for converts and the curious!  Here's a sampling of what we've been up to over the past few days at The Coming Home Network:
*****
We're a few days into our 15 day devotion to the Holy Name of Jesus for Christian Unity, but you're still invited to join.  If you want to receive daily reminders in your inbox, you can do so at chnetwork.org/unity.
Spots are filling up for our February CHNetwork retreat in Malibu, CA!  Converts and those on the journey can register at chnetwork.org/retreats.
With the passing of long-time CHNetwork family member Deacon Alex Jones on Saturday, this week's #ThrowbackThursday feature was his first ever appearance on The Journey Home in July of 2001.
We also made available online Marcus Grodi's 2006 Deep in History lecture about the life and personality of King Henry VIII.
And Kathy Schiffer reviewed the Coming Home Network's latest book, "The Bible Alone," for the National Catholic Register.
*****
Meanwhile, around the web:
Catholic News Agency shared the story of Fr. Claude Paradis, and his incredible path from homelessness and drug addiction to the Catholic priesthood.
Ordinariate Bishop Steven Lopes issued a pastoral letter on Amoris Laetitia.
The Church of England is expected to apologize for the "lasting damage" of Reformation-era violence.
Few people realize that Buffalo Bill Cody was a deathbed convert to Catholicism.  And, as Daniel Esparza pointed out this week, few realize he once met Pope Leo XIII in Rome.
Jennifer Fitz wrote about an issue that both Catholic and Protestant parents face: how to get your young athlete to church on Sunday.
And David Mills suggested five rules of thumb for the new Catholic.
*****
There's always something exciting going on at The Coming Home Network!  Be sure to stay up to date at chnetwork.org, and while you're at it, stop by and introduce yourself in our Community Forum.
*****
"The devil is afraid of us when we pray and make sacrifices. He is also afraid when we are humble and good. He is especially afraid when we love Jesus very much. He runs away when we make the Sign of the Cross."
St. Anthony of the Desert
Feast Day: January 17