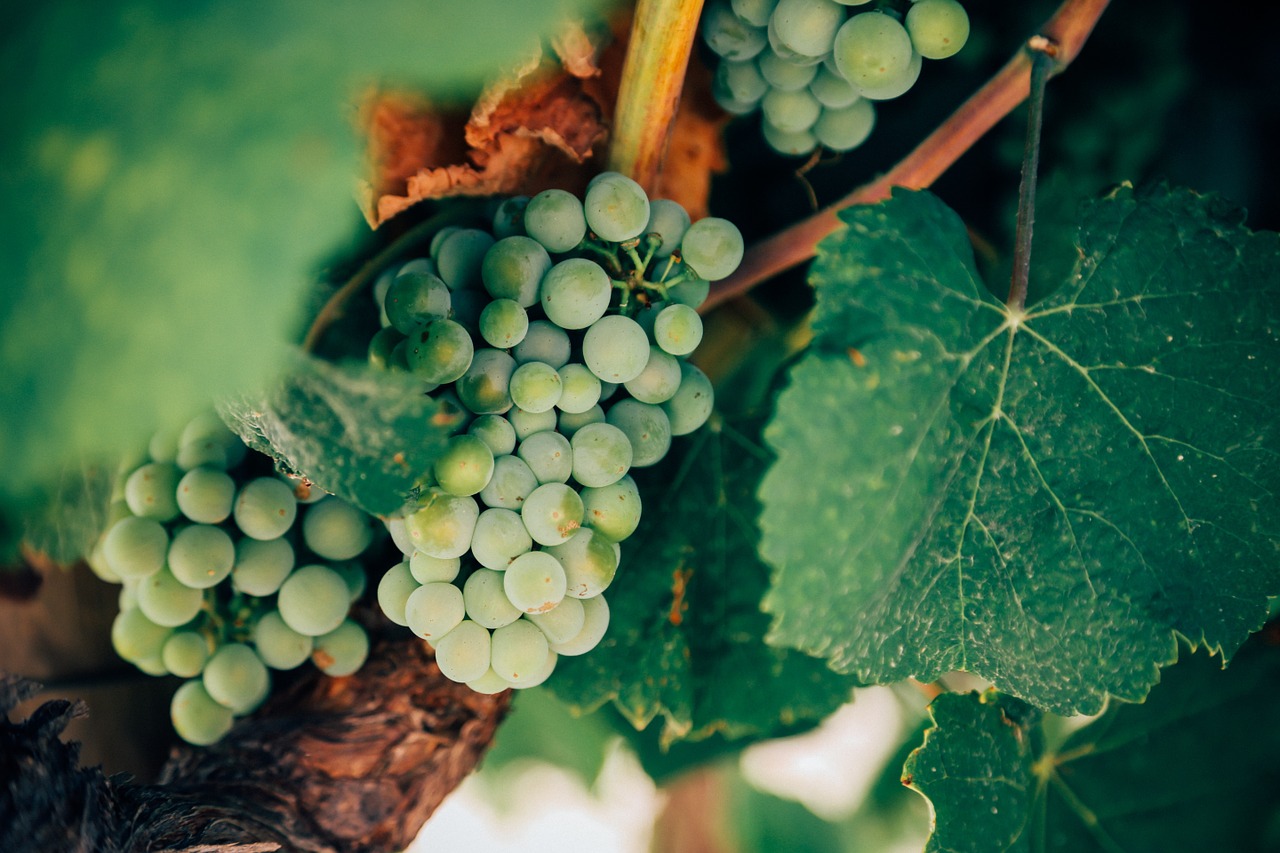 It was five minutes to ten on a Sunday morning. Our two daughters separated my husband and I in the seat; Sarah, age six, and Abby, age two. Our "church family" was just beginning to finally quiet down after a loud and friendly time of warm fellowship when the worship music finally began. John and I glanced at each other as married couples sometimes do, and our eyes locked, communicating an abrupt convergence of thought. My husband whispered to me, "We don't belong here anymore."
"I know," I replied in a whisper of my own.
"What are we going to do?"
"I don't know."
"Why don't you take Abby out that door and I'll take Sarah out the other door and we'll meet out front."
"OK" was all I could manage, so as inconspicuously as possible, I slid out of the row in one direction and made for the basement exit while John headed for the side door.
 Across the street to the Catholic Church
We had been discussing changing churches for a while and had even visited a few. We were considering the Episcopal Church, but John's feeling was that if we were moving in "that" direction, why not go "all the way"? I was not yet convinced of the validity of the Catholic Church's claims. John never cared a jot, nor even understood its claims of teaching infallibility. It wasn't even a consideration for him (I must say that it did become so later on in the living out of those claims)! At the time, however, and still today, he will declare the same basis for leading us across Village Street and into the ancient Church of Rome. He converted to Catholicism because he wanted to kneel. His grandmother, Isabel, had arthritic knees and would kneel despite her pain. She was Church of England. John out of deference to his grandmother's painful, stiff knees, simply liked the way Catholics are forever kneeling and how it sometimes hurts.
So, we met in front of Medway Evangelical Village Church, held the hands of our two young children, and crossed Village Street just in time for the 10:00 a.m. Mass at St. Joseph Catholic Parish. I closed my eyes, lowered my head, and prayed a prayer as we walked across the street: "Lord, I'll do this thing, but only if what the Catholic Church claims is actually true, otherwise, I just can't. And, P.S., You'll have to prove it to me." I knew that I simply couldn't join the Catholic Church if I didn't believe its claims of authority. I also knew that what the Church claimed required more faith than I actually had. Besides, I really liked the Protestant church we attended and I didn't want to leave it! The people at MWV church had been good to us and I was afraid to leave the ready-made support system we had there.
Never-the-less, within a month we were on the fast track to officially joining Mother Church. John was enrolled in the RCIA program for adult converts and I had once again received the Sacraments of Confession and Communion. Father McKenzie was more than a little pleased with our presence in the church, as there had been a steady flow of parishioners leaving and crossing the road in the other direction. We, it seems, were rather unique to him.
One by one, my doctrinal doubts came into focus and, one by one, I became convinced of the "Fullness of Truth" preserved in official Catholic teaching. As a child, the nuns would always say that phrase in reference to the Catholic Church and its unique place in Christendom, but I never had understood what they meant. Now, my heart was wide open and I wanted only the "Fullness of Truth." However, there was one very important doctrine left that I needed clarified in order for me to fully accept my destiny as a devout Catholic. All of the others made sense to me, but for almost seven years I had attended churches in which communion was proclaimed as a symbolic act only. The Evangelical churches claimed communion was only bread and Welch's grape juice, yet now, I was expected to believe that Jesus Himself, present under the guise of bread and wine, was to be my food. I was receiving the sacrament, yet I simply didn't know if it was mere bread or the Flesh of God — this is rather an important distinction! How is one to know for certain such a thing? We were attending Mass for perhaps two months when I began to wonder, question, and then even to worry about it. Before that time, I really hadn't given it much thought.
In the Bread of Life Discourse in John 6, Jesus Himself declares: "Truly, truly, I say to you, unless you eat the flesh of the Son of man and drink his blood, you have no life in you; he who eats my flesh and drinks my blood has eternal life, and I will raise him up at the last day. For my flesh is food indeed, and my blood is drink indeed. He who eats my flesh and drinks my blood abides in me, and I in him."
After Jesus declared this seeming absurdity, the Scripture declares that most of His followers immediately abandoned Him. They apparently thought He was a madman! They understood Him to mean a literal eating of His flesh and Jesus did not correct their thinking, so they walked away. He did not assure them that He only meant a symbolic eating. How easy that would have been! He allowed them to leave. He let them go. Only the Twelve remained and Christ turned to them with the question, "Do you also wish to go away?" Jesus was neither softening His teaching nor changing it in any way. I instinctively understood, when facing my own doubts, that the Eucharist is the dividing line, just as those early followers had realized. They said, "This is a hard saying; who can listen to it?"
I too, knew that if I could not accept it, then I could not remain Catholic no matter how many other doctrines I was coming to appreciate and love.
My mini-miracle
I began to dwell on my doubts more and more, especially at Mass. At the moment during Mass when the priest raises the Sacred Host above all and holds it suspended above the congregation for a second or two longer than is absolutely necessary — the moment which demonstrates the historical faith in the sacrament, I was plagued by doubts each time I attended Mass. How was I to know? I finally decided that I should be simple about my dilemma and just ask. So, that's what I did. "Lord are you really present or not?" I prayed. "I really have to know." As a young child, I simply accepted what I was taught about my Faith, but my new spiritual journey had changed all that. Now, I wanted to know. I needed to know.
Another Scripture verse came to mind, "You will seek me and find me; when you seek me with all your heart" (Jer 29:13). The Lord knows I did that. God is interested in the heart. It is the heart that has the power to love God and accept Him, as well as the power to hate Him, reject Him, or even simply disregard Him.
It was probably a week or so later when God answered my prayer. It was a bright, sunny autumn day and I was chosen to be a chaperone for Abby's fall field trip to The Big Apple, an orchard located only a few miles away in Mendon. As we waited in the bus for the nursery school children to board, my mind was mulling over the day's expectations. Abby settled down next to me and I put my arm around her. Soon we would be eating apple dumplings or maybe even a candied apple. My thoughts were set on the beauty of the day and the happy time for which I hoped.
As the bus driver started off, I was thinking autumn colors and of the apple pie I would bake for dinner. I glanced out the window to my left as we passed Medway Village Church, still daydreaming of fall delights. There was a small turn around in front of our former church, which was the home of Good Shepherd Nursery School. When the church had begun the nursery school ministry a few years earlier, I had designed the school's sign and John had carved it. Then we began to pass Saint Joe's on my right and I gazed in that direction.
We hadn't quite passed when a very odd thing happened to me. At that moment, my heart began to burn. The best way to describe it is by directing you to the image of the Sacred Heart: Jesus, His heart exposed and on fire, ringed with a crown of thorns atop. It wasn't a painful burn, but it was an intense sensation that was physically in my heart. It felt like Love made tangible, as if you could hold it in your hand. Although I have never felt it again, the memory of that feeling still resonates in my being. I mentioned earlier of a glance that married couples often share in a moment of understanding. During that experience, when I fixed my eyes on St. Joe's, I felt the burn and I knew, beyond doubt, that our hearts had joined and that Jesus was telling me of His Real Presence in the tabernacle. He said to my heart, it is because "I am here."
I have never doubted the truth of His Real Presence since. It is indeed the source and summit of my faith just as the Church teaches. It is the single reason that I will never leave the safety of the Ark again. How could I? To quote Peter (John 6:67-68), when Jesus asked him, "Do you also wish to go away?": "Lord, to whom shall we go? You have the words of eternal life." Only the Twelve remained, all others had left Jesus over the "hard" saying regarding eating His Flesh and drinking His Blood.
Now when I genuflect, upon entering the pew for the celebration of Mass, I have one consistent prayer on my lips and in my heart: "Thank you Lord for allowing me be Catholic and please, never let me leave home again."