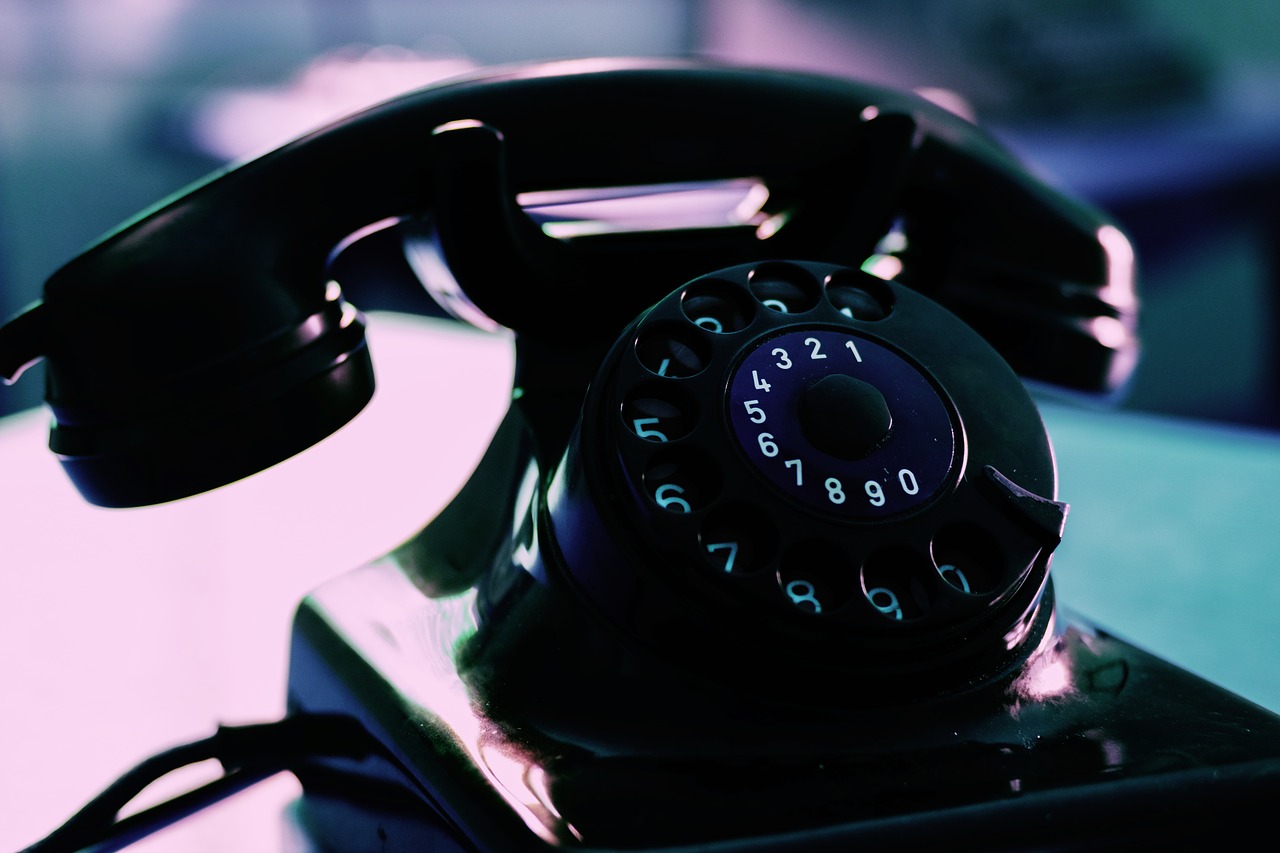 I grew up as a nominally practicing Christian in the Methodist tradition. My family would go to church for short periods, then not attend again for a while. I had no consistent faith formation growing up. Nevertheless, I considered myself a Christian for most of my life. As I entered high school, I began to become more active in my faith. I started attending church on a regular basis and participating in the Fellowship of Christian Athletes (FCA) at my high school. I also started participating in a student-led Bible study. Later, I became chaplain of my Navy Junior Reserve Officers Training Corps (NJROTC) and involved in the leadership of the FCA.
At this time I had no exposure to Catholicism other than what I had picked up from the movies. However, this was to change when I went on a trip with the Naval Sea Cadet Corps to Jacksonville, Florida. While lodged there, I ran across a channel that I had never seen before, called EWTN, where I saw a nun talking about the Rosary. This was followed by a video recording of a Mass. I had never heard of the Mass or the Rosary, but was so captivated by them that, for the remainder of the trip, every spare moment I had was spent in my room, watching EWTN. That nun was Mother Angelica. I loved listening to her and learning about the Faith. I wanted to get rosary beads of my own. The Mass was so beautiful that I desperately wanted to attend one live. When I returned home I found that we did not have that channel, and over time I moved on with life as before, but I always remembered seeing that Catholic station.
I have always been a history buff, and since a young age would read history books and watch history documentaries for enjoyment. However, beginning about my junior year of high school, my love of history and growing religious seriousness began to merge. I wanted to learn why there were so many different churches in the FCA and why we were divided, even over major issues. I began to study the early Church and the Church Fathers, discovering to my surprise that we possessed a large number of their writings. As I began to delve more into that area of history, I would consistently see references to subjects such as bishops, priests, and the Eucharist. As a Methodist, these concepts were totally foreign to me. We had communion on occasion, but it was just a symbol to us and possessed no particular value beyond that. In addition, we had ministers rather than priests. At this time, I began to recall watching those shows on EWTN and wanted to learn more about these differences. Continued reading in the Church Fathers brought me to the conclusion that I ought to be Catholic.
I remember going online and secretly ordering rosary beads from a monastery in Conyers, GA. I watched the mail like a hawk, because I didn't know what my parents would think about my interest in Catholicism. When my rosary arrived, I excitedly hid it in a box under my bed. I tried to pray it occasionally, but didn't really know how. I looked it up online, but was still unsure if I was doing it right. As time went on, I gradually learned more about Catholicism. I even ran across the website for the Association of the Miraculous Medal and acquired a Miraculous Medal for myself. After reading the stories associated with it, I wore it every day afterwards. Between the Rosary and the Miraculous Medal, I began to develop a relationship with Mary. Of course, I knew who Mary was, but never before had I been exposed to the idea of praying with the saints and invoking their intercession. As these aspects of my faith continued to develop, I began to realize that I was becoming alienated from my fellow Methodists. I thought nothing bad about them, and in fact greatly appreciated them, since they had taught me the faith. About that time, my long-time pastor retired, and my family again stopped going to church. I became the only person in my immediate family to regularly attend services. However, I wasn't quite ready to take the leap from the church of my childhood.
I left the following summer to a camp sponsored by the NJROTC. Before I left, my mom told me she would be doing spring cleaning in the house while I was gone. I didn't think anything of it, because I did not have anything in my room I wasn't supposed to have. However, shortly after my return home my mom came into the living room and declared, "I was surprised at what I found in your room." I couldn't think of what she may have found, so I asked what she found. She said, "Of all the things I expected to find in my teenage son's room, I did not expect to find a rosary." My face went red with shock, since I had no idea how she would react. I asked her, "What do you think about that." She said she was just happy she didn't find anything like pornography or drugs. She laughed, then asked if I was interested in being Catholic. I told her I was interested in learning more. To my great relief, she then told me that one of my dad's hunting buddies was Catholic, and I should go see their church. I nonchalantly told her I might, but in my head I was ecstatic and already planning on when to go.
I looked up the Mass times and arrived early the next Sunday. I went to Mass by myself, and was almost late due to traffic. I quickly slipped in and sat at the first seat by the door — which just so happened to be in the very front row. While I had seen several Masses on TV, this was the first I had actually attended. I had no idea what to do, and of course I was in the front row, which made that fact glaringly obvious. I didn't know when to sit, stand, or kneel. Some older woman behind me patted my shoulder and asked me if it was my first time. I told her it was, and she assured me that I would quickly get used to it. What was most memorable to me was when the priest went through the congregation with the holy water and, being in the front row, I got a good faceful of holy water. Needless to say, I was shocked and left standing with a soaked face, wondering if I was supposed to wipe it off or just let it run down my face. So that was my first Mass, my initiation into real world Catholicism, since I had essentially read my way into the Church.
I was still determined to become Catholic. 
I started attending regular Masses from that point on. Eventually, I met with my dad's Catholic hunting buddy. He helped me get enrolled in RCIA and became my sponsor. I recall that in my first week of RCIA, the class teacher mentioned that we might want to pick up a copy of the Catechism of the Catholic Church to reference. The next week, I returned to class and told her I loved it. She asked what I meant and I told her I had read the Catechism. Shocked, she asked, "You read the whole thing?!" I replied "Of course I did, weren't we supposed to?"
RCIA progressed wonderfully, and I entered the Church on Easter Sunday 2006, taking the saint name Maurice, a patron saint of soldiers, due to my future plans to join the Army. I became an active apologist online, where I participated in and hosted chat rooms about the faith with other Christians. I was usually the only Catholic in the room, so I had to become well versed in the reasons for the faith to keep up. I even began to discern a vocation to the priesthood or religious life.
However, I soon entered a traumatic period in my spiritual journey. Early in my college education, I became physically disqualified from Army service due to an ankle injury. As a result, I lost my scholarship funding and had to change schools. I had always planned to go into the military and now was unsure where life would take me. This event also upset my spiritual life, due to worry about my earthly future.
I soon became completely inactive in my faith and began to adopt a Deistic point of view. But I still participated in the online chat rooms. Ironically, while I called myself a Deist I continued to defend the Catholic Church against attacks by Protestants and atheists.
The biggest factor in my return to active faith was my future wife. Her family was openly passionate about the Christian faith and very active in their Baptist church. My wife lovingly but consistently steered me back towards the Christian faith. Eventually, I began to feel a reawakening of spiritual aspirations and knew it was time to return to the Church and actually practice the faith I had so ardently defended. I explained to her that I couldn't ever see myself as a Baptist, but only as Catholic again. She supported me, accepting that at least I was going to be attending some church, and I soon returned to the sacraments. With time, I became actively involved in my parish, becoming a catechist and volunteering with the teen program. I also ended up working at my parish as the nighttime maintenance custodian as I worked my way through college. I spend many a night in the church by myself, having long conversations with God.
I returned to college and the pursuit of my history degree, while reading Catholic works such as Divine Mercy in My Soul: The Diary of Saint Maria Faustina Kowalska and The Imitation of Christ by Thomas à Kempis between classes.
Since this time, I have become even more active in my parish life, becoming an Extraordinary Minister of Holy Communion and a Knight of Columbus. My fiancée entered the Church herself in 2012, and we were married in the Church later that year. In 2016 we were fortunate enough to have our first child baptized in the Church. As converts, neither of us had had the opportunity to experience the sacraments early in life and were both overjoyed to be raising the first cradle Catholic in our entire extended family. I praise God for His calling me to full communion with the true Church of Christ and His patience throughout my spiritual infancy. I hope one day to be blessed with a vocation to the diaconate as I continue to participate actively in the life of the Church.