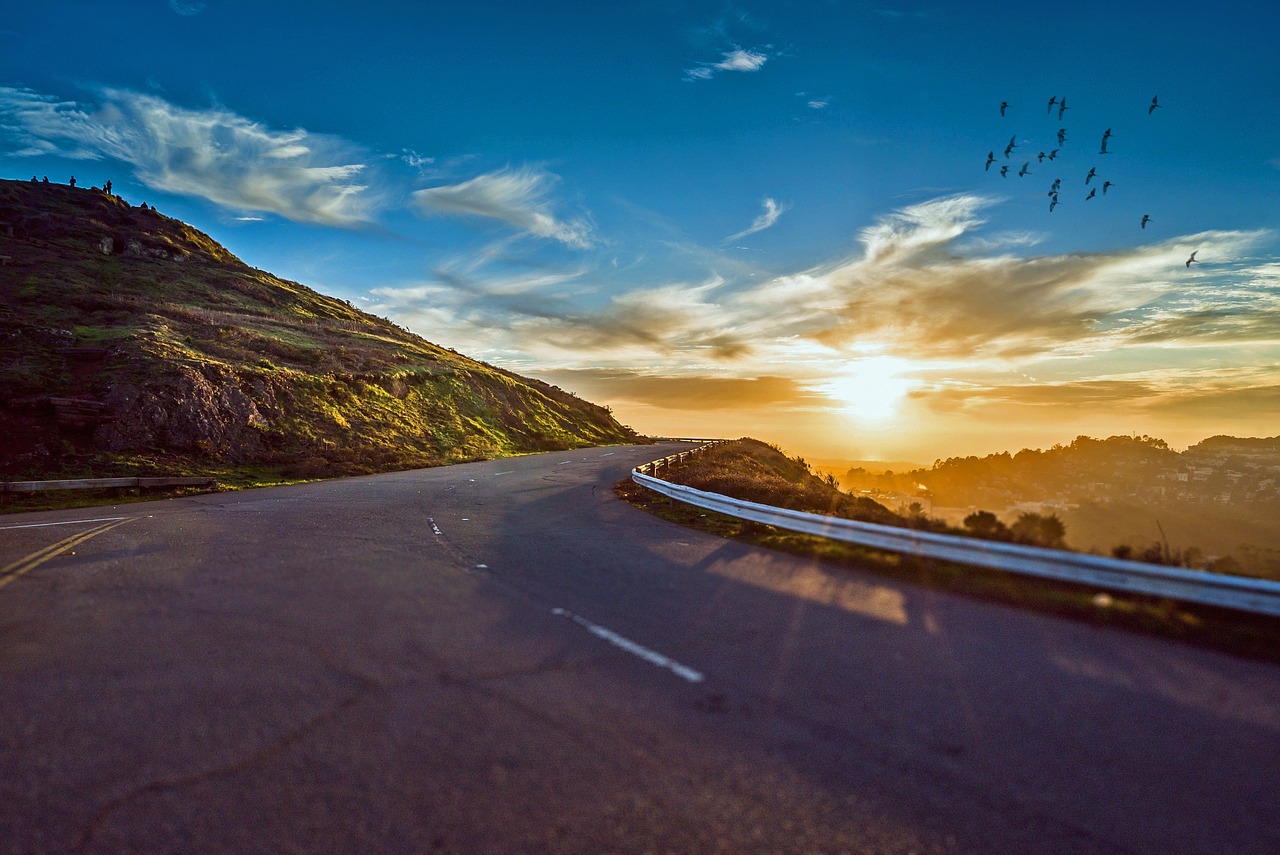 I will go in to the altar of God: to God who giveth joy to my youth. – Psalm 42(43):4 DRV
The Psalm verse above sums up my journey to the Catholic Faith. It was a rocky road, with some bumps and detours along the way. But I had a need, and that need has borne fruit. May my story have the grace to touch the lives of folk who are struggling with their own religious decision.
As a native of West Virginia, my story comes entirely from that perspective. I spent most of my first 20 years in that state, in a challenging home environment. My parents divorced when I was very young. I spent the majority of my boyhood with my mother. Unfortunately, she was not well equipped to handle that responsibility. Although raised Free Methodist, she was by then a backslidden Pentecostal minister. As time progressed, she drifted from her faith and into alcoholism and experimented with a lesbian relationship. Nevertheless, she retained the kernel of faith that she had been blessed with when she was young.
Mom was a Vietnam War veteran. She had met my father, also a Vietnam veteran, while serving at Camp Kue, on the island of Okinawa. They were married in 1968, and I came along about a year later. However, my parents did not have a happy marriage, and it ended violently when I was three years old. I can still recall that altercation, when my mother stabbed my father when he tried to strike her. From the time they separated, Mom's religious faith changed for the worse.
She still raised me to have some kind of faith; she made sure I knew the Bible, and she provided me biblically-themed toys, notably a plastic Noah's Ark playset, which would occupy me for hours at a time. In addition, I received some small amount of religious instruction. Relatives would take me to church; I remember going to the Free Methodist church in Hendricks, West Virginia. In other times, my step-grandmother would take me to the tiny Pentecostal church in Falling Waters, West Virginia. Once in a while, I also attended an ornate Catholic parish in downtown Baltimore, Maryland with my German Catholic cousins. We moved around a lot when I was young, staying with one relative or another as we could. Between kindergarten and when I turned 10, I must have attended seven or eight schools.
The faith I grew up in was a very conservative Holiness/Pentecostal tradition by identification. But as my mother hovered between bouts of drinking on Saturday and listening to Kathryn Kuhlman and old Chuck Wagon Gang recordings on Sunday, she veered into a bizarre religious world of her own, a development which offended me greatly. She mixed the remnants of her former faith with grotesque imagery from apocalyptic movies such as The Omen and The Exorcist.
Also, when I was seven years old, the local Baptist church in Parsons, West Virginia showed a film called The Burning Hell, which was produced in Mississippi around 1973 by Estus Perkle, a fundamentalist Baptist evangelist, which was making the rounds through conservative Protestant churches around the country. When my mother took me to see it, I came home scared to death. For many years after that, I struggled with eschatology issues. Mom's twisted opinions on those issues were no help, either. I recall hearing trains passing in the night and would lie awake in fear, ruminating the apocalyptic mythology with which she had indoctrinated me. This grotesqueness was a gigantic issue for many years.
For all the talk that many Protestants make about "being saved" by either grace alone or faith alone, and that "works" are considered something heretical in relation to salvation, it is remarkable to see that, in many of those same circles, conversion is motivated by fear of "not doing right." Instead of converting because of a real love of Christ, conversion was often based on the need of a "get out of hell free card."
Not all Protestants have such a bent; many would actually argue against it. On the other hand, there are folks like my mother, who have a shaky theological background, who use that approach to coerce others into "being saved." And once you were in their congregation, the experience becomes even weirder: In that environment, you are expected to follow a code of behavior that makes faith dull and restrictive in a way that neither the Bible nor the doctrine of any authentically Christian faith would approve. It is as if you are in a fishbowl. If you slip up, you risk being the object of a gossip session known as a "prayer chain." That can gag one's faith. You won't acknowledge being a Christian for fear of being labeled a hypocrite for having a bad day. There is no grace in that mentality, and to this day I struggle to talk about my faith with certain of my relatives.
Thankfully, when I reached the age of 15, something happened within me, bringing me interiorly to Christianity. A year later, I was baptized in a local Baptist church in Rowlesburg, West Virginia. The pastor of that church was an amazing man. He was originally from Georgia, and he and his wife became my mentors. A lot of the stuff that my mother had taught me, I found out was a misrepresentation of the real Christian Faith. This pastor helped to straighten out my misconceptions.
At around the same time, I also began to attend a Catholic Mass with two elderly Lebanese Maronite ladies. I would walk arm in arm with them up the hill to St. Philomena's Church at the north end of town. One of the ladies gave even me a rosary and a Catholic prayer book. For some time, until I officially made my decision for Christ, I would attend Mass with those ladies in the morning, then go to the Baptist church with my aunt in the evening. In the end, the Baptist pastor and his wife won out. I joined the Baptist congregation in January of 1986 and was baptized the following month.
I really threw myself into my new faith; I still believe that my conversion was authentic. For the first time in my life, what determined my faith was that I was experiencing the joy of fellowshipping in church instead of the fear of frying in hell. Adjustment had its challenges, though. One of my stiffest opponents was my mother, who often told me that I was not a "real Christian" because I wasn't of the same faith as she. She would even make up rumors about the Baptist pastor to discourage me from going there. Other relatives, too, skeptical about the authenticity of my conversion, gave me a hard time about my choice of religion.
In those days, I was still hanging onto the mindset that I somehow had to be perfect to be worthy of Christ, not realizing that He died for me and loved me despite my imperfections. It took many years to get past that issue. But eventually, I was given that grace. As a result, in 1989, after graduating from high school, I decided to pursue a call to the ministry which I felt that I had received at a church summer camp three years prior. I enrolled in the Baptist Bible Institute (BBI, now the Baptist College of Florida) in a tiny town named Graceville, in the Florida panhandle. After spending the summer working with my Dad on Jekyll Island in Georgia, I began classes at BBI in August of 1989.
While I was with my Dad over the summer, I began to explore some things about the Holiness/Pentecostal faith that my mother claimed to belong to. I discovered, thanks to some books that I read, that the denomination was misrepresented by her. I had received, as a graduation gift, the Dictionary of Pentecostal and Charismatic Movements, edited by Gary McGee and Stanley Burgess, two prominent Pentecostal scholars belonging to the Assemblies of God. Through that book, I began to understand my own faith better, and was drawn to the Foursquare denomination because I had been listening to Jack Hayford on television and was impacted by his teaching. A visit that summer to a small Pentecostal Holiness congregation in Brunswick, Georgia, where my father lived, introduced me to the Pentecostal experience, and on June 21, 1989, during a revival week there, I received what they called the baptism of the Holy Spirit.
I also received the experience of speaking in tongues. I felt like I was bubbling like a well when the evangelist and some elderly church ladies prayed over me. Then it just gushed out. Even today, I believe this experience was real, although over time I have refined my faith to understand what was going on when it happened.
In December of that same year, I officially left the Baptists and began looking for a Foursquare church. I finally found one an hour north of Graceville, in Midland City, Alabama. That is a whole story unto itself. Suffice to say that, I eventually also left the college in Graceville and transferred to Southeastern University in Lakeland, Florida, where I earned my bachelor's degree.
About two years before graduating from Southeastern in 1994, I became involved in a movement called Convergence, which at the time consisted of a group of Evangelicals who were moving toward a more sacramental/liturgical expression of faith. The pioneers in this movement included the late Dr. Robert Webber of Wheaton College in Illinois, who in the mid-1980s had authored a book entitled Evangelicals on the Canterbury Trail. This book reflected, in part, his own transition from fundamentalist Baptist to high church Anglican. Also involved in this movement was a group of former Campus Crusade for Christ ministers, led by Peter Gillquist. In time, that group entered the Antiochian Orthodox Church, and some of them became ordained clergy. I read Gillquist's book, Becoming Orthodox, with relish, and began to manifest a pull towards liturgical worship. In late 1994, in an attempt to retain my Pentecostal identity while embracing a more liturgical form of spirituality, my wife and I began attending an Episcopal parish in town which was heavily involved in the Charismatic way, in particular the "Laughing Revival," a fad which had arrived at the largest Pentecostal megachurch in central Florida, called Carpenter's Home Church.
In time, because of my reading, I found it increasingly difficult to reconcile the Pentecostal with the liturgical. The liturgical expression was more traditional, and I was attracted to it. As a result, I began to attend Holy Trinity parish, which belonged to a "continuing Anglican" denomination called the Traditional Anglican Communion, becoming a member there in June of 1996. Following my graduation from college, my life was rather quiet. At the end of 1997, after much prayer and discussion, my wife and I decided to attend a local Catholic parish, Resurrection. In 1999, we agreed that this was to be our religious home. We enrolled in the Rite of Christian Initiation of Adults (RCIA), which includes a series of classes and rites of preparation for entry into the Catholic Church, and became Catholic at the Easter Vigil in the year 2000.
But my journey was not as easy as I've made it sound so far. I had a number of issues to resolve along the way, and some of them took years of ruminating. I'll mention here some of the most difficult doctrines for me, why they were difficult, and how I eventually came to accept them.
One sticking point was the Immaculate Conception. This is a dogma (solemnly defined doctrine) that is misunderstood even by some Catholics. The other Marian doctrines were not so difficult for me. For instance, I had accepted Mary as the Mother of God as a Protestant. And after seeing the witness of the Fathers of the Church and even many Protestant Reformers said about them, Mary as Ever-Virgin and her Assumption into heaven were no problem — although, having spent some time as a Dispensationalist, for a while I misinterpreted the Assumption as a sort of prelude to the Rapture.
But I couldn't find my way through to the Immaculate Conception. Like many Protestants, it looked to me as if this dogma elevated Mary to equality with God. That couldn't be! It was only after many years, thanks in part to Dr. Mark Miravalle at Franciscan University of Steubenville, that I arrived at a correct understanding: that Mary received, in the womb, a glorification that all the saved will receive after we die. With that correction, I became more Marian in my devotion. Nowadays, Our Lady is an integral part of my personal faith.
Another point of the Catholic Faith that I struggled with over the years was the concept of designed theistic evolution, in contrast to Darwinian random selection. I had always been a biblical Creationist, rejecting evolution in all its forms, and when I read certain statements of prominent Catholic writers, they seemed to be denigrating a literal reading of Genesis 1–11. That led me to question whether I could ever be fully Catholic. But after a ten-year hiatus from the Catholic Church, during which we attended and were actively involved in an Anglican Continuing Church denomination, the Anglican Catholic Church, because that group was staunchly Creationist, I also began attending Franciscan University to complete my master's degree. There, I learned that there are many Catholics who hold to the Creationist view. There is even an apostolate, the Kolbe Center for the Study of Creation, which advocates the Creationist approach to Genesis. Thanks to good professors, such as Dr. John Bergsma at Franciscan University, Frs. Ripperger and Warkulwicz, and lay scholar Hugh Owen, I was able to find clarification that I could be both a faithful Catholic and a biblical Creationist. This realization was a liberating discovery! It played a major role in my return to the Catholic Church in 2017, shortly after returning to West Virginia from Florida.
A third hurdle was the question of differing attitudes between individual clergy and parishioners, on the one hand, and the Church's official teachings on the other. In particular, many Catholics shocked me in embracing gay "marriage," participating in non-Christian religious service (such as Buddhist or Muslim prayer). How could a Church that claimed to be the only vehicle of salvation be so indifferentist in its approach to other religions? Again, it took some time for me to sort this out. Thankfully, some faithful Catholic laymen provided clarification, using a solid Thomistic approach about the role of supernatural grace and other theological points. I now understand that it is one thing to respect people of other religions and appreciate some aspects of other faiths, but quite another to adopt their doctrines and practices as our own. Other religions do not include a full understanding of supernatural grace and other Magisterial teaching that Catholics have. I'm still sorting some parts of this out, but I have a much better understanding than I did earlier.
My journey has taken some detours, even pauses, to work through difficulties such as these. But with God's grace and the good mentoring He has sent my way, I have made good progress. Coming to terms with things from my past has not been an overnight process. They require both diligence and patience, as Scripture itself points out: "Do your best to present yourself to God as one approved" (2 Timothy 2:15).
At times, my continuing investigations have led me to ask: "Why am I doing this?" That still happens on occasion. But I am striving to a divine purpose, and I find myself ever more dependent on God's guidance.
So where am I today in my journey of faith? Barbara, my wife of 27 years, and I now live in Hagerstown, Maryland, which is about two hours east of where I was born. I completed a master's degree in catechetics and evangelization at Franciscan University in 2018. I'm a catechist to sixth graders at St. Joseph parish in Hagerstown, as well as serving as extraordinary minister of Holy Communion and a second degree Knight of Columbus. I am officially a member of the Personal Ordinariate of the Chair of St. Peter, which serves former Anglicans, and also work with the Priestly Society of St. Peter (FSSP), which provides the Extraordinary Form (the Church's officially approved Tridentine Latin Mass) of the liturgy to those who prefer it. I want to place myself at the service of the Church as a livelihood and vocation, and eventually, my goal is to teach at the university level. Currently, I am pursuing a graduate certification in Appalachian studies from Shepherd University, and upon completion of that, I anticipate continuing my doctoral studies at Catholic University of America. The Appalachian studies aspect of this is to allow me to exemplify how an Appalachian native can embrace the Catholic Faith.