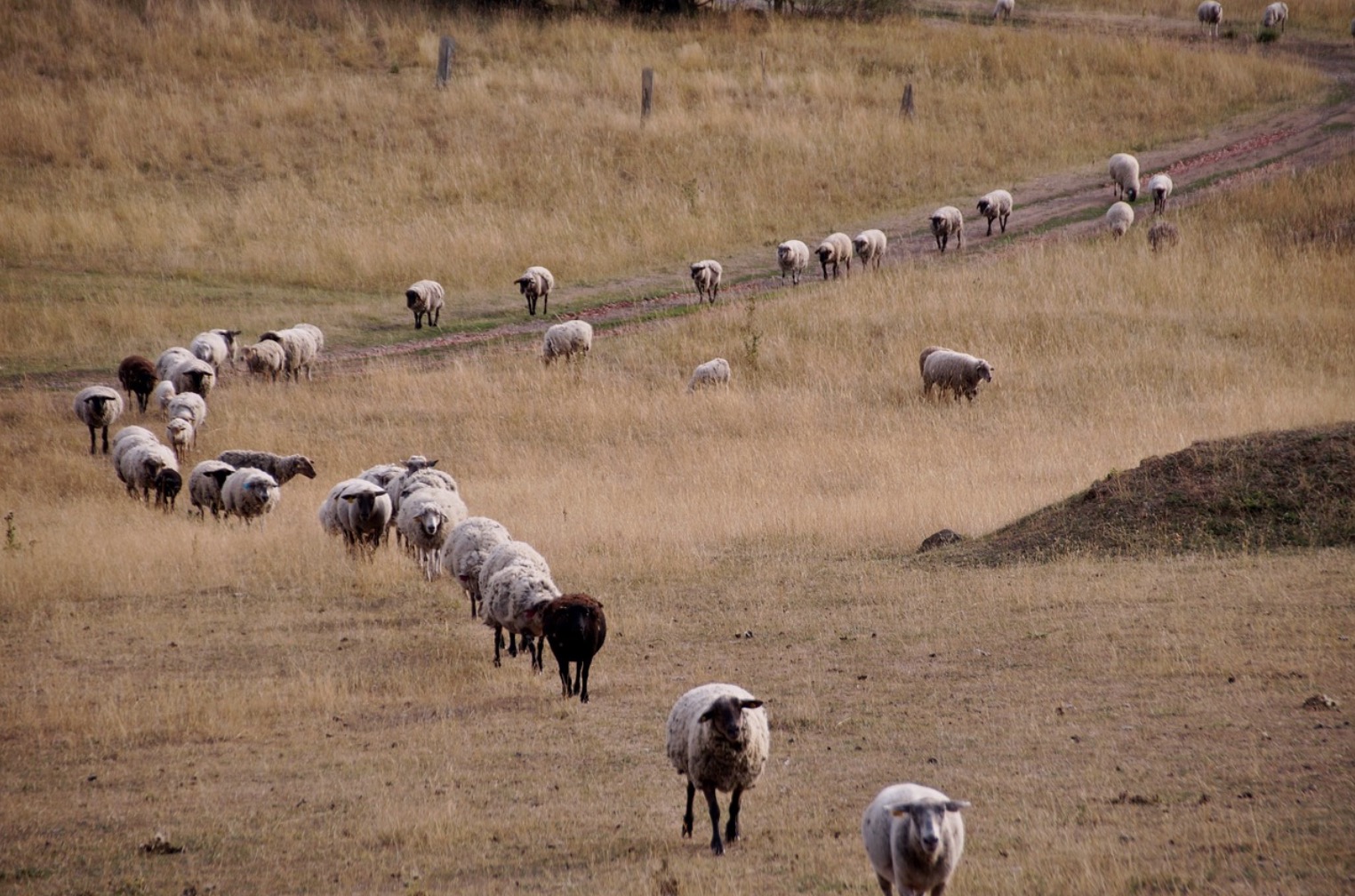 It was during the midst of an emotional crisis in March 1984 that I made the decision to receive Jesus Christ as my personal Savior. I was aware that I needed to grow in the things that pertained to Him and to familiarize myself with His Word. I did not fear a "sell-out" to God, since my love for the Savior had been fostered in childhood. As an eight-year-old Catholic school student, it was not uncommon for me to attend daily Mass, and this practice continued for a long while afterwards. Literally, it was a joy to be in the Lord's presence and to pray. However, I still managed to stray far from Him, particularly in my 20's. Throughout my life, my looks had often been called into question, and despite the biting wit that was part of my repertoire, I lacked a decent sense of self-esteem, embarking on a non-stop quest for love. I quickly embraced promiscuity as the means to satisfy my end. But it was futile. In spite of the physical pleasure, most of my encounters yielded nothing but emotional depletion.
Almost immediately after I had accepted the Lord, my friend Laura, who was instrumental in my desire to follow Him, began a recitation against Catholicism and repeatedly urged that I seek membership in a non-denominational fellowship, where matters of the Bible were explained. She also insisted that my blessings from God would be delayed unless I was obedient in this matter. I was confronted with a dilemma: "Where should I go?" I knew I needed to go deeper in the Word, but I was reluctant to put aside the religion which had been the core of my life since infancy. Moreover, I was very involved with my parish. However, at Laura's insistent prodding, I agreed to visit her church, and on Sunday, June 3, 1984, I went to early Mass, then joined her at her church.  With the exception of a brief sightseeing expedition in Great Neck three years before, followed by my cousin's wedding in a synagogue, I had never been inside of any church or worship center other than Catholic. Still, I had speculated, and was not really surprised to find the premises devoid of statues, sacred artifacts, holy art, etc.
I have no memory of the pastor's message during that service, but at some point, he called up individuals to the altar who were in need of prayer. That was me. What had factored into my decision to accept the Lord in the first place, and thus change my life, was my devastation over an illicit love affair. My personal Gehenna was furthered by the knowledge that he was content to continue a liaison absent of commitment. I was battle weary with my lifestyle, which oftentimes included married or otherwise unavailable men. I wanted a husband, but despaired of it. At the age of 31, my horrific choices had caused marriage to pass me by. And so with that baggage, I headed to the altar where a line began to form.
Eventually the pastor made his way to where I stood. Prior to that day, I had never met him, nor did I share anything about myself. Nevertheless he looked directly at me, and said, "The Lord has heard your cry of fear and frustration, and He wants you to know that He has already taken care of it. But you have to stop taking it back from Him." Immediately I knew that His words were from God. Other than Laura, and perhaps her husband, there was no one else aware of my circumstances or the cry of my heart.
When the service concluded, I was approached by other congregants, who greeted me and exulted over the happiness they experienced following their departure from the Catholic Church. I had never experienced anything like this moment at the altar of this Evangelical church in my Catholic parish, and I felt edified by the pastor's prayer. Still, I knew that aside from occasional sojourns, I could never make this particular house of God my spiritual home.
It was my intent to return directly home, since Laura and her family had plans of their own. To my surprise, several individuals at the Evangelical church invited me to go for brunch: Sylvia, Anna, and Joe. I agreed, and because I drove, I offered a ride to those who needed transportation. Sylvia accepted, and off we went. During service, when she learned I was single, she wanted to point out some of the available male congregants. I was courteous but uninterested. I needed to heal, and this would not occur if I was involved in a rebound relationship, particularly if attraction was absent. 
At the restaurant, we were joined by Anna and Joe. In our conversation, I learned that Sylvia was an unhappy housewife and Anna a beautician. What Joe did was unknown, but almost immediately into the meal, when he learned I was Catholic, he erupted into a vicious monologue about my involvement with Satan. As the others allowed him to rant, I quietly informed him that I did not share his views. Mercifully, the brunch came to a close, and since Sylvia also lived in Queens, I drove her home. En route, she mentioned that Joe hated the Catholic Church. No kidding! She told me that, on one occasion, when he encountered a group of nuns, he bellowed, "Look at the devils!" She then began to speak of her marital frustration and her desire to end the union, particularly given the availability of decent Christian men. She also shared her grief at the recent loss of her son, the ineffectual counsel of her parish priest when that tragedy occurred, and her joy at the discovery of God's promises, which did not come to pass until she had fled Catholicism. I was definitely interested in her story, but at that point, I was somewhat confused and wearied of the Catholic bashing.
The unspoken assumption in the period that followed was that I would emulate both Laura and her lifestyle. I could not do this, and to some degree, I had a distinct fear of the label associated with the term "born-again Christian," or as some called them, "holy rollers." I knew the type … the women wore no makeup, and both hair grooming and fashionable clothing were minimized. Jewelry, save for a watch and perhaps a wedding band, was prohibited, and the elimination of certain activities, such as dancing, movies, television, and alcohol consumption, was applauded. My intake of spirits consisted of an occasional glass of wine, but I did enjoy dancing, particularly if I was at an event. And while I was moderate in my indulgences, I did frequent the movies and watched television.  I also observed that conversation seemed an impossibility with many Christians. Response to my "Hello, how are you?" was met with the immediate recitation of a Bible verse or words that seemed to be taken from a script. Was there anyone capable of routine pleasantry?
The wait for a spouse seemed endless, and I completely appreciated Laura's encouragement, particularly as I suffered ridicule over my prolonged single status from my relatives. Yet I became somewhat hesitant with the prospect of a godly husband. The man to whom Laura was married seemed allergic to employment, and the stank of poverty pervaded her home. It was her meager secretarial paycheck which sustained the family. When she often referred to her husband as her gift from God, I inwardly questioned whether I wanted the Lord to bless me in that manner. Couldn't I just get a decent man who accompanied me to Mass? My dismay was further evidenced by an encounter with other Christian couples at a July Fourth barbecue hosted by Laura. Everyone seemed joyless and without spontaneity.
Nevertheless, during my exhaustive quest for emotional healing, and with Laura's encouragement, I returned to the church periodically. On one particular Sunday, prayer was again available, not by the pastor this time, but by certain members of his congregation. The woman I approached was truly devoid of compassion, since her immediate response was, "Well, what'd you want?" I was cowered and haltingly replied that I wanted to be married. She voiced some nonsensical response, sans the prayer, and sent me back to my pew. As the pastor began his message, he was soon joined by Joe who, once he received permission to speak, loudly exulted over his freedom from the "Catholic Church and its demons." My immediate thought was "Again?? Did you think I was deaf when you affronted me in the restaurant??" He gave me a sly smile afterwards which I returned with a brief "Hello."
I continued to hear the stories of those who, once they had accepted the Lord, immediately left Catholicism. Moreover, and courtesy of Laura, I was still barraged on a somewhat consistent basis on why a departure from the Church was necessary. For many reasons, I found that impossible to do. There was comfort in my parish; I was involved there and knew everyone. But those in her church were remote particularly, towards single congregants such as myself. Aside from the obligatory hug that was given immediately prior to the pastor's message, there was minimal interaction. Congeniality was not on their agenda, and though I desired fellowship, there was none to be had. Understandably, Laura was busy with her own family. Anna had latched onto a new male visitor, whom she soon made her own. Sylvia, I realized, wanted a friend with a car to chauffeur her about. With that, I declined her suggestions to get together, particularly when they included, "Let's go shopping at the Queens Center tomorrow." That day was the Sunday before Christmas. As expected, her calls ceased, and during a subsequent visit to the church, she attempted to introduce her husband but was stumped, as she queried, "Excuse me, what is your name again?" I was done with that and remarked to Laura, "You will never understand. I am there alone, and it is rare that anyone will go out of their way to make me feel welcome. As much as you rant against Catholicism, in my parish, I am known and greeted by name." We maintained our friendship, but my Sunday presence there came to an end.
Throughout the following years, I visited other fellowships. Always, I felt unaligned. I was used to the quiet reverence of Mass and not the screaming histrionics that emitted from some pulpits. On one particular Sunday in June 1987, a good friend urged me to accompany her to the Palace Theater in upper Manhattan to hear a well known, but controversial and now deceased, prosperity preacher. I still don't know why I agreed. From the beginning, I knew it was a mistake, particularly when he came onto the stage and giddily danced to an oldies tune that pertained to monetary gain. Though I was reluctant to stand as a first time guest, my friend prodded me until I rose, only to hear the good reverend exclaim, "Hey baby … where've you been all my life?" I quickly sat back down and uttered not a word. As the service continued, I felt as if I had been squeezed in a vise. When this farce concluded, I left quietly with my friend in tow. Products for sale were displayed across the lobby, and I noticed that prices were doubled on items which had the original price tag displayed.
At the invitation of an acquaintance, I went to a singles meeting that was affiliated with a church in Nanuet, called Redeeming Love Christian Center or RLCC. There I spoke to one of the leaders, who at one time had been a member of my parish. There was no disparagement, and I enjoyed myself immensely and so began to attend their services periodically.
There were a number of issues that ultimately prompted my departure from Catholicism. I was restless, bored, and immensely aware that I was in need of a change. Ultimately, on the date that it occurred, February 12, 1995, I had served as an Extraordinary Minister of Holy Communion at the 11 o'clock Mass and afterwards waited for an acquaintance, whom I had known for many years. He was now married, but our friendship, until then, had remained intact. However, this day was different. On the walk home, he was visibly grieved. He expressed his love for me and acknowledged that it was difficult to be in my presence. I softly replied, "I'll make it easier for you and not go at 11 o'clock anymore." There was no doubt in my mind that it was time to leave.
Of course, my decision met with fierce opposition from my family. "Couldn't I find another parish?" No. "How could you just abandon your church and forgo your involvement?" And on and on. Laura, for her part, was ecstatic over my decision, as were others on that side. Now, I would devote time to drawing closer to God and familiarize myself with His Word.
For the remainder of February through late August, I stayed home on Sundays with teaching tapes and my Bible in hand. Eventually, a coworker challenged my lack of commitment to church and quoted Hebrews 10:25: "Do not forsake the assembling of the brethren." I countered that the passage did not pertain to me, that my walk with the Lord was stronger than ever. When I arrived home later that afternoon, I prepared dinner and perused my reading material. I was still on the mailing list for RLCC and had a collection of their magazine, Horizons Unlimited. I pulled a copy at random, and as I began to eat, the very first article that I read not only addressed church attendance but specifically quoted Hebrews 10:25. Okay … that was indeed confirmation, and I resolved that I would return to RLCC that Sunday. And I did.
I stayed at RLCC until October of the following year when, at the suggestion of a friend, I visited Faith Fellowship in Edison, New Jersey. I enjoyed both the pastor and the church, I eventually stayed there. The commute from Astoria was not as long, and I even pondered whether I should participate as a volunteer staff member.
I was off work on April 3, 1998, and I used that time to run errands in Manhattan. Once done, I had a strong compulsion to take the subway to Briarwood and drop in at my favorite Christian bookstore. Two of the shoppers whom I engaged in conversation, Nancy and Clare, mentioned that they were members of a church in Brooklyn, which I'll refer to as NT. I was familiar with it, having visited there twice in 1992, and I had recently passed by the building en route to a birthday party. I spoke of Faith Fellowship, we exchanged phone numbers. My mind was on other things but as I exited the train at Steinway Street for the walk home, I believed the Lord said to me, "I want you at (NT)."
I was excited to attend NT for many reasons, one of which was that the pastor was an amazing teacher. I would also have the opportunity to become involved, as the toll-free ride from Astoria to Brooklyn was 30 minutes versus more than an hour to New Jersey. With that, I returned to Faith Fellowship that weekend and resolved that I would leave after the Easter service, which was the following Sunday. I said goodbye to the few friends I had made, got into my car, and drove away for the last time.
I reached out to Nancy and we planned to meet for the early service that Sunday. Once there, I immediately applied for membership, took the class soon thereafter, and intended to satisfy every requirement to participate as a volunteer staff member within the one year waiting period.
1999 was a pivotal year. I met my husband in early May, and three months later, joined him as a volunteer staff member. The Word at NT was powerful, and I continued to grow in the things of God.
My husband and I were married in November 2001. Then the church moved to an expansive location in a nearby area. It was at that point that an uneasiness began to occur in my spirit. The messages from the pulpit had evolved from amazing conviction to condensed clips that pleased the masses in attendance, including the many politicians and people of prestige. I had often heard that there was no accountability in Catholicism, and that people were essentially free to do as they pleased. However, in this new and allegedly improved atmosphere, holiness had seemingly fled the altar, and I observed how many of the congregants, co-volunteers included, deliberately lived their lives in direct contrast to God's Word. When I began to question them, the predictable responses consisted of "God doesn't judge me … He knows I'm a work in progress and He'll bless me by the sincerity of my heart." The text did not change, and I was unable to fathom how this was allowed to transpire within a purported Christian, born-again environment. Yet no correction ever came forth from the pulpit, and the atrocities continued.
With the influx of celebrities and speakers who were verbal advocates of ideas and practices which contradicted the Bible, the church sanctuary gradually became devoid of the Lord's presence. Those present began to worship the pastor, knowing almost nothing about the risen Savior. It was during that period that I began to long for the holiness, order, and adherence to the Word of God, all of which are rudiments of our Faith.June 2008, my husband and I resigned from this megachurch.... in the midst of it all, the Lord began to nag me about a return to Catholicism. Click To Tweet
In 1998, this would have seemed unimaginable, but in June 2008, my husband and I resigned from this megachurch. My husband was devastated when he realized that biblical teaching had dissipated, but he had been there for 16 years and truly enjoyed the camaraderie amongst those on his team. Tensions arose, and in the midst of it all, the Lord began to nag me about a return to Catholicism. Instead of immediate obedience, I shared the revelation with others, and they led me to conclude that I had not heard His voice. We then joined a local fellowship that, in many ways, gradually echoed the permissiveness of the megachurch. A year later, in complete agreement, we departed from there and began to attend a fellowship on Long Island.
The Lord is so gracious! As I continued to seek Him, He reminded me where He had called me. Finally, in mid-2011, the yearning in my spirit intensified, and I could no longer deny His will for my life. I spoke to my husband, who supported this decision, and in September of that year, I joined my local parish, returning home. I smiled at the Lord's sense of irony when, a few months later, on February 12, 2012 — 17 years from the date of my departure — I was installed once again as an Extraordinary Minister of Holy Communion. Almost immediately after that, I was invited to become a lector, and many other activities quickly followed. I was a constant at the 8 a.m. Mass, since this enabled me to drive to Long Island for the 10:30 Evangelical service.
The pastor was less than enthused over my decision to return to Catholicism, which he referred to as a false religion. Even with that, I might have remained for a while longer, but my husband was anxious to leave. He had never quite settled in there and had sensed that the Lord wanted him at a church closer to home, which in fact soon happened. While I accompany him to service most Sundays, particularly because the pastor is an excellent teacher, I am proudly and boldly Catholic. The Lord has placed a fervency in my heart, and it's a joy to share my faith with others. I had previously started a blog, Exuberant Catholic, which I plan to reactivate as a tool to convey the Word of God.
I am grateful for the amazing preachers that I've encountered during my journey. Many of them brought the Bible to life and taught me how to trust the Lord fully. Nevertheless, I am unable to imagine another separation from Catholicism.  I love the majesty of the Mass along with our pageantry and glorious heritage. I am happy to be back home.
Note: With the exception of Redeeming Love Christian Center (RLCC) and Faith Fellowship, the names of all individuals and churches have been changed to retain privacy.