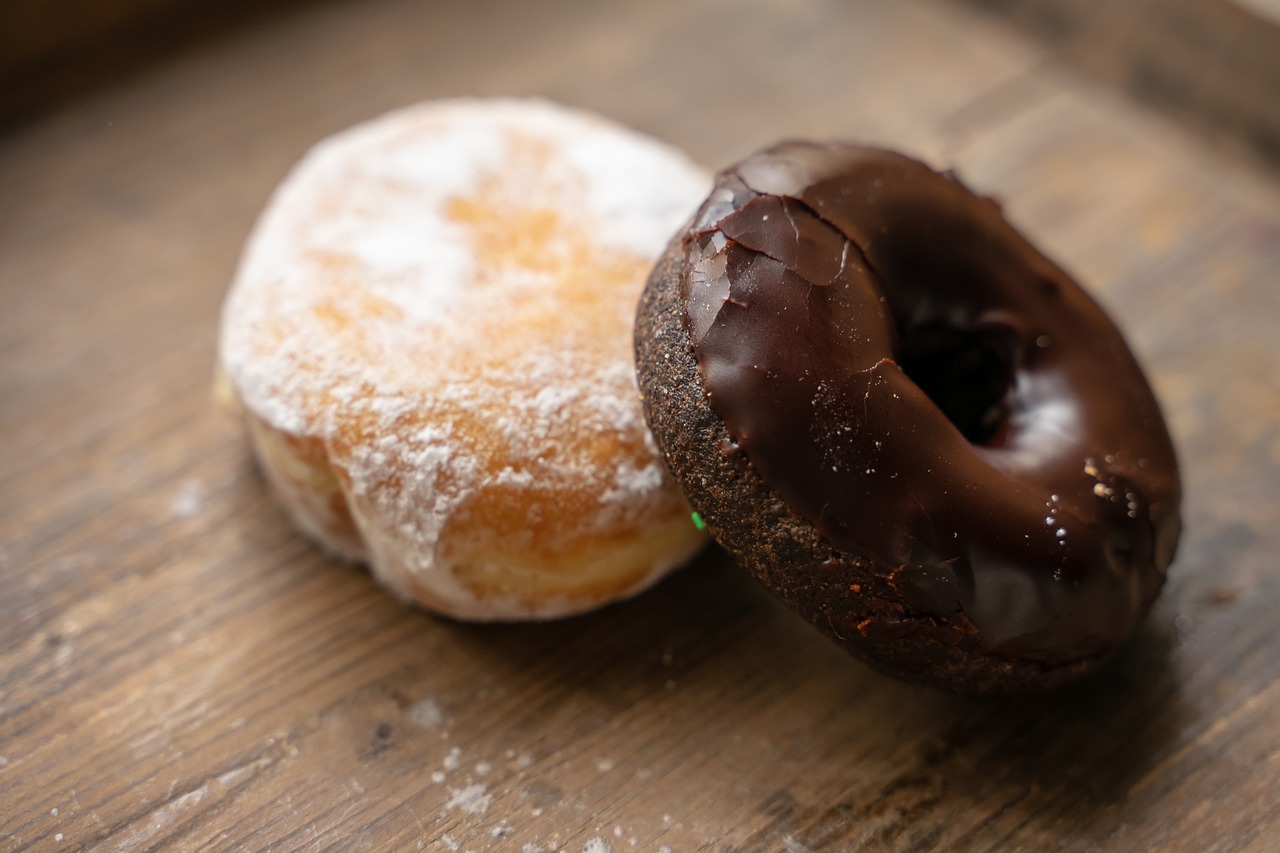 I was brought up in the Free Will Baptist Church and have many good memories from my childhood there. I had a wonderful mom who passed away suddenly in 2001 at age 46 from a Spontaneous Coronary Artery Dissection. She had always taught me and my sister to keep the Word of God in our hearts. One of my favorite passages is Lamentations 3:22–23 (KJV): "It is of the Lord's mercies that we are not consumed, because his compassions fail not. They are new every morning: great is thy faithfulness."
My mom never drank alcohol, didn't use bad language, rarely got upset or angry, and genuinely looked for the good in people. She used to visit the local jail to minister to the ladies there.
My grandaddy was a Free Will Baptist preacher. When staying the night with him and my grandma as a child, I remember getting up during the night, and my granddaddy would be kneeling by his chair, praying. It made a lasting impression on me. When he preached, he had a way of making Bible stories come to life, and I loved that! Grandma was very wise and had a great sense of humor. I am blessed to have such a godly heritage.
I met my husband the year after my mom passed away. He was very different from anyone I had ever dated. He asked me if I had ever had a relationship where we put Jesus first because He said he wanted that for us. That did it. We have now been married 21 years.
From My Mother's Womb
Having been married for eight years and unable to have children, my husband and I began researching adoption. Not long afterwards, a friend called to tell me that a local woman was expecting a baby and planned to choose adoption. The next day, December 20, my husband and I were reading Psalm 139, which reads, in part, as follows:
For you formed my inward parts, you knitted me together in my mother's womb. I praise you, for I am wondrously made. Wonderful are your works! You know me right well; my frame was not hidden from you, when I was being made in secret, intricately wrought in the depths of the earth. Your eyes beheld my unformed substance; in your book were written, every one of them.
We were able to be at the hospital when our daughter, Shay, was born. I still get overwhelmed when I think of that day and all the miraculous things that fell into place. This girl is a precious gift from God, bringing great joy into our lives. She is funny and kind, yet quiet and observant, a great listener, loyal friend — and, of course, she loves dogs and horses.
A month after her adoption was finalized, we got a call saying that our daughter's birth mom was expecting again. We were thankful to hear that she had again chosen life and that she was willing to trust us with this second baby. Shay was going to have a baby brother! We chose the name Elisha because, like Elisha in the Bible, we received a "double portion" of God's goodness.
Again, we were able to be at the hospital when he was born. Shay fell in love with him instantly — we all did! He is funny, sweet, outgoing, compassionate, and kind.
After eight years of marriage, we went from childless to having two children within 14 months. God is kind and good, and I am thankful.
Several years ago, I started receiving mail from a Catholic company. I laughed about it, thinking that it was because I was a part of the pro-life community. Catholics are famous for their pro-life convictions.
Then there was The Donut Man.
When my kids were young, we watched Christian videos by Rob Evans, aka The Donut Man. They are catchy, quirky, fun songs and stories acted out by children and led by The Donut Man and his sidekick, a donut puppet named Duncan.
One day about this time, my husband and I were reminiscing about when our kids were younger. We talked about The Donut Man and wondered if he was still making videos. We found a conversion story about him on The Coming Home Network website. He was now Catholic! He said his conversion was because of the Eucharist. That was the first time I had heard that term — "Eucharist." I would be hearing it a lot more in the months to come, and eventually coming to see that this divine Presence of Christ Himself in our midst is the center of Catholic worship.
Then, the COVID-19 pandemic happened, and it changed us all in one way or another. I was homeschooling my kids prior to COVID, and my husband worked from home occasionally. But with the restrictions, we found ourselves at home all the time! Our church services moved online. We watched faithfully and found it to be less distracting than an in-person service. I also started watching a Catholic priest on YouTube. I was surprised how much Scripture they read at every Mass. Watching those videos also made me more interested in the Catholic faith.
I had always explained to my kids why we believe what we believe, but now it was time to go deeper. I read about the Reformation, expecting this to make my faith stronger. Instead, my studies caused me to question what I believed. I read about Martin Luther and his 95 Theses. I studied Church history and religion going back to Jesus' time on earth. Cardinal Newman states, "To be deep in history is to cease to be Protestant," and I was finding this to be true for me as well.
Next, I joined The Coming Home Network's online Community. I quickly discovered a video series, On the Journey, by Ken Hensley and Matt Swaim that was instrumental in my conversion. I watched/listened to every episode and was amazed! A new world was opening up before me.
Being constantly drawn to the Catholic Church, I contacted our local parish and attended my first Mass alone. The Mass was much different from the services I was used to, but I liked it. The following Saturday, I asked my daughter to join me for the Saturday evening vigil Mass. Leaving the church, I asked her what she thought and she said, "It was different!" I had talked to my husband about it, and to my surprise, he wanted to go with me. The following Sunday, our family of four went to Mass together for the first time. While my husband thought it was different, he also said he enjoyed it.
It wasn't long before we all joined RCIA, the course of instructions for those investigating the Catholic faith. I love the fact that they don't want potential converts to decide to join and become Catholic on a whim. They want to present a full course on the beliefs, practices, spirituality and history of the Church so that a person can be sure he is ready to join when the time comes.
The Process of Becoming Ready
Early on, we had decided to homeschool our children in hopes of giving them a good foundation in the Christian faith. As believing Christians, we never questioned what we believed and taught our kids, and we shared the Gospel to the best of our ability. They were both "saved" and baptized at an early age. When we felt led to the Catholic Church, we were blessed that the parish leaders allowed our kids to come to RCIA with us. Some of it was a review, but we also learned a great deal. We have also made some wonderful friendships because of RCIA. The classes were led by Deacon Don and Julianne. They are both great, have a sense of humor and a wealth of knowledge. We also have the sweetest RCIA director, Kathy. I know we will be lifelong friends. She has been a great encouragement to our family. There is so much to learn about the Catholic faith! It is truly a journey.
We officially joined the Church at Easter Vigil 2022. It was a lovely (but long!) service with a lot of Scripture and joyful music.
We have been showered with love and gifts from our Catholic family. I did not expect this! When you walk into the church, it is always noticeably quiet with a lot of people praying. I have since learned that the "fellowshipping" is in the foyer or gathering area before or after Mass or at special events. When you enter the nave (what Protestants call the sanctuary; for Catholics, the sanctury is just the raised area around the altar), there is a reverence for the presence of the Lord because He is truly present in the Eucharist.
I Will Meditate On His Goodness Day and Night
I love so many things about this faith. The following is not an exhaustive list, but they are a few of the teachings that made an impression on me and gave me a firm and reliable foundation for becoming Catholic.
The Eucharist:

I now understand why it is so hard for believing Catholics to leave the faith. I never understood that before I believed in the Real Presence. To walk away from the Eucharist, when one understands that this is Jesus, is truly unthinkable.

The Reverence:

One of my favorite things is quietly entering the church and kneeling to pray. It is such a special time to talk with the Lord before the Mass begins.

The Daily Scriptural Readings:

Every Catholic around the world reads (or should read) the same Scripture passages every day. The readings from the daily Missal typically include passages from the Old Testament, the Psalms, New Testament, and the Gospels. I love the unity of that! Also, you can attend Mass at any parish, and they will read the same Scripture at all other churches across the world.

The Unity:

There are so many different Protestant churches! If you do not like the music in one, you go to another. If you prefer a different style of preaching, you go to a different church… and so on. There is typically one Catholic church per town or city area. One is all you need to connect you back to the ancient Church, to the Apostles, to Jesus.

The Smells and the Bells:

God gave us eyes, ears, and a nose. He fills all of our senses with holy things.

Confession:

Early on, I dreaded confession! As a Protestant, I had always been thankful to go directly to God and not have to confess to a man. I completely misunderstood what the Sacrament of Reconciliation was about. When I actually began to receive the sacraments, I couldn't describe the feeling I had when I walked out of the confessional! The grace of encountering Jesus in this sacrament is true, real, and palpable. He is always there, always waiting for me.

Holy Water:

When we pass our holy water font, it is a great reminder of our faith and our baptism. Every baptized Christian is encouraged to touch the water, anoint his or her forehead, and make the Sign of the Cross, the sign by which Jesus claims those who belong to Him. Water (think sacred bathing, Mikvehs, the washing ritual before meals) was incredibly important to the Hebrew people, so why wouldn't water continue to be important to the Church?

Mary:

I love Mary, the mother of Jesus! As a Protestant, I noticed she was rarely mentioned except around Christmas. It was almost like we were afraid that we would give her too much credit. In contrast, St. Maximillian Kolbe said, "Never be afraid of loving the Blessed Virgin too much; you can never love her more than Jesus Did!"

Catholics do not worship Mary,

but that is no reason not to honor her.

The Women's Welcome Retreat:

There is no way I could make this list without including the retreat! I wish I could share every single detail of it here, but they ask that we not do so for several reasons. The main reason is that we don't want to spoil the surprises for the ladies who will attend in the future. It was amazing! It was also humbling to know that so many people were praying for us before and during our retreat. Catholic retreats? Nobody does a retreat better; after 2,000 years, the Church has had plenty of time to get it right. Make a retreat! It is life changing.

The Rosary:

The Rosary prayers are taken directly from Scripture. It is beautiful, and the beads are a nice prayer tool. As with many tools (and other things — what Catholics call Sacramentals), form follows function. That is to say, the prayers were there, taken from Sacred Scripture and originally based on the number of Psalms (where again, the function is prayer). The rosary beads provide the form or the way and order of this prayer. The prayer and the tool assist us in meditating on the Gospel stories.

Authority of the Church:

Authority is something greatly lacking in our Protestant churches, and it shows. If one disagrees with anything, he or she can grab a piece of the congregation, go down the block, and set up another, brand new denomination. If the Bible alone has authority and there is no trusted source for its interpretation, anyone can claim the authority to interpret Scripture. Time has given us a verdict on

sola Scriptura:

it does not work.

Pro-Life Stance:

The Church has always been and continues to be unapologetically pro-life.

Charity Work:

The Catholic Church does a great job of caring for the poor and the hurting. It fulfills Christ's mandate to feed the poor, give drink to the thirsty, clothe the naked, visit those in prison, and care for the sick. The Church sees Jesus Christ in each one and recognizes the dignity of every human person.

The Consistency:

Most of us must admit that we rely a lot on feelings. I have been guilty of saying, "We had a great service, the Spirit showed up, and it was amazing." Looking back, I see the error in that (for me). The Spirit of God is always with us. God's Presence does not depend on what song is sung, what Scripture is taught, etc. When we have a service where we don't "feel it," we wonder what went wrong. We then place the power of that feeling on the people. Was it the song, the preaching? Did the Sunday school teacher not prepare properly? Is it me? Who is hindering the service? I no longer look for a "spiritual high." I do not worry about what songs will be sung or how they will sound. I don't worry that I may hinder the service. The Spirit of God is always present!

The Focus:

In our parish, the choir and musicians are over to the side and out of sight. The focus is on Jesus.
There is so much beauty in the Catholic faith; we serve a wonderful Savior! He is the same Jesus I have known my whole life. He has never changed and will never change. Without his birth, death, and resurrection, there is no faith. My faith continues to be in Him. Many things have changed for me since converting to Catholicism, but much has remained the same — especially my focus on the Lord Himself!
I am thankful for every church that I have been a part of, every homeschool group, every women's group/ministry. So many people have had a positive impact on my life in one way or another. For that, I am grateful. The Lord is good! Deo Gratias!