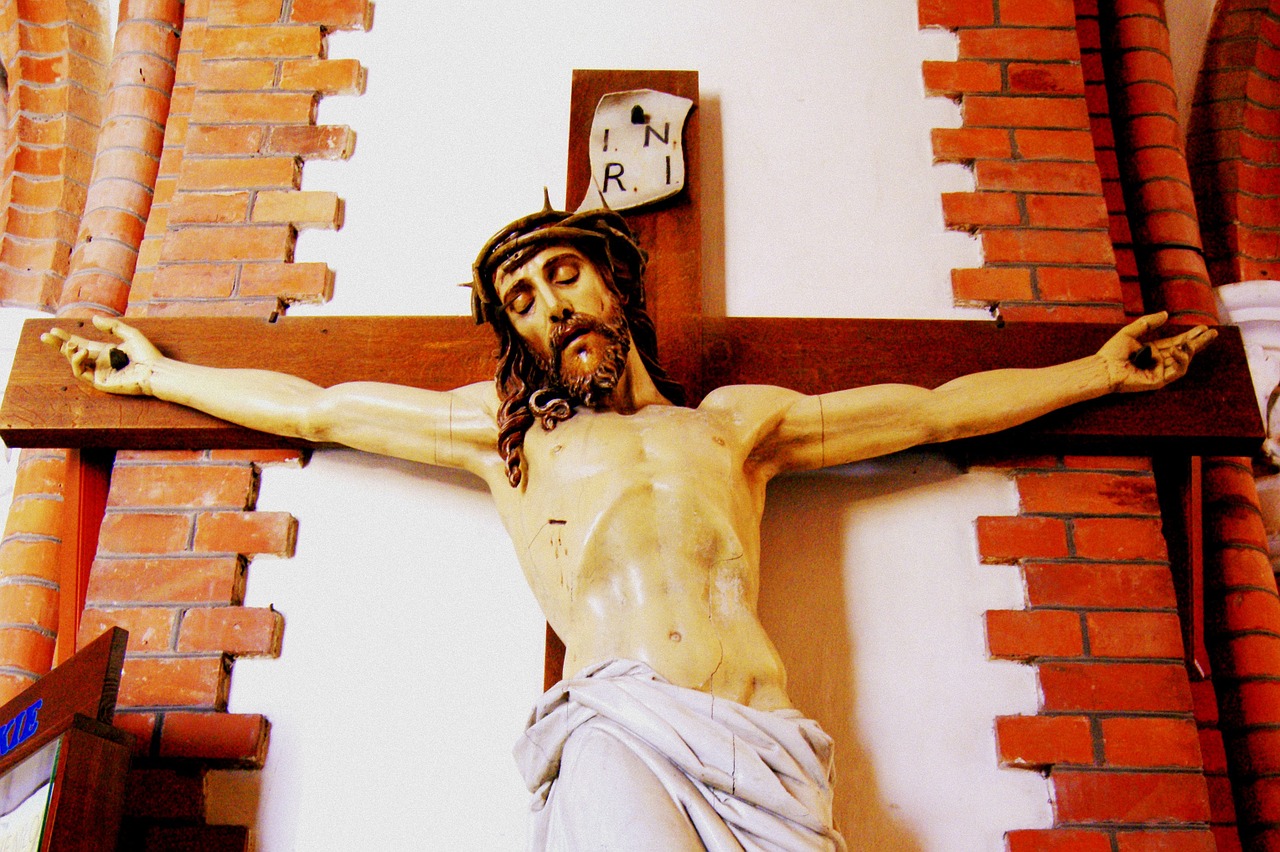 It was a hot July day in 1976, and I had just returned home for supper. It was still light out in the early evening and Yolanda, my girlfriend at the time, had come over. We planned to spend a quiet night at home with my family, but suddenly, I heard a scream. As I rushed down the stairs to see what had happened, I found my mom hysterical on the back porch. My dad had collapsed on the lawn. I cried out to him, "Dad! Dad! Dad!" but he was unresponsive. My father never regained consciousness.
He was fifty-six years old and, needless to say, my family was not prepared for this crisis. My father had changed careers just a few years previously; therefore, both financially and emotionally, this was a major upset for the family.
Wake Up Call
My father's death was a serious wake up call to me. Although I was twenty-six at the time, I had not done a great deal with my life after graduating from high school.
In 1968, I got involved with the drug and "hippie" culture of that era. I tried every form of getting high: marijuana, LSD, speed, and, finally, heroin. For eight years, I slipped deeper and deeper into this culture of "free love," only to discover that nothing was really free and that I had no idea how costly it would become.
By the time my father died, I was addicted to heroin and was living to get high. Although I did not look like your usual down-and-out drug addict (I still was employed, had a roof over my head, and had a very patient and loving family), everything was about to unravel.
God Is Always Up To Something!
Someone once said that God is always up to something, and Scripture tells us in Psalm 121:3, "Truly, the guardian of Israel never slumbers or sleeps." To my surprise, approximately eight months prior to my father's death, I had begun to date my future wife, Yolanda, with whom I would eventually have three beautiful children. Yolanda's family had moved to my neighborhood a few years earlier. They were the first Hispanic family in a predominantly Italian neighborhood of Newark, New Jersey. Yolanda was a beautiful young lady, and we quickly fell in love. God would use these circumstances to bring both of us to Himself.
Shortly after we began dating, Yolanda started a new job with Prudential Insurance and became reacquainted with an old friend of her mother's, Josie, whom she had not seen in years. As they caught up, Josie began to share with Yolanda how she had become a born again Christian and invited Yolanda to visit the church she attended.
That evening, Yolanda told me about her earlier conversation with Josie and the invitation to attend Josie's church. About six years prior, I had a similar experience when a friend invited me to his Baptist church. I had even responded to an altar call at my friend's church and became a born-again Christian, but I did not follow through with that commitment.
Yolanda had been a devout Catholic most of her life and had only recently begun to question the Catholic Church and its approach to teaching the Scriptures. I had been baptized as an infant in the Greek Orthodox Church, since my mother's family was Greek. My father's family was Italian Catholic. Although we believed in Jesus, we attended church only on special occasions. God knew there was a void in both of our lives that only He could fill.
I felt desperate to change my lifestyle and escape my drug addiction before it was too late. Since the time I had visited that Baptist church, one thought had stayed with me through all the years of drugs and wild living: the only way I was ever going to be happy and free from drugs was by giving my life over to Jesus.
Yolanda and I took Josie up on her offer and attended Evangel Assembly of God Church on a Sunday in April 1976. That morning, we walked down the aisle toward the altar, knelt down, and prayed the sinner's prayer. We gave our hearts to Jesus in front of 500 people.
Josie took it upon herself to become our spiritual guide as we prepared for Baptism, which would take place in a few months, encouraging us to attend church, and answering our questions. I was still using drugs and felt ashamed of this hidden lifestyle. As baptism drew closer, I felt the need to talk to someone, but I could not work up the nerve to expose my addiction.
A Hidden Lifestyle
Once we were baptized, Yolanda and I tried to participate in the life of the church, but the routine of church activities did not always fit into the schedule of a drug addict. Yolanda knew that I had been into drugs, but she didn't know how bad it was. When she finally found out the extent of my addiction, she told me to choose: drugs or her. Everything was falling apart: I had just lost my father, I was about to lose my girlfriend, and my lifestyle of addiction was about to be exposed.
After my father's death, Evangel Church was very involved in helping us through that difficult time. The women's committee even prepared food and served it to family and friends who attended the funeral. The evening of the funeral, I invited Pastor Tate over to my family's house. I wanted to speak to him alone, so he suggested we take a drive. In the car, I began to tell him of my involvement with drugs. After I had finished speaking, he pulled over to the side of the road, laid his hands on my forehead, and began to pray for me. I experienced a sense of peace, joy, and light that I could never fully explain. I also felt a powerful desire to tell others of Jesus. When we arrived home, I could not wait to tell Yolanda what had happened. We went for a walk, and she listened to what I had experienced with intent and excitement.
While we were walking, I felt as if my neighborhood had transformed into a mission field for God. As we would see individuals we knew, we would greet them and try to tell them about Jesus!
Even though Pastor Tate went out of his way to help me, I was still too close to my immediate temptations and quickly fell back into my old patterns. I had my first altercation with the law over drugs. I found myself in a holding cell facing charges and permanent incarceration. In the short time I sat in that jail cell, I knew that if I did not stop using drugs, I would eventually overdose or end up in jail for a long time. I remembered a friend who had gone into a program called Teen Challenge. This was a Christian program founded in 1958 by an evangelist named Rev. David Wilkerson who is known for a book he wrote, The Cross and the Switchblade.
I entered the Teen Challenge Program in October 1976, and I was a resident there for a year. For the first time since I began using drugs, I was totally cut off from family, friends, and most importantly, drugs. The goal of this program was to free an individual from any life-controlling problems.
A New Creation
The desire of the Teen Challenge Program was that each resident be "a new creation" in Christ. This was accomplished through intense discipleship, prayer, biblical counseling, and a family-like environment. The program's motto was taken from Paul's Second Letter to the Corinthians: "So whosoever is in Christ is a new creation: the old things have passed away; behold, new things have come. And all this is from God, who has reconciled us to himself through Christ and given us the ministry of reconciliation, namely, God was reconciling the world to himself in Christ, not counting their trespasses against them and entrusting to us the message of reconciliation. So we are ambassadors for Christ, as if God were appealing through us. We implore you on behalf of Christ, be reconciled to God." (2 Cor 5:17-21)
What liberating words for any person to hear, especially for someone struggling with addiction. These words brought abundant hope to my heart, and I believed God was speaking directly to me!
For the first time, I could understand that Jesus loved me regardless of my past. Through His grace, I found myself in an environment where I could focus my energy and attention on Christ. This ministry of reconciliation and ambassadorship sealed into my heart that God not only loved me, but also could use me to spread the Gospel of His love and forgiveness. Never in all my life would I have dreamed so large, but St. Paul also wrote in Ephesians: "Now to him who by the power at work within us is able to do far more abundantly than all that we ask or think" (Eph 3:20). God just loves to blow our minds!
God had His own plans for Yolanda. At about the seventh month of my stay at the program, we drifted apart and stopped writing to each other. Yolanda needed time to do her own soul-searching.
"Jesus 77"
During this time, God led Yolanda to an ecumenical, Gospel festival, called "Jesus 77." She packed her gear and went camping at this Gospel festival filled with live Christian music and special speakers — for her, it was three days of heaven on earth!
Like I said before, God is always up to something and, in the case of Yolanda and me, He certainly was. Yolanda was in New Jersey hearing from the Lord and, simultaneously, I was on a farm in Pennsylvania talking to God. By the time I completed Teen Challenge in October of 1977, God had turned our lives completely around, though we were still not communicating. A couple of months after I returned home, however, my grandmother died, and Yolanda attended her funeral.
After the funeral, we began to talk and share some of our similar experiences about the Lord and what had transpired in our lives. We began to see each other on a regular basis again, and six months later, on April 16, 1978, we were married at the little Assembly of God Church in Nutley, New Jersey.
Called to Serve
I was working for the railroad and Yolanda continued working for Prudential Insurance. We began teaching Bible classes at the church and leading in worship (we had always loved music and singing).
We both knew that God had placed a call to His service in both of our lives. As a young Catholic girl, Yolanda always read about the saints and desired to emulate their characteristics and qualities. She had even seriously prayed about becoming a nun. Eventually, we began taking courses at Berean University of the Bible. After several years of studies, Yolanda and I were ordained as ministers of the General Council of the Assemblies of God and received the title of "Reverend" — a title and vocation we were both very proud to uphold and humbled to have.
Already being so involved, our church asked us if we would consider becoming part of the staff. So along with leading worship, we served as Youth Pastors and Bible teachers. The youth group had grown extensively for a small church, and the teens were very enthusiastic about spreading the Gospel. Soon, a Gospel band was formed, and we began to take the music, singing, preaching, and joy of the Lord out to the streets. Yolanda and I had a firm conviction about God's word in Isaiah: "so shall my word be that goes forth from my mouth; it shall not return to me empty, but it shall accomplish that which I purpose, and prosper in the thing for which I sent it" (Is 55:11).
The results were true to God's word and did not return void. Street people were becoming aware of the truth that had changed my life: all things are possible if we can only believe in Jesus. St. Paul describes it in Philippians: "I can do all things in him who strengthens me." (Phil 4:13) The street people needed extensive care outside of the church, and we began referring them to Teen Challenge-type facilities. Due to the high volume of people we were finding, there were not enough facilities available to take in all of our referrals.
We soon realized that it was far more difficult for the young women on the streets. After some research and much prayer, we decided that we would renovate our own, staff parsonage into a house for women from the streets. Upon completing the three-month stay, they would be sent to existing, second-phase facilities to complete their care and discipleship. We called the house the Bethel Home for Girls. Eventually, we would receive referrals from all along the eastern seaboard. We even intervened between the justice system and some of the young ladies.
Church Planter
After a couple of years, we believed that God was calling us to become Home Missionaries and Church Planters for the New Jersey District of the Assemblies of God. Through the model of evangelism and discipleship, we developed Assembly of God churches in the cities as Urban Missionaries for almost twenty- two years. I would eventually become an assistant presbyter/bishop, overseeing some thirty-eight churches in the Northeast Section of New Jersey. Along with these responsibilities, I was a husband and a father to three wonderful children: Melissa, Elisabeth, and Andrew. However, these mounting responsibilities eventually took a toll on my marriage. Yolanda and I parted ways, and she took the children and went to live with her parents a few towns away.
Reconciliation
The loss of my family was both devastating and humiliating, especially as a public figure and church leader. As I think back to those events now, I probably should have resigned immediately from my position. However, I clung to my ministry, feeling as though it was all I had left. This rollercoaster ride lasted for almost two years.New Year's Eve, a week before our divorce was scheduled, Yolanda returned to me and we were in church that night as a family, celebrating the coming 1999. Click To Tweet
As the Lord would have it, on New Year's Eve, a week before our divorce was scheduled, Yolanda returned to me and we were in church that night as a family, celebrating the coming 1999. I can only attribute our reconciliation to much prayer from family, friends, and various church communities.
God eventually used this time of trial to lead both of us to a deeper relationship with Himself, each other, and His Church. When Yolanda came home, I knew it would take counseling and change for our marriage to be healed. I had prayed for the reconciliation of my family, but be careful what you pray for!
Closet Catholic
A few months after our separation, Yolanda gave up her credentials and ordination papers. I thought it was more because of our marital difficulties than any doctrinal concerns. I had no idea that Yolanda had come back to me as a closet Catholic, nor that God would use her to eventually rethink my views as well.
Over the next few months, Yolanda gave me daily doses of Catholicism. A new community visited my home every day through the Eternal Word Television Network (EWTN). People like Mother Angelica, Dr. Scott Hahn, Marcus Grodi, Jeff Cavins, and the priest with the white beard and gray robe, Fr. Benedict Groeschel. I would listen to just enough of EWTN to get into a good debate with Yolanda. Often, we would discuss the Eucharist and how this bread and wine would supposedly become the Body, Blood, Soul, and Divinity of Jesus.
The Eucharist & Unity
I could not dismiss Jesus' words, "this is my body, this is my blood." We are what we eat, and when Catholics partake of Jesus' Body and Blood, they become one with Him. As the Israelites ate God's manna in the desert, Catholics partake of the Body of Christ and join in His sacrifice at Mass. Jesus does not go again to the cross every Mass, but His one sacrifice is experienced at every Mass.
Now as a Catholic, at Mass I am reminded of my sinfulness, my need for grace, and the death and resurrection of my Savior. Sacred Scripture conveys in Philippians 2:12 that you are to "…work out your own salvation with fear and trembling." Yes, I do believe that the sacrifice of Christ on Calvary was sufficient to cleanse me from sin and save my soul, but I am also convinced that as a frail human I need to humble myself before God and man. This is why we are challenged to ask the community of the Church to pray for us — along with the Blessed Virgin Mary and the saints — at every Mass.
The subject of unity also played an important part in my conversion to Catholicism. The literature I had been reading and the speakers on EWTN often referred to the plethora of denominations that professed Christianity since the Reformation. Even before I began exploring the Catholic Faith, two principles spoken by Jesus in the Gospels on unity weighed heavily on my heart.
Jesus said in John: "A new commandment I give to you, that you love one another; even as I have loved you, that you also love one another. By this all men will know that you are my disciples, if you have love for one another" (Jn 13:34-35). Jesus also said in John: "…that they may all be one; even as thou, Father, art in me, and I in thee, that they also may be in us, so that the world may believe that thou hast sent me" (Jn 17:21). The divisions and differences in the thousands of Christian groups, sects, and denominations do not reflect the teachings of the Gospels.
It appears this teaching of love and unity is connected to how Jesus wants the Church to be viewed by those who are outside the family of God. An important tool for evangelism is our love for one another and for God. If believers remain in a state of disunity, it can be viewed as hardheartedness or as a lack of love or forgiveness.
I Get By With a Little Help From My Friends
By the summer of 1999, I knew it was time for me to resign from the congregation I founded and where I had built a 1.4-million-dollar facility. My family and I took some time off and visited the Jersey shore. I hoped perhaps this "Catholic stuff" would blow over and I soon would be back to ministry!
Yolanda brought a number of Catholic books to read over our vacation. Titles like Rome Sweet Home, Crossing the Tiber, and Born Fundamentalist, Born Again Catholic. To make matters more interesting, the missionary complex where we were staying was one block away from a Catholic church. We began attending that Catholic church every morning during our stay and, by the time September rolled around, we were heading home with one foot in the Catholic Church and one foot in the Assemblies of God.I had gained just enough knowledge about the Catholic Faith that I knew I couldn't pastor an Assemblies of God church or found a new one, but I couldn't get up enough nerve to resign. Click To Tweet
I had gained just enough knowledge about the Catholic Faith that I knew I couldn't pastor an Assemblies of God church or found a new one, but I couldn't get up enough nerve to resign. Eventually, a door opened, and I began working for the Motor Vehicle Inspection of New Jersey. I worked in the same community that I had pastored for twenty years. I saw many former parishioners and local ministers I knew. This was a difficult and humbling experience.
Friends In High Places
Our finances were difficult, but our family was together. One morning, Yolanda and I had a general discussion about the Blessed Mother and saints. After I left for work, Yolanda went to Mass at St. Francis church across the street and committed our discussion to prayer. It was an exceptionally busy day at work; cars were waiting in line to be inspected. An elderly woman came into my line where the pass or fail sticker would be placed into the window. I could see she was nervous. As it turned out, her car passed the New Jersey inspection requirement, and she was so grateful that she took my hand and placed a ten-dollar bill in it. Boy, did I need that money! Even so, I could not bring myself to take the money from her. As I attempted to return it to her, she motioned for me to look toward the dashboard of the vehicle.
I saw a figure on the dashboard — it was the Blessed Virgin! While securing the ten-dollar bill in my hand, she said, "Sonny, don't worry. Mary will take care of me, and she will take care of you."
I could not believe my ears! I had just been discussing this topic with my wife, and God used this little woman to speak volumes to my heart.
I went home that evening and shared this incident with Yolanda. She found it humorous and commented, "Mary not only revealed herself to you, she gave you a ten-dollar tip." What a magnificent way to be introduced to Mary!
I would come to learn that the Blessed Mother and the Communion of Saints are a cloud of witnesses who have gone on before us and intercede on our behalf. The family of God remains the family of God even after death. If I could ask the living to pray for me, then why not ask those who are now face to face with the Messiah? St. Paul states: "when we are absent from the body (as in death) we are present with the Lord" (2 Cor 5:8). Catholics are not taught in the Catechism to worship saints, but to ask them to pray to Jesus along with us for our needs.
The year was coming to an end, and I had gained enough conviction and love for the Catholic Church to realize there was now no turning back. My view of unity had taken on a new dimension, and I truly believed that the Eucharist is the Body, Blood, Soul, and Divinity of Jesus. I did not know where to turn or with whom to speak. I was not yet comfortable confiding in the local priests, and I was living in a community that evangelized Catholics away from the Church! I felt a little like St. Paul when he was introduced to the Apostles, after his miraculous encounter with Jesus. I was worried that they would think I was not authentic in my conversion. At the time, I was not even sure myself! I discussed this with Yolanda, and we prayed. Our community of faith at that time was EWTN. Over the next two months, we seriously asked God to lead us to someone who would understand our plight.
Fr. Benedict Groeschel
One day in prayer, it was impressed upon Yolanda's heart to call Fr. Benedict Groeschel. I thought she was crazy. After all, he was somewhere in Alabama. Little did I know that his religious order in the Bronx was only a thirty-minute drive from our home. Yolanda was able to reach him, and he invited us to his home the very next day. We felt like two kids: excited and nervous, wondering what we would tell him.
Fr. Groeschel's kindness, gentleness, and understanding was like the balm of Gilead. We shared with him our journey up until that point, and he shared with us two thousand years of the Catholic Church! In retrospect, those three hours felt like stepping back in time and visiting one of the Apostles.
Ultimate Fulfillment
While accepting Catholic dogma was a liberating transition, leaving the ministry was my greatest difficulty since this was my vocation and my livelihood. What I gained, however, was the Eucharist, the Communion of the Saints, and the Catholic Church's rich history of two thousand years.
I also learned never to put my trust in what I do as opposed to who I am and in whom (Jesus) I believe. I revisited a familiar friend, the Apostle Paul, and his words in Second Timothy: "and therefore I suffer as I do. But I am not ashamed, for I know whom I have believed, and I am sure that he is able to guard until that Day what has been entrusted to me" (2 Tim 1:12). Second Timothy had been a special letter in my life, for I believe that the Lord had used it to burn into my heart a personal call to ministry (2 Tim 4:1-4). I sensed God saying to me, "Though you are going through a transition. I am still your Father," and as He said in Deuteronomy: "Be strong and of good courage, do not fear or be in dread of them: for it is the LORD your God who goes with you; he will not fail you or forsake you" (Deut 31:6).
On Sunday July 30, 2000, my whole family came into the Catholic Church. Yolanda and I celebrated the Catholic Sacrament of Marriage and Fr. Benedict Groeschel preached a homily aptly titled, "Welcome to the Assembly of God."
It has been over twelve years since this journey into the Catholic Church began, and my entire family has been changed! I have met so many wonderful people and have been involved with a number of apostolates and religious orders. Yolanda and I have been privileged to enter St. Joseph's Seminary and Institute of Religious Studies in Dunwoodie, Yonkers, to work on graduate degrees. The two of us have had many opportunities along the way to share our journey.
I am thankful for my family's religious background in the Greek Orthodox Church, and I learned a love for the word of God and developed fervor to spread the Gospel at the Assembly of God Church. But for being able to find my ultimate fulfillment in entering the ancient, Catholic Church of Peter and the Apostles, I will be eternally grateful to my Father in heaven, who continues to reach down to me with a love that never ceases.