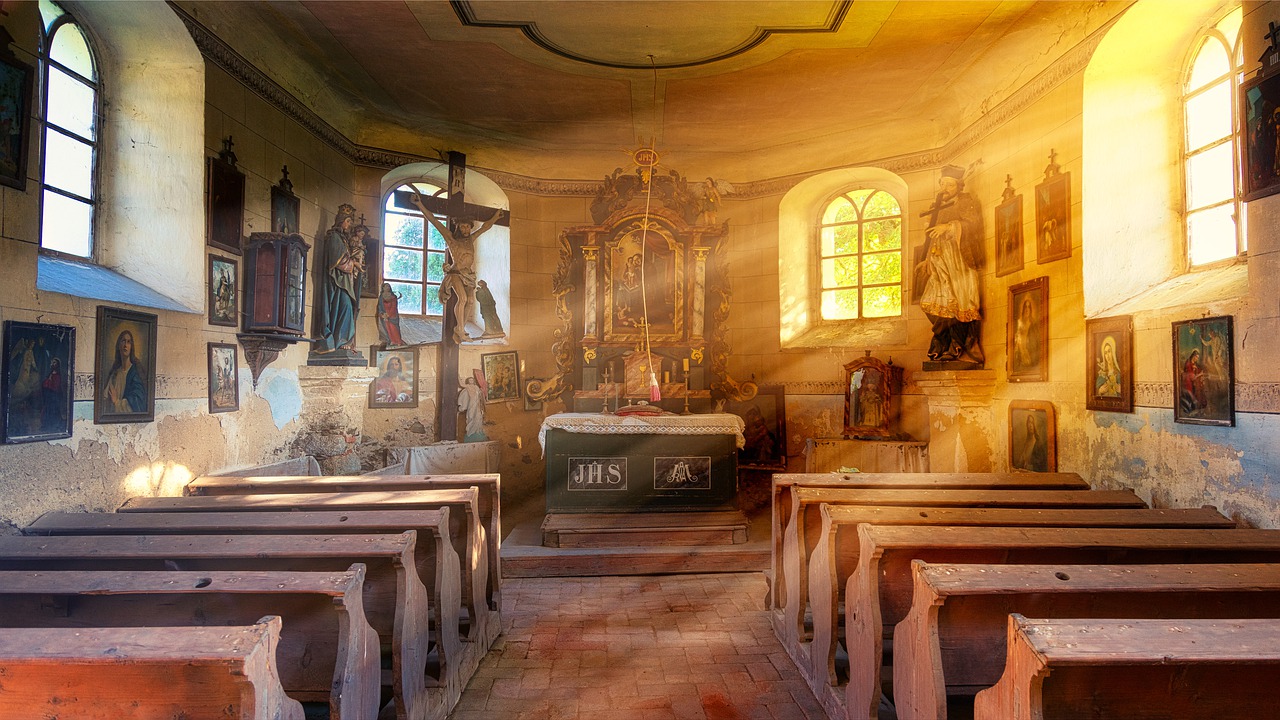 Early life
I was born and raised in a family that was part of CSI (Church of South India), which was formed by the union of Episcopal and non-Episcopal churches in the 1940s. My paternal grandmother was a Bible teacher in the CSI, and my maternal grandfather was an evangelist. According to the norms of CSI, I was baptized as an infant and sent to Sunday school and Christian Endeavor Union at a very early age. I won lots of prizes in Bible knowledge competitions conducted by CSI Kanyakumari diocese. My mother encouraged me to read the Bible and pray, but the study and prayer were largely without meaning beyond earning prizes in Bible trivia contests.
I was not pious as a child. When I was in Class-9, I used to attend a Bible class conducted by a Protestant woman who visited my school every Friday morning. One day, the emphasis was on the seriousness of sin and Christ's suffering on the cross in payment for my sins. For the first time in my life, I repented and gave my life to Christ. My friends, family, teachers, and relatives started seeing a change in me. God helped me to have control over my violent nature, although certain incidents still reminded me that I could be provoked very easily. But I did start loving my parents and respecting my teachers. I was also careful in choosing friends after I accepted the Lord. I was confirmed in my denomination and joined the full fellowship of CSI when I was in Class-10.
Even though I do not believe in the prosperity gospel, I must acknowledge that God blessed my academics and gave me the grace to excel in my studies. I began scoring above 95% in mathematics, whereas earlier I seldom earned marks higher than 35%. My motivation for reading the Bible and my way of praying changed after my conversion. I read the Bible cover to cover twice by the time I completed my post-graduation. Listening to sermons had once bored me, but now I followed them avidly. Moreover, I loved talking to our Lord in prayer and trying to understand tough verses in Sacred Scripture. These practices kept me from conforming to the world during my college days.
A Catholic priest's kindness did not prevent anti-Catholicism
In 2011, I acquired a teaching position at Francis Xavier Engineering College, where I worked for eight months. During that time, I was introduced to the campus Christian fellowship, which helped me to grow in the Lord. I was then admitted to the PhD program at IIT Patna in 2012. A couple of weeks later, I came down with a high fever from chicken pox. Since I had to leave college housing, my friend admitted me to Mahavir Vatsalya Hospital. At Mahavir, a doctor recommended a nice room where I could be in isolation. The next day, I was discharged and asked to vacate the hospital immediately. I had no means to return home or to my college room. Not knowing what to do, I thought of calling Fr. Devasia Chirayil, parish priest of Sacred Heart Catholic Church, Patliputra, even though I had only known him for two weeks, hoping that he would help me get admitted to Holy Family Hospital. Instead, he provided me food and shelter at his home for more than two weeks without knowing anything about my faith or family background.Fr. Devasia provided me food and shelter at his home for more than two weeks without knowing anything about my faith or family background. Click To Tweet
I began attending English Mass every Saturday evening at Sacred Heart Church and continued to do so from 2012 to 2015. Most of Fr. Devasia's short sermons were focused on one theme — The Love of God — and how we Christians can manifest it in this lost world. I could see that this man led a life completely in keeping with what he preached. He spent most of his time caring for his parishioners, encouraging them in faith, interceding for them in prayer. He rarely visited his hometown of Ernakulam, Kerala. Being ministered to by Fr. Devasia was a blessing to me. I attended his parish, even though I disagreed with many of the Catholic Church's doctrines. By the Lord's grace, I remained in communication with him and continued with personal devotions and prayer.
In 2013, through some Protestant ministers, I was exposed to anti-Catholic material online. I was confused and became anti-Catholic. Nevertheless, I continued to attend Mass, because that was the only place I could worship in English. The Protestant churches worshiped only in Hindi, which I found difficult to understand. Perhaps more than anything, God was using the strong bond I had with that Catholic priest who had helped me when I was in need. Simultaneously, and contrary to my preferred attendance, I held to my anti-Catholic beliefs. I stopped celebrating Christmas, Good Friday and Easter for a couple of years, believing they were of pagan origin yet adopted by Catholics. At this point, I also started posting anti-Catholic material on social media. I even tried to pull some of my Catholic friends away from the Catholic Church.
Ecumenism and Evangelicalism
Toward the end of 2014, I was introduced to some Christian families associated with the Union of Evangelical Students of India (UESI) through a former Catholic student at my college. We started a non-denominational campus fellowship while I pursued my PhD at Indian Institute of Technology Patna. During our gatherings, both Catholic and Protestant students used to gather to pray, study the Bible, and praise God through song. On most occasions, I led the weekly Bible study. I was afraid to speak in front of even two people, but God helped me become confident enough to teach publicly. At times, I preached in a couple of independent churches and at special programs when I was invited as a guest speaker.
I had the desire for the mystical body of Christ (Christians worldwide) to be one, and I was very much convinced that a divided church didn't glorify God as it should. This was my primary motivation for bringing people from different Protestant denominations, Orthodox Christians, and Catholics together. I felt that Christians needed to be united to effectively witness to the world. I started focusing on similarities rather than differences and avoided discussing topics that divide Christians. Still, there was something that kept drawing me towards the Catholic Mass. Even when our campus was relocated to a village named Bihta, 40 km from Patna, towards the end of 2015, I would occasionally travel to Patna for Saturday English Mass. When I was unable to attend Mass due to the distance, I felt a void, even though I participated in a "house church" on Sundays led by an Assemblies of God pastor as a substitute.
Between 2012 and 2015, I was the only Christian in my research lab, and there were five Muslim students who challenged me on my faith. Even people from the International Society of Krishna Consciousness (ISKCON, the Hare Krishna organization) tried to drag me into their fold. Atheists, agnostics, and skeptics also challenged me on my Christian faith. These experiences made me realize the importance of 1 Peter 3:15, which says we are to "be prepared to make a defense to anyone who calls [us] to account for the hope that is in [us]." I thank God for making John 10:27–29 my heart's desire even then. I wanted more than anything to be one of Christ's sheep and to hear His voice.
I started studying other worldviews and defending the Christian faith against their objections. Some of my friends even criticized me for my involvement in Christian ministry and fellowship while pursuing a PhD and said that I would never be able to complete a doctoral degree. They would also tell me that I should become a Catholic priest. I continued to serve the Lord even as I obtained employment in KIIT University, Bhubaneswar after completing my PhD. During my two years in Bhubaneswar (August 2017 to September 2019), I was associated with UESI and an independent Evangelical Baptist congregation. Students would come to my room for fellowship and Bible studies. Since we had people from different Protestant denominations from all parts of the world, we voiced disagreements on various faith-related issues, some of them major.
Confusion about Baptism
Since my Evangelical Baptist church used to give communion only to people who had been baptized by immersion, I felt conflicted about the requirement of a second baptism. I wrestled with the validity of the Anabaptist teaching of a believer's baptism versus my own infant baptism, as well as the Baptist requirement for an immersion baptism. I listened to a debate between Dr. R.C. Sproul and Dr. John MacArthur on baptism. I was left confused, but after much consideration, I finally yielded to a second baptism in July 2018 so that I could freely receive Baptist communion.
On July 16, 2019, I heard from another priest from Patna that Fr. Devasia had suffered a heart attack late the previous evening and had passed away. I was depressed over the fact that I could not attend the funeral Mass of this saintly man. At the same time, I was pondering the first and last instructions he gave me. The first was given when I was suffering from chicken pox. He gave me a rosary and told me to pray. The last instruction was given when I met him in 2018. He had said, "Be a Catholic wherever you go." Even during my stay in Bhubaneswar, something kept drawing me to the Catholic Mass.
Life in Shanghai, China
In October 2019, I moved to Shanghai to pursue my post-doctoral research at the Shanghai Jiao Tong University. I was looking for a church from the moment I landed in Shanghai. I was aware that Chinese Christians have faced much persecution. Many of my Evangelical friends in India told me that true Christians and authentic biblical teaching could be found only in undercover (secret) churches in China. I believed their words without much investigation (a mistake on my part). I never had a fixed church during my stay in China. Since I loved meeting people, I used to visit different churches (both undercover and state-approved). The undercover churches seemed to lack connection to an ecclesial body, and the non-denominational congregations which were meant for foreigners were chaotic, since most attendees were from a variety of contradicting Protestant traditions. However, something really touched me when I decided to visit a Catholic church on Christmas Eve 2019. I considered myself an Evangelical until the beginning of 2020, even though I would attend Catholic Mass whenever I could, because I firmly believed that both Catholic and Orthodox Churches had got the Eucharist right. I still struggled with Catholic theology on Confession, the intercession of Mary, St. Joseph and the saints, and purgatory. I also had serious issues with the use of statues and icons.
Protestants, the Creeds, and lingering questions
As a child, I had been taught the Apostles Creed. I would profess to believe "in the Holy Spirit, the holy Catholic Church, [and] the Communion of Saints." I was instructed to receive communion with utmost reverence. The strictest Bible teacher I have ever known is my own mother. She used to instruct me to read a few verses and pray before beginning my secular studies. She used to take me to a Christian bookstore in our village and buy me books, including one about St. Francis of Assisi.
In the CSI communion liturgy, we would recite the Nicene Creed, saying, "I believe in one, holy, catholic and apostolic Church. I confess one Baptism for the forgiveness of sins." I was always a bit uncertain about the meaning of the Communion of Saints and why it mattered if I received communion if it was just a symbol.
By the grace of God, I started to develop a love for the Eucharist. When I attended Catholic Mass, I saw Catholics bowing down before the elevated Eucharist. Yet, I was troubled by the Confiteor in which we pray, "Therefore, I ask blessed Mary, ever-Virgin, all the Angels and Saints, and to you, my brothers and sisters, to pray for me to the Lord our God." For years, I remained silent when the congregation prayed that particular sentence.
It was a great grace when I eventually worked out in my mind and heart that Christ is truly present in the Eucharist; it could not be a mere symbol if it were to be at all efficacious. God was preparing me for Christmas Eve of 2019, when many of these issues came together in my mind and heart.It was a great grace when I eventually worked out in my mind and heart that Christ is truly present in the Eucharist; it could not be a mere symbol if it were to be at all efficacious. Click To Tweet
Homesickness
In 2019, I went to Shanghai, China, to pursue my postdoctoral research. On December 24th of that year, I attended an English Mass at a Catholic Church in Shanghai. After attending many random churches in China, I felt like I had found my way home. It was the same liturgy which we used at Sacred Heart Parish in Patna, Patliputra. My heart softened. The sense of being back home does that. I longed for that familiar liturgy and being in the Presence of the Eucharist far more than I had realized. The graces of that Christmas Eve lingered.
In the beginning of 2020, I was in the Philippines and Hong Kong. Once again, I found the liturgy to be the same and familiar. From my childhood, I had recited, "One, holy, catholic, and apostolic Church," but I could not find the church of my youth outside of south India, nor did I find the Baptist Church which I had been attending while in Bhubaneswar, neither could I find any of the many churches where I had preached and visited over the years outside of India. But there was a Church that proclaimed one faith, one baptism and one Lord and Savior without regional, ethnic or national boundaries.But there was a Church that proclaimed one faith, one baptism and one Lord and Savior without regional, ethnic or national boundaries. This Church — the Catholic Church — is truly one, holy, catholic and apostolic. Click To Tweet
This Church — the Catholic Church — is truly one, holy, catholic and apostolic. Praise God that this Church has been proclaiming the fullness of the faith that was handed over by Jesus to his Apostles. Even in the varied liturgical traditions within the different rites of the Catholic Church, the essence and truth does not change. It's diverse, yet one. It has imperfect people yet continues to bear fruit and produce saints for the greater glory of God. All those who tried to destroy her perish, but she remains the apple of her Lord's eye and the Bride who awaits her Bridegroom.
My last day in the Philippines
On the last day of a 22-day trip to the Philippines, I was in my hotel room near Ninoy Aquino International Airport in Manila. I was getting more and more convinced that the Catholic Church had something no other Christian body had. On that day, I wanted to go to the 6:00 AM morning Mass. I really wanted to thank the Lord for keeping me safe during my trip and for providing me with a position at the National Institute of Technology Patna, a job that awaited my return. So I walked to the nearby Catholic Church with the help of GPS. It was a shrine dedicated to St. Thérèse of the Child Jesus, Doctor of the Church. Bishop Oscar Jaime Florencio, the military bishop, celebrated the Mass. At some point in his homily, he shared some of his personal views about the Protestant Reformation. He definitely had my attention. I listened as he spoke even-handedly about it. He didn't bash the Reformers, but rather said it brought about a Catholic response known as the Catholic Counter-Reformation. The Catholic Church emerged holier, wiser, and more able to respond to challenges in the future. This was the first time l heard a Catholic priest speak about Reformation.The Catholic Church emerged holier, wiser, and more able to respond to challenges in the future. This was the first time l heard a Catholic priest speak about Reformation. Click To Tweet
My only experience from non-Catholic pulpits was people bashing Catholics, providing incorrect information about Catholic beliefs and practices, and some even going to the extent of deliberately lying about the Catholic faith to pull some people out of the Catholic Church.
Later that day and throughout that long flight from Manila to Kuala Lumpur and on to Kochi, I continued to ponder these things. I thought about the different churches and even the cults I had encountered. I wondered, why are there so many divisions? How could the same Bible be interpreted in contradicting ways, leading to so many disagreements? Why did most non-Catholic groups deny the Real Presence of Christ in the Eucharist? Why are the non-Catholics in the Philippines such staunch anti-Catholics?
I formulated an answer in my mind: In a family there may be disputes between husband and wife. Divorce is not a solution; a house divided against itself will fall. When a house is divided, the enemy makes inroads, as had clearly happened with all these diverging paths. Without the Spirit-guided Magisterium of the Church and its living sacred Tradition, one cannot interpret the Bible and get it right. I realized that non-Catholics had a set of favorite verses which they interpreted to suit their teachings. In contrast, the Catholic Church gave us the New Testament by way of the Holy Spirit and interprets passages in Sacred Scripture in light of all of Sacred Scripture. Catholics see the New Testament in the light of the Old Testament and vice versa.
Where it began
My mother gave birth to me in 1988 at Holy Cross Hospital, Nagercoil, a hospital run by Catholic religious sisters. On the second day of my birth, Dr. Mary John determined that I was in a critical situation due to malrotation of intestines. This prevented the excretory system from functioning normally. The sisters consoled my mother, gave her a picture of Our Lady and encouraged her to pray with Our Lady. My parents, who were poor at that time, were advised to rush me to Trivandrum Medical College as soon as possible for surgery. That was 70 km away. A Hindu driver put his vehicle and his life at risk to save my life by rushing us from Nagercoil to my hometown, and then to Trivandrum Medical College.The sisters consoled my mother, gave her a picture of Our Lady and encouraged her to pray with Our Lady. She has taken care of me all these years. Click To Tweet
All available beds were occupied when we arrived. After running from pillar to post, somehow my parents managed to get me admitted. My mother made a vow to God that she would raise me in the faith and dedicate me to serve the Lord if I survived. My mother kept her promise and continues to pray for me to this day.
As a child, I used to find the picture of Our Lady lying in our home and question my mother about it. My mother would tell me the story. In those early years, I didn't understand the significance of the Mother and Child in the picture. I now know that it is an icon of Our Lady of Perpetual Help. She is holding our Savior in her arms. Likewise, she has taken care of me all these years.
Where do I stand now?
I am now a convert to the Catholic faith. My nine years of study and personal experiences led me to know the Catholic faith as the fullness of faith handed over by Jesus to the Apostles. I was welcomed into the Catholic Church in July of 2021 in Murasencode Parish, Kuzhithurai diocese, Kanyakumari district, Tamil Nadu, India. On that same day, I also received the Most Blessed Sacrament.