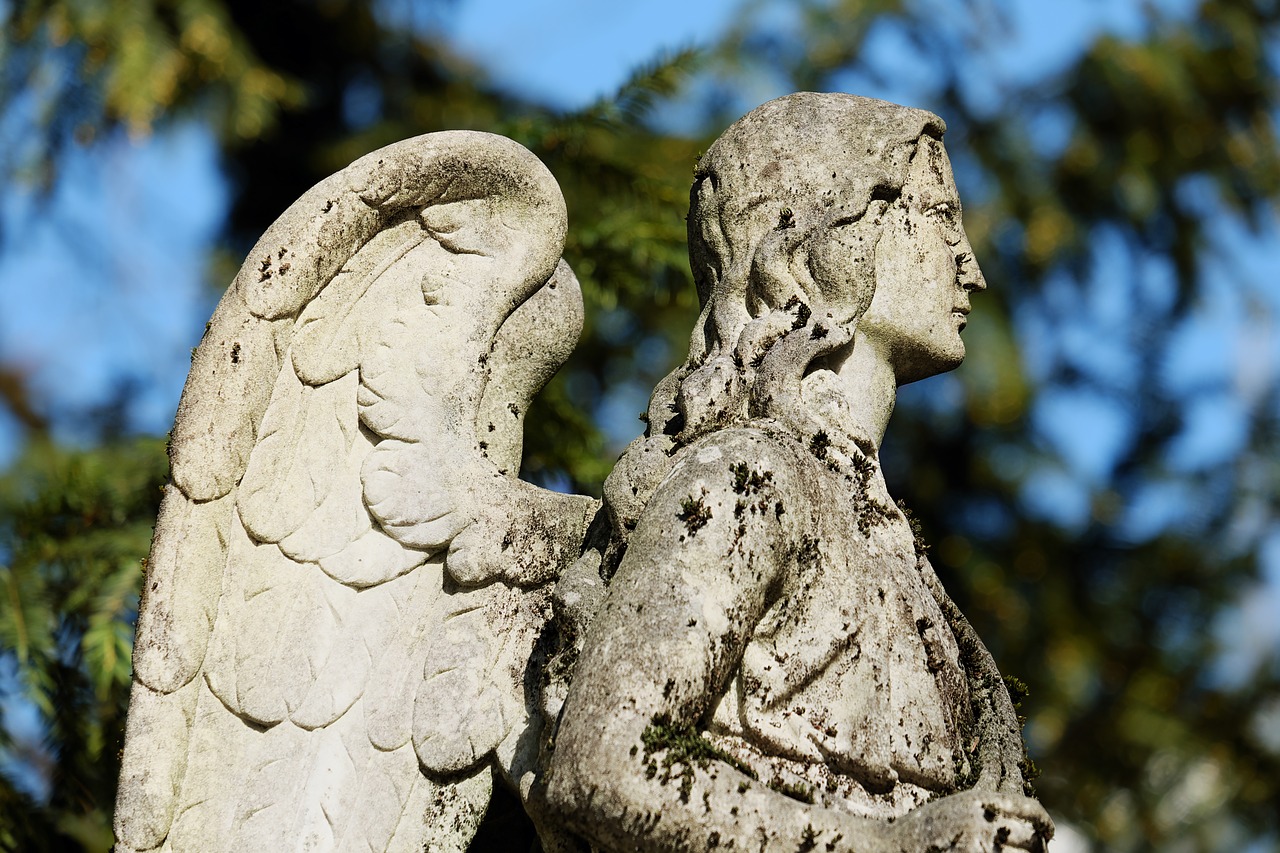 Cheryl's story is also available in book form: I Did It Afraid: He Was There All the Time
"You shall know the truth and the truth will set you free." John 8:32
My life changed dramatically on Holy Thursday, 2012, at the "empty tomb." But it actually goes back farther — to April 2010, just after Easter, when I stood at the Empty Tomb (in the Garden Tomb Park) in Israel. Desperately seeking God and an intimate relationship with Him, I cried out to Him to change my life and He answered in a way that I did not want to hear. However, through much emotional, spiritual, and physical suffering, He brought me into a deep place of intimacy with Him that has changed my life forever. I had to make a huge life change and get out of the boat and walk on water, completely trusting Him when nothing made sense. I had to do it afraid, but I can truly say, as I look back over these very difficult three years, I have no regrets. He was there all the time.
Torn
I grew up in Amherst, NY, in a devout Catholic family with two wonderful parents who loved the Lord and made sure that they took my siblings and me to Mass every Sunday. In fact, Dad went to Mass every day and I loved going to Mass with him whenever I could. When I was 12 years old, I dreamed that I would be happily married, with several children — both our own and adopted special needs children. My biggest dream was to be a foreign missionary. These dreams caused a deep internal battle within my heart and soul. Back in the 1960s, if you wanted to be a Catholic missionary, you had to become a nun and I felt no desire to be one.
When I was about 16 years old, I heard a still, small voice speak softly and tenderly to me: "Would you give your heart to me?" I started crying, because I thought the Lord was asking me to be a nun. I desperately wanted to serve Him, but as a married person, not as a nun. Tearfully, I said "No, Lord." I was not ready to totally surrender my life and dreams to Him. That day, I felt like a fugitive running from the very One whose love I needed and wanted most in my life. In retrospect, I know I opened the door for Satan to attack me in very vulnerable areas because I did not fully trust in the Lord's goodness and loving plans for me.
At 18, I had another profound encounter with the Lord while making a silent Ignatian retreat. While walking outside early one brisk morning, I had an out-of-body experience where I saw myself in a beautiful vision with all kinds of people of all ages, sizes, and colors from around the world holding hands. We all were dancing in a big circle praising and worshiping God with arms lifted high. There was such radiant joy and peace on all of our faces. I sensed the Lord speak to my heart: "I am going to set you free and as you get set free, you are going to take someone else's hand and they too are going to get set free and they are going to take someone else's hand and so on. But it will be a long slow process." Perplexed by the meaning of this experience, I asked the Lord why this was going to be a long, slow process. He never answered; however, my journey toward wholeness, truth, and peace has indeed been a long slow one.
During my third year in college I met a wonderful young man, Marvin, who loved the Lord. This desire to love and serve the Lord attracted me to him and we dated for about two years. After graduation, he asked me to marry him and, although I loved him, due to my unresolved conflict over wanting to be a foreign missionary, I declined. At the time, he was on active military duty and our desires were taking us in different directions. It was a very painful decision.
Scandalized 
We parted amicably, but both with broken hearts. My pain got worse over time, so I went to a priest and told him about my desire to be a happily fulfilled married woman, with lots of children and, yet, be a missionary. I told him of my struggles with celibacy (and not wanting to be a nun) and how I wanted to live a sexually fulfilling life with a wonderful husband someday. His advice to me was "love and do as thou wilt." His interpretation of this quote was less than commendable, but I trusted him, because he was a priest. He encouraged me to explore sex outside of marriage and then said "let me help you with this issue in your life."
I felt filthy afterwards and began to despise priests, thinking they were all untrustworthy. I became terribly confused, guilt-ridden, and unable to forgive him or myself; I blamed myself for what had happened and began to question my faith and the "truth" I had been taught as a Catholic. This incident led me down a destructive road emotionally and spiritually. If I could not trust a priest who stood for God, then whom could I trust? During this time of painful searching for answers, I also went to a nun and other priests who told me to check out other religions. I meditated on candles and took yoga classes, but none of these things brought the peace and truth I so desperately needed. All of this took place during the turbulent 70s.
I had gone to college to become a teacher, thinking this skill set would help me in the mission field. In 1980, after years of teaching and still no open doors to becoming a missionary, my life took a dramatic turn. Out of the blue, I heard that the FBI was looking for people who had a teaching background. For some reason, I felt very drawn to it. In a mysterious way, the Lord opened the door for me to become an FBI agent and, for the next several years, I worked as an intelligence analyst. I loved my job, but lurking in the back of my heart was my passionate desire to be a missionary. After several years, I made plans to leave the Bureau. While in prayer I said, "Okay, Lord, what do you want me to do…A, B, C, or D? I am finally ready to surrender my life to you and become a nun. Which religious order do you want me to look at?" He said, "Did you ever think I have a plan 'E'?" I replied, "What is plan E?"
Providence
One day in the spring of 1985, while sitting on the train going to work in New York City, a man sat across from me and kept smiling at me while reading what looked like a little Bible. A little voice kept saying: "Talk to him." I hesitated, because I had no idea what to say to him. Finally, we arrived at Grand Central Station and he got off the train. I heard that little voice again: "If you don't go find him, you'll never see him again." My reply was: "So what? Am I going to marry him?" But I obeyed and ran off the train amidst rush hour crowds. It was a miracle that I found him. I remember thinking, "Lord, what am I to say to him if I do find him?" When I found the man, the Lord gave me the words and I asked him if he was a Christian. He replied that he was a Catholic Christian. Excitedly, I told him I was too. I shared that I was new to the area and wanted to find a good church to attend. He replied, "Give me your address and I'll send you information about my wonderful church." It all happened so fast and it hit me afterwards that I gave a total stranger my address! Well, I found my way to this wonderful community of believers and to their Bible study (which Greg, the man on the train, led).
Greg and I quickly became good friends. Together we prayed for God's will to be made clear to me. I did a 15-day novena to our Blessed Mother and asked her to please give me the Lord's answer by August 15th, the last day of my novena. I did not expect the answer I got: "You are to marry Greg, your Bible study teacher and friend!" I replied: "But wait! He is divorced and he's dating someone else. I want to be a missionary and he is a Wall Street Executive. This makes no sense at all." The Lord spoke to Greg, also. He broke up with his current girlfriend and asked me out on a date. I knew from the first date that God had mysteriously brought us together for some reason. Four months later we were married by a Protestant minister in my parents' home; however, we continued to attend Catholic services in Stamford, CT, administered by Jesuits from Fordham University in New York City.
Destined for the Missions
During our first year of marriage, Greg said, "I have had enough of the corporate world. Let's sell everything and go to Bible College." As two Catholics and Greg having been divorced what Bible College would accept us? The Lord led us to Elim Bible Institute in Lima, NY, a school that embraced Catholics fully. Over time, we stopped going to Catholic Mass and joined the Institute's nondenominational Protestant church. Our faith really grew. Within two years, the Lord blessed us with two beautiful children, Chrissy and Charity.
As part of our school program, we had to find a ministry to serve in and we were both drawn to a home for unwed mothers, where we served as relief house parents. One day, we heard about a precious special needs girl, Jenny, who was born to an alcoholic mom and who needed a home. My husband said, "Why don't we adopt this baby with Fetal Alcohol Syndrome. If I can stand in front of clinics and tell ladies not to have an abortion, then we need to take the next step and help one of these moms." I totally agreed, because I always dreamed of adopting a special needs child. Soon after, we had a little boy, Joey, and life was good. We were heading to the mission field with four little ones all under the age of four. I couldn't believe the dreams I had at 12 years old were all coming true — in a way I never imagined.
In 1992, we applied to a missionary ministry, Wycliffe Bible Translators, and a physical examination was part of the application process. During Greg's physical, the doctor noticed an enlarged prostate. Shortly before Christmas, we went to an urologist who did a biopsy.
Our Christmas gift: "Greg, you have Stage 2 cancer."
Wycliffe's response: "We can't accept you due to your health situation."
We were totally shocked by this sudden turn of events and all the dreams we were working toward came crashing down in a heartbeat. Were we being punished? Where was God in all of this? Did we hear Him wrong all these years? Was Greg going to die and leave me with four small children (one with special needs who needed both of us to care for her)? Over the next several years, while living in Binghamton, NY, my husband, crushed and very broken, pursued various treatments. Fearing the worst, I experienced a total emotional collapse and clinical depression.
In 1999, we moved to rural Missouri and became involved with a wonderful nondenominational, evangelical Christian ministry teaching troubled youth, but it was not what we had prepared to do when we went to Bible school. One night in April 2002, an amazing event took place during a missions conference. While talking with a missionary from South America, the Lord spoke to my heart: "Get ready I am sending you to the mission field." I said: "But Lord how can this be with Greg's cancer?" He said: "It will no longer be an issue." Shaking inside, I questioned whether I was really hearing the Lord or did I imagine this. I told Greg what happened and suggested we pray about it. Two weeks later, a missionary came to our church and said if anyone wants to learn about missions or, better yet, go to the mission field, the harvest is ripe and waiting for you in China! Both of our hearts started pounding and we knew he was talking to us! We started the process of application purely on faith.
As we prayed, we felt the need to share this with our pastor. Shocked, he said that if this truly is of God, two things must happen: Greg must get a cancer free report and we must raise substantial support for our family of six. It was late April when we went to him. He asked when our departure date was and we told him the middle of August. Shocked again, he told us it was not feasible to raise that kind of support in just a few months. But when God calls, God provides. Greg went to his cancer doctor who said, in amazement: "I see no cancer — go to China." She could not confirm that he was healed, but the cancer definitely was in remission. The Lord said to us: "Sell what you have" and within six weeks we had more than enough money to go to China. All the support we needed had come just as God told us it would.
Laying down one's life
During our two years in China (2002-2004), we taught at a Chinese university as our "tent-making job" and held Bible studies and prayer meetings for the young students who were very hungry to know God in a real and personal way. We were told by other missionaries to be aware of Chinese "spies" in our classrooms. I could have never imagined that my FBI training in intelligence would prepare me to spot spies in a heartbeat. These were the two best years of our lives, as we saw many students come to know Jesus as their Lord and Savior and learn how to serve Him with their lives — kids who were raised in a Communist country as atheists.
Six months before the end of our contract, my husband started experiencing severe hip and leg pain and he could barely get out of bed to go to class. All of us missionaries would gather around his bed and pray for him to have the strength to teach his classes and keep up with our Bible studies. I told my husband that we should go back home. But his answer was, "No! God will give me the strength to finish what He has called us here to do." And sure enough He did.
When we got home to America in June 2004, we immediately saw a doctor. After hearing of Greg's symptoms, he told us that he believed Greg's cancer had returned and metastasized to his bones. Sure enough, he was right and once again. Shocked and dismayed, we wondered how could this be? "We did what you asked us to do Lord and now Greg is going to die?"
After a two-and-a-half-year battle, Greg went home peacefully to the Lord in November 2006. His death left my four children and myself in severe pain and disillusionment. We had prayed and believed that God would heal him, like He did so many others. Why would God not heal my husband who loved and served Him so passionately without complaining during this whole ordeal?
Our daughters were 16, 17, and 18 and our son was 14 when their father passed away. Their Daddy had been a great mentor and Godly role model for them and now he was gone. We were all crushed by Greg's death. Today, Charity and Joey are in the Marines and Chrissy has recently returned from teaching school in Poland. My other daughter, Jenny, is working hard on her GED. To this day, they still are trying to move on and find their way in life but it has not been an easy journey for any of them.
Healing
In April 2010, out of desperation and to find peace and direction myself, I took a trip to Israel with my pastor and a few people from my evangelical church. While standing at the empty tomb of Christ in the Garden Tomb Park, I cried out to the Lord and told Him I needed Him desperately and that I wanted to have a deep, fulfilling relationship with Him. I also asked Him, that if it was His will, could He send another wonderful man into my life, so that together we could serve Him? After praying, our pastor called us over to the gazebo for a communion service overlooking Skull Hill. When my pastor put the wafer in my hand, I looked down at it and said, "Lord, it is no longer enough for me to just have a 'memory' of You. I have to have You or I will die emotionally and spiritually." Then I heard Him lovingly speak to my heart once again, "Come back to the Eucharist." I was shocked to hear those words and I said, "Oh, Lord, that means returning to the Catholic Faith and I don't ever want to go back to the Church that wounded me so deeply as a young person." God remained silent.
My life went from bad to worse when I returned home. I fell into a deep dark hole of guilt, sin, and despair. One day I broke down and said: "Okay, Lord, I give up the fight. Whatever you want, I will do it." I opened up the phone book and looked up the Catholic church in a nearby town, which was about 50 minutes away. I lived in the Bible Belt and Catholic churches were few and far between. I called a church and spoke to a lady about my dilemma. I told her I needed to talk to a priest, because the Lord was calling me back to the Faith after 25 years. She said that she knew of a wonderful priest who could help me. Fr. J.J. told me that he would work with me as long as I needed and, thus, I began my journey home. I shared with him the horrible things that had happened to me and how scared I was to come back, because I didn't trust priests or nuns, because of the ones who led me astray.
Over several months, I went through deep inner healing and, through Confession, was able to forgive myself and the priests and nuns who hurt me so deeply. I finally got to the point where I was able to pray for their souls and ask God's blessing upon them. This elderly, sick priest was like a daddy to me, who took me under his tender wings of love and mercy, and nursed me back to spiritual and emotional health. During this time, Fr. J.J. would send me to the adoration chapel and tell me to just let the Lord speak to my heart and heal me. I started going back to weekly Mass and receiving the Eucharist. The Lord led me to Divine Mercy through an article about St. Faustina I came upon in a monthly magazine and I started saying the chaplet. The Lord spoke to my heart to start praying the rosary as well. I said, "But Lord, I don't have a rosary and why do you want me to do this?" I obeyed and He led me to a rosary that my husband had as a child. While praying it, a sweet peace would come over my troubled body and soul, which were both wracked with intense pain.
My doctor suggested I see a Christian psychiatrist. I really thought I was going crazy over this spiritual conflict, but when I shared my anguish with the psychiatrist, he smiled and assured me I was not crazy, but that he felt the Lord was speaking to my heart and to trust what I was hearing.  He also said that he had grown up as a devout Catholic, as well, very near to where I had grown up. He later left the Catholic Church and became Protestant. He also told me not to expect that my children or my Protestant friends would understand or accept my decision to return to the Catholic Faith. I was going to have to trust the Lord and find my strength in Him alone to courageously leave behind all that was comfortable and familiar and even face the rejection of my family and friends.
Getting out of the boat
As the weeks went by, I continued asking the Lord what He wanted me to do. One day in prayer He said, "Go sell everything you have, give to the poor and come follow me and do not be afraid of tomorrow for I am already there." He also said that my eye hadn't seen or ears heard the plans He had for me if I would just trust and obey. I was shaken by this, because I had recently bought a whole house full of beautiful furniture with money my husband had left me and I lived in a lovely comfortable home, with a good income, loyal Christian friends, a loving pastor who encouraged me, great insurance, kids that were secure there — and now I was to let it all go.
Scared, I called my cousin who said, "it sounds like the Lord is asking you to get out of the boat and walk on water with Him." I realized how safe and comfortable my boat-life was. It was the only life my kids knew and now I was going to shake their world up, too. I questioned the Lord and said, "They were already shaken up by their Daddy's death and now this, too?" After much prayer and courage, again, I did it afraid. When I asked the Lord where He wanted me to go, He told me to go back home to Amherst and care for my elderly parents (my daddy was in a nursing home and mama was in need of help at home). When I called my Mom to tell her what was happening to me, she started crying and said she had been praying to God to send her an angel to help her and that I was the answer to her prayer. (She later told me that she also had been praying for years that I would return to the Catholic Church.)
My children were very upset and concerned when I told them about my plans. However, I found peace and comfort whenever I went to Mass, adoration, or prayed the rosary or Divine Mercy chaplet.
When I returned home in October 2010, I sensed the Lord telling me to go back to the parish in which I grew up but I shuddered at the thought, because it had been such a liberal church and I was afraid of having another bad experience there. However, I obeyed and found out the parish had become a wonderfully orthodox church, staffed by holy and caring priests who helped me on my journey home. I joined the Woman of Grace Bible study group and the "Ladies of the Lord," a Divine Mercy prayer group. My faith continued to grow. I began attending daily Mass, as well as participating in an informal group of parishioners who prayed the rosary and recited the Divine Mercy chaplet daily after Mass. On Easter Sunday 2011, I returned to the fullness of the Catholic Faith.
Destiny
Then another unexpected turn of events occurred. In the fall of 2011, I was asked to share my reversion to the Catholic Faith with the "Magnificat," a women's prayer breakfast. I decided to go to one of their meetings ahead of time, so I would know what to expect. After the meeting was over, I went up for prayer and told the ladies I was interested in marrying again, but "Who would want someone as old as me, with four kids, including one who is intellectually disabled and lives with me." One of the ladies replied, "Let's see what God has in mind. Let's just trust Him."
About a week later, out of the blue, my mom said to me one evening, "Cheryl why don't you contact Marvin?" I said, "Mom, I haven't seen Marvin since I was in college. Besides, I know he is happily married and I am not in the business of breaking up marriages." With that, I stormed out of the room and asked the Lord why my mom would bring this up. Then a flashing thought went through my mind and I said, "Okay, Lord, I don't know what this means but if ever I was to get married again, I would want it to be to Marvin, but I will never go looking for him. If by some strange chance, this is your will, you will have to bring him to me and then I will know beyond a shadow of a doubt that it was of you and not of me." I let it go.
About two weeks later, my dad, who was holding his own, took an unexpected turn and was suddenly dying. Three days later, on Christmas Eve, we were all by Dad's bedside. As Mom held his hand she said, "John, John, we have done everything together for 61 years and now let us do this together, too, but please ask Jesus to make sure I am ready before He calls me home." With that, he breathed his last.
Two days later, the news of Dad's death was reported in the local newspaper and once again the Lord spoke to my heart: "Go get your haircut, you are about to meet an old boyfriend." I thought it was a joke, but I obeyed anyways. While at the funeral home greeting people, a man walked up to me and said, "Cheryl, do you remember me?" I said, "No" and almost passed out when he introduced himself as Marvin. It had been about 38 years since we had last seen one another. He told me he was in town for a few days visiting his elderly mother and he just happened to read in the paper of my dad's passing. He offered his condolences on my dad's passing, as well as my husband's. He went on to tell me that his wife died very unexpectedly seven years earlier from a heart attack.
I about fainted when I heard this and said to him, "You have to come see my mom." When Marvin approached my mom, he asked her: "Do you know who I am? Over 30 years ago, you and your husband opened your home to me and Cheryl opened her heart." She replied without hesitation, "Marvin." Marvin went to pray over my dad and, while standing there, I couldn't help recall how upset my dad was with me when I broke up with Marvin to follow the "crazy dream" of being a missionary. Now, out of my dad's death, new life — the life my Daddy had hoped for me — seemed to be coming to pass.
A few days later, a friend reminded me that the day of my father's viewing was my 26th wedding anniversary. This brought back another memory. Before Greg died, he told me that he felt I would one day remarry and that he was releasing me with his blessing to go forward with the plans God had for me.
Five days later, my mom went home joyfully and peacefully to her beloved Jesus and husband.
Joy of the Resurrection
Soon after, Marvin started e-mailing and calling me and I responded in lengthy handwritten letters. Then an extraordinary event occurred on Holy Thursday, 2012. A friend invited my daughter and me to an evening bus tour of churches especially decorated for Easter. She told me that some churches even displayed an empty tomb. I told her that my reversion to the Catholic Faith began at the empty tomb in Israel in 2010, so I hoped we would see one. After visiting several churches, I was so disappointed when I saw no empty tomb. As we were approaching the second-to-last church on the itinerary, my cell phone rang and my daughter Jenny told me to answer it. I didn't want to, but she persisted. It turned out to be a text from Marvin, asking that if he were to "hypothetically" propose marriage to me, would I say, "yes"? "You'd better say yes!" Jenny quickly piped up.  Excitedly, I wrote back: "YES!"
As we walked into the next church, there it was: an empty tomb and I ran up there and fell to my knees. I wept in thanksgiving saying, "Lord, I cried out to You two years ago asking You to fill me with your Presence and You said, 'Come back to Eucharist.' Not only did You heal my heart of deep wounds, but You brought me back to the most wonderful Church in all the world. Now, on this very night you have brought me before another empty tomb and you are answering my second heart's desire: to love and serve you in marriage with a man I once deeply loved, but was not ready to marry because I felt a calling to the overseas mission field. Now that dream has been fulfilled and you are now fulfilling another dream for me to marry Marvin."
The following week, while visiting Marvin (who lived in Virginia) and attending Mass at his church, I was blessed again to see another empty tomb. After Mass, Marvin suggested that we go up to the empty tomb and pray. At that moment, he said, "Two years ago, at the empty tomb in Israel you asked the Lord to come into your life in a deeper way and He did by bringing you back home to His Church and to Eucharist. Now, at this empty tomb, I want to fulfill the second part of your prayer and ask you for your hand in marriage. Will you marry me?" And with that, he put the most beautiful ring on my finger. I knelt in complete awe. We were married two months later, on June 23, 2012.
It has been a challenging year for both of us as we continue to draw closer to the Lord and to one another and continue to seek the Lord's will for our lives and marriage. One thing we know for sure: in spite of the many trials we have faced, we have no regrets and we know that God brought us back together. I am reminded of the words of the song Amazing Grace and its affect on my life: "Amazing Grace, how sweet the sound that saved a wretch like me. I once was lost but now am found was blind but now I see."
Recently, the Lord has shown me that the vision He gave me at 18 is coming to pass, as I share my story (which is really His story), with others. As I am continually being ransomed, rescued and set free from the lies, deceptions, and intimidations of the enemy, the Lord is using me to be His vessel through which His healing touch is setting others free as well.
Ad majorem Dei gloriam!
Amen.
Cheryl's story is also available in book form: I Did It Afraid: He Was There All the Time