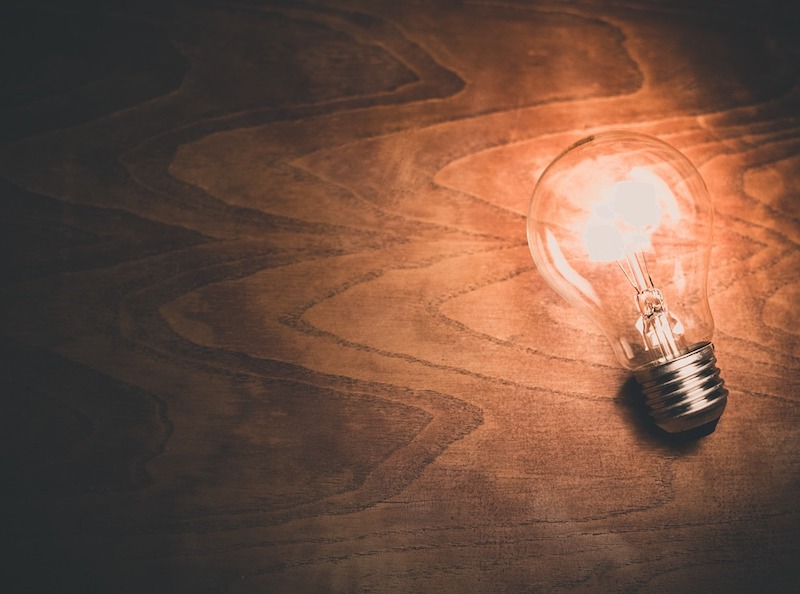 I always believed I was special and that my life had been touched by God, even before I was ever born. My mother was so big when she was pregnant that the doctors thought she was going to have twins. Twins run in my family and my parents were ecstatic. I was born in 1967 and this was before father and families and camcorders and cellphones were allowed in the delivery room. Things went differently than the norm on that particular day in Greenfield, IN. The doctors came out to the waiting room and told my father they had lost my heartbeat and that I had died. They also said my mother was fighting for her life. The problem was I had about one gallon of cerebrospinal fluid built up on my brain. In order for me to be born the excess fluid had to be drained off. After draining the cerebrospinal fluid off my brain, my mother gave birth to me and to everyone's surprise I was very much alive. I was rushed to Riley Hospital for Children in Indianapolis, IN so my brain activity level could be established and to determine if there was any permanent damage. On the way, my father noticed my reaction to the ambulance's lights and siren and prayed that I had suffered no permanent damage. The doctors recommended a shunt be inserted so that the cerebrospinal fluid could be permanently diverted.
The first surgery when I was a month old was a success. A shunt was inserted and the fluid was diverted to my heart. My parents watched and prayed that no permanent damage was done during the time I was in my mother's womb. The doctors told them what to watch for and they waited while I began to grow and develop. Even after the surgery doctors were not sure if permanent damage could be avoided. It was the first of several surgeries and shunt revisions throughout my childhood and teenage years.
I did not find out until many years later that my mother vowed to God that if I survived, she would raise me to be a preacher so; after graduating from high school in 1985 I went to Bible College in Cincinnati. I graduated in 1990 and began serving in the located ministry in a small town in eastern Kentucky. I was young, enthusiastic and preached with a combination of great conviction, heart, and humor that seemed to attract people. I followed the advice of my mentors and friends and condemned anyone whose beliefs were different than mine as misguided and bound for hell.
I would wonder why there was so much division even among the independent Churches of Christ that l loved so much. Other preachers would think nothing of condemning entire denominations and groups to hell; even going so far as to say that members of other Churches of Christ were going to hell. This was done, of course in "Christian love" to "save their souls."
Although I always wondered what made my interpretation of the Bible the only correct one. I would continue to preach sermons that "stepped on peoples' toes." I began dating a beautiful, young, southern woman while serving that church. However in early 1993, I left that church for another pastorate in southern Indiana. We were married in my new pastorate on September 11, 1993. We had dated one week less than a year when we were married.
In December of that same year, I began having headaches and being sick to my stomach; all familiar signs of a shunt malfunction. My new bride and I were living close to Cincinnati at the time so we went to a hospital there. Unfortunately after waiting several hours in the emergency room I was not seen. I was pastoring a church at the time and someone had called my parents in Indiana. My father rushed the three hours to the Cincinnati hospital. He put Lori, my new wife, and me in the family car and drove us to a hospital in Indianapolis where I was seen almost immediately.
While in the hospital they planned to inject dye into the shunt and check the function of it. This became impossible because the doctors found out that the bone had now encased the shunt entirely. There was no way to insert the needle into the shunt. However we did not find this out before they poked me several times in the neck with a needle without obtaining the desired results. All we could do was begin another round of antibiotics and hope the shunt was only blocked by some sort of infection. It turned out that that is exactly what had happened. I was on antibiotics for a couple of days and soon felt perfectly fine.
Together, Lori and I served several small independent Churches of Christ from 1993-1999. Family health issues caused us to leave the preaching ministry in 1999. Whereupon, we both got jobs outside of the church; we continued attending a local Church of Christ but never felt completely like we belonged.
In early February 2007 I went to my local Urgent Care for what I thought were swollen glands. To make a long story short, my regular physician determined I needed open heart surgery. Shortly before my surgery my cardiologist called my neurologist and asked about the function of my shunt. We all received a surprise. My neurologist said the shunt was not working because it no longer NEEDED to work. It was a miracle my body had processed the cerebral spinal fluid correctly. God had healed me. I was no longer hydrocephalic. My open heart surgery went perfectly. Although I was out of work for fourteen weeks the Lord provided for us financially in miraculous ways.
Something strange began to happen with my job in November 2012. I work from home for a company located in Blue Ash, Ohio.  Starting in November 2012 and continuing until April 2013, I was being scheduled to work every Sunday. For a Protestant, Sunday is the only day to partake of Communion. After one or two Sundays I was really beginning to miss this important event in my Christian life. About this time, my wife, Lori, began to follow the conclave that elected our current Pope. Little did I know that at that time the Holy Spirit was telling her that she needed to become a part of the Catholic Church.
She suggested that since I was not able to attend at the Church of Christ, we could go to Mass on Saturday night at our local parish. I agreed because I had always wanted to attend a Catholic church, I secretly felt like a spy gaining intelligence on "the enemy" at first. I thought I knew all about the Catholic Church and what they believed so I was not going to be tricked into anything. I told everyone I met that I was raised in the Church of Christ and has spent ten years in the ministry. No one seemed put off. No one said they hated the Church of Christ. No one said anything negative at all. In fact, Father Byers said that was great and he was glad that I felt comfortable enough to come! I was shocked. We decided to go back the next Saturday. Father Byers serves three parishes, two of which are very close to each other and our home, so my wife began to attend Mass throughout the week.  One day she came home and said she met a lady named Donna who, along with her husband, Ron, wanted to be our sponsors. I began to get nervous. Lori was reading any and every book she could get her hands on. She is a teacher so she knew the truth about the good the Catholic Church has done throughout history. She also recognized that the people in the Church have not always lived up to their beliefs and the problems that has caused.
Ron and Donna encouraged us to tune into EWTN (www.ewtn.com). They especially encouraged me to watch a program entitled The Journey Home hosted by Marcus Grodi. I also reached out the apostolate founded by Marcus Grodi, the Coming Home Network International. I was sent several helpful books including one by Bruce Sullivan, a former Church of Christ minister, called Christ in His Fullness. Mr. Sullivan struggled with some of the same issues I had struggled with for years. I also received an invitation to contact the CHNetwork with any questions. I called and was connected with a staff member named Jim Anderson. Jim was happy to talk to me and welcomed any and all questions I had about Catholicism.  In the meantime, Ron and Donna were giving me copies of Journey Home programs featuring former Church of Christ ministers like Bruce Sullivan and Eben Emerson.
Lori and I began attending RCIA classes. There was no pressure and I was encouraged to ask all the questions I needed. Lori had very few questions and in fact our sponsors joked with us that she grew up in a "closet Catholic" family. Her parents held many Catholic beliefs but were not Catholic. Lori was confirmed on September 9, 2013. I was still not convinced. Ron, my sponsor, told me early on that he was a convert to Catholicism from the Church of Christ too. We talked often about many things and as we talked barriers began to fall.
In late September 2013 our parish began to buzz with excitement. Matthew Kelly was going to be speaking in a parish in Cincinnati. Lori and Donna were beside themselves. Unfortunately, I had not read any of his books, watched any of his DVDs or listened to any of his CDs; consequently I was (at that time) not impressed. I was scheduled to work so I used that as an excuse not to attend. This was met by a chorus of negativity, a ticket had been purchased for me and I was going…end of story. I told work I would not be in and attended the seminar. The morning of the seminar, I looked at the back of one of Mr. Kelly's books and found out he hailed from Australia. At least he would have a cool accent, I thought. We weren't at the seminar ten minutes and my whole opinion of Mr. Kelly had changed. In fact, he had begun to change my whole idea about the Catholic Church in general. I took notes as fast as I could. I cried. I laughed. I cried as I laughed.
I was growing deeper in my love for the Father, Son and Holy Spirit as well as the Communion of the Saints. I was devoting more of myself to God and started a Mass journal. Even though I was going through some life-altering changes I had a peace. A peace I had not had before. RCIA classes continued, I met with Father Byers several times. He did not pressure me but seemed to truly care about me. I found out he was a convert to Catholicism too. My desire to take part in the Sacrament of the Holy Eucharist began to grow. Over and over I read and contemplated the words of John 6. "My flesh is real food. My blood is real drink." I had read those verses before but been taught it was symbolic.
In late May or early June 2014, a package from Dynamic Catholic arrived at our house addressed to my wife, who is a member of the Ambassadors Club at Dynamic Catholic. It was a program entitled Decision Point. The Father, Son, Holy Spirit, and all the saints began to work on me while I watched this fascinating program. It was informative and educational. It was probably designed for older children and teens about to be confirmed but through it I learned so much about Catholicism. During the program, Matthew kept saying, "Just do the next right thing." That turned out to be a key point in my faith journey. It is so simple.
Ron, my sponsor had given me a CD from Father Robert Barron (www.wordonfire.org). On the CD, Fr. Barron had a three part homily: Blind Bartimaeus, the Samaritan woman at the well, and Jonah.  Though I typically work at home, I had to drive into work for a couple of days in early June 2014. I decided to put Father Barron's homily on my iPod and to give it another listen on the way home from work. On the way to work I listened to a Joel Osteen sermon. On the way home, since I am a believer in equal time, it was Father Barron's turn. I had listened to the CD a couple of times before so I was familiar with it …or so I thought. When he began to draw out the parallels in the story of the woman at the well; knew what the next right thing to do was. Father Barron explained out several important points: Christ is the bridegroom; The Church is the bride; the bridegroom wants to have the most intimate kind of pure love relationship with the bride; man has a thirst for God (Ps 42:1); God has a thirst for man (Ps34:8); and the place where we can taste and see that the Lord is good is the Eucharist. I know God was saying that He wanted to have that kind of intimate love relationship with me.
I had been celebrating communion symbolically for years and now it was time to celebrate the Eucharist in the fullness of Christ; to have the kind of relationship God wanted for me. This is the kind of love relationship that Pope John Paul II talks about in Theology of the Body. I felt the Lord say to me, "Now is the time." I heard Matthew Kelly say, "Just do the next right thing."
Like Gideon, I put out a fleece. I did not want to make this decision on strictly an emotional basis. The next day I would be working from home, as usual, I would listen to the message again and if I heard the Lord speak to me again I would act…immediately. I listened the next day, June 4, 2014, and heard the same message. It knew was time for me to begin to celebrate the Eucharist in the fullness of Christ. Immediately after work I began to call everyone I could think of and tell them of my decision. Father Byers quickly arranged his schedule and mine because I did not want to wait any longer to receive the sacraments. On Thursday June 12, I made my first confession and on June 15, 2014, at the noon Mass at St. George Catholic Church in Georgetown, Ohio, I was confirmed and received my First Communion.
I am slowly becoming immersed in the Catholic Church. Some things come easier than others. I feel more hope and a stronger connection to "the faithful departed" than ever before. It breaks my heart to know that some Catholics do not believe in the Real Presence. I want to tell them that the Real Presence is what will draw people to the Catholic Church
Many things are new to me like the Marian devotions, the Rosary, the Divine Mercy, praying for the dead, sacramentals, and the Nicene Creed. However, these practices have served to strengthen my faith in way I cannot even begin to explain.
I still feel a strong desire to preach and teach. I am always receiving questions about Catholicism and their specific family traditions. Father Byers says that Catholicism is like an ancient house with innumerable rooms. First you find your way to the most important rooms, like the powder room, the bedroom, the family room and, of course, the kitchen. Then you can begin to find other rooms and enjoy and share the riches of that room. Some rooms are small but many, because of the sheer number of years in existence are vast halls. I find myself lately enjoying two spaces very much. One is an enormous room of photographs, drawings and stained glass pictures of all my new family. My goal is to endear myself to a new saint each month. The other room is the cemetery outside of the house. I spend hours praying for those "faithful departed"; knowing that one day, perhaps soon He will come to take us into the light of His marvelous love and grace.
Life is a journey, enjoy it. May God give you joy. Be not afraid and wait upon the Lord.