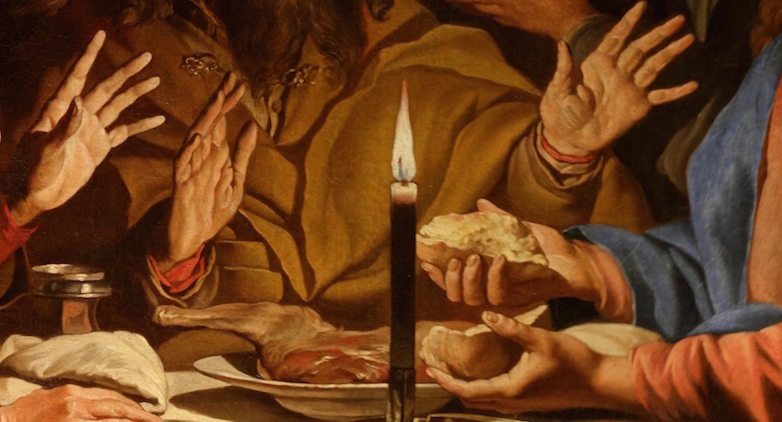 Early Years
In my youth, my whole family was actively involved in many aspects of the United Church of Canada in Calgary, Alberta and in Montreal, Quebec. They were good and creative years. My call to ministry came while serving as a counselor for a church camp outside Montreal. One beautiful summer morning, the sun was dancing off the water and a gentle breeze was blowing. Our tent gathered for morning prayers and Bible study. Youth from a gang infested part of Montreal were under my care. They complained loudly in the middle of this holy time and said, "Let's do something else! This is a waste of time!"
In my spirit, I saw a great black, all-consuming hole for these boys with no spiritual reference point in their lives. I had to do something with the rest of my life to help people come to know such a gracious Creator. I spoke to the camp chaplain. He discouraged me from seeking full time ministry. He said, "If you feel the same way in three months, come back to me and we will talk again." In three months, I felt exactly the same way, so I began the process for acceptance as a candidate for ordination.
Candidate for ministry in the United Church
I began my academic training at Mt. Allison University in Sackville, New Brunswick and I completed a Bachelor of Arts degree there. However, the real tests for preparation as a pastor came as I went out each summer to serve as a student pastor for the United Church Mission Board. In Albert County, N.B., I became convicted that God holds His shepherds accountable for the immortal souls of those over whom they are given authority to shepherd (Ezekiel 34: 7-10) and that apart from Jesus we can do nothing (John 15:5). I was ministering to a woman who was dying from extremely painful bone cancer and I realized that my earthly wisdom was as chaff in the wind. This woman's friend came to pray for her and to remind her of Jesus's promises as the Good Shepherd (John 10:11-18). I saw the peace of Christ come into her body from head to toe, giving her the ability to rest in Jesus. A few days later she died. For me, this experience set off a chain of events to establish a relationship with Jesus as Savior and Lord. My source of inspiration for preaching could no longer be evangelism and social services books, but the story of God's transforming love found in the Bible. I began to turn to Christ to guide my life and ministry.
Another summer mission led me to Kingston, Ontario, where I worked in two inner city parishes amongst the poor. From childhood, I identified with the biblical call to care for the oppressed, widows, and orphans. In 1969, I became the Executive Director of Queen's Volunteer Bureau, Kingston, Ontario. While in Kingston, it was a natural connection to enroll in the Bachelor of Theology course at Queen's Theological College, so I could complete my pre-requisites for ordination. I discovered that social justice ministry without the balance of a contemplative life of prayer could be very dangerous.
Messianic Encounter with Christ
While at Queen's, my Old Testament professor challenged me to read the Bible, saying, "Ask God to show you your story with Him." As I read, I became jealous for the Jews' vibrant covenant relationship with their God. To learn more, I took biblical Hebrew and spent Fridays at Hillel House (the Jewish ministry on campus). Once again, I was discouraged. It was one thing to believe intellectually in a Creator who makes covenants with us, but quite another to be a part of a chosen people called to be the light of the world. I had to learn how the Jewish Jesus fit into God's eternal covenant with Israel and the world.
One night in November 1969, the Lord came to me in my brokenness and I had, what I would best describe as, a mystical experience. I found myself all alone. I had a sense that my life as I knew it was about to come to an end. Suddenly, I was aware that I was in a courtroom with someone on my right hand. The judge was before me and on his desk was a great pile of proofs of my failures. On my own I could not avoid a severe sentence. I had the sense of a kindly person on my right, interceding for me with the judge. Shortly thereafter the judge said to me, "You are free to go."
I skipped up the stairs to my bedroom with freedom in my soul. I fell on my knees beside my bed and pulled out my Bible. Weeping for joy, God showed me answers to the many dilemmas I faced. It was like the outpouring of the Holy Spirit on the elders of Israel that God gave to Moses to assist him in leading the people of Israel in the desert (Numbers 11:14, 24-29). From that night onward, I read Scripture morning and evening, no longer as a series of disconnected theological concepts to be studied, but as the breath and hope of my life. A persistent question remained in my heart, "Who was this person who intervened for me?"
One day my eyes focussed on 1 John 2:1-2: "[B]ut if any one does sin, we have an advocate with the Father, Jesus Christ the righteous." It was like a light went on in my soul! It was Jesus who spoke in my defense. It was Jesus who paid the price for my release and brought me into this new relationship with God. I am thankful for our Jewish ancestors, Jesus and the Apostles, who have shown me a God who desires an abiding covenant relationship with not only Israel but all the nations — including me. This covenantal faith relationship has helped me see the Catholic perspective on the activity of God in the sacraments. Our dear Lord is all about grace!
Two mores shifts toward Catholicism
Theological Turmoil – In North American seminaries during the 1960s, the philosophy of "God is dead" was popular. Theologians were attacking the validity of the Incarnation. Miracles were explained away in human terms. The truth of Jesus being both God and Man was reduced to Jesus simply being a man for others. The ancient creeds were changed for use in worship. Yet this was the very time when a loving God had broken into the darkness of my life, given me forgiveness and hope, and filled me with His Spirit. God was most certainly not dead for me. Jesus was, and still is, the healer of my soul.
Liturgical – Even during my undergraduate years at Mt. Allison, I was aware of a great tradition of "pulpit orators" in the United Church. In Montreal, I lived next door to one of the most celebrated of these preachers. I considered him my spiritual grandfather. He often gave me books to read from his vast library. "Pulpit orators" addressed many subjects, but did not necessarily help parishioners come to know the saving love of God through the systematic reading and preaching of God's Word.
I prepared a paper while at Queen's on "Preaching the Church Year," with the help of the Dean of the Anglican Cathedral in Kingston, Ontario. I concluded (and still believe) that the focus of the preaching ministry should never be on the preacher but on the person of Jesus crucified and how He is risen and present even as we meet for Mass today. Pulpit orators present self-conceived ideas about Scripture drawing attention to their eloquence. I wished to help people enter into a deepening relationship of trust with the God of saving love revealed in God's Word. In so doing I began to see the power of the Church Year to guide a pilgrim people through the trials of this life.
Appreciation for the Eucharist Grows
God prepared my heart to be ready to join a missionary team, not just to be a solitary firebrand for faith. In the summer of 1970, I joined a team of InterVarsity Christian Fellowship students reaching out to youth in trouble with the law through drug abuse. It was on this team that I met my future wife, Julia Smith. Julia was a very well-grounded Presbyterian woman who was considering full time work in the Church.
I left Queen's in the fall of 1970 and went to work in a Jewish General Insurance brokerage. Julia graduated from Carleton University and returned to Montreal to work. While we dated, we grew increasingly hungry for midweek communion and found an Anglican Church across the street from my office where we could go. That became our weekly date with supper afterwards at a Montreal bistro. A deeper sense of the Real Presence of Christ in the Eucharist came when Julia and I were invited by my Jewish boss to attend his family Passover Seder supper. For the next 25 years, I studied and experimented with the use of the Seder meal in parish life as God's visible lesson helping us understand what He was doing in the Passover Lamb. God's instruction was to observe this rite as a perpetual ordinance (Exodus 12:24). In Jesus's offering of Himself as the "Lamb of God who takes away the sin of the world," I came to understand the abrogation of God's perpetual ordinance (Hebrews 10:8-10). We are faced with a critical question: Given that God's covenant is eternal, then why would He allow the destruction of the center of sacrifice for Israel (the temple) unless He offered a better way? He offered a complete sacrifice in the body of His Son. As a Catholic, I give thanks that every time we celebrate Eucharist, we celebrate the sacrifice the Lamb offered for us. Jesus Himself fulfills the promise of His Presence under the appearance of bread and wine.
During that same period of time, we found a number of Anglican priests who were wonderful Bible teachers and enthusiastic to evangelize. Eventually, we connected with one such priest in Verdun, Quebec. The priest asked us to be youth group leaders. Julia and I attended his weekly Bible studies and have carried on that practice in every parish I have served. It was this priest who prepared us for confirmation in the Anglican Church and encouraged me to see the Bishop of Montreal to become an Anglican priest.
Once confirmed, I was interviewed by a committee that recommended candidates for ordination to the bishop. I felt so strongly that Julia and I could grow in faith and offer useful service for the Lord through the Anglican Church that I quit my job as a Life Insurance underwriter, enrolled in Montreal Diocesan Theological College, paid off my United Church academic loans, and began using my savings to pay for tuition until the Bishop approved my candidacy. The approval of the Lord came to me when I received, on the same day, a letter from United Church thanking me for repaying my student loans and wishing me well in the future and a letter from the Anglican Theological College welcoming me to its student body and setting a date for orientation!
Ministry in Sacraments and Prayer 
As a seminarian, I was sent out to visit in the parish and came upon a man with a brain tumor. He was in pain and dying. I came back to my priest and asked if we could take some oil, lay hands on him, and pray for healing. The priest said "no, we only pray for the sick at the communion table on Sunday." Sadly, the man died before Sunday. I felt that the core of ministry was being shifted from a preacher/counselor to one who exercised sacramental ministry.
I became involved in an interdenominational ministry called the Order of St. Luke (OSL). Its goal was to restore the ministry of healing to the church. OSL members were pastoral visitors, pastors, religious, doctors, nurses, and hospital staff. There was a biblical study course for six months and a number of books to read for those who wished to be members. With OSL I had the opportunity to be involved in liturgical rites of healing at the local parish and conference level. It was truly a blessed time of learning.
The Body of Christ 
My ancestors have always been very musical. I follow in that path as a composer, singer, and instrumentalist. Hence, when the music of the Catholic Charismatic Renewal burst forth from Ann Arbor, the St. Louis Jesuits, and inter-denominational charismatic fellowships, I was right in the midst of it, being filled with joy and passing it on. Contemporary music was used to embolden the Body of Christ by strong hymns of faith and hope and Scriptures set to song. Worship in many Anglican Churches in Canada was transformed by such vibrant music. I remember being chastised by the Holy Spirit for my evangelical intransigence for the song "I am the Bread of Life." He showed me that it came from John 6. Years later when Catholic Bishop Luke Bouchard taught on John 6 at Newman Theological College, Edmonton, Alberta, I came to understand that it was not optional to believe Jesus's teaching that the fruit of eating His Body and drinking His Blood is eternal life. Jesus was willing to start all over again, even with His Apostles if they walked away from Him on this point. Thankfully, Peter spoke for the rest of the Apostles when he said, "To whom shall we go for you have the words of eternal life?" (John 6:68). It was that song and Bishop Luke's teaching that helped me accept the first of three great hurdles to Catholic conversion: the Real Presence of Jesus in the Eucharist, the place of Mary, and the centrality of Peter as first amongst the Apostles.
The Place of Mary 
Through the Charismatic Renewal I came to know many Catholic believers on fire for Jesus. For many years, I attended the weekly meeting of Our Lady of the Valley Prayer group in Chilliwack, BC — especially when they were offering Life in the Spirit seminars. I had attended my first Seminar at St. Mary's Anglican Church in Beaconsfield, Quebec (1977), which was led by charismatic Anglicans. There were not any doctrinal concerns for me at that time. I was confused, however, by the request of Catholic charismatics for Mary to intercede for them. I thought only Jesus did that.
Then in 1995, two things happened to clear up my concerns. I spent a weekend at a couple's cabin. The wife offered to teach me how to say the rosary. I remember with great vigor saying to her, "I am a Protestant. I do not do such things!" The next day full of faith, this woman humbly taught me to say the rosary using her father's rosary. She gave the rosary to me and said, "As you feel led, use this in your prayers." I did use it — for many years! I learned that Anglicans say the rosary, also. Anglicans even have places of devotion to Mary. I came to see: "Who could be a better model for us of being filled with the Holy Spirit than Mary?"
My wife and I completed catechetical studies with Oblate Bishop Denis Croteau and were given the freedom to do further Catholic studies at Newman College. I learned some critical things about the honor, not the worship, we give to Mary. The early Church Fathers and their councils defined the role of Mary. This was all new to me. Why the intense concern for Mary? Was she Christotokos (Christ bearer) or Theotokos (God bearer)? Without the early Church affirming that Mary in fact bore the Son of God, as Theotokos, Jesus would have been relegated to just another teacher who was either a liar or a lunatic (as C.S. Lewis once said). Mary's favor with God and her humble willingness to be in union with God's will, mirrored how her Son would fulfill the Father's will on the cross. Mary bore the Savior of the world. Because of her role in God's plan, it was entirely logical that the Church would declare the two Marian dogmas (her Immaculate Conception and Assumption into Heaven) to be believed by every Catholic everywhere. John Cardinal Henry Newman's preaching helped me understand this.
In the same year (1995), I attended the 40-day Spiritual Exercises of Ignatius at the Jesuit Retreat House in Guelph, Ontario. Central to Ignatius's exercises is what he calls "colloquies," or prayer conversations, between you and the Father, you and Jesus, and you and Mary. I had never conversed with Mary in prayer before. One day, sitting all alone before the Blessed Sacrament, I felt Mary come to me as a warm and inviting mother. I heard her say in my heart, "Don, come sit on my lap and tell me what is troubling you." I spiritually did what she asked and I was overjoyed. I had never experienced maternal love quite like that all my life. I wept in thanksgiving. As a pastor, now I have seen Mary's assistance to help the dying to leave this earth without fear, especially as I pray the Glorious Mysteries with them.
Petrine Authority 
When dealing with St. Peter's authority, there was great urgency in my life to find "full communion." As a priest in the worldwide Anglican Communion, I had looked to the Scriptures, the bishops, the first five ecumenical Councils of the Church, the Prayer Book, and reason to be bulwarks in matters of faith and morals. In the last ten years of my ministry as an Anglican, I saw the authority of bishops eroded by synodical government made up of clergy and lay people who were less and less biblically literate, making decisions about faith and morals that were increasingly swayed by political and societal values, not derived from the Gospel. I saw church discipline inconsistently used and an arrogance of diocesan bishops to do what is right in their own eyes, regardless of the effect on the worldwide Anglican Communion. This has caused in my lifetime a terrible schism between dear friends and fellow Christians. There was no central core of belief; all was up for democratic vote.
I began to search diligently for the gift that would bring unity to the Church. Bishop Croteau gave me a very well-reasoned paper on Petrine authority written by a former Lutheran bishop who had become a Catholic. After reading his paper and every reference to Peter in the Scriptures, I came to a number of conclusions. Jesus consistently chose Peter as the first amongst many disciples and when He named the Apostles (Matt 10:2). Jesus personally mentored Simon, the Rock. Peter witnessed Jesus raise the dead and Jesus invited him to the Mount of Transfiguration, in the same way that Moses brought Joshua up on the mountain to learn how to lead God's people. Jesus trained Peter to face his times of weakness by telling him to expect to be sifted by Satan and later to strengthen the brethren (Luke 22:31-34). After Peter's failures, Jesus reinstates Peter as the leader amongst the Apostles (John 21). The crowning touch is the unique role Peter plays in the proclamation of Jesus as the Son of God: Jesus tells Peter he will hold the keys of the Kingdom (Matt 16:18). It is this inspiration of the Holy Spirit, declared by Jesus, that gives Peter his unifying role as leader of the Apostles. In Acts 2:14-36, Peter speaks for the Apostles to the people of Jerusalem after the descent of the Holy Spirit. It is to Peter that St. Paul comes to receive the right hand of fellowship and apostolic approval for his continued work of evangelism (Acts 15: 7-11; Gal 1:18; 2:9). During this time, Bishop Denis studied the Catechism of the Catholic Church with Julia and me and encouraged us to read books by recent Catholic converts.
Meditating on all this settled my soul. My desire for "full communion" could find its home in the Catholic Church with the Pope and Magisterium as a gift of God for unity of the Church in all ages, with Mary as my spiritual Mother, and with the daily presence of Jesus abiding in me through the Eucharist.
Living the Mysteries 
In our diocese we have a wonderful retreat center called Trappers Lake Spirituality Center just outside Yellowknife, NWT. In the heart of the center is a tepee-like structure where all gatherings and teachings take place during conferences. Both Julia and I felt that if Bishop Denis wanted to send us off to Newman College for two years to complete any requirements laid down by Archbishop Tonnos for the Congregation of Faith, we wanted to do so as Catholics. We wished to be in full communion with our brothers and sisters in the Catholic Faith by being confirmed and by making our verbal ascent to the teachings of the Magisterium. We invited our friends from many different denominations to be with us during that confirmation ceremony held in the Teepee. During the summer, we came back to the diocese and worked as lay missionaries in missions, including the Dene people.
I never told my Anglican evangelical or charismatic friends that I had been using the rosary in my private devotions until November 2006 when I received a papal indult from Pope Benedict XVI giving me permission to be ordained as a married priest. I phoned my friend who had given me that rosary back in 1995 and told her I had been using it all these years. She said, "Don't you know whose rosary that is? It is a rosary of St. Benedict! He has been protecting you all these years and leading you to this point." She sent me the inscriptions on the front and back of the Benedict medal attached to my Benedictine rosary. I was amazed and deeply touched.
Once Pope Benedict XVI gave approval for my ordination, I was able to have my Diaconal Ordination in a native community called Ft. Good Hope in the central part of Northwest Territories. They had never seen an ordination in over 100 years of existence as a mission in our diocese. One of our permanent deacons was able to share about the meaning and mission of the Order of Deacon (perhaps sowing seeds for new leaders amongst the Dene). That night I went over to a 92-year-old woman and gave her a big hug and let her see my new collar. She had prayed her "beads" with Mary every day for three years, so I could become a priest.
One week later Bishop Denis ordained me a priest at St. Patrick's Catholic Church in Yellowknife (Feb 18, 2007). It was awesome to have my hands folded in obedience into the hands of my bishop (as St. Francis taught) and anointed for service. My final words of thanks at the Ordination Mass were thanks to my wife for her support in ministry for many, many years; thanks to the eight bishops who placed confidence in me to pastor in their dioceses; and to the Dene people that I would be one of the first of hopefully many diocesan priests to serve in Denende.
Each Sunday, Julia and I joyfully experience an awesome mystery. As each person comes forward to receive the Body of our Lord, we realize that we are united as members of a living Body, with Christ abiding in us, on earth and in heaven: full communion (Rev 5:9-10) which includes the Franciscan view of communion with all creation (Rev 5:11-14). Celebrating Mass is no longer centered on my personality, but its focus is being in persona Christi. Every day, God sends us out as Catholics with new challenges and graces to achieve justice balanced by prayer fulfilled by the whole Body of the baptized.