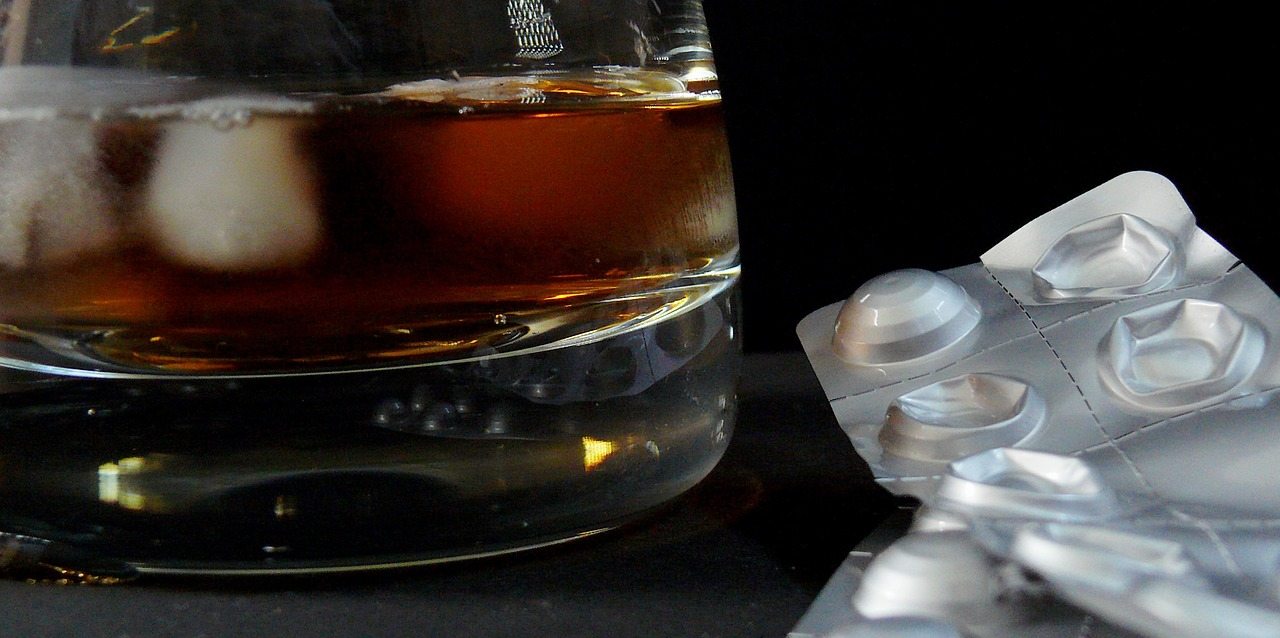 After 27 years in various Protestant churches, I finally returned to the Catholic Church of my youth. I am truly blessed to be a Catholic Christian once again.
Along with three sisters, I was raised in Utica, New York, son of a single mother. There was never a father figure in my life. But my Italian grandmother, who was deeply Catholic, had a profound impact on me early on.
I was baptized Catholic as an infant. Then, as a young boy I would stay with my grandmother on the weekends. She would tell me stories about the Lord and the Blessed Mother Mary and take me to church. I dreamed of becoming a Catholic priest. I would also walk miles on my own to go to church, even when no one else in the household was interested in going. I really loved Jesus Christ as a youngster, but all that would change as the result of peer pressure and other factors.
We moved to North Utica, living in the housing projects for most of my teen years. In the fifth grade, when I was eleven years old, things took a turn for the worse. I began to smoke cigarettes and marijuana, drink alcoholic beverages, and to lose interest in school. My biological father, as I learned, was an alcoholic, and I had heard rumors that my paternal grandfather had died drunk in an alley. I followed in the steps of my forebears, addicted to alcohol from the very first drink.
Oh yes, I continued attending church and attended religious instruction throughout my grade school years. I was even confirmed. My mother saw to these things — and I must say that now, decades later, I am grateful that she did so against my rebellious wishes. But in those days I was no longer interested in my Catholic faith or anything spiritual.
As a teenager, I had no concern about anything other than sex, drugs, and rock 'n roll. I had all the signs of a full blown alcoholic as a teen. Hating school, I decided at the age of sixteen that I wanted to enter the United States Marine Corps. Back in the late 1970s, they would allow an individual enter the military if he had completed the tenth grade. So I sat through the tenth grade and joined the month after I turned seventeen. I wanted to get out of the house, party, and see the world. My motives were purely selfish, and I wasn't at all patriotic. Instead, I proceeded to party and womanize throughout the three years of my enlistment. I was not a very good Marine; it's a miracle that I received an honorable discharge.
During my time in the military, there were a number of events in which the Holy Spirit called to me. One time in particular, he gave me a vision regarding the horrors of hell. The background of it was that my grandmother used to pray the Rosary every night and intercede for all of us in the family. She had a life-size bust statue of Jesus Christ as He might have looked when He was suffering through His Passion. He was wearing the crown of thorns and bleeding as He looked up in sorrow to His heavenly Father. She kept this image atop her television set and would focus on it during her time of prayer.
While I was stationed in California, I went to a drive-in theater with a girl I was seeing and another couple. We watched a couple of horror movies. The movies were "Last House on the Left" and "Don't Look in the Basement." During a scene in one of the movies, two men were in a room. One of them was going after the other with a chain saw, and the other was screaming and crying for mercy. All of a sudden, between these two men I saw the image of my grandmother's statue and heard these words in my mind: "I'm giving you a glimpse into the horrors of hell; this is the path you have chosen." The image of Christ was looking upward in sorrow, but I immediately realized that the sorrow in this instance was because I was on my way to hell as a result of the path I had chosen in life.
"Did you see that?" I asked my friends. "See what?" they all responded. "Never mind." I figured I'd better shut my mouth so I wouldn't be perceived as a religious fanatic. But after this incident, I developed a fear of death that would not be remedied until I had made my peace with Jesus Christ.
Once I had fulfilled my three years in the Marines, I moved to alcohol full time as my drug of choice. While still in the military, I had told myself at one point that I would quit drinking when I got out of the military, but I couldn't stop. I went through a couple of drug and alcohol rehabs with the Veterans Administration, but I was just playing games. I also went to Alcoholics Anonymous (AA) meetings, but once again I was in and out of the program, playing games. I finally got serious in the year 1984. In the AA program, they have a saying that one is not really going to quit drinking until he hits bottom. With me, this was definitely true.
My bottom came as a result of spending a whole night of drinking and drugging into the next day without any sleep or rest. I had met my biological father in a bar. I had only met him once before, and as we were sitting at the bar together I began to sob uncontrollably. He was driving a motorcycle, so he told me he would go home and get his car so he could put me in the car and take me home. When he left, I walked out of the bar and walked down the street and passed out next to some railroad tracks. Some little kids, riding their bikes, found me and woke me up asking me. "Mister, mister are you all right?" It was then, when these little kids found me in that condition, that I realized that I had a serious problem and had to get serious about it before it killed me.
When I began to attend AA meetings again, this time I was serious. I got myself a great sponsor, a practicing Catholic who had been sober for six years. I had grown up with two of her sons during my teens. Of course, I had partied with her kids and had witnessed many episodes when my sponsor was incapacitated from drinking while we were hanging out at her house. But now she seemed like a really spiritual woman. She informed me that she had begun to pray to the Blessed Mother that I would return to Jesus Christ and the Church.
I must interject at this point that, in my 27 years in various Protestant churches, I never witnessed any healings or deliverances. I heard a lot of talk about the supernatural and the miraculous in Pentecostal circles. Yet I witnessed the miraculous only in the Catholic Church — although regretfully, at the time, I really wasn't paying much attention.
One miracle occurred in this manner: My sponsor knew I had warts on my hand, so she informed me that she would pray for the healing of the warts when she went to her charismatic prayer meeting that night. Well, the next day the warts were gone! I was amazed, but somehow paid little attention to it at the time.
I had stopped drinking, but I wasn't out of the woods yet. I was very self-centered, as all alcoholics are, and I was a "dry drunk" most of the time, carrying the emotional baggage and manifesting the same habits as before I quit. I wasn't really working the AA program. It's a spiritual program, and the steps and the traditions are based on Christian principles. If one actually applies the tools of the program, he can have a genuine encounter with Jesus Christ. There is a promise that if one truly attempts to follow the twelve steps, he will have a spiritual awakening. I really believe that God used my sponsor to save my life. She was a deeply spiritual and patient woman who prayed much for me and loved me despite all my immaturity and selfishness.
Again, although I was not drinking, I was still a regular at the Utica Rescue Mission. During one of my visits, a worker there led me in the Sinner's Prayer. I'm not sure about the sincerity of the prayer I prayed, feeling that I was being pressured into it. I prayed the prayer to get the mission worker off my back, figuring that, anyway, it would do no harm. But after I prayed the prayer, the worker said something that really concerned me. He informed me that once I walked out of the rescue mission door, a major battle would begin in my life. That statement was prophetic. Once I walked out that door, all hell did break loose in my life. But I discovered that the battle would be just what I needed to bring me to a place of submission to the will of God for my life.
During this time, my AA sponsor took her son, Steve, to a charismatic healing Mass. It was the healing ministry of Father Ralph DiOrio. During this service, my friend Steve had a born-again experience. I wasn't there, but my sponser later told me about it. Shortly after this encounter with the Lord, Steve was killed in a freak car accident. His death had a profound effect on me. It made me realize how short life is, and how death could take us into eternity at any time. I knew I was not prepared to die; I was on my way to hell, and I had to make my peace with Jesus Christ.
My AA sponsor often told me that everything happened for a reason. I really don't think I gave that statement much thought until I received a certain dream from the Lord.
When Steve was killed, I went to the funeral and the burial. And I spent much time at his mother's home. His mother used to paint in her living room. In the living room, she had a canvas and a stool on which she would sit when she painted. One day I fell asleep on the couch in her living room and I dreamed that Steve was sitting on that stool in the living room. I could see right through him, so this must have been his spirit. Steve looked elated. He looked happy or joyful, smiling ear to ear. His brother Frank was in the dream as well. He was off to the left of Steve, and I kept saying to Frank, "It's Steve, can't you see him?" Frank couldn't see him; he looked dumbfounded. I looked at Steve and I said to him "Steve, does everything really happen for a reason?" He looked at me and smiled, as if to say, "You'll see." Then I woke up.
The Bible speaks of the manifold wisdom of God, and I believe the Lord can have many reasons for doing what he does. I believe that one of the reasons Steve passed away was for those of us who are left behind to become more aware of our mortality and the brevity of life. In the dream, Steve's brother, Frank, couldn't see him, and I believe it was revealed to me that Frank never saw any eternal significance in Steve's death. Shortly after I gave my life to Jesus, I gave Frank a gospel tract. His mother informed me that Frank was not pleased with my action. I lost touch with Frank for many years after that. But I hope he made his peace with God before he passed on, because he collapsed and died of heart failure at a relative early age.
Steve's death, then, had a profound effect on me. The reality that anyone of us could die at any time really hit home, and I knew I was not ready to meet my maker. I was in a relationship at the time that this occurred, and it was not going well. My girlfriend and I were on and off again, and we were constantly fighting. I also became aware of a great battle that was going on within me. I couldn't see the fighting, but I felt like I was caught in the middle of a tug of war for my soul. I was still in the AA program, and there are twelve steps that are suggested for an alcoholic to work on to achieve sobriety. At this time I became keenly aware of the third step, which states that we should make a decision to turn our will and our lives over to God, as we understand Him. I knew that this step was the key for me. The Lord Jesus had been dealing with me for quite a while, and I really felt that I had to submit to His Lordship in order to have peace with Him, although I didn't know all that entailed at the time.
So I gave my life to the Lord while I was alone in my room at the YMCA in Utica. I kneeled at the side of my bed and asked God to forgive me for all my sins, and I committed my life to Jesus Christ. The very next day, I sensed the presence of the Holy Spirit for the first time, there alone in my room. I was in and out of the Spirit for a period of about six months — a wonderful honeymoon experience with the Lord Jesus. He was gracious in allowing me to come into His presence. I experienced an open heavens for quite a few years afterwards.
These graces would sustain me through the difficult road that I had yet to walk with the Lord Jesus. I received a prophecy in 1988 to that effect.
In the first few months after I had that born again experience, I encountered another miracle in the Catholic Church. I had quit going to AA because, when I would go to a meeting, the Spirit of the Lord would inform me that I was delivered from my obsession and compulsion to drink and that I no longer had to attend AA meetings. I must testify to the grace of God that, in the 31 years since that time, I've had absolutely no desire to drink or take drugs. Yet in those early days, I still couldn't quit smoking cigarettes. My AA sponsor invited me to a charismatic Mass in which a priest named Father LaFache, who was a disciple of Father DiOrio, was praying for the sick. After the Mass, he had everyone who wanted a prayer said over them line up in the front of the church. When I got in line, I just prayed very simply from my heart, "Lord, I want to quit smoking." Father LaFache went slowly down the line, touching people's foreheads. Some people were slain in the Spirit, while others were not. As he was going down the line, he got to about three people away from me and stopped. He just turned and looked at me. He seemed very intense and in tune with the Holy Spirit. And then he continued on as he was doing. He walked by, touched me on the forehead and moved on. The very next day, I quit smoking; the desire was gone. All my previous attempts had failed, but this prayer of the man of God brought my addiction to an end. To me, this was an awesome miracle. Unfortunately, as I mentioned earlier, in those days I was not paying much attention to who the Lord was using to perform the miraculous in my life.
When I first gave my life to the Lord at the YMCA, he moved a born-again believer into the room next door to me. I heard praise and gospel music next door, and when I met my neighbor, I asked him if he was a Christian. He said he was, informing me that he attended an Assembly of God church in Utica. He invited me to attend church with him. I was set to go back to the Catholic Church, but ended up going to the Assembly of God congregation instead. That was the beginning of my anti-Catholic indoctrination. In a very short time, I became very antagonistic towards Catholicism.
I remember that I invited my AA sponsor to a special service in which an evangelist was holding a revival meeting. The evangelist ended up mocking the Catholic Church, and I sat there laughing while my sponsor sat there poker-faced. I thought I knew it all back then, the result being that I spent 27 futile years attending Protestant churches.
I witnessed a bit of everything in those churches: splits, cliques, false accusations, moral failure in the leadership, leaders fleecing the flock and skimming the offerings, Christians playing at casting out demons from other Christians, false prophecies, widely varying interpretations of Scripture, mean-spirited pastors. I was twice physically attacked by pastors.
If I had not been born again of the Holy Spirit, I would have given up a long time ago. I heard a lot about the power of the Holy Spirit in Pentecostal circles but witnessed very little of it. I realize that there are no perfect churches, and I realize that the Lord Jesus Christ is at work in these various Protestant denominations, but after many years in that environment, I am also aware that it is in the Catholic Church that one can find the fullness of the faith.
The Holy Spirit — the same that had led me to the Lord in the first place — now led me back to the Catholic Church. I was at work one day, turning the radio dial. I came across the Station of the Cross in Rochester, New York, which rebroadcasts EWTN (Eternal Word Television Network) programs. My favorite program quickly became The Journey Home. I was amazed at the variety of people from the different Protestant denominations who were coming home to the Catholic Church. I had always been led to believe that it only happened the other way around: people left the Catholic Church to become Protestant.
One day while listening to EWTN there was a program on about Dominican nuns, I experienced a sudden craving that I can only define as supernatural. I've since experienced this craving at various times with regard to the Eucharist. I can only describe it as a supernatural craving for the Eucharist and all things Catholic. When I first began to listen to The Journey Home, I contacted one of the directors of the show, Jim Anderson, and he referred me to a Catholic priest named Father Scott. I informed him of these cravings, and he told me that what was happening was that it was most likely the various sacramental graces that were latent in my spirit from the time I was baptized, confirmed, and the times I had received communion as a child, and the Holy Spirit was supernaturally quickening the desire for the Eucharist and Catholicism, leading me back to the Church.
I love the Eucharist; it has changed my life. Since I've been once again partaking of Communion, I have been more at peace than at any other time in my Christian walk. I struggled with telling my wife that I felt I needed to enter the Catholic Church.
One night, while at work and grappling with informing her of my decision, the Holy Spirit brought me the Scripture verse from the Book of Acts: "We must obey God rather than men" (Acts 5:29). My wife had received the same anti-Catholic indoctrination that I had received from Protestantism. She had become quite hostile towards the Church, so I knew that my decision would be a shock to her. But I also knew that I had to follow the Lord Jesus wherever He led me.
My wife Sandy and I have been married 29 years. We met in church; she was my Sunday school teacher. The Lord Jesus put us together, and in the year 1994, we were in a fire set by arson in the  apartment complex where we were living. Sandy was injured so badly in the fire that she developed acute respiratory distress syndrome (ARDS), pneumonia, and a collapsed lung. They had installed a trachea while they had her in a medically induced coma. In that state, she died, left her body and met the Lord Jesus Christ. He gave her the choice of going with Him or coming back to do a work that He had planned for the two of us. She chose to come back, and we are still waiting for the fulfillment of that prophecy.
Sandy has been my best friend all these years. She truly is a gift from the Lord. She witnessed first hand all that I had gone through as a Protestant, so in some ways she wasn't all that surprised when I told her I was returning to the Church. Also, I had told her previously of my love for Catholicism as a child and of my grandmother's influence. My wife has not entered the Catholic Church, but she has softened towards the Church, since she has seen the change in my life. I believe this change is the result of my frequent reception of the Eucharist.
Since my return to the Church, I've become a Secular Carmelite (a Third Order), and I am currently teaching a course on St. Theresa of Lisieux's autobiography, Story of a Soul. I love Carmelite spirituality and have grown greatly in my prayer life as a result of studying the various saints, such as St. Teresa of Avila, St. John of the Cross, and St. Elizabeth of the Trinity.
I am so grateful today that I've returned home to the Catholic Church. I appreciate the Magisterium of the Church; there is no confusion as to what Catholics believe. All one has to do is read the Catechism of the Catholic Church. I have discovered, through listening to the show Catholic Answers Live, that Catholic doctrine is backed by Scripture, and I must add here that the one thing I got out of my time as a Protestant was a love for Scripture. I carry that into my Catholic faith. And I must add that my wife, who was once staunchly Protestant, has agreed to attend a Charismatic prayer meeting with me.
I also have developed an appreciation for the Blessed Mother, and have sensed her reaching out to me at various times. She does care for Carmelites, since it is the order of the Blessed Virgin Mary. My only regret is that my AA sponsor isn't alive to see the answers to her prayers to Jesus and the Blessed Mother. I wish that both she and my grandmother could have seen the fruitfulness of their prayers this side of eternity. Their faith and effort have helped to teach me that, as the Bible states, we are to pray and stay in faith because God is faithful. I'm so grateful I'm Catholic and home at last!