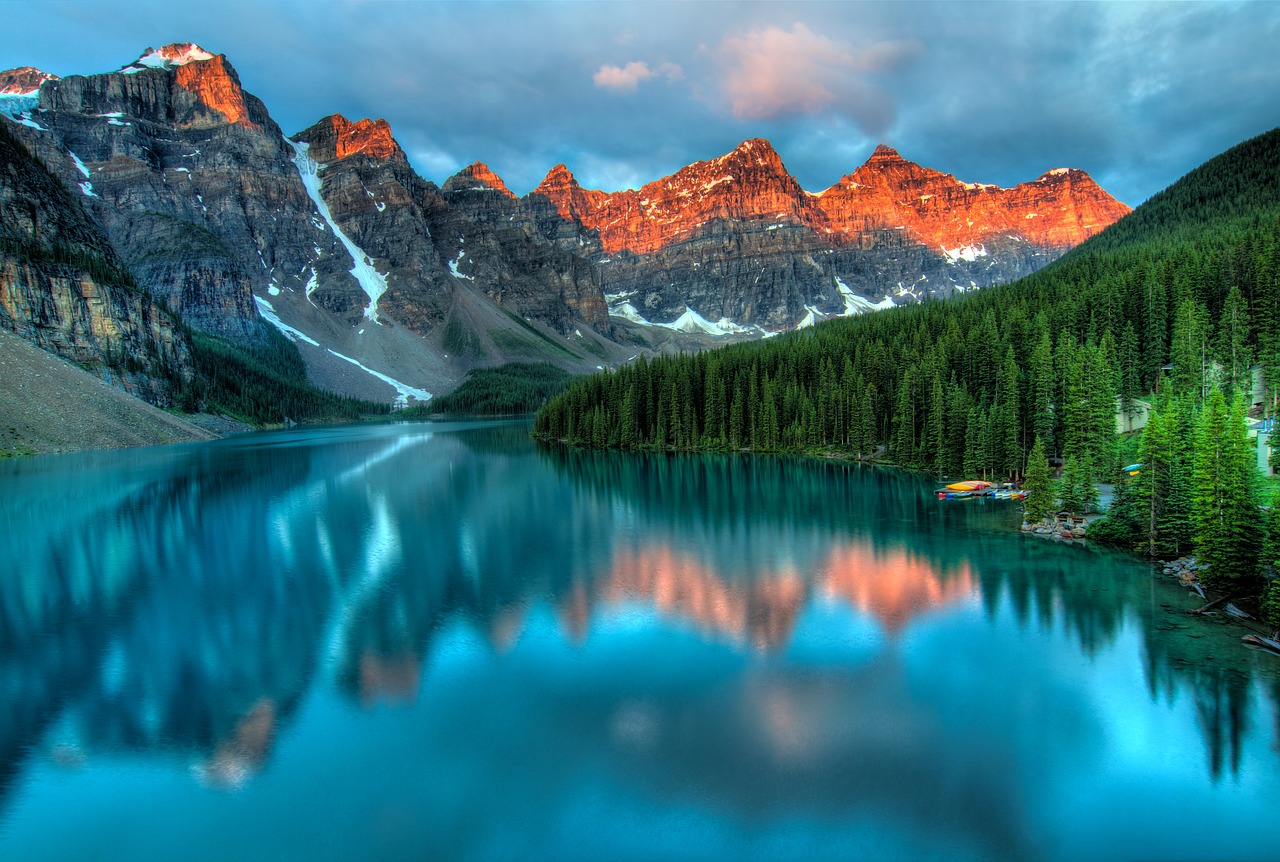 Early Life – Seeds planted
I was born in October of 1978 in Cold Lake, Alberta, Canada. The first of two children, my life would be significantly changed when, at the age of three, my parents divorced. As with many children of separated families, this experience would shape my life and influence many of my decisions. Both of my parents entered new relationships very quickly afterwards. My sister and I lived with my mother and eventual stepfather. 
Religion did not exist in those two families; I do not remember ever hearing mention of God in my parental home during my entire childhood. My father and stepfather could best be classified as agnostic; however, both were salt-of-the-earth good men. My stepmother was, for many years, a Jehovah's Witness, although she gradually moved away from practicing that faith. This was not the best environment in which to nurture one's faith.
My father was provided custody two weekends per month. However, he was a busy farmer and truck driver, so he would leave my sister and me with our paternal grandparents. The grandparents, who attended the Cold Lake Community Baptist Church (a member of the Canadian Baptists of Western Canada), took me to church on the weekends I stayed with them. At other times, an older cousin would take me to her church, the Grand Centre Alliance Church (a member of the Christian and Missionary Alliance in Canada). I have very few memories of these churches, but what I do remember is very positive. I was too young to attend the adult services, so the bulk of my memories are of Sunday school. One memory in particular is vivid: an auction to raise funds for the building of the Baptist church. During the time I attended, our worship services were in the gymnasium of the local elementary school. I also remember practicing for the Christmas concert and witnessing a full submersion baptism.
My understanding of God was very elementary, but while my memories are sparse, I do know that my participation planted a seed: a desire to know God. My grandparents were very devout. We prayed before meals, especially at family gatherings. The blessings they had received in their life were always attributed to God. My grandmother had several "visions" over her lifetime, and they hosted Bible study and praise and worship in their home. One could not be their grandchild without appreciating the centrality of God in their lives. Seeds were definitely planted.
Unfortunately, I became estranged from my father, and without my twice monthly weekends with my grandparents, my attendance at church came to an end. My mother and stepfather moved us about seven hours away just as I started high school. It would be many years before I would again have any contact with organized religion. A saving grace was that I had received a Bible from my grandparents, and for years I would occasionally pick it up and read from Scripture. Without really appreciating what it meant, it brought me peace. I knew that my life was intimately connected to God, and despite not knowing Him, I knew that God loved me. I still have that Bible today.
My next experience of religion was in high school. I explored paganism briefly, but found it unsatisfying. I was lured by the promise of interacting with deity in a tangible way. Since I had no understanding of the Eucharist, it seemed like it had promise. However, while pointing to something greater than oneself, it was very evident that God was not found in "gods." 
In high school, I briefly dated a girl who lived on an informal religious commune in northern Alberta. I remember that the zeal with which her family approached their faith made me nervous, as they were very fundamentalist. However, she had a deep love for Jesus Christ, and one aspect of her faith that she passed on to me was an appreciation for contemporary Christian music. My understanding of theology was almost non-existent, but I was drawn to the musical genre and found it strangely fulfilling, compared to the other music I listened to. To this day, despite having almost no musical ability, I am able to experience the Holy Spirit most fully when my prayer is accompanied by praise and worship music
After graduating, I lived an immoral life. I had been a studious child, socially awkward, and growing up I was bullied relentlessly. In one particular moment of schoolyard bullying, I was tackled from behind and had two vertebrae fractured, resulting in a month-long hospitalization. After graduating, I attempted to counteract my social awkwardness by engaging in immoral behaviors. I abused drugs and alcohol and was unchaste. Paradoxically, while my private life was anything but exemplary, I had a strong desire for service, so I served as a reservist in the Canadian Forces and worked as a 911 dispatcher and a flight paramedic. Despite an enviable career, my life was not heading in a positive direction. In one particularly traumatizing experience, I woke up after a night of abusing alcohol and drugs, covered in blood and with blood all over the house. In my sleep I had been vomiting blood, and it is only through the grace of God that I did not drown.
Another grace was, that during this time, I had my first tangible encounter with the Catholic Church. A friend, a practicing Catholic, took me to Mass at the chapel in a local university. Despite having a Catholic parent, to this point I had no contact with Catholicism and no experience with its liturgy. While I have no recollection of the Mass on that occasion, it did serve to raise Catholicism to my conscious awareness. I eventually left the paramedicine industry. Reflecting on this time, I was helping people physically, but my care for them was superficial. My care of others was not yet rooted in a genuine care for them as children of God.
Conversion
Of all the turning points in my life, 2003 year provided me with the most significant one. One day in January, I was in an online chat room. I had never traveled, and I was interested in exploring the world. I started talking with a young woman, Anna, who lived in the Philippine Islands. She was director of a prestigious pre-school, graduate of Marian College, and a devout Catholic. We chatted online from January through March. Then, on April 1, I flew to the Philippines.
Upon arriving, Anna was a no-show. A compassionate security guard lent me his cell phone, and that is how I learned about the horrors of Filipino traffic. I had plans to volunteer with an organization called Canadians Caring for the Philippines. However, those plans fell through, and I was left with a month to explore the land. Anna and I explored the country together; she was not very well traveled in her homeland. We attended Mass regularly, and I was inspired by how Catholicism permeated Filipino culture.
Providentially, I was there during Holy Week. Holy Week in the Philippines consists of beautiful processions through the streets and traveling from church to church on Good Friday, making the Stations of the Cross. I think we attended 9 churches while I was there. There are many 200- to 300-year-old churches, something we do not have in western Canada. Anna did not require me to attend Mass, but I went anyway. What struck me was the architecture. Also, after Mass, the entire congregation would line up and file past the parish priest to receive a pastoral blessing. I did not understand this practice, but on one occasion, I followed Anna and received the blessing. When the old priest placed his hands on me, I felt… "something." This was my first exposure to the power of the laying on of hands, and it permanently changed my understanding of human touch.
After three weeks in the Philippines, I asked Anna's parents if I could marry her. The love which had started in online chats and frequent phone calls during those initial three months had fully blossomed during my stay in the Philippines, and despite having spent only a few weeks with her, I knew that I was to be her husband. We decided to live in the Philippines. I flew home at the end of the month with plans to sell all of my possessions and move overseas. However, shortly after I arrived in Canada, I received a phone call from the Royal Canadian Mounted Police (RCMP). I had applied two years previously to become a police officer and had nearly given up hope of being accepted. But now I had been selected to attend the next training course, starting in August. Torn between the dream of becoming a police officer and my desire to move overseas, Anna and I discussed the issue (and she prayed about it). In the end, we decided that I needed to follow my dream of becoming a "Mountie," as RCMP officers are affectionately called. Nevertheless, being apart was not an option. Therefore, on July 15, Anna arrived in Canada. With the threat of immigration complications looming, we were married by a Justice of the Peace on August 17, at my family farm. On the day of our marriage, we had spent a total of 60 days physically together. Then, three days after our wedding, I left for six months of training at the RCMP training academy in Regina, Saskatchewan. This period apart was difficult for us. Anna was new to Canada, and the shock of the culture, the weather, and the separation was crippling. However, her inner strength carried her through. Despite not being able to attend Mass, Anna's prayer life kept her strengthened through that difficult time.
In February of 2004 I graduated and was stationed in Red Deer, Alberta. Anna and I could finally start our life together. We moved into a modest apartment and I began my career as a police officer. We attended St. Mary's, a local Catholic parish. Anna did not pressure me, but the more I fell in love with her and learned about her, the more I saw how central Catholicism was to this beautiful woman's existence. Once I was immersed in parish life, I was attracted to the structure and history of the Catholic Church. Being a member of a paramilitary organization (and former member of the military), I found the liturgy — the order, the vestments, the hierarchy of ministers — elicited a strong feeling of "coming home."
Since Christian music always had a special impact on me, and there was a particular cantor at St. Mary's whose singing allowed me to close my eyes and rest in the Lord, my desire rapidly shifted from attending church to make my wife happy, to a very intense personal need to know our Lord more deeply. Listening to Scripture proclaimed at each Mass and the priest's homilies, I was nourished in a way I did not yet fully understand. However, I was also on the outside, and the pain of simply receiving a blessing during the Liturgy of the Eucharist became increasingly difficult to manage.
A true millennial, I purchased a copy Catholicism for Dummies, my first exposure to doctrine and theology. I read the book cover to cover in a matter of days, and to the delight of my wife, I advised her that I wanted to become Catholic. I contacted the parish, and full of zeal, planned to participate in the next RCIA intake. It was here that I experienced a roadblock that nearly crushed me. Due to my erratic work schedule with the police, often having my shifts changed at the last minute, I was unable to participate in the parish RCIA program. Even attempts to meet privately with a catechist failed. Shift changes seemed to conspire against my entry into the Church. Despite this, I continued to attend church, becoming friends with the parish priest and his associate, and my faith grew.
There is a term in Church law called ecclesia supplet, Latin for "the Church provides." And the Church did provide. In January 2006, Anna and I traveled back to the Philippines for a month's vacation. My in-laws, knowing of my difficulties participating in RCIA, had made arrangements with the local diocese, and I was given an opportunity to be catechized by a seminarian. Sometimes, in North America, our approach can be overly legalistic, and we can lose sight of the pastoral side of things. In this instance, it took traveling halfway around the world for my desire to be welcomed into the Church to reach fruition. On February 8, 2006, I was baptized and confirmed, with my wife and close family members in attendance.
Reversion
Upon returning to Canada, I exhibited the zeal common to many converts. I quickly became a reader, an extraordinary minister of Holy Communion, and an adult altar server. I would finish my police work at 4 a.m., go to bed for two hours, then wake up, so that I could serve at 8 a.m. Mass. Some weekends, I would serve at three Masses. During that time, we had a brief brush with scandal, as our associate pastor realized that my wife and I had been married civilly, without dispensation. He arranged for us to have our marriage convalidated (regularized) by the Church.
At one point, the parish secretaries called me into the office and told me that I needed to reduce the amount of service I was doing for the Church, that I was being overzealous, and it wasn't appreciated. Our parish priest, however, appreciated my zeal and sent me to speak with the director of the permanent diaconate formation program. Upon meeting with him, I was disappointed to find out that, as a married man, I needed to be 35 years old before I could be ordained. That was my second roadblock.
However, the birth of our daughter, Aspen, distracted me from my diaconal vocation and focused me on my vocation as a father. Additionally, my work as a police officer was proving successful.
At this point, my aspiration to care for others finally found root in my faith, and I approached policing counter-culturally. Rather than erecting an adversarial relationship with offenders, I sought to make connections with their humanity. I quickly realized that this approach was not only consistent with Gospel principals, but also reaped benefits in my ability to facilitate justice. In one instance, a young man I arrested for possession of cocaine broke down upon arrest. When I asked him what was wrong, he advised me that that day was his brother's birthday, and he had spent most of those birthdays in prison. While I was under no obligation, I provided him an opportunity to call his brother. In exchange for this moment of compassion, the young man provided me information which was instrumental in disrupting the local drug trade.
I was transferred to another city, Edmonton, in 2009. Without making excuses, I have found that many converts, once they exit the "honeymoon" stage of their conversion, experience acedia, a sort of falling away. After moving away from a parish community in which I had made a home, I found it difficult to make connection with our new parish. It seems I had associated too much of my faith to the particular incarnation of St. Mary's in Red Deer and had not yet rooted my relationship in Jesus Christ himself. Now I was working in a homicide unit, and my work schedule made it almost impossible to attend Mass. I worked 12 to 14 hours per day, often seven days per week. We had a one-year-old child, and Anna was doing her best to raise her, with me constantly on the road. (In one calendar year, I spent over 250 nights in hotels). To keep our family unit together as much as possible, I would load up my police van with all our baby supplies, Anna and Aspen, and we would all travel together to homicide sites, staying in the hotel while I worked the case. A unique start to life for our daughter! We moved to another parish in hopes of jump-starting our religious practice, but again, I simply could not rekindle the zeal I had previously experienced.
The weight of my career was crushing Anna. Despite being a child of divorce, my appreciation for sacramental marriage gradually increased. On one occasion, I went to my supervisor and advised him that Anna was struggling with my position in homicide, and I requested a transfer to a slower unit. The response of my supervisor was shocking: "Well, Constable Sales, I guess it's time to get a new wife then." After much discernment, I retired early from the RCMP, and eventually Anna and I decided we would return to the Philippines, giving our daughter an opportunity to meet her family there as well as support Anna's parents, who were suffering medical issues.
I anticipated that our return to the place where my journey to Catholicism first began would rekindle my excitement for the faith. It did and it didn't. Returning to the Philippines, permeated with Catholicism, was a very positive experience for me, and I enjoyed the centrality of the faith that exists there. However, my faith life continued to suffer. The first Mass we attended exposed me to something new. As we sat waiting for Mass to start, a woman passed along a collection basket. I asked what this was for, and she told me it was the "priest's collection." When I asked for clarification, she informed me that we needed to collect enough money for the priest to say Mass for us. It took two rounds of the "priests collection" before he would say Mass for us. The corruption that exists in some of the Filipino clergy was demoralizing. This event deflated my initial desire for a "fresh start," and despite the permeation of Catholicism throughout Filipino culture, Mass was not a regular event for us.
After a year and a half, we moved back to Canada, settling in my old hometown of Cold Lake. Our life up to that point had been in urban centers, with both Anna and me working full time jobs, etc. When we moved to Cold Lake, I found it difficult to secure gainful employment, and spent the summer working on our family farm. I think it was this interaction with God's creation, the slower pace, and the focus on family that was the catalyst for us to re-commit our lives to Christ. We knew that He needed to be the central figure, and that our faith life needed to be nourished by the Eucharist.
We started attending St. Dominic and Our Lady of the Assumption churches (services alternate between the two), and I again became active in the parish. I served as a reader, extraordinary minister of Holy Communion, adult altar server, and altar server trainer, as well as being active in other ministries. My deep-felt desire for service again found expression, re-igniting the call to the diaconate that I had first received almost 10 years prior. After a year in the parish, I approached our pastor and let him know my history with discerning the diaconate. However, since we had moved, I had no idea what the diaconate looked like in this new diocese. I learned that there had only been one group of deacons ordained in the diocese, which had occurred about six years previous. The new bishop, Paul Terrio, was starting an intake that fall. However, as my pastor had known me only for a short period of time, he was not comfortable providing me the necessary reference letter. My poor attendance while living in Edmonton and the Philippines did not provide me with a suitable and recent reference, either. Further, I was about 20 years younger than most of the candidates for the diaconate, the bulk of whom were in retirement and in their 60s. I was 35 and with a six-year-old child. Again, I had hit a roadblock.
In a last-ditch effort to answer the call I felt so strongly in my heart, I asked if I could submit a letter of reference from Fr. Paul, my first pastor and the one who had first planted the seed of the diaconate in my heart. Unbeknownst to me, Bishop Paul was previously a priest in my old diocese and knew Fr. Paul very well. Despite being dated, Fr. Paul's recommendation was sufficient to allow my application to proceed. Several months later, I started the four-year process of formation towards the permanent diaconate.
Ministry
Over the next four years, my faith life would see a complete transformation. I built a beautiful ministry in Cold Lake. Several highlights of my ministry were working with the local foodbank, chaired by Pastor Phil, my first pastor as a young child in the Baptist church. It was almost surreal, 30 years later, working as colleagues to build up the Kingdom by helping those on the fringes. I was also invited to join the local ministerial association, an interfaith group of ministers. In that association were members of the Alliance church which I had attended as a child. And in a surprising twist, my grandmother, who had been instrumental in exposing me to God as a child, revealed to me that, despite having practiced the Protestant faith for almost 75 years, she was, in fact, baptized as a Ukrainian Catholic. On a beautiful morning, I presided over a Liturgy of the Word service in her retirement home while she received communion for the first time in 75 years! She has been receiving our Lord regularly ever since.
While experiencing growth through the human, pastoral, and spiritual formation for the diaconate, the most significant change I experienced was through the academic element. As I learned, in a structured manner, about our faith, from Scripture to anthropology to social justice, I fell even deeper in love with Jesus Christ and the Church. Faith seeking understanding defined those four years. Prior to my formation, many of my beliefs were liberal and not based on any real discernment. I had thought that abortion was unfortunate, but would focus on fringe cases of sexual assault. I had also believed that euthanasia was "being compassionate." However, as I studied, my appreciation for the sanctity of the human life developed, rooted in anthropology and Christology. Liturgically, prior to my studies, I made the sign of the cross and other devotions but did not appreciate what the Trinity really was or how the Mass connected the heavenly and earthly liturgies. My studies on the Trinity introduced me to the divine relationship, and how we are invited to participate in it, to be divinized. 
After four years of formation, I was ordained on June 29, 2018 at the age of 39. Three other men, who have become my best friends and honorary uncles to my daughter, were also ordained. My daughter, Aspen, became an altar server during the Mass, and in a touching moment, Fr. Paul, my first priest, the one who was the instrument of the Holy Spirit in introducing me to the diaconate, assisted my wife in vesting me in my dalmatic. 
On July 1, 2018, after three years of working for the diocese as the Executive Director of Youth Camps, I was appointed Chancellor for the Diocese. A short time later, I was named Moderator of the Curia. My ministry continues to grow, just as I continue to nourish my desire to learn by studying for a Master's degree in Divinity at Newman Theological College. However, the true source of my faith is my deep love for Jesus Christ and the Holy Spirit, who regularly work so powerfully through my wife and family. They are the well from which my diaconal ministry springs.