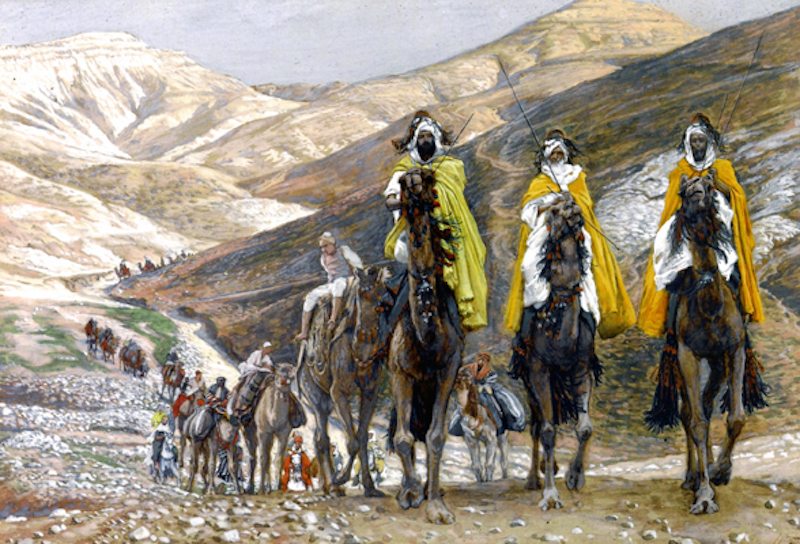 My mother was a devout Methodist, my father claimed to be a non-believer – at any rate he was hostile to religion. Both parents worked in businesses of their own, but mother saw to it that I was in Sunday School and Church every Sunday whether I wanted to or not [had she known then where it would lead, I think she would have left me at home!]. She told me the story of my first sermon (I have no memory of it): I stood on a tree stump in the back yard & preached to an imaginary congregation at the age of 4. By the time I was 12, I had read the Bible cover to cover twice (KJV, of course; there was no TV in those days). I was in the Boy Scouts and even went to Philmont Scout Ranch in New Mexico one summer. I was President of my MYF group my Senior year in high school, which was a local military school (non-boarding) – I went there 12 years, wearing a military uniform at the age of 6!
I became very interested in Chemistry my junior year (Sputnik), so I attended Georgia Institute of Technology in at Atlanta as a Chemistry major. I entered my rebellion stage by deciding I wanted nothing to do with Christianity. I now call it my thoroughly agnostic phase…'thoroughly' because it required an act of faith to deny the existence of God, which I was not prepared to do. My sophomore year I was dragged somewhat against my will to a Sunday School class for college students. It was taught by a Church History professor at Emory Univ. by the name of Dr. William Mallard. To make a long story short, he was brilliant and changed my mind about the viability of Christianity. We are still friends today, so I can say he made a big impact on my life.
That year I also had a course in Organic Chemistry which I hated (the only F I ever received in my academic career). It was clear that Chemistry was not going to be my life's work, so I applied to Emory. However, I was in Navy ROTC, and Emory did not offer that option, so my parents insisted that I apply to Tulane, which I did but only to make them happy. That summer I went on an American Youth Hostel tour of Europe. Dr. Mallard recommended that I take the time to visit a friend of his in Zurich, a certain Sister Ruth Muller who was a Deaconess of the Swiss Reform Church. I did so, & she was quite something! We still correspond to this day. She exuded a quiet joy that really got my attention. I realized she had something I didn't have but needed. After some reflection, I realized it was her faith.
When I returned home at the end of the summer, Emory had rejected my application, but Tulane had accepted it. They offered me a Minor if I took only one course in Chemistry (transfer of credits), but I said no & took 18 hours of Philosophy instead. I loved every minute of it! That's when I realized I was really a Liberal Arts type, not a scientist. However, by declaring a major in Math, I could still graduate on time. It was fun although I had no intention of being a mathematician. However, it was providential vis-à-vis my philosophy studies as I realized that there is a close connection between the two.
I became active in the Methodist Center my junior year, but gradually realized that the Methodist Church as then constituted could not satisfy my spiritual aspirations. So I went by the Episcopal Chapel on campus. The priest there, as it turned out, was "high church" by southern standards. The place had kneelers, and when used them my first Sunday there (they called it 'mass' with vestments, genuflections, etc.) I realized for the first time in my life that I was a participant in worship, not a spectator expecting to be inspired by the sermon. I was attracted also by the sense of belonging to a Tradition that offered roots (a connection) with the past. The priest was an interesting story in himself, but to keep things short, I took instruction from him & was confirmed in the Episcopal Church on Low Sunday of my senior year. My parents drove down to see what this thing that I was joining. AS soon as the procession began (processional cross, etc.) my mother began to cry & cried all through the service. She was a hard nosed business woman, & I had never seen her cry before. Afterward, she sobbed, "My son has become a Catholic! What have I done to deserve this?" Somewhat prophetically I replied, "No mother, I'm not becoming a Catholic."
When I went for my pre-commissioning physical exam, it was determined my eyesight was not good enough to be a Line Officer, so I was given a choice: Go into the Supply Corps, or get out of the program altogether. I said, "Wait one!" and went to see the Episcopal bishop in New Orleans about the possibility of going to seminary. He said, "We've got enough rosy-cheeked seminarians running around up there as it is – go into the Navy and then talk to me about Seminary!" So I did, and I think he was right. I learned a great deal about human nature. After Supply Corps School, I was sent to a destroyer in the Atlantic fleet as its Supply Officer. We spent two months in the Caribbean at the tail end of the Cuban Missile Crisis (exciting enough) + 6 months in the Med. I found myself conducting religious services about ship when a Chaplain was unavailable at sea. As I neared then end of my tour, I called BuPers (Bureau of Personnel) in Washington, and said I'd anything they wanted my to if only the would send me to Vietnam (June 1962).
I was told there were no billets available at that time, so I went through with my discharge. The Gulf of Tonkin incident occurred two months later, and we were off and running! Where might my life have gone if they had said yes?
I returned to New Orleans and got a job with Texas Instruments as a Junior Geophysical Engineer on the basis of my Math degree. The work bored me so much I resolved to try seminary – not so much because I was convinced of my vocation but because I had to get this 'itch' out of my system. If it wasn't for me, then at least I could rest in the knowledge. This time the Bishop was receptive, so I ended up at the General Theological Seminary in NYC. After only sixweeks, I knew I would never be happy doing anything other than being a priest. Among other things, George Rutler was in the class behind me, and we struck up a friendship that has lasted to this day. I also had a visiting professor of Apologetics my Middler year: the Rev. John Macquarrie, a Scots Presbyterian minister who taught full-time at Union Theological Seminary. With my interest in Philosophy, we became good friends, and he later sponsored me for admission to Christ Church College at Oxford [he subsequently became an Anglican priest and was appointed the Lady Margaret professor of Divinity at Christ Church].
Meanwhile, I returned to Louisiana for my assignment, and worked part-time on my M.A. in Philosophy at Tulane. I became very interested in Phenomenology and did my Thesis on the French philosopher Henri Dumery. Upon graduation, I was accepted to Oxford in the Bachelor of Literature program (a 200-page Thesis and 3 years). Under the direction of Dr. Macquarrie, my topic was "The Phenomenological Understanding of Time: A Theory of the Origin & Nature of Religious Consciousness." Already I was becoming disturbed by trends in the Episcopal Church, USA, and three American graduate students (I was one) wrote an open letter to the Episcopal Church concerning the ordination of women issue. Dr. Macquarrie appended his name to the letter, which got it a hearing back home.
After graduation, I went to work for Fr. Rutler who was then rector of Good Shepherd, Rosemont on the Philadelphia Main Line. By now I was firmly in the Oxford Movement andJohn Henry Newman camp. As one who considered himself more Catholic than the Pope, I was distress by all the turmoil Vatican II was causing in the RC church & thought it folly that they had instituted the changes without much education of the laity. I still run into people who left the Catholic Church at that time because they thought (mistakenly) that the Church had changed its teachings. Meanwhile, we were happy to claim all the gorgeous vestments the Catholic priests were throwing out.
My next assignment took me to a bastion of the Anglo-Catholic movement in the American church: Church of the Atonement in Chicago. During my two years there, the crisis in PECUSA was becoming ever clearer: There was simply no longer any room for someone with my views on Church polity. I never said that women could not be ordained priests, but that it was an issue that the Episcopal Church had neither theological nor jurisdictional competency to decide. I also recognized it would be disastrous for Anglican-Catholic and Anglican-Orthodox relations. Finally, one day I was laying out all my complaints to a fellow priest in Chicago at some length. When I had finished, he said, "If you really think this way, why aren't you Roman Catholic?" I was stunned. Until that moment, the thought had never crossed my mind. After a long silence, I finally said, "By God, you're right!" I wrote my letter of resignation that next day.
What it comes down to is authority. I had experience first hand what happens when you do not have a Magisterium: anarchy and susceptibility to every theological fad that comes along. People said, "How can you tolerate Papal Infallibility?" I said, "A lot easier than I can the infallibility of every individual believer," which is what Protestantism comes down to. We may not agree with every call the referee makes, but without a referee you haven't got a ball game. After I had written my letter by before it had become effective, I hosted Dr. Michael Ramsey who had just retired as Archbishop of Canterbury at my parish for a clergy study day. Afterward, he and I walked along the lakefront in Chicago and discussed what I was doing. He said something to the effect that he would not let anyone take his priesthood away from him. I said neither would I – what I'm doing is to preserve my priesthood! It used to be that High Church and Low Church could tolerate each other due to a gentlemanly decorum (very English, that), but now that decorum is gone and the "activists" have made it clear that there is no quarter for those who do not buy their line. The disturbing thing for me is to realize that the decorum was the only thing holding us together – it had nothing to do with the Holy Spirit. He shook his head back & forth with his huge eyebrows going up & down & said, "Oh yes. Isn't it awful?!" Coming from the Archbishop of Canterbury, I took that as confirmation.
I then spent two years teaching Math & Chemistry at St. Ignatius Prep in Chicago while trying to get an appointment with Cardinal Cody. He finally had a priest call me to say that he wasn't interested in receiving me, find another bishop. That I did in Archbishop Philip Hannan of New Orleans, who after a 45-minute interview offered to send me to Rome for retread (my word, not his). It was an offer I couldn't refuse, so I did a Licentiate of Sacred Theology in Fundamental Theology at the Gregorian University there. I was put on the fast track & was ordained Deacon in April of 1981. I was scheduled to be ordained priest by John Paul II that June, but he was shot in May, so I returned to New Orleans to be ordained by Archbishop Hannan, and then returned to Rome for my second year of studies. Later, when Archbishop Hannan retired & there was a pharaoh who knew not Joseph, I returned to my hometown of Mobile and have served here since except for a year in the missions of Alaska (I have a pilot's license, and flew a plane for the Archdiocese of Anchorage).
I am now 65 years old, and feel I have had enough experiences to last most people three lifetimes. There is more I could tell you, but that will have to do for now. I hope this gives you a better picture of my spiritual journey. I do not regret a moment of it, although it has been very traumatic at times. I'm convinced that I was born to be a Catholic priest, but I've always been stubborn and the Lord really had to work overtime on me to get me where He wanted me. I feel blessed to have been able to accommodate Him.