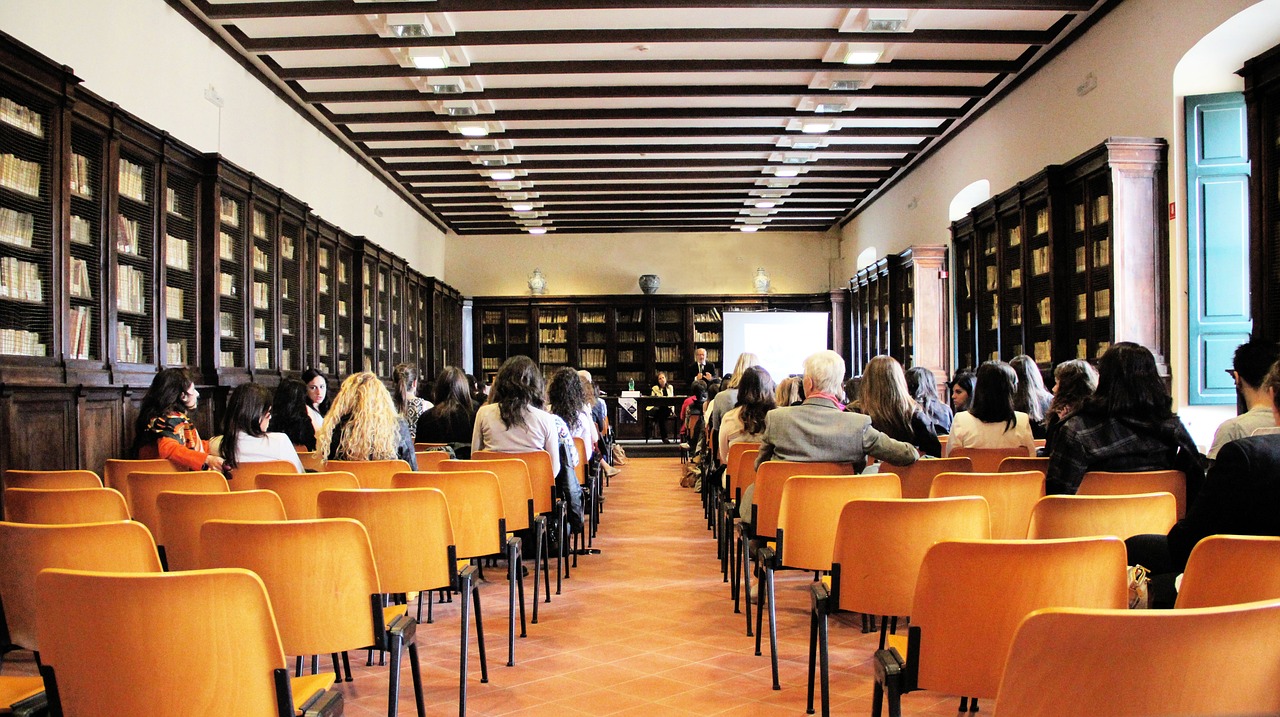 I was born in 1985 to parents who were not very active in their faith. However, my grandmother (may she rest in peace) taught the kindergarten class in Sunday School at her Baptist church for many years. My first spiritual memory was sitting in her Sunday School classroom while listening to Bible stories. I enjoyed hearing how Christ loved me as His little child. Around this time, my mom got involved with a small Disciples of Christ church, so for a while, every other week I would go with her to worship with that congregation. Ultimately, her involvement in that church ended, and we returned to the Baptist church full time. We would pass a huge Catholic Church whenever we went to my grandparent's house. In those days, I did not know the difference between Baptist and Catholic, but I did wonder why there were always cars in that parking lot, not just on Sundays. I was also curious about the differences between them and us. I had no idea that, years later, when I was in my mid-twenties, not only would I be Catholic, but I would be a member of that very parish.
Youth Group
When I was in high school, I joined the youth group in that Baptist church. I had started reading the Bible every day, and I was getting more involved in the congregation. I played piano and would occasionally play for their youth praise band, as well as singing in the choir. Anything concerning the Catholic Church was absent from my mind and my life.
Even though I was active in my congregation, I was generally indifferent to religion during that time. I remember many times passing by the local Catholic parish on Saturday evenings, my grandmother and I snickering at the "Good Catholics" who thought they'd get drunk on Friday and confess their sins on Saturday. It never occurred to me that one day I would be Catholic, a member of that very parish, taking frequent advantage of the Sacrament of Reconciliation ("confession").
Regardless of my lack of spiritual ambition, I had a really good time in that Baptist youth group. We would go on a mission trip every summer to some place within a few hours' drive of our home town of Indianapolis. We would also go to a winter youth conference in central Wisconsin. It was during one of those trips that I vaguely began to feel that God was calling me to something. At the same time, I also started to develop a heart for those who suffered more than I did.
Methodism
After high school, I decided to attend a local United Methodist university, University of Indianapolis. I was not very familiar with the Methodist movement, but there was a large Methodist congregation nearby that had an evening contemporary service. The summer before my first year of college, I started attending the Methodist church in addition to the Baptist church that I grew up in. That winter, I decided to switch majors to what that university called "Pre-Theology," in order to prepare for seminary.
Meanwhile, much trouble had been stirred up in the Baptist congregation. It had shrunk quite a bit. In my youth, there had been about 250 to 300 members, and they were supporting three full-time pastors. But now there were less than 200 members, and they had decided as a congregation to lay off one of the pastors. This was to be accomplished through a congregational vote, and in the process, tempers flared and the environment became nasty. In the end, it was our senior pastor who was voted out. This was done on my 21st birthday, and that is how I recall the event today.
After that, I figured I was through with the Baptist church. I had seen these people, most of whom I had known my whole life, turn on each other and fight. Looking back, I should have known that anything to do with the laying off of a pastor was going to get pretty ugly, but I did not realize just how ugly it would all become.
Back to college. Many of my friends from school, as well as those in the Pre-Theology program were United Methodist, and I found myself moving over to the above-mentioned United Methodist congregation. While this congregation was known to be rather progressive even within a liberal mainline denomination, it felt good just to be somewhere that I could sit in the pew and get lost for a while. Anyhow, I did get involved as an usher at their morning contemporary service. I was also put in contact with their minister who took care of those who were looking at vocations within the church. About six months later, the morning contemporary service was cut, and the pastor took me aside, telling me that his congregation was too large. He knew I was coming into their congregation and trying to get them to sponsor me to seminary and felt that I would never be able to do so there, since I was new and the congregation was sponsoring too many people already. (It is still one of the largest congregations in Indianapolis.) He recommended that I move on to a smaller United Methodist congregation that could use the help. I found one that actually was a bit closer to home, and for the second time in a year, I switched churches. Now, this church was a lot smaller and had a very dynamic preacher, manifesting the evangelistic side of the Methodist denomination. So far as I was concerned, that was another plus.
Protestant Seminarian Encounters a Catholic Nun
Later that spring, I found myself going to the village of Taize, France as part of a university program. The only requirement was that we keep a journal during the trip, and our grade would be based on that journal. Throughout the trip, I would get up early in the morning, go outside and let my thoughts spill over onto the pages of the journal. It was late May, and so the weather in that part of France was beautiful every morning. One day, I was out journalling, and a Catholic nun (I believe that she was German from her accent) approached me and said, "You get up; you go to Mass with me." I said, "Sorry Sister, I am not Catholic." But she would not take no for an answer. I told her that I would go with her the next day, and she accepted that. So, the next day, I made sure to finish my journalling a bit earlier. I met her, and she led me off to Mass. I just sat there in the pew, having no idea what was going on. A couple of my classmates who happened to be Catholic were there. I often think back and wonder why that sister invited me to Mass, and I often think, if only she knew that two-and-a-half short years later I would be standing in front of the altar at St. Mary's Church in Delaware, Ohio, making my profession of faith and receiving the Sacraments of Confirmation and Holy Eucharist. God certainly has a sense of humor.
After returning home, I found a vespers service at a local Catholic church in downtown Indianapolis. During breaks from school, when I had time, I would gothere for vespers. I did not know what they were doing, but I really enjoyed it, and that church was absolutely beautiful.
In the fall of 2008, I enrolled at the Methodist Theological School, which is about 30 minutes north of Columbus, Ohio. My first weekend there, I knew that I wanted to find a local church to get plugged into, so that Saturday evening, I stayed up way too late looking at the different Methodist congregations, trying to find one that I thought would be a good fit. I found one, and the next morning I went for Sunday school. However, they were not having Sunday school that year until after Labor Day. I did meet with the pastor and her husband, and we shared stories. As a new seminary student, that experience was extremely valuable.
It was also during this time that I discovered the Episcopal church. Back home in Indianapolis, I continued to go to the Methodist evening service, but the pastor there was leaving, and they were bringing in another pastor, who was a bit more "dynamic" than I cared for. I ended up in a tiny gathering at a local Episcopal church. As I was starting seminary for the Methodist church, I actually found myself falling in love with some of the traditions and the "smells and bells" of the Episcopal Church.
For the next year, I was torn between those two denominations. I could stay Methodist and forgo some of the traditions I had fallen in love with, or I could make another change and start the seminary process all over again in the Episcopal Church. The deciding event was when I went to a congregational meeting at the Methodist church that I had been attending in Ohio. They wanted a seminarian there, and I was more than happy to leave campus for a few hours on a Saturday to attend that meeting. It was at this meeting that a different building caught my eye. I asked the pastor what church it was, and she said it was the local Episcopal church. I immediately decided to attend that church the next morning, in addition to the Methodist church. I had also wandered into the local Catholic Church, but I did not find it very welcoming. Besides, at that time, I still had issues with Catholic doctrines and practices, such as confession and the papacy.
In the Heart of Anglicanism
That summer, I went to England for a week and a half. As I am sure all people who find themselves in London do, I went to see Westminster Abbey. I knew that St. Edward the Confessor was buried there, and I knew that he was considered a saint in both the Protestant sense of the word and the Catholic sense. I don't know what came over me that day, but I said something along the lines of, "St. Edward, pray for me. I don't know whether to stay Methodist or to join the Anglican Communion in the Episcopal Church." For some months following, I basically lived as an Anglican. I called myself an Anglican papist, wishing that the Anglican church would come back under the See of Rome, but not yet willing to make that jump myself.
So there I was, as a Methodist seminarian who could not decide whether to be Methodist or Anglican — and yet, I still had strong ties to the Baptist Church. My grandmother, who was always very close to me, knew something was up. She asked me, "So, when are you becoming Catholic?" She had started to realize the some of our presumptions about the Catholic Church from many years ago were wrong. Later, when I had made up my mind that I was going to be Catholic, she was the first person I phoned. I also bought her some books that would explain some of the differences between Protestants and Catholics. When I was confirmed that October, she was one of my family members in attendance at that Mass.
At the seminary, classes started. I was taking an ethics class that went completely against everything that I believed in. My bent was toward orthodox theology, and just like that, my Protestant house of cards came crashing down. I knew I had to at least look into joining the Catholic Church, so I reached out to the local parish about starting RCIA. However, after talking with the parochial vicar (associate pastor), we both agreed that formal RCIA would not be the best thing for me, since I was still working on a degree from a Protestant seminary. The priest, who became my first spiritual director, met with me weekly and actually assigned more homework than many of my professors. He met with me for about three months before getting permission from the pastor (main parish pastor) and the bishop to confirm me as a Catholic in the Diocese of Columbus, Ohio. My grandmother, as it turns out, was quite excited to learn more about the Catholic faith, and while she never became Catholic, until her death she never stopped asking questions and learning with me. She would attend Mass with me, and after entering the nursing home, she would pray the Liturgy of the Hours with me.
I wish that I could say that things went smoothly after that. I left the Methodist ordination track (they knew I was exploring other possibilities, but were OK with that), and thus also left the promise of future church employment behind. Attending a mainline Protestant seminary as a Catholic is not very easy either, and I found myself constantly under a good deal of stress. I loved the campus; it was beautiful, and I did not want to leave my newfound community of faith behind, either, so I stayed the course and finished my Master's degree at the seminary. I wish that I could say that I was able to keep the fire strong, as in the early days, but it is hard when you have the wind against you. I finished the degree and moved back to Indianapolis. At first, I had no idea where I was going to go to church, but I ended up joining the parish that I had passed so many times on my way to grandma's house when I was younger. I have been there for almost 12 years now, and they have sent me on many mission trips south of the United States border. To them I am eternally grateful.
I Set Aside Both Anglicanism and Methodism
My first and biggest objection to the Catholic Church was the Sacrament of Reconciliation. This amuses me today, because I now receive that sacrament at least once every two weeks. But in the beginning, I did not understand the idea of confessing one's sins to a priest. As a child, I had made fun of the people who did that. What changed my mind? I realized the "assurances of pardon" in the Protestant churches were just not enough for me any more. The priest who confirmed me invited me to make my first confession to him, but also gave me a great piece of advice. By this time, he was not simply the only priest that I really knew, because of our weekly meetings, he knew that I would not be comfortable making my first confession to him, so he recommended that I seek out the sacrament while at home for the fall break. So that October, I ended up back in downtown Indianapolis, knocking on the rectory door of the parish where I used to attend for vespers. The priest was out of the office at the time but would be back later that afternoon if I wanted to leave my phone number. So several hours later, I was back at that church, explaining to the kindly priest (I wish I could remember his name) that I needed to make my first confession, that I was going to be brought into the Church later that month and the priest getting ready to confirm me wanted me to go while I was home on break. He was more than willing and kind. I will never forget how easy he made the experience, walking me step by step me through the sacrament. On October 31st of that year (yes, the same day that many of our Protestant brothers and sisters celebrate Reformation Day), I was brought into the Church. My grandmother, my mother, and my brother came to the celebration that day. And then my confirmation sponsors held a big party at their house. It was a great way to spend my Halloween!
Another thing that I struggled with was the lack of women clergy. The Baptist church that I grew up in was solidly evangelistic, but was not Southern Baptist, and we did recognize female clergy. (Actually, we just never talked about it.) Then, when I went to the Methodist Church, most of the clergy members that I met were female. And even at the seminary, it was about half and half between men and women. I struggled with the idea that women could not be ordained in the Catholic Church.
What caused that stumbling block to dissolve? That is a little bit harder to explain, but with the ideological mess that both the Methodist church and the Episcopal church found themselves in at that time, I realized that if they were on the wrong side of some of these bigger theological issues that I felt strongly about, then they were probably wrong about the question of the ordination of women, too. This meant that the Catholic Church was right. It does not take away from the leadership of some of the women that I have met as a Catholic. It was our daily Mass sacristan who roped me into being involved with my parish. I see her almost as a second mother to me. Our now former Director of Spiritual Life was a dear friend to me over the years until she moved farther north. In the end, the main obstacle was just getting used to something different and new.
I also came to realize that the papacy is instrumental in the Church. If you did not have the papacy, then everyone is his own pope. That is why some Protestants will say something about a topic, while other Protestants will say the exact opposite. If each person is his own pope, then what I say about some issue is only binding on me, and who is to say what is the correct belief? I not only grew to love the papacy, but to recognize that it is necessary for an orderly, unified church. The council of bishops in the United Methodist Church does not have that power. The Archbishop of Canterbury, or the Presiding Bishop of the Episcopal Church, does not have that kind of authority. I had to look to Rome to find my answer.
Unlike the experience of many other converts, my family was not a big stumbling block to my conversion. Neither one of my parents is very religious, and my grandmother, who was instrumental to my faith, would go to the vigil Mass with me on Saturdays before she got sick, and then would go to her own church on Sunday mornings. Even after she was in the nursing home, we would still pray together and discuss religion.
After I returned home, as I say, I found my way to St. Luke parish, the big Catholic church I had often passed by without entering. I had been attending daily Mass there for a couple of months, when Rita, the sacristan, approached me and asked me if I would serve as acolyte (altar server) at daily Masses. Through this service, I ended up training many of the kids of the parish to serve, as well. I also taught in our Sunday Morning Religious Education program for eight years.
He Orders All Things Well
I am grateful to God that I have found my way home. The lay ministry at my parish is not the only ministry that I am a part of now. Since 2019, I have been involved with an orphanage in Ciudad Juarez, Mexico. Most of these kids have never given Catholicism a thought. I just try to be a good role model to them. I try to preach the gospel by the witness of my life. I have been coming to the orphanage four or five times a year since 2019 and have developed a good relationship with the workers and with the children that we serve. Since I have never married and have no kids of my own, these children, in a way, have become my children.
I still hold the Protestant traditions in high regard; it was in several different Protestant traditions that I learned the faith. It was in the Baptist church that I grew up and learned to read the Bible. It was there, too, that I learned to listen to the quiet voice of God and to love Jesus Christ. It was in the Methodist and Episcopal churches that I came to appreciate the seasons and traditions in the life of the Church. I would not give up any of those steps, all the while realizing that the best thing that I have done is to come home to the Catholic Church. As St. Peter said, "Where else can we go" when when realize that Jesus began a Church, and the name of that Church is Catholic. Its head is Christ, and His vicar is Peter — in every age.