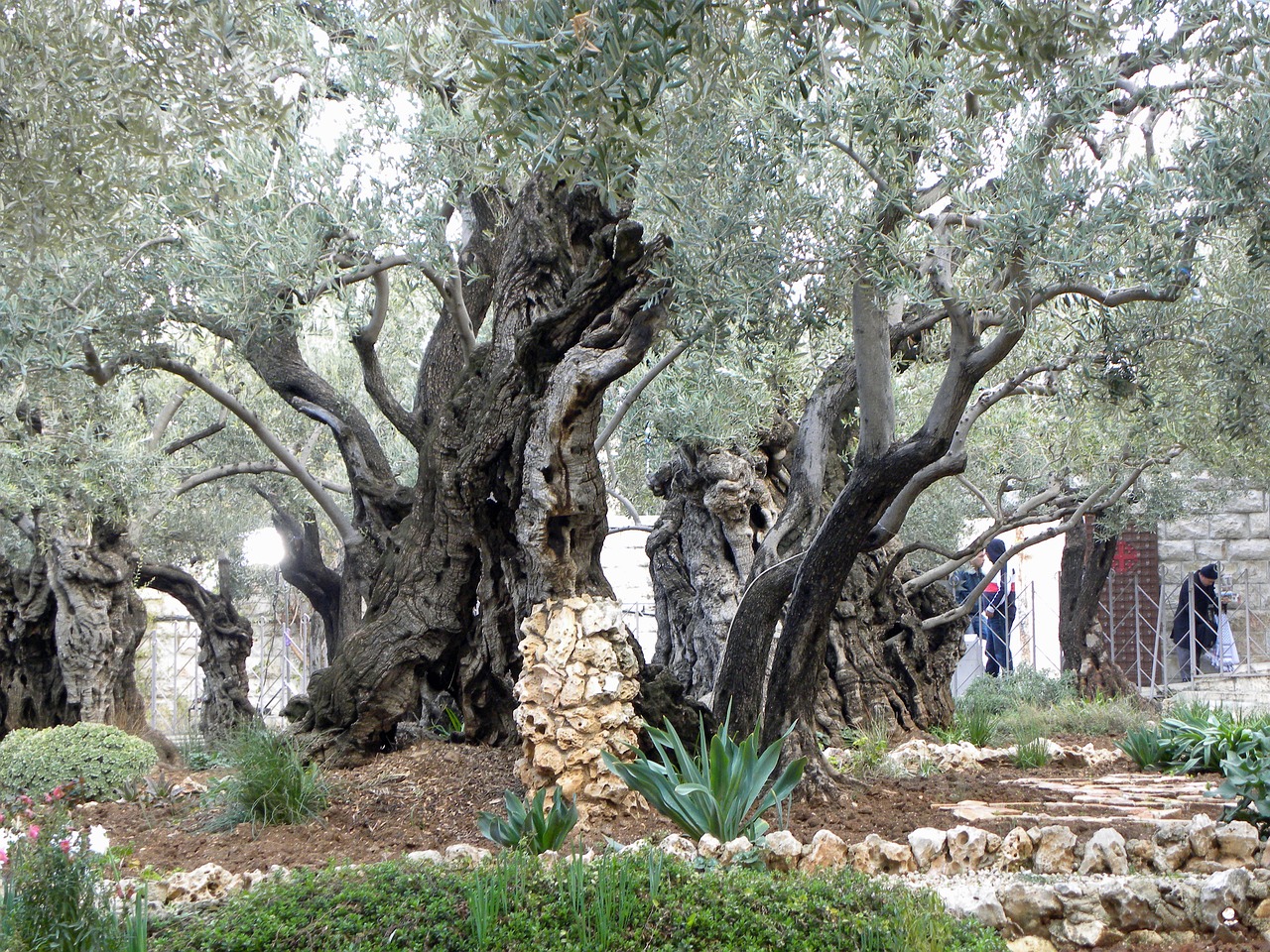 When God sets His heart on you, you will be tried often. But the fact is, the longer and harder your affliction, the more deeply God has set His heart on you, to show you His love and care.

 – David Wilkerson, God is Faithful: a daily invitation into the Father Heart of God
A Child of God
As a child, I was in love with God. Raised Catholic, I would look forward to Mass and feel peace and grace well up in me with every Sign of Peace, every trip up the aisle to receive the Eucharist. God was everywhere — in the rustle of the trees outside my window, in my pets, in the simple meals my parents and I shared. My spirit was alive and unencumbered.
I loved people and was full of compassion for them. When we went to the grocery store, I would smile at each person we passed, filled with love for the food in their carts, the outfits they chose that day. I could see and feel their spirits. I wanted to hug each person, let them know how much they were loved.
Despite all this love that spilled over from my little soul, there was darkness lurking inside. I suffered from anxiety from a very young age. Loud noises scared me… an ambulance siren passing by would send me running into my clothes hamper, the lid pulled down tight over my head.
I also didn't like my little body. It was too round, too short, too thick. It was nothing like the long-limbed grace of my taller girlfriends. It made me feel less than the beautiful child of God that I was.
Above all, I didn't know what to do when my father, an alcoholic who had been sober since my baby days, started drinking again when I was about seven years old. I didn't know he was an alcoholic. I didn't know he was drinking. I only knew that he changed suddenly, became inconsistent, strange, and erratic. Where was my Best Friend? I felt lost without him.
Slowly, my spirit became sodden. It picked up the shadows around me. I stumbled under the weight of living in an alcoholic home. With each of my father's indiscretions — driving drunk with me in the car, leaving me on the beach alone for hours while he drank beer with his extramarital lover… my spiritual side became buried.
I tried. I really tried to stay alive. To fill those hours alone at the beach, I played with the periwinkle snails in a tidal pool, building them little cliff-side apartments in the rock formations. On weekends, when the house was silent from my mother's sleeping and my father's absence, I dressed up the dog and acted out plays with her in between drawing pictures of neighborhoods where people had nicer houses, good jobs, and healthy families.
No one could have known it then, but those early threats to my spirit were setting the stage for a deadly battle against myself. After over 20 years of anorexia, anxiety, depression, and addiction, after over 20 years of balancing on the edge of staying in this life or leaving it, I reached a breaking point.
The Runaway Bunny
In October 2013, my dad was hospitalized with pneumonia. He was dead 6 weeks later.
And with that, life as I had known it ceased to exist.
I was 36 years old, working three jobs, too busy to connect, running eight miles a day, drinking at night, and only home long enough to sleep. I had abandoned my Catholic faith years before and had turned to New Age practices like meditation and mindfulness. Life had become unmanageable, and Dad's death shocked me into that realization.
We buried Dad on a Thursday, and the following Monday I was back at work. I managed to keep up my normal pace for a couple of years, and then my brain became clouded in fog. I made mistake after mistake at work. I couldn't concentrate, and some days I couldn't do anything. Thinking it was depression, I asked the doctor for medication that I never even picked up from the pharmacy. Mired in this pit of absolute despair and failure, the time came for me to take a hard look at where I was headed.
And then, I dismantled my life.
I left my jobs. I left social media. I left a lot of people behind. And then I went on a journey to heal.
For the first time in my life, with nothing to keep me busy and nothing to distract me, I came home to myself.
That coming home took over a year. Coming to terms with the fact that I hadn't been true to my own soul for most of my life was incredibly painful. Accepting that I would need to start over in my career was terrifying. Acknowledging that I hadn't done right by most of my friends and family made me feel ashamed. Realizing that our financial situation was dire made me feel panicked. I was about to file for bankruptcy and felt so much despair.
In the midst of this healing process, my mom sold her home and came to live with us. A few months later she was diagnosed with dementia. Off I ran again. Taking on work that required travel, I left Mom in the care of assisted living facilities. I managed her care from afar, advocating for her and managing her affairs, but I basically abandoned her to others. There was a reason, I discovered, that Mom had always called me her "runaway bunny." I could never be still, never stay in one place long, because I feared that being still would require me to feel pain. And my whole life, every coping mechanism, had been about avoiding pain. In Mom's time of need, I ran from the pain of watching her suffer.
At this point, I realized that not only was I financially bankrupt, but I was also spiritually bankrupt. The pain of that realization was far worse than anything else life could throw at me. I had worked to heal my eating disorder and anxiety, but my soul was dead.
The only times in life I had ever felt true peace and joy were in the presence of my beloved Jesus and His Blessed Mother, Mary. I remembered, as a child, waking up and hearing Jesus calling my name from the crucifix that hung over my bed. I recalled, a few years later, waking up to see the Blessed Mother standing beside my bed. After so many years of trying to "go it alone," I decided to try to reconnect with my holy Friends.
Consecration
Returning to my Catholic faith was a slow process. It started with reading daily devotionals emailed from Blessed Is She. Soon I was listening to their podcast. Then I was doing Lectio Divina using the Hallow app. Eventually, I began praying the Rosary every morning. I discovered a book called "Mary's Mantle Consecration," by Christine Watkins, and decided to try the consecration process.
On December 12, 2020, the Feast of Our Lady of Guadalupe, I completed my consecration to the Blessed Mother. This was an intensive 46-day period of prayer and meditation that followed years of distance from God and spiritual desolation. This return to my lifelong Catholic faith was profound and brought me peace that I hadn't felt since childhood.
I did not know in this time of renewed peace and joy that life was about to become more unbearable than it had ever been before — meaning that I was going to need God more than ever before.
The events of the years following my consecration were, as I thought at the time, a brutal test of my faith:
A week after consecration, on December 19, 2020, I was hit by a car.

On January 21, 2021, my Mom fell and broke her hip.

On January 22, 2021, Mom had surgery to repair her hip, followed by a bout of post-anesthesia delirium so severe she needed a sitter by her bedside 24 hours a day.

In April 2021, I entered bankruptcy.

On May 1, 2021, Mom died unexpectedly after massive internal bleeding that was not picked up at any of her doctor visits and still is a mystery.

On June 7th, 2021, my dog of 14 years died in my arms of a seizure.

On June 8, 2021 Mom's dear friend Kent passed away. I had just seen him a month before and did not expect his passing.

On June 10, 2021, Mom's birthday, my lower back went out. This was not a surprise, since I had long suffered from back problems, but it caused me to have to stop running, my favorite form of stress relief. To this day, my back is still painful and has not healed, although I am able to enjoy long daily walks.

2022 has been plagued by neurological issues (numb arms and legs, dizziness, skin crawling sensations), dental issues (major tooth infection and root canals), continued back problems, continued financial difficulties, and putting our cat of 17 years (Homer) down right before Christmas
The day after I was hit by the car, I sat staring at my rosary beads. I had intended to pray, as I did daily, but in that moment, I felt intense anger at the Blessed Mother. I had just given my life to her in consecration; how could she have allowed this to happen to me? Why hadn't she protected me? I did eventually pray the Rosary that day, but with great resentment. I was trying to return to God.… Did He not want me any more?
I will admit, my feelings told me that, of course, God didn't want me any more. That was the lie I told myself. He had created me to be His beloved daughter, and I had squandered every opportunity, every blessing. My lack of ability to be the woman God created me to be had strained my relationships and cost me many chances to make meaningful change in my life.
Gethsemane and Healing
As I pondered the very real possibility that God had lost patience with His wayward daughter, the truth hit me. I had given my life to the Blessed Mother on December 12, 2020. Every challenge since then was painful, scary, and devastating. But rather than run away, I faced each crisis head on. I did not run. Instead, I prayed! I connected with the people around me. I asked for help. These were things I had never done in the face of pain before! God wasn't testing my faith. He wasn't abandoning me. He was showing me that He had healed me! He had indeed healed me! He gave me something I'd never had… the ability to BE STILL AND KNOW. Be still and know that I will be taken care of. Be still and know that I can handle anything, because Jesus and His Mother are with me, helping me in their unseen way. The Blessed Mother had brought me to Jesus through that consecration, and He healed me!
In a dream the other night, a voice asked if I am bringing people to Gethsemane. Unsure exactly what this meant, I started contemplating the meaning of Gethsemane itself.
The Garden of Gethsemane is where Jesus retreated to pray to His Father before His betrayal and death. Jesus was suffering greatly, experiencing fear and anxiety, and asking His Father to take the suffering from Him… BUT, Jesus said, the Father's will be done.
"Chapter 12 of the book of Hebrews tells us that Jesus 'endured the cross, scorning its shame' and that He did this 'for the joy set before Him.' In other words, although He was under immense pressure, and in torment at the suffering He was undergoing, He pressed on, firstly, because it was the will of the Father and, secondly, because, by faith, He knew that He would have great joy on the other side of the suffering." (differentspirit.org What Gethsemane Means)
For Jesus, Gethsemane was a place where He could take His suffering and draw near to His Father in this pain. Even though He asked His Father to take the suffering away, Jesus knew He had to go through it. He knew it was His Father's will, and He knew there was a purpose for His agony.
Jesus' response to pain and suffering drew Him close to His Father. He did not run from or hide His pain; He felt it, and He shared it, even talking about it.
Jesus met me in my own Gethsemane and stayed there with me until I learned that running from pain not only ends up magnifying the pain, it also drives a wedge between me and the healing graces of the Lord. Jesus has held my hand, sometimes He has held me upright, and He has given me unconditional love and friendship.
If there's one message that you might take from my story, it is that, truly, the only way out of pain is through it. Suffering is inevitable in life, but if you accept it, it can become a profound healing journey with Jesus and Mary by your side. Jesus, I trust in you!