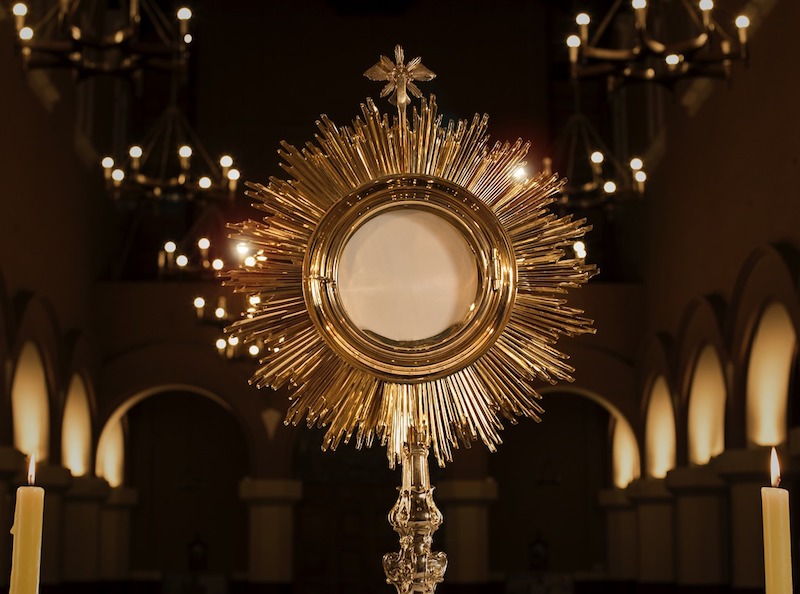 In June 1950, I rang the bell of the Catholic chaplain's residence at Rutgers University in New Brunswick, NJ. I had just graduated from Rutgers' New Jersey College for Women, was preparing for a future as a Methodist missionary, and, having been reared in a very anti-Catholic home, was determined to take the opportunity to talk to a priest and "set him straight," as it were. The housekeeper answered the door and introduced me to the chaplain (I don't recall his name).
After a few exchanges, Father asked me how my denomination viewed baptism. I didn't know the official teaching of the Methodist Church regarding baptism and said that, in the small rural church I attended, the occasional baptisms were administered to people of varying ages. Then came the bombshell that would change my life! Father said that when Jesus came and taught people, He didn't mean His words to be interpreted differently by different groups. "Truth is unity," he said. I knew my Bible well and immediately thought of Jesus' prayer at the Last Supper, when He prayed that all would be one (John 17).
"Truth is unity" rocked my boat!
My summer job was in Philadelphia doing social work at the Methodist Community Center at Fifth and Spring Garden. While there, I earnestly prayed not to become Catholic (I was very happy where I was), but that my prejudices against Catholicism would not interfere with what God wanted for me. I joined a local Methodist church, where I sang in the choir, in addition to worshipping weekly (and supplemented that by attending a Miraculous Medal novena service at the big, Jesuit church, reading about the Council of Trent at the library, and experiencing a Mass at a local Catholic parish — none of which "struck a bell" emotionally). Still, I persevered, not examining differences in doctrine, but simply praying for openness to God's will for me.
One Saturday morning in November, several months later, I awakened to this realization: "Of course! The Catholic Church is Jesus' Church! He kept His promise that the gates of hell wouldn't prevail!"
My parents had done a wonderful job of introducing me to Jesus and His love — I can't remember a time when Jesus wasn't my best friend, but now I had the gift of the fullness of Faith. Because I was so young (21 was "younger" in those days), my parents wanted me to wait a year before I embraced Catholicism, and I tried, but my hunger for the Eucharist was too intense, and in July 1951, I was conditionally baptized and received into the Roman Catholic Church by Fr. Joseph Connolly at Corpus Christi Parish in South River, NJ.
I was fortunate that my prayer for openness precluded the necessity of examining the Catholic Church's teaching doctrine by doctrine. I recognized the Roman Catholic Church as the Church Jesus founded and unhesitatingly embraced all that she taught. Now, 62 years later, every day at Mass I look to the tabernacle and say, "Thank You for being here — and thank You for bringing me here."
I will never take that blessing for granted!