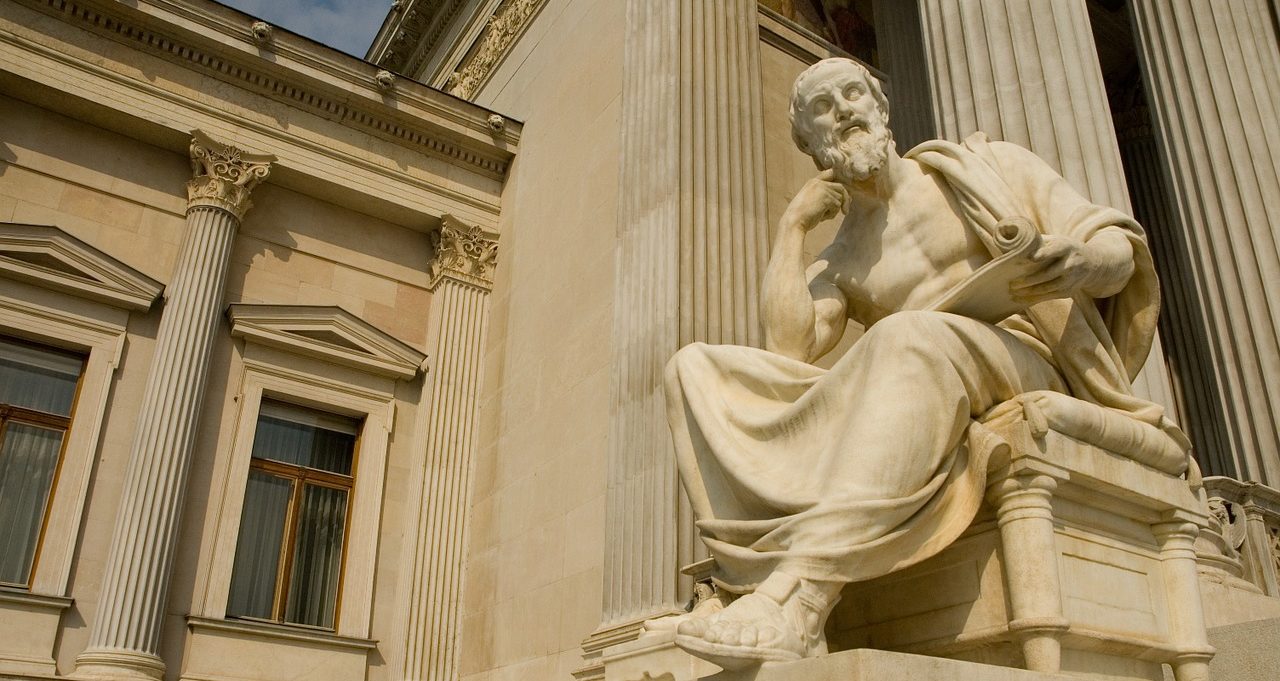 My Baptist Childhood
In 1977, at the age of seven, I was baptized in a Baptist Church in rural north-central Louisiana. The pastor of the church was my father; I am the son, nephew, and grandson of Baptist preachers. One of the great things about growing up Baptist was my exposure to Holy Scripture. I love reading the Bible, and I believe my early life and faith nurtured this passion for reading it.
However, as I read the Bible, I often had questions. From the pulpit, and according to my Sunday school literature, I was told to take the Bible literally. I was also told the Bible had no error and no contradictions. To me, from the text alone, it appeared that there were contradictions. I was a confused young man. I felt and knew there was a loving God. I knew who Jesus was, and I sincerely wanted to follow Him, but I had questions that didn't seem to have answers.
A Methodist Teenager
I left home at the age of 13 to attend a public residential high school. During my two years of high school and four years as an undergraduate at university, many of my friends were Methodists. And because I liked my friends, I would go to worship with my friends on Sunday. At first, it was a novel experience, in that Methodist worship seemed different than my Baptist upbringing. I remember the first time I saw a Chrismon tree; my spiritual world view was greatly expanded by that encounter. For those unaware of the tradition, a Chrismon tree is like a Christmas tree, but instead of traditional ornaments, the tree is covered in monogrammed Christian symbols; for example, a fish, the Chi-Rho (the first two letters of Christ's name in the Greek alphabet). The word "Chrismon" is an abbreviation for "Christ" and "monogram."
During my four years as an undergraduate student I was an active member in the Wesley Foundation, the campus ministry of the United Methodist Church. As part of this ministry, teams of four students would travel to the rural churches in the area and lead worship services. We would typically have one student lead prayers, two students would sing a song or provide other musical interpretation, and one student would give the Sunday morning sermon. I was always the preacher, since that was my forte. I found that my lifelong love of Scripture gave me a deep well to draw from which to preach God's love to others. I wanted to share that love with everyone.
The Christian Church (Disciples of Christ)
I started my Ph.D. program in 1989. The woman I had been dating the previous year was a member of the Christian Church (Disciples of Christ). Without much thought, I decided to find the local congregation of that denomination in my new city. What I found was a warm and loving congregation, and it became my denominational home for the next 25 years.
The one big thing that struck a resounding chord with me in my new church was that, each and every Sunday, the Christian Church (Disciples of Christ) celebrated communion. I had participated in communion services as a Baptist and as a Methodist. However, these services were not held every week. In one church, as I was growing up, communion services were only held four times a year. As an adult, these weekly communion services became an important, integral part of my Christian worship. So important, in fact, that in my early 20's I served as a deacon in that denomination. With them, the role of a deacon is to serve communion during Sunday services.
After I graduated and began my academic career as a college faculty member, my church attendance waned. I still loved God but I would only attend church infrequently. Then, in 2004, I had a major life crisis and felt the need to reconnect with God. That year, I became actively involved in a downtown Austin congregation affiliated with the Christian Church (Disciples of Christ). Over the next few years, I became ever more involved in that church. I served as a deacon and later as an elder, being ordained an elder before the age of 40. In the Christian Church (Disciples of Christ), the role of elder is as a spiritual leader, a person who prays for everyone, and who prays over the bread and the wine at the table as part of the weekly communion service.
My service as a church elder eventually led me to serving for two years as a commissioned minister in the Christian Church (Disciples of Christ) in the Southwest Region. A commissioned minister can perform all the functions of an ordained minister, although with a few restrictions. The commission must be reviewed annually by a group from the area church and a commissioned minister may only perform as a minister within a certain geographical area. There is also ongoing training and education required for a commissioned minister. Though I did perform one wedding and one funeral service, my main function as a commissioned minister was to preach. When the regular minister of a congregation was away for a Sunday, I was asked to conduct Sunday morning services.
There are several reasons why I stopped being a commissioned minister. The most pertinent is that I moved from Austin, Texas to northern Kentucky to pursue higher education job advancement opportunities.
The Brothers of the Congregation of Holy Cross or Congregatio a Sancta Cruce (C.S.C.)
Before I leave the Austin venue, it's important that I tell you about my 13 years as a faculty member at St. Edward's University and the powerful effect that the Brothers had on my understanding of the holy Catholic Church. The effect of working side by side with the brothers as teaching colleagues was profound.
I also appreciated the wisdom of the brothers. As an example, I clearly remember one brisk winter morning having a conversation with Brother Romard Barthel, C.S.C. This man was in his late 70's, but was still tutoring students in physics. I was asking Brother Romard how he reconciled his Catholic faith and his understanding of science, and he replied with something profound that day. He told me, "It's simple. There is nothing that science will learn or discover that will scare my God."
Prior to becoming a faculty member at St. Edward's University I had very limited exposure to and almost no understanding of the Catholic Church. Slowly, over time and in the most loving way, I began to learn about it. I also had many moments of grace throughout my time at St. Edward's. In May of 2001, I attended my first Baccalaureate Mass. The Baccalaureate was held the Friday evening before the Saturday graduation commencement program. All faculty members that attended wore our academic regalia; in other words, it was clear that we were faculty. I did know that as a non-Catholic I was not supposed to take the host (the consecrated bread), but rather I should cross my arms and receive a blessing. I was expecting a standard Trinitarian blessing ("In the name of the Father, and of the Son, and of the Holy Spirit"). I did receive the Trinitarian blessing, but I also received a special, personal blessing. The priest that I stood before with my arms folded was the Bishop of Austin, Gregory Michael Aymond (he is now the Archbishop of New Orleans). Bishop Aymond not only blessed me in the name of the Trinity, but he also said a special prayer of blessing for my role as a teacher. To have the Bishop make a special effort to pray for my teaching was a spiritually moving experience.
My Catholic Family
In December of 2005, I married my wife, Lynn. Lynn is a third-generation Czech immigrant, and her entire family is Catholic. In common nomenclature, she is known as a "cradle Catholic." In the fall of 2004, I began attending RCIA classes at St. Ignatius Martyr Church in Austin, Texas. My main reason was to learn as much as possible about the faith of my then fiancée. Though I did not enter the Church at that time, I did learn a lot about Catholicism, and it helped me greatly to understand my wife's faith.
When I married Lynn, we received a dispensation from the Diocese of Austin. Though we were married by a Christian Church (Disciples of Christ) minister, our marriage was recognized as a valid marital union and our Catholic marriage record is held by St. Ignatius Martyr Church in Austin. St. Ignatius Martyr is also where our two sons were baptized, in 2008 and 2010. Until 2016, our family would worship at both Catholic churches and Protestant churches.
When did this change? What happened? Let me tell you. Our oldest son was in the second grade and taking Parish Religious Education (PRE) classes at St. Timothy Church in Union, Kentucky. In preparation for my son's First Communion, I went with him on a children's retreat. My wife stayed home with our youngest child. As I spent the afternoon with my son, I began to connect emotionally with the idea of the Real Presence in the Eucharist. Then, on that Saturday morning in the Spring of 2016, as I was helping my son put on his tie in anticipation of attending the service, my son asked me a question that changed my world. He looked up at me and asked "Dad, why don't you become Catholic so we can all take communion as a family?"
For the next few weeks I could not get that question out of my mind. About this same time, I had accepted a job offer in Memphis, Tennessee to be the Dean of Sciences at Christian Brothers University (a Lasallian University). During the frantic preparations for moving, I figured out where the closest Catholic parish was to our new home, and that is where I filled out the form to enroll in the 2016–2017 RCIA class at St. Francis of Assisi Catholic Church.
The Lasallian Christian Brothers or Fratres Scholarum Christianarum (F.S.C.)
Founded in France in the 17th century by Saint John Baptist de La Salle, the Christian Brothers are a religious community made up of educators. As a result of the great Chicago fire in 1871, many Brothers were left without schools to teach. A group of these men came south and formed what is now Christian Brothers High School and Christian Brothers University (CBU) in Memphis, Tennessee. In July of 2016, I began my new employment as the new Dean of the School of Sciences at CBU. Over the past year, I have had the opportunity to become acquainted with many of the Brothers and will often attend daily Mass with them on the CBU campus.
Our two young sons, my wife and I have become regular members of the St. Francis of Assisi Parish in the Catholic Diocese of Memphis. Since September of 2016, I participated in the RCIA group. With the help of my sponsor and the RCIA leaders, I was educated in both mind and spirit. During the Easter Vigil Mass of 2017, via profession of faith, Confirmation, and First Eucharist, I came in to full communion with the Roman Rite of the holy Catholic Church.
One thing that I've noticed in a lot of the stories published by the Coming Home Network is that there is usually some intellectual moment of realization of the truth of holy Mother Church. While I fully believe and accept the teachings of the Church, my "aha" moment was not intellectual but emotional. My heart and soul were ready for the emotional moment because of the life examples of the Holy Cross Brothers and the Lasallian Christian Brothers. I truly was loved in to the Church by the lived Gospel message of these faithful men. As my good friend Br. Larry Atkinson, C.S.C., likes to remind me, "Preach the Gospel. Use words when absolutely necessary."
Learning about the faith during RCIA was important, and I did ask a lot of questions. I thank God for the patience, wisdom, and faithfulness of all the leaders in my RCIA experience. However, in my humble opinion, the most important thing I did over this past year was to prepare myself with prayer, and specifically, with prayer as an integral part of Mass. Not only did I faithfully fulfill my Sunday obligation, but I made a point to attend various Mass services at any and every opportunity. When my friend Br. Joel Baumeyer, F.S.C., needed a ride to a funeral service for a priest and friend that had died, I ended up attending a funeral mass for that priest, led by the Bishop. The Catholic Diocese of Memphis had a new Bishop installed in October of 2016. So I had the opportunity to participate in a Mass celebrating the installation of our new Bishop. I attended the All Soul's Day Mass at the Catholic Cemetery. My RCIA sponsor's daughter was married in January. I attended a Nuptial (wedding) Mass. In the spring, prior to knee surgery, I attended a Charismatic Healing Mass. As part of my role as an employee of the university, I attended Masses as part of a meeting of the Catholic Nursing Association and a meeting of the Catholic Medical Association of Memphis. I also attended the Advent and Lenten Penance Services of my home parish.
One of the great things about the Mass is how most of it is taken directly from Scripture. I think it's important to consider how I used to think about Scripture, and how the Church's teachings have provided me with a stronger anchoring in my faith. Some may wonder how I was able to disregard the popular Protestant concept of sola Scriptura. For one thing, I never fully bought into this Protestant concept. As I mentioned earlier, I was often in conflict with other church folk in how I read the Bible. The big problem was in deciding on whose authority I would trust for the correct interpretation of Scripture. What had developed was that I became the final arbiter of what was true or what was not true. I would pray about Scripture and read a lot of sources, but ultimately I myself decided what was where the truth lay. One of the gifts I have gained by entering into full communion with the Catholic Church is to reclaim 2,000 years of Tradition. With these combined sources of Scripture and Tradition, mediated by the Magisterium, I now have a source of truth which resides in the Church that Jesus first established on Peter. Through the work of the Holy Spirit, I trust in the authority of the Catholic Church in expressing truth via holy Scripture and holy Tradition.
Once I became Catholic, I attended Mass every day from Easter Vigil until the Feast of the Ascension (observed; in most American dioceses, including mine, this feast day is transferred from Thursday to the following Sunday). I did this because of the absolute joy of being able to part of the most special Sacrament of the Eucharist. In my earlier life as a baptized Christian, I had moved from being a Baptist to worshipping in the Christian Church (Disciples of Christ). There, taking communion had become a very important part of my spiritual life. However, in those churches, the bread and the wine were merely symbols. Now, as a member in full communion with the holy Catholic Church, in the Eucharist I have the Real Presence of Christ, Body, Blood, Soul, and Divinity.
It was a lengthy journey to come to this point in my faith life. I am happy that the Holy Spirit was patient with me. The Holy Spirit first began to open my heart to the Real Presence of Christ in the Eucharist as I accompanied my son on retreat as he prepared for his First Communion. My final "aha moment" came as I attended Holy Thursday service at my local parish in 2017. This was just two days prior to Easter Vigil, when I was to enter the Church. As part of this Holy Thursday service our Pastor washed the feet of twelve parishioners. While observing this, the Holy Spirit gifted me with a realization. It was a realization that two things were happening at the same time. On one hand, as Fr. Marshall washed the feet, he was symbolically re-enacting the Last Supper, when Jesus washed the feet of His disciples. However, equally true was the fact that, at the same time, Fr. Marshall was really and truly washing feet. He was really on his knees, really using water. Then my thought turned to the Eucharist and the teaching of the Real Presence of Christ. I realized that, yes, Eucharist is a symbolic remembering of the first Communion at the Last Supper. However, in this sacrament, Christ is really and truly present, just as He Himself says and just as the Church teaches.
Another thing that has surprised me on my journey is how I have come to love to pray the Rosary. As a Protestant, I was completely baffled by Catholics and their relation to Mary, the Mother of God. Through very good RCIA instruction, I learned the importance and significance of Mary. In praying the Rosary, I have grown deeper in my love and devotion for her. What I have come to fully realize is that this devotion always points me to her son, Jesus. Another wonderful side effect of praying the Rosary is the healing grace it has given me in my relationship with my birth mother. Growing up, my mother suffered from mental illness, which led to abuse. Through therapy as an adult, I had come to realize that this truly was an illness. However, there was always a part of me suffering from not having completely forgiven my mother. While praying the Rosary over several months and asking for the help of our Lord's Mother, I was finally able to forgive her completely. Today, my mother and I have a great relationship, and I thank our Mother Mary for intercessory prayers and helping me to forgive completely.
What a joy it is to have entered into an even deeper relationship with God via the sacraments and sacramental of His holy Church.