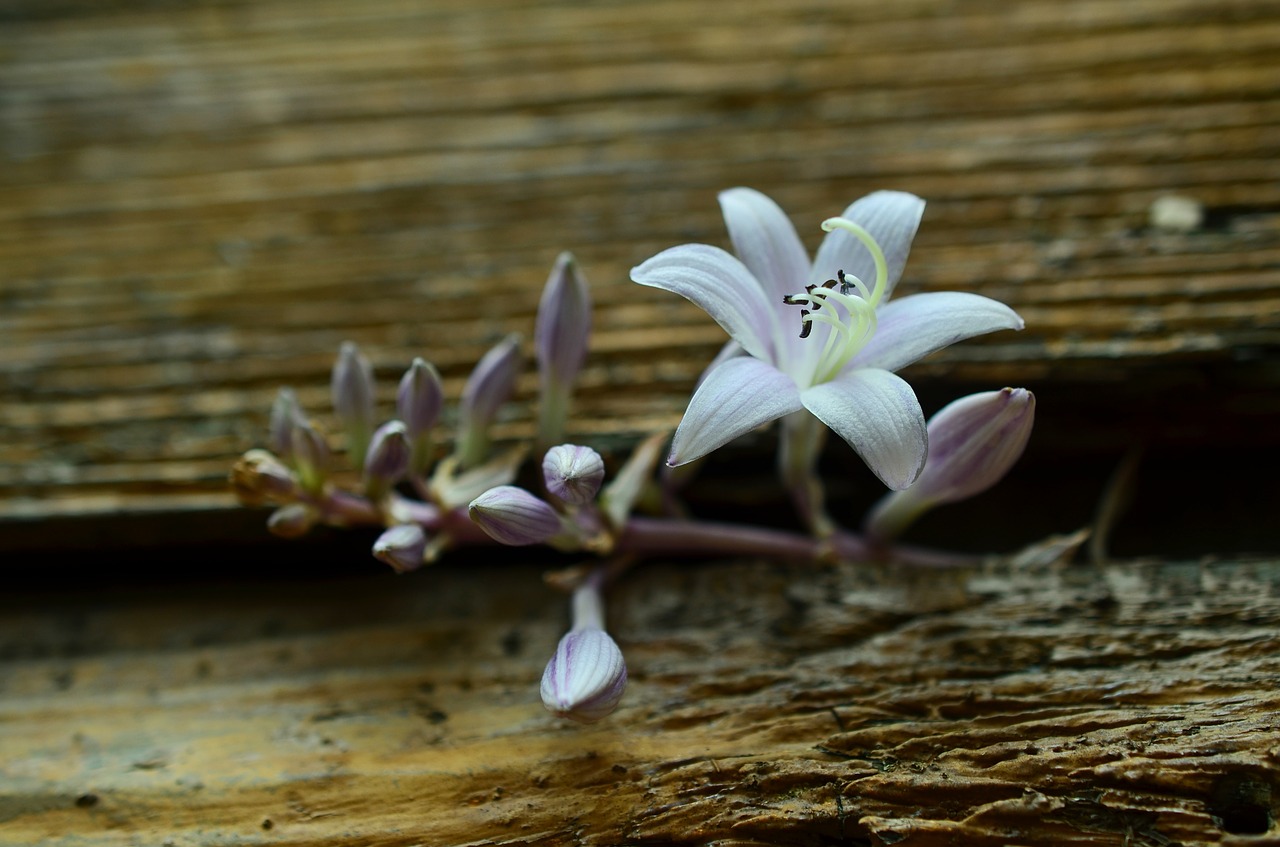 My story begins in a naval hospital in Pittsburgh, California, where I was born to an 18-year-old girl and her 19-year-old husband. Both of my parents were raised in the Nazarene church. They met at Pasadena Nazarene College, married, and soon thereafter my father signed up for the Navy. After a few months he was sent to Korea in 1952. I was born in October of that year. Eighteen months later, my father returned from his assignment overseas and we settled in his hometown of El Paso, Texas, where he found work at the railroad. My parents were believers and we attended the Nazarene church close to our house, but they were only nominal Christians at the time. I remember no Bible in the house, no prayers, no music. I do remember that my mother used to turn on the TV to do her daily workouts with Jack LaLanne, and just before he came on, there was a show with a man wearing a cap, a large cross on a chain, and he wore a cape that he threw around as he talked. His eyes burned into the camera! Later I would learn that his name was Archbishop Fulton Sheen.
A brother came along when I was four and, as I was soon turning five, my mother decided that I should start kindergarten. The closest one she could find happened to be in a Catholic school, so she signed me up with the instruction to the sisters that I could participate in everything except that I should not be required to learn the "Hail Mary." Little did my parents know that every day the class would say the Hail Mary together. Though I was not required to say it, it was seared into my memory. I never forgot it.
I also never forgot my wonderful teacher, Sister Vincent de Paul. She was kind, loving, and gentle with all of us children! She would sing, play games with us, pray with us, and when we got too noisy, she would hold up a straight pin and tell the class that if they became very, very quiet, she would drop the pin and see if we could hear it hit the floor. It worked every time! She wore a full, black habit with a white wimple. I loved her and wanted to be just like her! I also had a deep love for Mary, the mother of Jesus. We were often told stories of her and the baby Jesus. Every day after school, the only thing I wanted to do was to play Mary and baby Jesus. I would throw a scarf over my head for a veil, wrap up my teddy bear in a blanket, and set up all my other stuffed animals to watch and be amazed at the sight! My mother was so exasperated with me!
A Family Revival 
In 1958, we moved to Pasadena, California, where my father attempted to complete his college education. We lived across the street from the college and were within walking distance to the Nazarene church. My parents began to grow in their spiritual lives and it began to show at home as we had Bible stories and music! When my mother found that she was pregnant with my sister, we moved to a larger home and my father dropped out of college to pursue a career with the Los Angeles County Sheriff's Department. It meant long hours of work. We didn't see him much for quite a few years. We lived in a neighborhood with few children and my days were filled with solitude. I learned to spend much time in my room with books as my friends.
It was during this time that I had a vivid dream. I was eight or nine at the time, and in my dream I was walking down the sidewalk toward my house. Suddenly I looked up, and there was Jesus with arms outstretched as if welcoming me home! He looked just like He did in children's picture books, and he was even wearing a long, white robe! He looked so kind and He had a gentle smile on His face. When I woke up, I realized how real that dream seemed. I would tuck it away in my memory and think of that dream many times during my life as it brought great comfort to me.
When I was twelve, my parents decided to leave the Nazarene church for various reasons and we began to attend a Congregational church whose pastor was excellent! It was through this church that my family really began to grow in the Lord. My parents became members of the adult Sunday school class and my brother, sister, and I became active in the excellent youth programs there. Scripture memorization was encouraged at every grade level, and by the time a child reached the 7th grade, his or her mind was filled with Scripture. The junior high and high school programs were excellent, teaching us and encouraging us to have a vibrant, personal relationship with Jesus. In high school, I became a leader with junior high school girls, and my relationship with the Lord was intimate and growing. During these years I had a great desire to dedicate myself totally to God. Often I would tell my mother that if I was Catholic I would have been a nun. She would always chide me and tell me not to talk that way.
Catholicism was not discussed much in our home. The few things I heard were all negative: that Catholic families were so large because that is the only way that they could get their church to grow, purgatory was a place that Catholics made up so that they could support their doctrine, Catholics always thought the Pope was a physical descendant of Peter, Catholics worshipped idols (Mary being the biggest one), and a few others I cannot remember. Overall, Catholicism was a negative subject in our home. Yet, when I saw a sister or priest, my heart quickened! I loved driving by the beautiful Catholic churches in our town, and I still wanted to be a nun!
My college years began at Pasadena City College. They were filled with illness and pain. The first year I came down with a bad case of mononucleosis and had to drop out for half the year. The second year my parents were having relationship problems and things were hard at home. I tried to concentrate in school but it was difficult. Soon I dropped out and worked, trying to save money to continue school the next year. During this time, I did not make the wisest decisions and experimented in areas that I knew were sinful. I felt separated from God, yet instinctively I knew He was pursuing me. I loved Him, yet I was floundering, lonely, and afraid.
For three years I struggled. During the most difficult times, I would spend my lunch hour sitting in the sanctuary of St. Phillips, the beautiful Catholic church across the street from the college. It was so quiet, and people came to sit and pray. I wondered then what was so wrong with the Catholic Faith. They seemed so devout, but I dared not learn too much as my parents would be extremely upset. Finally, in His wonderful grace and mercy, God gave me the strength to return to faithfulness in Him.
In going through the books at a bookstore one day in the 1970s, I happened upon a book that had been written about a nun named Mother Teresa. I was intrigued, bought the book and took it home to read. About halfway through I realized she was saying a prayer to Mary, proof to me that Catholics did worship Mary. I shut the book and threw it away, yet I was still intrigued. What would make a woman like her do the things she was doing? It could only be the love of God and the power of the Holy Spirit that could give her the strength to do all the work she did. Did her Church, the Catholic Church, teach her these things? Where did she learn all that she knew? Did God approve of the Catholic Church?
I returned to school and needed to decide on a field of study as I was close to getting my degree. Becoming a missionary seemed like the most logical thing to do with my life, so I decided to major in sociology and go to the mission field. I did not realize then that in a few months, I would meet my wonderful husband!
Four months after getting to know Gary, we were married on Valentines' Day. His father was a pastor in the Armenian Congregational Church and his mother was a retired nurse. Gary had been raised in the church and we started life as a  happy couple. A year later a daughter was born, and then a son joined our family. There was not much money and life was difficult, but God cared for us in various, special ways. He gave Gary a wonderful job, with an even more wonderful boss, and life became easier. We raised our children in the  same church in which I had grown up and it still had the excellent Sunday school classes, memory work assignments, and great music.
Finding a Church that Taught the Truth
In 1988, my parents moved to Arizona. Gary had been looking for an opportunity to move us out of the smog and enormity of the Los Angeles area, and when the opportunity came, we moved to Arizona too. We spent much time trying to find a church that we felt comfortable with. It was then that I began to truly pay attention to sermons and realized there were some things that they were saying that I felt didn't agree with Scripture, such as "once saved, always saved," "faith alone," and "Scripture alone." This was new to me! In our previous church, the sermons were based on Scripture and there was not much emphasis on these subjects. Baptisms were offered in two ways: immersion or sprinkling. Much of the music was classical and beautiful. Communion was holy and reverent. Suddenly we were not only being introduced to theology and doctrinal issues, but to new church music, new church attitudes and change that I was uncomfortable with. I was becoming more aware of what was being taught and finding in my own Bible reading that I did not agree. I didn't feel that I could say anything to anyone because, after all, I was Protestant and shouldn't disagree with Protestant teachings. Then I began to learn that different Protestant churches even disagreed with each other! How was one to know who was right?
First we settled on a Baptist church but soon were told through one of the sermons that as Christians we should not have to ask God for forgiveness of our sin because as Christians we were already forgiven. We looked for another church and found one we thought we were comfortable with, but soon after getting settled the weekly rant was, "Once saved, always saved," and, "Salvation is by faith alone! Don't let anyone tell you that works have anything to do with it!" "Then why is there so much written in Scripture concerning works?" I thought.
My husband was called back to California to help care for his ailing parents and wanted the rest of the family to stay in Arizona since the children were still in school. The kids wanted to go to Calvary Chapel, and so for a number of years I attended with them, and my husband also attended when he came home. Most of the time the sermons were conservative and to the point. However, the pastor was an ex-Catholic and quite critical of Catholics as a whole. I always felt uncomfortable when he would make his negative comments and wondered at his anger toward the Catholic Church. Then one day he was preaching on John 3:5 and made this statement, "The water that is mentioned in this passage is the amniotic fluid that is present when one is born." What? As I read that passage again, it was obvious to me that it was talking about baptismal water. Of course I didn't have a degree in theology, nor was I a doctrinal apologist, so maybe I was wrong, but I felt very uncomfortable. Was this truth? Who was speaking the truth? Would I have to search my whole life for a church that taught truth?After my husband's parents both passed away, he took care of the estate, retired, and returned home. While attending church with us for a few months, he became uncomfortable, and expressed a desire to look for another church. Our son had heard of another vibrant church, so we attended and enjoyed it. It wanted to be regarded as a nondenominational church, but we knew its roots were Baptist based and the books in the narthex (John Calvin, Calvinism, etc.) hinted that they were essentially Baptist. We became active in the food ministry and enjoyed the leadership and teachings since the pastor stayed away from controversial subjects, but there was still something in me that wasn't comfortable. I didn't know what it was, so I continued to shove it down and tried to forget about it.
A Catholic Saint?
I made an arrangement to speak to the assistant pastor about some ideas I had about serving women, orphans, and the poor. When I arrived at the appointed time, I was told that he was running late in a staff meeting and was asked to wait for him in the library. I was delighted as I love to read, so I started looking through the books and reading snippets of each one. One of the books I picked up was titled St. Augustine. I started to read the back of the book and then suddenly turned it back over to the front and read the title again, slowly. St. Augustine? Saint? Since when? He was a father of the Protestant church, or so I thought. I checked out the book and devoured it in two days. I cannot tell you how much I was shaken to the core! It was then that I began to realize I did not know as much as I had thought about church history, and I wondered about all the other great men of the church and their religious affiliation, such as Jerome, Justin Martyr, Tertullian, and Ignatius. I'd often heard their names thrown around when someone was giving a sermon, or when listening to someone tell of their studies while in a Protestant seminary. One by one I began to research their backgrounds and found they were all Catholics! Before this I had not realized that prior to Martin Luther there had been only one Church, the Catholic Church. My heart quickened at this discovery, but at the same time I felt a mounting fear in my heart. I realized that there was much I did not know, and that there was much study that I would have to do.
Channel Surfing Home
It was also during this time that our daughter asked me to watch our baby granddaughter once a week for two hours. Of course I jumped at the chance to be with little newborn Hannah. While she slept, I surfed the satellite channels looking for something decent to watch. One day, I happened upon a channel called EWTN. Since I had never heard of that channel and it was close to another religious channel that I had on our TV, I decided to wait through the channel break and see what it was. A show called The Journey Home was coming on and I quickly realized it was a Catholic channel. Intrigued, I continued to listen as the host interviewed a woman who was a former Baptist. I was curious to hear her story. By the end of the hour I was so encouraged that my weekly babysitting time was spent listening to story after story, more encouraged by each one that I heard.
To learn truth became a passion, almost a consuming activity. The more I read the more I learned, and the more I learned the more I realized how Catholic my thinking had been all these many years! I decided to attend a Mass at the Catholic church closest to my home. Just before Mass started, an announcement was made that an RCIA class would be starting up in the next few weeks for all those who wanted to learn more about the Catholic Church. After Mass I spoke to the person who made the announcement and he kindly encouraged me to look into it. I did not. I was scared to death!
I continued to attend Mass for the next few weeks but intentionally let the first two classes of RCIA pass by. On the third week, I approached one of the priests after Mass and asked if it was too late to join the RCIA class. He said it wasn't and that they would be glad to have me. Fiddlesticks! I gathered my courage and attended the fourth class. There was a large statue of Mary and another of the Sacred Heart of Jesus in the RCIA room. "Idols!" I thought. "Another confirmation that this was probably not the right thing for me to do." Then the instructor asked us to form small groups and share why we were there. When it was my turn, I promptly said that I didn't know and that the idols in the room made me very nervous. No one chided me, but looked at me with great compassion, smiled, and continued on with the next person. I began to relax and by the end of the evening I wanted to learn more. I did not feel threatened to return as I learned that I would not be forced to come into the Catholic Church if I didn't want to. But a major hurdle remained: telling my husband that I was learning more about the Catholic Church.
After much prayer, I sat down with my husband that week and decided that if he was in any way against my attending RCIA or Mass I would stop. He listened to me as I shared my heart, and then quietly said, "You must do what you feel called to do. I will not be joining you, as I will never become Catholic, but if that is what you want, then do it." Given the green light, I plunged in with both feet, reading, studying, arguing with myself and the staff (I think I exhausted them!), and learning all that I could so, when the time came time, I could make an educated decision. Many were the walks I took, arguing with God and myself, tears rolling down my cheeks. I did not understand this draw to the Catholic Church, but neither could I extinguish the flame of desire in my heart to know and understand truth!
Back to Mary
Some of my hurdles were communication with the saints and purgatory, but I struggled with the concept of Mary most of all. Studying commentaries on Hebrews 12:1 helped me to understand that we indeed could ask the saints to intercede for us. My understanding of purgatory came while reading Dr. Scott Hahn's book Signs of Life: 40 Catholic Customs and Their Biblical Roots, but no matter what I read or how much I prayed to understand the Church's teaching about Mary, I remained unconvinced.
One day, I saw someone set a bouquet of flowers in front of our Lady's statue in church. After Mass, I rushed home to write to Priscilla, the mentor I had been given by the Coming Home Network, that I had witnessed proof that the Church allowed the worship of Mary! She wrote back and gently asked me, "Vicki, would it be worshipping your mother if you put flowers on her grave? Aren't you just saying to her that you remember her and that you love her?" I knew she was right. I brought Mary my first bouquet a few days later, set it in front of her statue, and wept. I finally understood that the statues were not idols, but they were like the pictures I have on the wall. They remind us to emulate them as they point the way to Jesus. The saints were my family.
The straw that broke the camel's back occurred a few weeks later. I was continuing to attend Protestant services with my husband on Saturday nights. The pastor was talking about the fact that, as Christians, we need to love each other. He closed his sermon with these words: "Suppose I am the new pastor at your church. You come to my house for a visit. We're all seated in the living room and you say to me, 'We just love you pastor! Your sermons are wonderful, your children are fantastic, and we even love your dog! But your wife…we really don't care for her too much.' How do you think I would feel about you then? Wouldn't it be difficult for me to treat you with Christian love if I knew that you hated my wife?" At that moment I began to cry because for the first time I could understand how Jesus must feel when we speak ill of or treat His mother with contempt, with rudeness, with indifference. From that day I have embraced our Lady as my own. My love for her continues to grow, and my devotion deepens every day.
Help to Take the Final Step
A month before my confirmation, I began to get cold feet. I worried that what I was thinking about doing would be nothing but a disappointment to God, whom I loved above all else. Suddenly, all that I had read and studied seemed to be suspended in mid-air, and I was not sure about what I wanted to do. A great fear came over me, and rather than make God happy, I felt that I was about to make Him angry. I didn't know what to do.
A few evenings later, I was watching "The Journey Home." His guest had been a Brethren minister and he had come into the Church a while before. While listening to his testimony, I learned that he had gone through many of the thoughts and fears that I had. I decided to write him and share how I was feeling and what I was thinking. His response was exactly what I needed to hear to give me the courage to move forward. I have never looked back! I came into the Church at the Easter Vigil of 2008. Finally, I feel that I have come home! My cup overflows!
"Glory be to the Father, and to the Son, and to the Holy Spirit: as it was in the beginning, is now and ever shall be, world without end. Amen"