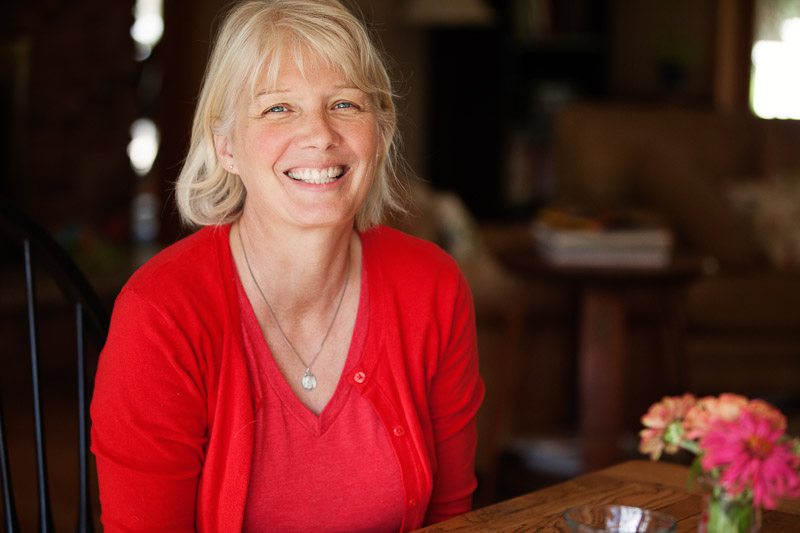 There was never a time in my life when I didn't want to know God. My earliest memories are of a loving, Christian home involved in a church where we were able to live our faith and learn the Bible. My mother was thirteen when she, along with her parents, became Seventh Day Adventist (SDA) after a series of Bible studies taught by a local elder. My dad was baptized Catholic and remained one until his mid-twenties. When he fell in love with a local girl who was Adventist, he converted, and then broke up with her. But he remained SDA and attended an Adventist college in Lower Michigan, where he met my mother. They were married after dating for three months.
The SDA church was founded after William Miller mistakenly predicted that Jesus would return on October 22, 1844. A group of discouraged believers met over the next few weeks to form a congregation and formally founded the Seventh Day Adventist Church in 1863. Adventists believe that the early Christians always worshiped on Saturday, and that it wasn't until the time of Constantine that the Catholic Church changed the day of worship to Sunday.
Ellen White, who figured strongly in my life, especially during my years of raising a family, played a role in the confusion I felt on and off for many of that period. She is the Prophetess of the church who lived in the mid to late 1800's and died in 1915. She never claimed to be a prophet, but is recognized as such throughout much of the SDA church. What she did call herself was a "Messenger of God." Ellen White wrote many books and letters which are still being used today for compilations on many topics. What I came to understand when I later left the SDA church was how she and her group were just one of many sects that were formed during this spiritual movement that took place during the nineteenth century in the northeastern United States.
There were issues, especially for those living in the northeast, where there was much emphasis on our works and what saves us. Adventists believe in the literal seventh day Sabbath as outlined in the Ten Commandments. So the Sabbath becomes a major focus of the denomination. We struggled to know what God would have us do, not only on this day but on every day of the week. On a Sabbath, we were not allowed to watch TV, go swimming, ride bikes, play secular games, or read secular books. What we could do was spend time with nature, and this was a wonderful blessing. We took hikes, went canoeing, visited nature sanctuaries, and learned about birds, trees, the stars, and many other topics. And we always opened and closed the Sabbath hours, which run from Friday night sundown to Saturday night sundown, with worship, reading a passage from the Bible or some other Christian author and kneeling as a family, holding hands and reciting the Lord's Prayer.
Being very involved in our church meant we attended weekly church services on Saturday, including Sabbath School for all ages, Pathfinder youth meetings, Ingathering (collecting money door to door at Christmas time for the Adventist Relief work), Weeks of Prayer, and Prayer Meetings. I also attended, along with my four siblings, the local SDA schools for most of the K-12 grades. Sometimes our lifestyle bordered on legalism, living by the letter of the law without the true spirit.
When I was 14, I attended the Adventist boarding high school 45 miles away with my older sister. I missed my home and family but I did well that first year because my sister and I were close. But since that was her senior year, I was quite alone the following year and struggled. I tended toward the "cool" friends who were involved in drugs, smoking, drinking, and shoplifting, and I followed along. Not as intensely as some of them, but enough that I carried a huge burden that year, mostly hoping that my parents wouldn't find out, for I never wished to hurt them. After my sophomore year, July of 1975, while visiting my dad's family in the Upper Peninsula of Michigan, my mom and dad, two brothers, two sisters, and a cousin were involved in a major car accident with serious injuries. Because I had ridden with my aunt and uncle, I was not involved in the crash and was able to go to the hospital three hours away and stay with my brothers, ages four and two, who had been transported there because they were unconscious. I had a lot of time to think, and I knew then that I would never take another drink of alcohol, bottle of cough syrup, or item from a store for the rest of my life. And I started the road back to my own recovery. It took several more weeks for the rest of my family to recover and for us to return to New York.
Just before my senior year of high school, I had a bowling date with my future husband, Robin, who had moved into our area to work with his uncle. We continued our relationship during my senior year and married in the SDA church on April 16, 1978, when I was 18 years old. We believed, as many Adventists did at that time, that we didn't need a wedding ring, since the SDA church frowned on jewelry. Our one premarital session with the pastor who married us was about what we were going to use for birth control. We paid little attention, and one year later our first child was born, a beautiful baby girl. Nine more children followed over the next 25 years.
Our lives were filled with church duties. My husband became the head elder, eventually leading the movement to build a new church, teaching adult Sabbath School classes, being school board chairman, and heading work bees for various practical projects around the church. My duties were centered around the home, but I was also a leader in various functions while also homeschooling on and off for over 20 years.
One of the cornerstones of SDA lifestyle in the northeast is the annual Campmeeting. This is held at the boarding school that Robin and I attended and lasts for eight days. Approximately 1,000 people attend in various ways, some camping the whole time, others attending on the two weekends. Speakers would be brought in from all over the Adventist world and there would be four or five meetings a day, including for the children. I always attended the whole time with our children, and Robin would come for the evenings and weekends. It was such a blessing, like a commune of like-minded people, as we grew and learned about our faith. Friendships bonded, and life took a slower pace during that annual week.
The Sabbath was one of the most confusing doctrines I had to deal with. I loved it and I loathed it. As a wife and mother, I could never quite settle on what I was supposed to do and not do on the Sabbath. Or rather, what my husband and children should do. I spent so much time reading Ellen White books, many of them compilations of her writings, on how we should live, read, do, and think, that I made my family nearly crazy at times. When returning from Campmeetings, after buying new books, attending cooking schools and meetings, I would try new ideas on them. Fortunately, most of this would die off after a few weeks, but it paved the way for our children to loath this church of which they were a part.
Many people I knew over the years left the SDA church because someone offended them or they were tired of the rules. This wasn't my experience. I studied and read more than most people and was not afraid to share my faith with anyone willing to listen. One year, for our homeschooling, I used a curriculum that was wholly Adventist, with nearly all of the text taken from the writings of Ellen White. I once tried to write a young person's version of the Great Controversy, which is one of White's most prominent books, containing a Protestant-oriented history of the church, ending with the second coming of Christ.
As happens in many churches, Adventists have different views of how to live their faith. If you were to attend a church service in another part of the country, especially in the west, you would find a quite different religion. You would find most adhere strongly to the Sabbath, but with a much broader view. Many eat out at restaurants on that day, enjoy a glass of wine occasionally, and wear jewelry freely. This was confusing to me and others, and we would spend time discussing what was important and what wasn't. I wrestled with the question of "What is objective truth?" Within any group of people in any church, you have differing views on what one must do to be saved, even down to the minutest detail. I would waffle back and forth and never get much help. My husband has always been more liberal than me when it came to standards of the Sabbath and what we should eat, as long as it was vegetarian and contained no alcohol. I spent most of my adult years studying health and diet and imposing what I had learned on my family. Many years after coming home from Campmeeting, I would put my family through a rigorous trial of new diets, from vegan vegetarianism, to eating two meals a day, to eating fruits and vegetables separately. Dear Robin would bide his time, waiting for it to pass, as it always did. And to this day, our children love to sit around and joke about how silly mom was with her dietary standards.
One Sabbath afternoon, after our company had left, our children were outside and my husband was napping. I decided to check out a magazine I had received randomly in the mail. It was entitled "Proclamation," and I had no idea where it had come from. As I sat down in my living room and began reading, I was in complete shock. This was a magazine sent by former Seventh Day Adventists to expose the error of my church. It never occurred to me to put it down. Indeed, I was so engrossed in it, I finished the whole thing before my husband woke up. Admittedly, I kept looking up every few minutes to make sure no one saw what I was reading; it felt like pornography, but I absorbed it like a sponge. Later that afternoon, we met at the church for choir practice. I looked around at everyone there and played the part of an Adventist, but at that moment I knew something in me had changed completely. I was so happy, I could barely contain myself. The next day I shared it with my husband, who read a paragraph and put it down, never to look at it again. I was completely alone in my home with this. But it didn't matter. A huge weight had been lifted from my shoulders, a peace I had never known, and I knew within three days that there was no turning back.
I tried several times over the next few years to talk to Robin about what I had learned and why I left the Adventist church, but it almost always ended in me getting emotional and him shutting down. At first we tried to keep my decision quiet, and I continued to attend church with him and the children. On one occasion, after word had leaked out about me, the pastor preached a sermon about the importance of the commandments and keeping the Sabbath. I knew it was aimed at me and anyone I may have influenced. I slipped out and started walking home. Several times after that, I felt that God was telling me that I must submit to my husband and continue to go to church with him. So I attended, looking for a blessing, and returned, feeling depressed. Finally, I could no longer sit there and keep peace in my soul. There were too many teachings that I could not accept, and it only made me angry.
When people found out, they mostly stayed away. Only three friends from the SDA church ever came to ask me what had happened. One of them was John. We had become very close friends over the years. There was a time when his home had a fire, and he lived with us for a month while it was being rebuilt. He stopped by six months into my rebirth experience, hoping to get some answers. When we each had said all that was necessary, he confronted me with the fact that if I was sure of this, I should have my SDA membership dropped.
For some reason this hadn't occurred to me, maybe because Robin was the head elder and would be the one to present it to the board. John was right, but it didn't happen immediately. I didn't really know where to start or what to say. Then one night, I awoke at two a.m. and had the letter forming in my head. I got up and wrote it, a page and a half, and presented it to Robin the next week. Sometime after that, he presented it to the church board, which then took it to a business meeting. I can appreciate how difficult it must have been for him to do this; but I knew I could never be Adventist again.
The summer after I left the SDA church, my son and I had an opportunity to take a bus trip with a group from our area to a gathering in Washington D.C. We left at midnight Friday and rode through the night. My son, who was ten at the time, slept with his head on my lap. I dozed on and off, but was mostly awake through the night. I gazed out the window at the full moon, then watched the sun as it rose. It was a Saturday (Sabbath), and I thought to myself, "If I were still an Adventist, would I be doing this?"
I didn't have an answer, but then I had the thought that the Sabbath was like the moon. It's only a reflection of the true light, the one we have at all times in Christ. And as the true light rises, the secondary light fades in comparison. Therefore, I didn't need to make a big deal about how to keep the Sabbath/Lord's day. I could go to church every week, enjoy the company of my friends, but especially since my husband isn't a Sunday believer, I'd help him around the house if he needs it, or spend my day quietly when I could.
Even while still an Adventist, I often wondered what "work" meant in the Sabbath commandment (the fourth for Protestants, the third for Catholics). The commandment says, "In it, you shall not do any work." Is work just something you do for pay? Or is it anything that isn't absolutely necessary? These questions went around and around in my mind for years. Is it a sin to wash dishes on the Sabbath? How about doing a load of sheets if your son has wet the bed and it's the only set you have? We were sometimes told that even boiling water on the Sabbath was work. But farmers and medical workers were allowed to do their jobs. God gave me this thought back then, that whatever is done out of love is not work. And it has stood the test of time. Does that mean we shouldn't love what we do and get paid for on a regular basis? Of course not; it's a blessing to have a job you enjoy doing. Even Jesus said that He and His Father are always at work (John 5:17).
Over the next five years, I attended services in 12 different Protestant denominations. My defection disrupted the lives of my family more than I care to say, friends no longer came by, schools changed, there was awkward politeness everywhere. Our children are still working through it. Some of them have joined other churches, and some don't know what to believe.
We live next door to my parents. When my mother found out about me, she was devastated. She had been so proud all these years to know that all five of her children were strong Adventists. She used to be the church organist and often told me how much she enjoyed looking out over the congregation and seeing her children in the pews. Over the years, she was the one person who kept trying to bring me back. But I was gone for good.
One evening, after I had been attending a Christian Missionary Alliance church for a few weeks, I saw in the bulletin they were doing a Beth Moore Bible study on Daniel. Since I missed the first class, I was given the DVD to watch at home for the week I had missed. Now, the Seventh Day Adventist Church prides itself on its knowledge of the books of Daniel and Revelation. This is their main biblical focus and the source of their Prophecy Seminars. They have their own version of eschatology based on their interpretation of these two books. I was interested in another view of Daniel and was looking forward to watching Beth Moore explain it. I tried the DVD in our player but could not get it to work.
I called my mother next door and asked if she would mind if I tried it in her DVD player. "Sure," she said. "I'd love to have you come over. But if it doesn't work in yours, I doubt mine will work." I inserted the DVD in her player and it came right up. As the introductory music played, my mother wandered in, interested in watching it with me. She made us each a cup of Roma (fake coffee) in a glass mug with amaretto creamer, and we sat together to have our eyes opened to a new understanding. When it finished, she asked if she could attend the Bible study with me. I agreed and we attended regularly for the next seven weeks. Somewhere toward the end, as we were driving to the study, my mother, exuberant with what she was learning, related how her mind was changing with regard to the SDA church. She had studied Daniel extensively in the past and was as surprised as I was to learn the truth about the nation of Israel, Antiochus Epiphanes, and the other world leaders at that time. She also had a Catholic friend who had given her one of her Bibles, which contained the Deuterocanonical books, so she knew even more than she led on. It came as no surprise when, a year later, she and my dad both dropped their membership to the Adventist church.
It's difficult to judge where the Catholic Church first entered my life. There were influences all along the way: my dad's family, all strong Catholics, one daughter who worked for Catholic Social Services in Alaska and gave me a DVD on Catholics and refugees, prayer cards that once came randomly in the mail. On one occasion, our son was admitted to a Catholic hospital, and as I wandered around to find a chapel to pray in, I picked up a tract from a wall rack entitled "Catholic Answers to the 10 Most Asked Questions." I read it with little interest but found their answers compelling. I had thought all those things like Confession, the literal Eucharist, Mary and the saints were things they were trying to keep secret. Now here it was in black and white and it didn't sound all that strange. I kept that tract in the pocket of my car door for several months, pulling it out a few more times and wondering.
I want to say how very grateful I am to my SDA background for its strong emphasis on Bible study; also for the many years I spent in SDA schools learning about the Sanctuary Doctrine and the Old Testament. It has served me well, now that I am Catholic. There are times when I will hear a familiar verse from my past and know right where to find it. I can go back and reread it now with a clearer understanding.
In 2008, one year after I left the SDA church, our oldest daughter joined the Catholic Church. She had left the SDA church years before and married a Catholic. The wedding was in a Non-denominational church. Catholicism wasn't even on my radar yet, but I was able to rejoice with her instead of feeling a wall of separation that would have been there had I still been Adventist. In 2012, our son married a wonderful Catholic girl, Mary Elizabeth, whose mother was the liturgical minister and taught RCIA at her parish. Mary had grown up with all her sacraments, and we bonded immediately even though Catholicism was still down the road for me. But the clincher came when my closest friend, who had also left the SDA church a few years before me, was introduced to a Catholic blogger, once an evangelical fundamentalist.
I brought up the website and read the blog for that day. The subject was modesty. It was the most profound and practical article I had read in a long time. All of my life, modesty was taught as a mostly feminine problem; how we should dress, promote ourselves, etc. But here it was explained as a lifestyle for everyday people, men and women. Everything skyrocketed from there. I found other websites, EWTN, in particular The Journey Home. I watched one, two or even three episodes a day while I knitted or did housework. It was astounding how sensible and wonderful it all was. I also listened to Catholic radio, checked out Catholic books from the library, and went to a used bookstore and bought almost the whole shelf of Catholic books.
I attended the local Catholic church the following week, which was November of 2013, and was in awe of the Mass. I had no idea what I was doing or what everything meant, but I felt a presence there that I had never experienced before. In the bulletin, I read about a Bible study that happened on Thursday afternoons. I showed up four days later and was told the study group wasn't meeting that day. Instead, I was introduced to a small group of women who had been meeting every Thursday morning for over 20 years to pray the Rosary for their families.
They had just finished, but when I explained who I was and what had led me there, one of the women — by divine inspiration, I'm sure — gave me a CD to listen to. It was called Jesus and the Jewish Roots of the Eucharist by Brant Pitre. She had no idea how meaningful that would be to me, coming from my strong SDA Old Testament background. It made such perfect sense. And more than that, it revealed to me that the Catholic faith was much deeper than I had ever been told. I joined the CD of the Month Club from Lighthouse Catholic Media, and through this learning and God's providential leading, I began the wonderful journey home to my roots. I wanted to join RCIA that year but was told I would have to wait until the following September. I began attending the Rosary prayer group, made new friends, attended Mass every week, listened and learned as much as I could. The hardest part was that I could share nothing of this with my husband. He didn't prevent me from my pursuit, but he didn't support it either.
Anyone who criticizes the Rosary hasn't experienced it. At first, I wasn't sure. It seemed strange to repeat these prayers over and over. But the more I did it, the more it changed me. Mary was leading me closer to her Son, His life became more real to me, and God was bringing people to me for prayer.
Imagine my surprise, when I attended my first Mass that day in November, to find that there were four passages read from the Bible. I had been told most of my life that Catholics didn't read their Bibles. Maybe that's true individually, but that doesn't mean they don't hear the Word. Those who attend daily Mass get most of the Bible in three years.
When I did join RCIA that fall, it was with four other women. By that time, I knew quite a lot about the Church and was able to share with the group some of the things I had learned. We forged a strong bond, attended Mass together, and entered the Church at the Easter Vigil, 2015. During this time, I had also joined the choir and discovered another church family within my congregation. God was so good to bring me to this very parish, the only one left of the three that had once existed in our small town. The church was built in 1854, with all the beauty of its time. It has a pipe organ, played by one of the best organists I have ever heard. The music was one of the things that drew me in. From my first Mass, when the "Glory to God in the Highest" and the "Lamb of God" were sung, I was moved to tears. The traditional music of Catholicism was like nothing I had heard before. Even the hymns, simple as they are, met my soul. God has had His hand over all things Catholic for over 2000 years, including the music. The year before my interest in Catholicism blossomed, Robin and I had attended an Easter Vigil Mass at Mary Elizabeth's church. It was long, and I thought the chanting of the Psalms was a bit strange. Most of it was sung between three or four notes. But even then I thought, "The beauty of it is that you concentrate more on the words."
Two weeks into attending RCIA, the tension between Robin and me was getting to be too much. In a rush of emotion, I told him I would quit attending RCIA and try to let my faith take a back seat. This had happened twice before when I felt I couldn't handle his passive-aggressive behavior toward me, especially when returning home after a Sunday service. I would try for a few days to just be a good person, happy with my life, without religion. But it wouldn't last. My faith is the most important thing to me, and I will never be at peace denying it. One thing we did begin at this time was reading a Bible passage together every morning and a page from some other book that wouldn't be controversial. Then we would take turns praying together before we got up for the day. This has proved to be invaluable to our relationship. I know God is blessing us as we take this time to focus on Him and on what we share.
When I decided to quit RCIA, Robin seemed to be pleased. I called the church and told the director I would not be attending any more for now. Three days later I shared it with my prayer group. I think they knew this was the wrong choice, but they tried to be encouraging anyway. Before the next Tuesday evening, I knew I couldn't live with that decision. My soul was in turmoil, so no matter how much it pained me to see my husband not understanding my belief, I had to follow through with what God had led me to do. I believe I was misguided in placing my husband's approval above God's will. Many people have had to suffer much worse for the sake of the Gospel.
For me, that Easter Vigil day when I became Catholic was like preparing for my wedding. I had carefully picked out and bought a new outfit to wear, complete with my grandmother's gloves and a Catholic pin that my daughter had bought for me at the Shrine of the Immaculate Conception in Washington, D.C. Several of my family members and friends attended with me, including my father, who sang the familiar songs from his youth. One of my Protestant friends remarked after the service how she felt this was the first time she had really celebrated Easter. Receiving the Body and Blood of Christ for the first time was surreal. I had forgotten that the Blood would taste like real wine, since Adventists only use grape juice at their communion.
I awoke early the next morning to one of the most beautiful Easter sunrises I had ever witnessed. I was renewed, as I have felt so many times since. And every Mass since that day has been more significant than the one before. I have learned so much about the Church, the Trinity, the saints, Mary, history, myself, my world, the Kingdom and on and on.
Three months after that day, on a warm July morning, my brother called from next door to tell me that our dad was having a stroke. I ran over as quickly as I could; he was already losing awareness. He tried to speak to me, but his words were garbled. My brother and I considered taking him to the hospital ourselves but called an ambulance instead. They knew what to do and took him to the hospital in Syracuse, where he would have better care. I followed in my car with one of our daughters. When I arrived at the emergency room, the news was not good. It was a major hemorrhagic stroke, and the prognosis was not good. Even surgery would only prolong the inevitable. My father-in-law had suffered a similar stroke eight years earlier. He had had surgery and at times seemed to be recovering, but never came home again and died six months later. So my mother and my siblings decided to make dad as comfortable as we could and let nature take its course. Within an hour, 20 family members descended on the ER and gave dad our goodbyes. In the afternoon he was moved to a bed upstairs, and we took turns in the room with him. He didn't seem to be suffering; he knew we were there.
We played some of his favorite music, sang to him, watched Jeopardy with him, but we knew it wouldn't be long. At one point, each one of us children and our mother were given a few minutes alone with him. When it was my turn, I was able to pray the Divine Mercy Chaplet while he held his mother's rosary beads. (When I decided to become Catholic, one of my uncles had given me my grandmother's beads.) By 9:00 p.m. everyone had gone home except for me and one of my aunts, who had offered to stay with me. She had been with her father the previous year when he had passed away and knew I would need company. An hour later, we had the priest come and give him the last rites, the Anointing of the Sick. I sometimes wonder if God brought me home to the Church so I could be there for my dad when he passed on.
By 2:00 a.m., his breathing was becoming more labored and rattled. I tried to sleep but couldn't. Earlier in the day, a nurse had told my mother that the only thing keeping him alive was the oxygen they were giving him, so if we wanted him to go naturally, they could lower the oxygen or remove it. We had decided we wanted to keep him alive until my sister could make it from Arizona at 3:00 that afternoon, but it was becoming clear that he wouldn't last that long. When his breaths came slower and longer in between, I decided to remove the oxygen, and he died peacefully 15 minutes later. This was my first close experience with death. I thought I would be afraid or that it would be too hard for me, but it was as natural as life. I stayed with him for another hour and knew I needed to get home to tell the rest of the family. When my church celebrated the Solemnity of All Saints that year, I took a candle up for my dad.
When I became Catholic, it was the next and final step for me in my journey of faith. When I was Adventist, I had plumbed the depths of its teachings. I had read so much from Ellen White, including the Testimonies (letters she had written to people, encouraging or reprimanding them), all of the Conflict of the Ages series several times, many of her compilations, and every year one or two new books from Campmeeting. I had faithfully studied my Sabbath School lesson, read SDA books and Bible stories to our children, and read the Bible for myself. When I left the SDA church, I studied and learned even more and thought that I would just be a non-denominational Christian. Now that I am Catholic, God has opened up a seemingly endless world of learning. Every day, when I pray the Rosary, or contemplate a new Catholic teaching, when I attend Mass, listen to Catholic radio, or talk with friends, another facet is added to this beautiful diamond of my faith.