Ancient Wisdom, Ancient Faith – Fr. Sebastian White, O.P.
Baptized Catholic but raised Evangelical Free and Assemblies of God, Fr. Sebastian White was always looking for a place to grow his relationship with Jesus. But a major shift in his thinking happened during his college years: what if following the Lord didn't just mean finding "a" church that had solid teaching and nurturing community, but finding "The Church" that extends around the world and across time, visible and united in Christ?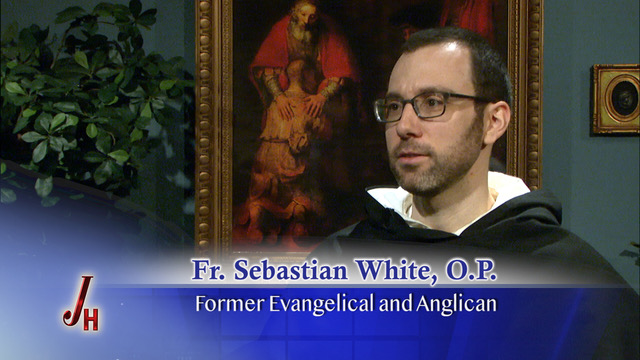 Fr. Sebastian White, O.P., is editor-in-chief of Magnificat. Baptized Catholic as an infant, his parents left shortly after to worship in Assemblies of God and Evangelical Free congregations. Fr. Sebastian also attended an Anglican Church before entering into full communion with the Catholic Church.
Connect with Fr. Sebastian White, O.P.:
Learn More