Chris Padgett: Former Baptist/Assembly of God/Nazarene
The divorce of his parents at a young age had a significant impact on Chris Padgett growing up in North Dakota.  It brought his mother back to church in the southern Baptist tradition and formed Chris in the foundation of faith through church services, scripture memorization and interaction with fellow believers.  Singing became an important venue for his faith and walk with the Lord.  The family moved on to the Nazarene denomination and then the Assemblies of God.  Chris went to college in Florida and became immersed in a life of sin, moving further and further from God.  It brought him to a place of being lost and angry.  But a powerful life-altering event event though a Christian group on campus significantly affected Chris who reconciled with God and rededicated himself to serving Jesus.  He became an evangelist through the ministry of his music, eventually being convicted of the truth of Catholicism.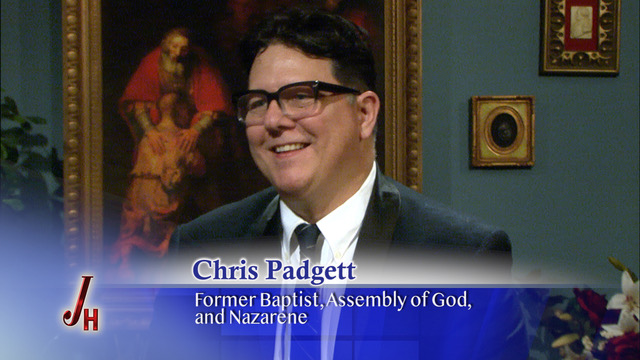 Chris Padgett is a popular Catholic musician, author and speaker. He and his wife Linda are co-founders of Catholic Family and Marriage, Inc.
Connect with Chris Padgett:
Learn More