Hear the stories of Catholic Converts from Lutheranism and learn what led them to return home to the Catholic Church.
"I remember having this strong sense that God was saying, 'You need to join the Catholic Church.' And I said to God, 'Nope. I can't do it, God.'"
Billy Kangas, co-founder of Cultivate Coffee and Tap House
Joe Copeck grew up as a "Christmas and Easter" Catholic, but found a more fulfilling relationship with Jesus in the Lutheran Church, eventually becoming an ordained minister. Discovering the importance of the Catholic Church's authority to interpret scripture was a key factor in his decision to return to the faith tradition of his youth.
Brother Thomas Martin grew up Lutheran, and developed an appreciation for St. Augustine in his teenage years. One Summer while at Philmont Scout Ranch, he found himself profoundly impacted by the experience of a Catholic Mass.  That started him on a journey that eventually led him to pursue religious life with the Dominican Order.
Growing up in a Lutheran family and attending Lutheran schools, Nicole was steeped in this faith tradition. In college, though her faith in Christ never wavered, she found herself being affected more and more by the norms of the culture. Marriage brought her back to an active life in the Lutheran Church. When her daughter entered a Catholic school for kindergarten, Nicole began to study Catholicism in order to defend her faith…
 A FEW GREAT WRITTEN STORIES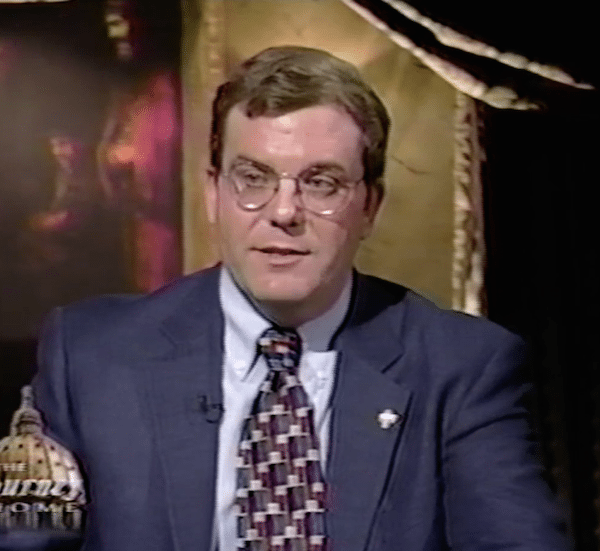 Todd von Kampen
We Do Not Stand Alone
Todd was brought up in Nebraska. His family was Lutheran as far back as they could remember. He was baptized in the Lutheran Church-Missouri Synod and never seriously doubted Jesus and the Gospel. He memorized Luther's Small Catechism along with the 703 Scripture passages that went with it. Through the influence of his wife, a Catholic, he discovered that he did not know what the Catholic Church truly was…
Read Story
Dr. Anita G. Gorman
My Conversion Story
My parents were born in Sweden and immigrated to the United States as young adults. Nominal Lutherans, baptized and confirmed in the Church of Sweden, they were not strong churchgoers. Our next-door neighbors, on the other hand, were fervent Baptists who attended a Swedish Baptist church in Manhattan. That was to become my first church.
Read Story
Joanna Wahlund
My Journey to the Catholic Church
I was born to lifelong Lutherans (ELCA) who, of course, baptized all their kids Lutheran. I was baptized on December 28, 1980 — a date that I realized, soon after my conversion, as the Feast of the Holy Innocents. I sometimes wonder why I wasn't baptized sooner given that I was born six weeks prematurely, but I suppose that in Lutheran circles baptism isn't considered crucial for newborns, even premature ones.
Read Story
More Inspiration for the Journey
Explore the full archive of conversion stories from former Lutherans who have embraced the Catholic Church.
Explore Full Archive
 RECOMMENDED BOOKS & OTHER RESOURCES FOR LUTHERANS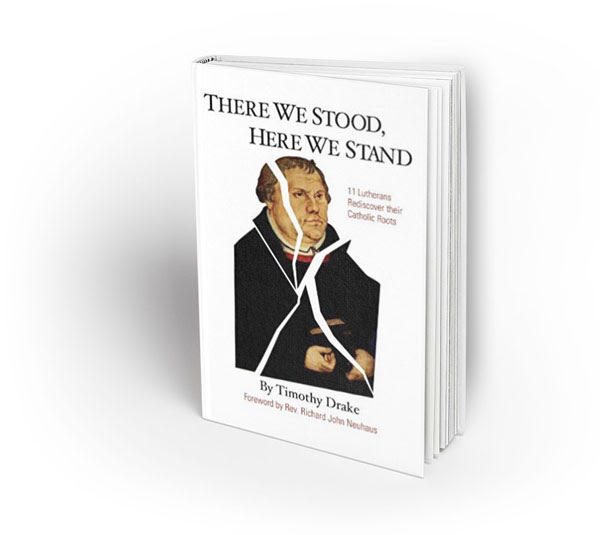 Nearly 500 years after Martin Luther nailed his 95-theses to the church door at Wittenberg, the Lutheran Church has split again and again. What went wrong? These intensely personal and thought-provoking testimonies by eleven former Lutherans, including a number of former pastors, address the differences between Lutheranism and Catholicism – differences so profound that they have led many into the Catholic Church.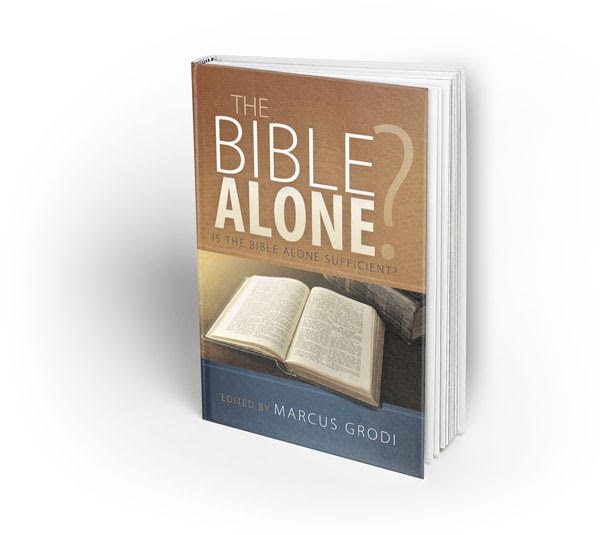 Edited by Marcus Grodi
This is what countless Christians believe as they look to the Bible for a sure, sufficient source to form and guide their doctrines. But is this approach true and is it what Jesus intended? The Bible Alone? was edited by Marcus Grodi and includes contributions from various authors, including: Jimmy Akin, Dave Armstrong, Rev. Dwight Longenecker, Dr. Kenneth Howell, and others.
by Karl Adam
Most Protestants understand the Reformation from only one perspective. Brilliant author Karl Adam gives a historically sensitive and accurate analysis of the Reformation that stands as a valid and sometimes unsettling challenge to the presuppositions of Protestants and Catholics alike.