Once again, we published dozens of great videos in 2022, including several conversion stories, Insights videos, and a brand new series, CHNetwork Presents! On top of that, toward the end of the year, On the Journey with Matt and Ken expanded to include one of our newest CHNetwork staff members, Kenny Burchard, a former Foursquare pastor. It's been an exciting year!
To catch up on some of that content, here are the Top 10 videos that we published over the past year:
*****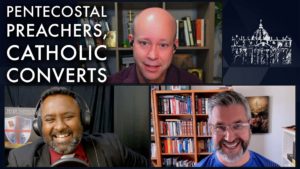 The road from Pentecostalism to the Catholic Church is more direct than you might think!
In this episode, Matt Swaim talks to Marcus Peter and Kenny Burchard, who both had radical conversions to Christ in the Pentecostal movement, and later became convicted to follow the Holy Spirit's leading into the Catholic Church.
They discuss how questions of freedom, authority, and the nature of the Holy Spirit led them through the discernment process. It's a great conversation! Watch the episode.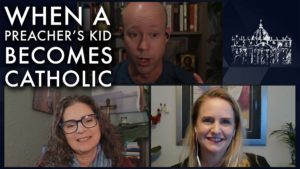 There are many stories out there about what happens when a Protestant pastor decides to become Catholic.
But what happens when it's their children who are the ones who feel called to the Church?
Dr. MaryJo Burchard and Denise Bossert both had dads who formed them strongly in faith, and whose work as Protestant pastors had a profound impact on them as they grew up.
They share the unique experience of what it was like to grow up as "PK's," and how living in that world uniquely formed them to ask the kinds of questions that would one day lead them to the Catholic Faith. Watch the episode.
In Eduardo Faria's experience as a Presbyterian pastor in Brazil, he was deeply in love with his faith and passionate about teaching it.
But when some significant questions about the nature of the early Church and Christian authority led him to explore Catholicism, it also raised many questions about what this might mean for his ministry, his family, and where God might be calling him now after years of Protestant ministry. Watch Eduardo's story.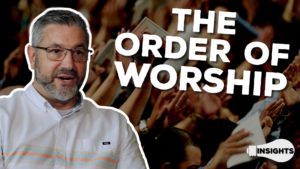 As a pastor in the Foursquare Church, Kenny Burchard planned countless Sunday services, which were usually a mix of hymns and praise songs, a sermon, and a few other elements.
When he first started exploring the Catholic Mass, he found a few of those same elements there.
But he also discovered an internal logic to Catholic liturgy that told the whole story of salvation history, and connected him with Christians around the world, and even throughout the centuries. Watch Kenny's video.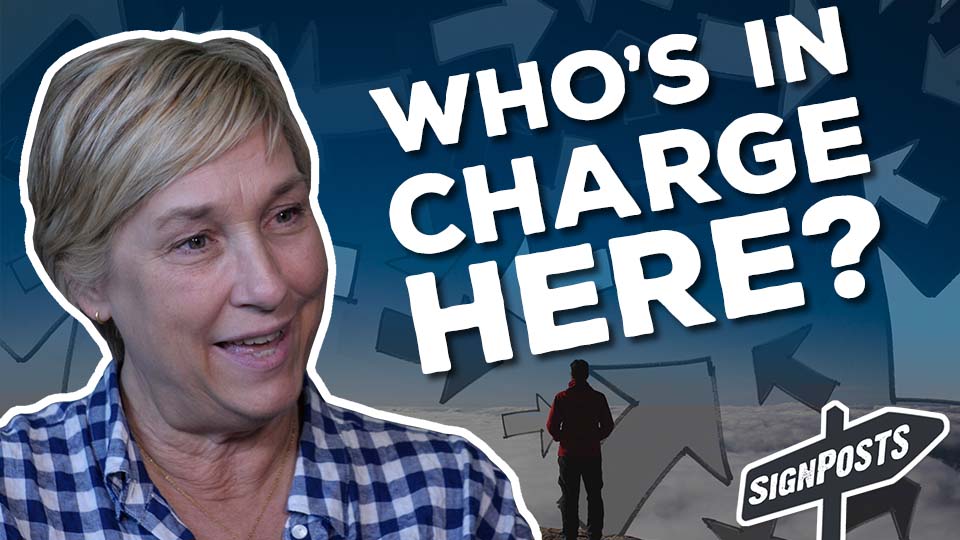 Melissa Slagle was raised Baptist, but really began to be grow in her relationship with Jesus through the mentorship of a high school teacher.
Later, when one of her daughters announced she was becoming involved with United Pentecostals, who didn't believe in the Trinity, it led Melissa to wonder which version of Christianity had the correct interpretation of Scripture.
The quest to understand that dilemma led Melissa first to a thorough re-reading of the New Testament, and eventually to the claims of the Catholic Church, which had preserved the interpretation of Scripture from the time of the apostles. Watch Melissa's video.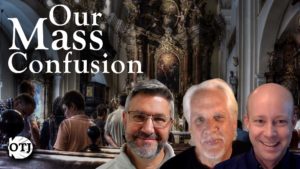 All Christians talk about worship, but not all understand it in the same way. What is our goal in gathering together regularly as a community of believers?  How does God ask us to worship Him, and how did the earliest Christians seek to honor Him when they gathered?
Matt Swaim, Ken Hensley, and Kenny Burchard did a series of episodes comparing their own experiences of leading Protestant worship gatherings with what they experienced when they first went to Mass, and discuss the questions each of them began to ask about what true Christian worship should look like.
Be sure to catch the conclusion of this series in early 2023! Watch the series.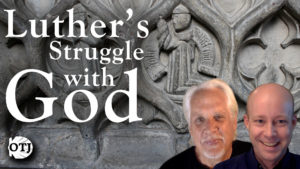 Ken Hensley and Matt Swaim did a series earlier this year looking at the life and thought of Martin Luther, and how his experiences shaped him to become the initiator of the Protestant Reformation.
They begin by looking at Luther's early years, and how his family life and his time leading up to entering the monastery formed him to understand God.
From there, they follow Luther through to how he came to the ideas that would spark the Reformation, and the consequences of those ideas over time. Watch the series.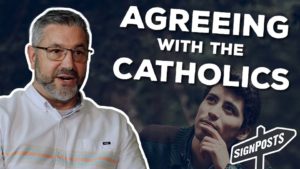 Kenny Burchard makes a lot of appearances on this year's list!
Kenny was a Foursquare pastor for a number of years, but even becoming Christian in the first place as a teenager was a source of conflict in his family, because of his parents' complicated feelings toward religion.
During his time as a pastor, he began to make several discoveries about Christology, Scripture, history and the sacraments and found himself agreeing with Catholic thought on more and more questions.
Kenny shares how he came to the conviction that it wasn't enough for him to just agree with the Catholics on all these things; he needed to join them in their communion with Christ. Watch Kenny's story.
The Bible is God's Word. But what should be the criteria for interpreting it correctly?
Matt Swaim talks to Dr. Vern Steiner, who was a Protestant pastor and seminary professor about the value of his Protestant formation in Scripture, as well as its limits, and what led him to enter the Catholic Church and create a Catholic Bible Institute to continue his work in exegesis and Biblical scholarship.
Dr. Steiner has the unique distinction of having founded both a Protestant and a Catholic Bible institute! He has some excellent insights to share. Watch the episode.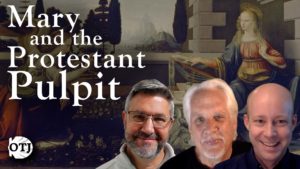 In our most popular video series of the year, Matt Swaim and former Baptist pastor Ken Hensley were joined by new OTJ contributor Kenny Burchard, a former Foursquare Church pastor, for a series of episodes discussing what led each of them to embrace Catholic teaching on Mary.
They spend time talking about how they each understood Mary's role in salvation history as Protestants, then walk episode by episode through the core Marian dogmas, and discuss the key arguments that factored into their journeys along the way as they came to appreciate Our Lady more and more. Watch the series.
*****
2022 was our biggest year yet for video content! With the help of your generous support, we hope to continue to share a lot more of it in 2023. Happy New Year!