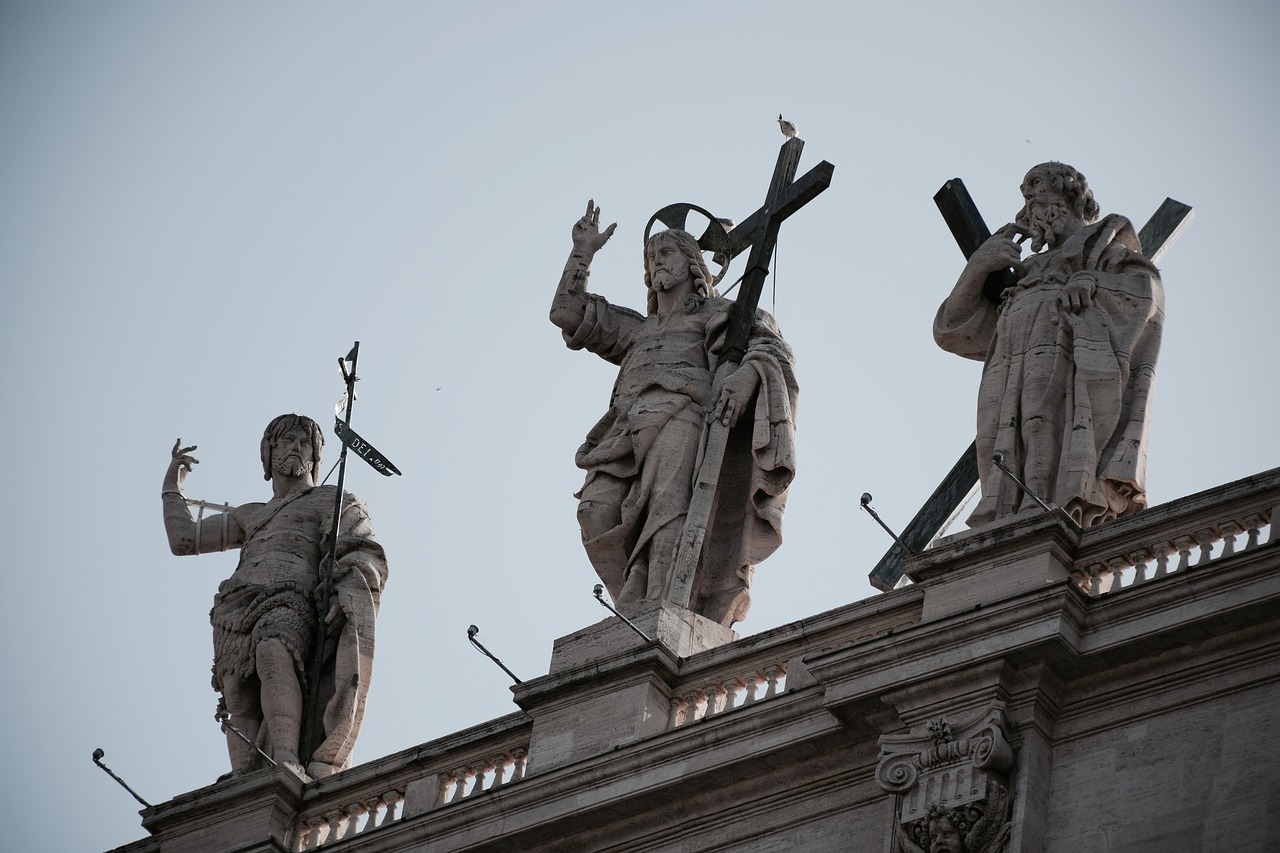 Got a question about the Catholic Church, or need assistance on your journey? Consider joining our Online Community, or feel free to contact us for more information.  The Coming Home Network exists to help converts, reverts, those on the journey, and those who are just curious – we'd love to hear from you!
*****
This week's episode of The Journey Home was an encore of our engaging Deep in History roundtable with Ken Hensley and Dr. David Anders.
Our newest written story comes from Jeff Shott, who shared how he went from mocking Jesus to worshipping Him.
In the latest episode of On the Journey, Matt Swaim and Ken Hensley looked at three of the biggest factors that caused the Reformation to happen when it did.
On this week's Deep in Christ, JonMarc Grodi and Seth Paine talked more about applying the virtues to our attitudes toward money.
In a new Insights video short, Dr. David Mosley looked at why so many people are drawn to the Catholic faith by reading Lord of the Rings.
And spots are still open for our next CHNetwork retreat, which will take place in Houston in October! Sign up here.
*****
Meanwhile, around the web…
CONVERTS AND CONVERSION
Jonathan Goodall, who has been serving as an Anglican bishop, announced that he is being received into the Catholic Church.
Matt Archbold looked at the story behind how Josef Stalin's daughter became Catholic.
Recent Journey Home guest Barbara Heil spoke at this week's Eucharistic Congress in Budapest about her journey to the Catholic faith.
And Dr. Francis Beckwith gave a talk for the Catholic Information Center about his book Never Doubt Thomas: The Catholic Aquinas as Evangelical and Protestant.
APOLOGETICS PICKS OF THE WEEK
Matt Nelson questioned the assertion that science disproves the existence of free will.
And Patti Armstrong looked at 15 tips from Mother Teresa to help you be more humble.
*****
A member working through annulment issues on their way into the Church, another member who's struggling to find community at their parish,  and all our members who are starting RCIA this month – these are just a few examples of the people we are praying for and working with at The Coming Home Network International. Please help us continue to support those on the journey by visiting chnetwork.org/donate today!
*****
"We must speak to them with our hands by giving, before we try to speak to them with our lips."
Feast Day: September 9