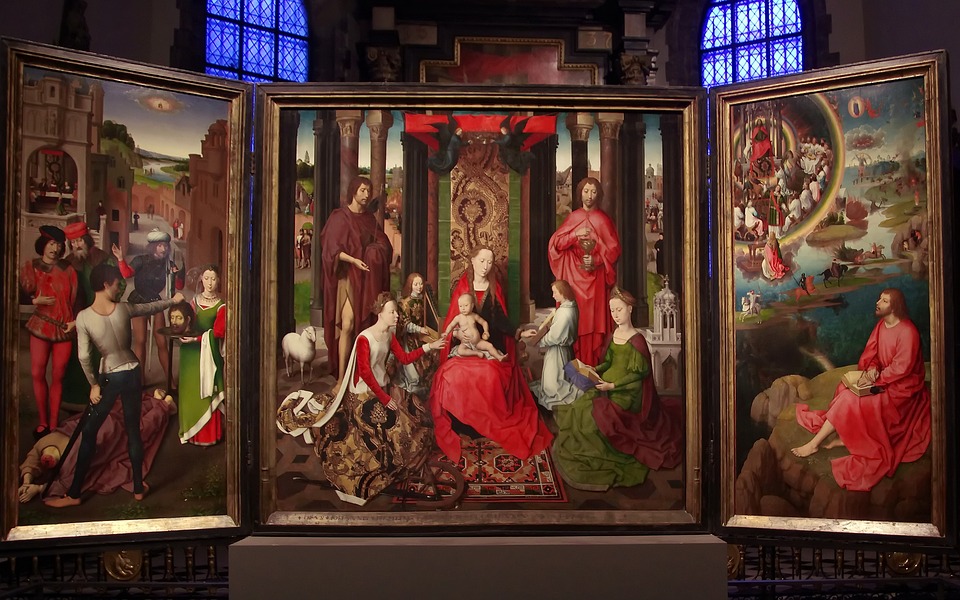 Got a question about the Catholic Church, or need assistance on your journey? Consider becoming a member, or feel free to contact us for more information.  The Coming Home Network exists to help converts, reverts, those on the journey, and those who are just curious – we'd love to hear from you!
*****
This week's episode of The Journey Home was an encore of a conversation with Barbara Heil, a Pentecostal who used to try to convert Catholics before becoming Catholic herself.
The newest episode of On the Journey featured a discussion between Matt Swaim and Ken Hensley about justification as a process.
On the latest Deep in History, Marcus Grodi and Msgr. Jeffrey Steenson looked at what St. Irenaeus of Lyons had to say about the natural law.
In a new Signposts video short, Dr. Alicia Thompson shared how the question of whether she would perform abortions as an OB/GYN was pivotal in her journey to the Catholic faith.
And Marcus Grodi, Jim Anderson and JonMarc Grodi did a short video discussing why the Coming Home Network exists.
*****
Meanwhile, around the web…
CONVERTS AND CONVERSION
Amy Fahey wrote about the poetry of Catholic convert John Senior.
Fr. James Bradley shared how Pope Benedict's visit to the UK changed his life and put him on the path to the Catholic Church.
And Notre Dame's Church Life Journal discussed how St. Edith Stein's conversion can be a model for all of us during this Advent season.
APOLOGETICS PICKS OF THE WEEK
Dr. John Bergsma looked at what to expect from the new liturgical cycle that focuses on the Gospel of Mark.
And Fr. Hugh Barbour reflected on the meaning of the sin against the Holy Spirit.
*****
A member experiencing loneliness on their journey to the Catholic faith, another member trying to find a parish that has an RCIA program that fits their schedule, and another member who feels stuck between Protestantism and Catholicism – these are just a few examples of the people we are praying for and working with at The Coming Home Network International. Please help us continue to support those on the journey by visiting chnetwork.org/donate today!
*****
"The whole earth is a living icon of the face of God."
St. John Damascene
Feast Day: Dec 4