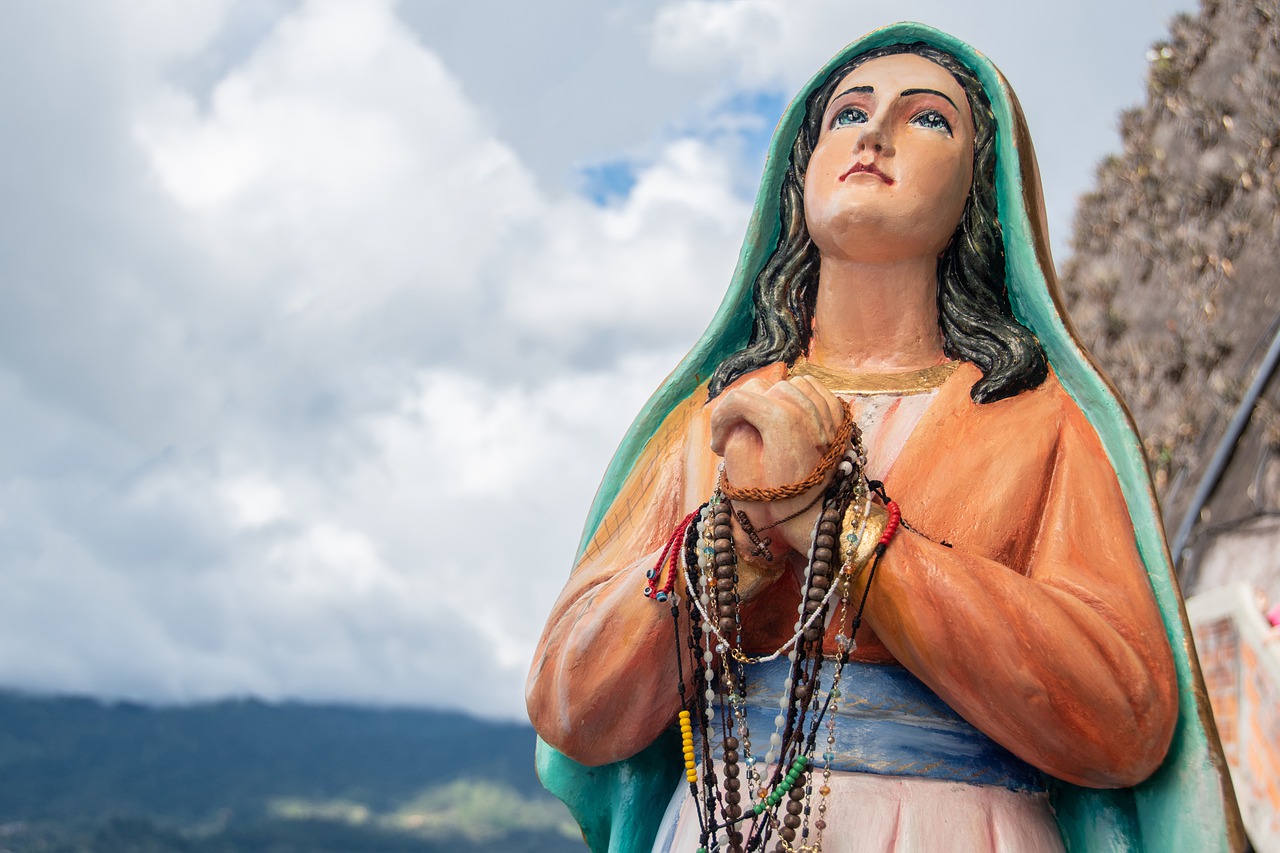 Got a question about the Catholic Church, or need assistance on your journey? Consider becoming a member, or feel free to contact us for more information.  The Coming Home Network exists to help converts, reverts, those on the journey, and those who are just curious – we'd love to hear from you!
*****
This week's episode of The Journey Home featured excerpts from a Deep in Scripture conversation between Marcus and JonMarc Grodi discussing faithfulness in times of crisis. You can also catch the full Deep in Scripture episode by itself here.
On the latest episode of Deep in History, Marcus Grodi and Msgr. Jeffrey Steenson discussed St. Irenaeus of Lyons on false gospels and the True Church.
Marcus also appeared on EWTN Live with Fr. Mitch Pacwa, to discuss the history of the Coming Home Network and our call to share the Gospel.
We published the written conversion story of Nickolas Barbin, a Pentecostal military chaplain who became Catholic.
In a new episode of On the Journey, Ken Hensley and Matt Swaim discuss whether the Catholic Church is "arrogant" for claiming to have the correct interpretation of Scripture.
We posted our Bible study for the feast of the Ascension, which was marked in some dioceses on Thursday and will be marked in others on Sunday.
And on the latest Insights video short, Fr. Sebastian White, O.P., shared how his desire for a deeper relationship with Jesus was what led him to the Catholic faith.
*****
Meanwhile, around the web…
CONVERTS AND CONVERSION
Upcoming Journey Home guest Zubair Simonson reflected on some of the films that were particularly impactful to him on his journey from Islam to the Catholic faith.
Efran Menny shared how St. Peter Claver influenced his decision to become Catholic.
Bruce Ashford, provost of Southeastern Baptist Theological Seminary, posted a Protestant appreciation of Pope St. John Paul II on the occasion of what would have been his 100th birthday.
APOLOGETICS PICKS OF THE WEEK
Karlo Broussard explained the Scriptural basis for Catholic teaching on the sacrament of Baptism.
And Jonathan Van Maren explains why some atheists appreciate Christianity, not for its theology, but for its cultural impact.
*****
A member struggling with their past as they seek to enter the Church, another member trying to correct a lifetime of misunderstandings about what the Catholic Church actually teaches, and all our members whose plans to enter the Church continue to be on hold because of the COVID-19 pandemic – these are just a few examples of the people we are praying for and working with at The Coming Home Network International. Please help us continue to support those on the journey by visiting chnetwork.org/donate today!
*****
"Love God above all things."
St. Rita of Cascia
Feast Day: May 22