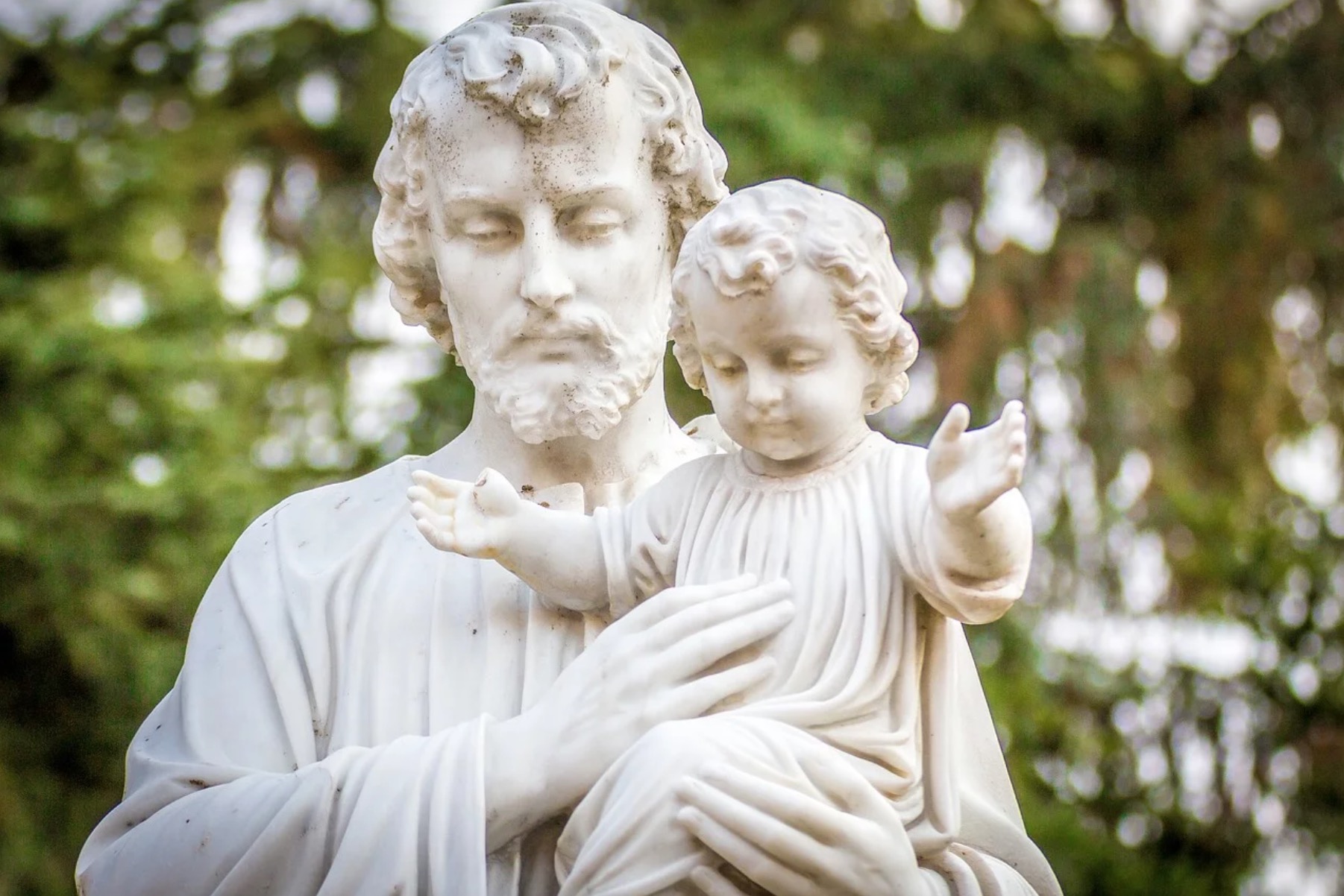 Got a question about the Catholic Church, or need assistance on your journey? Consider becoming a member, or feel free to contact us for more information.  The Coming Home Network exists to help converts, reverts, those on the journey, and those who are just curious – we'd love to hear from you!
*****
This week's episode of The Journey Home was the incredible story of Fr. Scott Borgman, who went from the Pentecostal mission field to the film industry to the Catholic priesthood.
We made available the written conversion story of Russell Yount, who shared how his study of Scripture led him to the Catholic Church.
And in a new Insights video short, former nondenominational pastor Jeff Cavins talked about how he developed a hunger for the Eucharist, a particularly poignant topic for all of us who can't attend public Masses at the moment.
*****
Meanwhile, around the web…
CONVERTS AND CONVERSION
Stephanie Mann recounted how an apparition of St. Joseph led the daughter of Founding Father Ethan Allen to become a Catholic sister.
Bill Quinn detailed his journey to the Episcopal Church and back.
Elizabeth Estrada celebrated her son's recent return to the sacraments.
And Charlie Hart remembered the exact moment when he knew he had to become Catholic.
APOLOGETICS PICKS OF THE WEEK
Tom Nash explained why watering down the Eucharist is not a true path to Christian unity.
And Michelle Arnold looked at how to live the faith when you don't have regular access to the sacraments.
*****
A woman who's interested in the Church but whose husband is upset by her journey, a family preparing to enter the Church together at Easter, and all our members around the world who are trying to figure out how to continue preparing to be received into the Church in the mist of the COVID-19 crisis – these are just a few examples of the people we are praying for and working with at The Coming Home Network International. Please help us continue to support those on the journey by visiting chnetwork.org/donate today!
*****
"."
St. Joseph
Feast Day: March 19